It's been speculated that the diesel engines are maybe too heavy or maybe cost is a factor.  I don't know.  I know a lot of people would like to see a diesel Power Wagon.  When I'm in four-low and first gear, I can just idle up almost anything with the Hemi.  There's almost no obstacle that the V8 Hemi Power Wagon can't handle.  It's really a beast of a truck and offers a lot of bang for the buck.  Now mine is all scratched up from off-roading.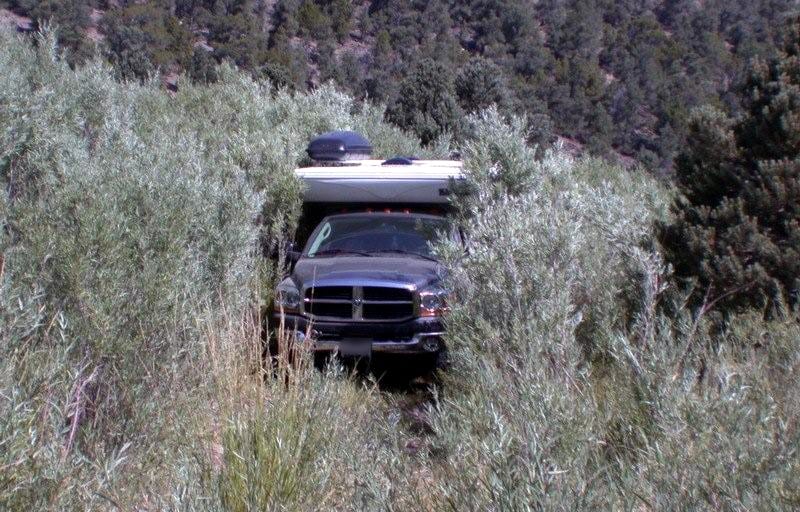 That's what it's for.  Have you made any modifications to your Power Wagon to improve its off-roading performance?
When I first bought the Hallmark, the truck's rear end sagged a little below level.  I talked to Mike Hastman and he recommended air bags.  Hallmark installed them in about fifteen minutes, pumped them up, and I was in business.  I was worried about some compromise of my truck's off-road capabilities with the air bags, but after three years I've had no problems.  Now I have an onboard compressor to raise and lower the rig.  That's really nice.  I recommend a compressor.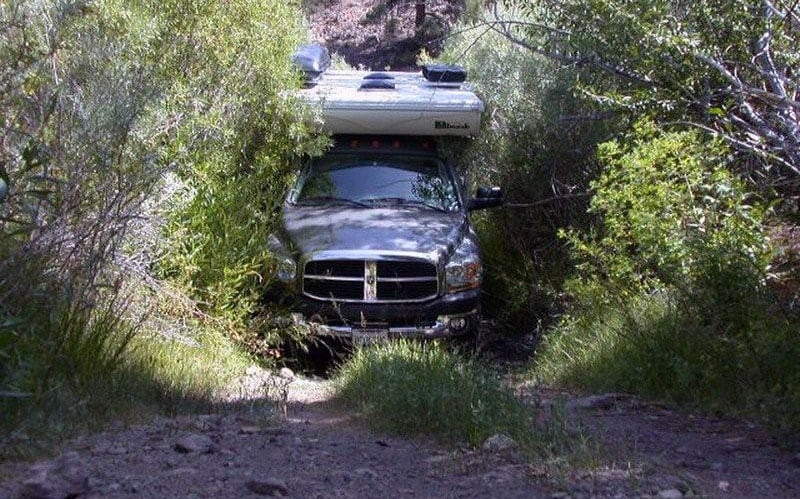 Can you tackle full-blown Jeep trails with the Power Wagon and Hallmark?
I haven't come up against anything my rig can't handle, but it is much bigger than a Jeep.  I've been in some hairy spots, but I just lock my axles and air up the rear air bags and on I go with no problems.  The truck is amazing and very capable for a full-size pick-up.
The only real limitation to where I can go is the size of the rig.  There's even a guy on the Power Wagon forum who sold his Jeep Rubicon to get a Power Wagon.  You can't have too big of an ego on the trail though.  I will turn around when the trail looks like we not might make it through.
"We love Nevada.  It's just wide-open spaces.  There's so much BLM land."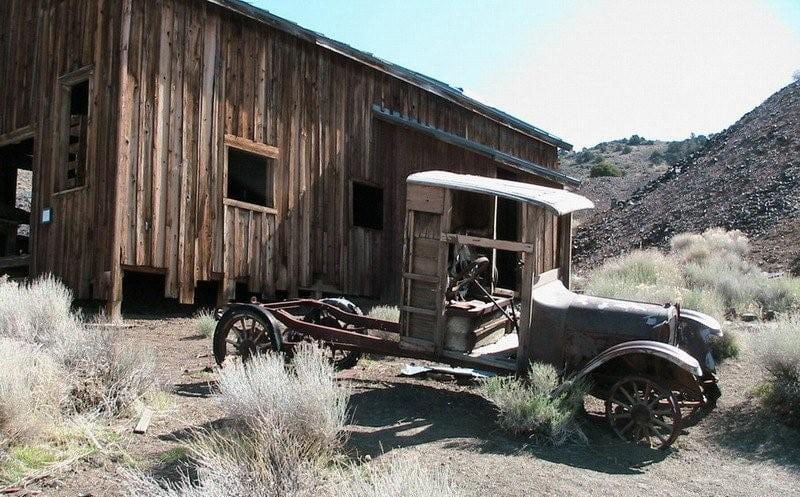 Where do you like to go off-roading with your rig?
We love Nevada.  It's just wide-open spaces.  There's so much BLM land.  My wife and I shoot guns, enjoy the total privacy, and go rock hounding.  The old mining camps and equipment in the desert are so fun look at.  After few days, we'll stay in a hotel.  Then we'll go somewhere to look for turquoise or obsidian.  Then we'll go to an old mining town with crumbing buildings.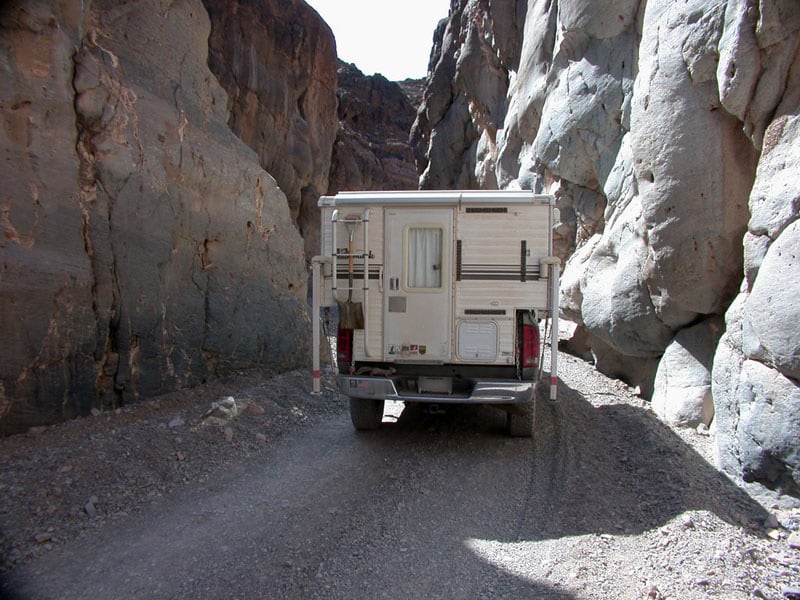 Above: Titus Canyon Narrows, Death Valley National Park, California
We also enjoy Death Valley National Park.  Death Valley is really cool because there are so many trails to go four-wheel driving.
We went to one place where someone had told us about a Jeep trail with a grey cliff full of obsidian.  You can pick up obsidian there all day.  There were whole and broken pieces.  We really enjoy rock hounding.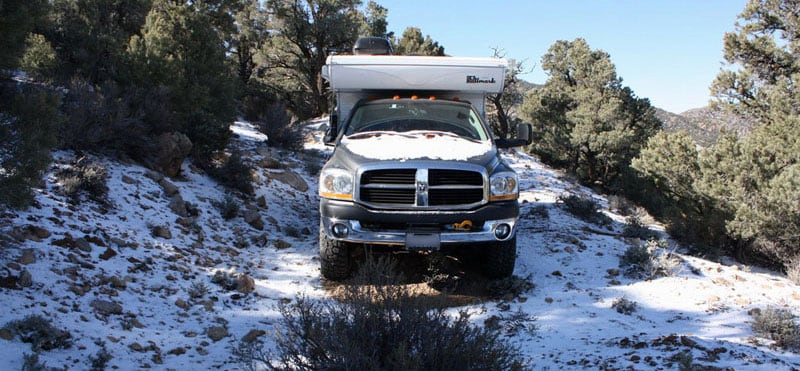 Tell us about your new SPOT Satellite Powered Tracker.
My wife asked me, "What if something happened when we're somewhere cell phones don't work?  What if we get bit by a snake?"  Snakes freak my wife out.  Some guys on the Wander the West forum have Ham radios that are very high powered.  But, what do you do if you get bit by snake or flip your truck forty miles from pavement?  If I contacted a guy with a Ham radio, they won't know where I am.  I've heard bad stories like that.
SPOT seemed like the answer for me.  The 911 button sends a signal to a satellite to a control center that knows exactly where you are.  They know your exact coordinates and will send emergency services.