Northstar Campers debuts the 2019 Northstar Laredo SS, a long bed or short, hard side, non-slide, wet bath truck camper that's wider, taller, and longer than its SC stablemate.  Oh, and there's one more thing; Northstar's new interior!

In the face of competition, companies often copy what's selling.  For better or worse, this approach all but defines the entire RV industry.  Ever wonder why so many camper brands have exactly the same floor plans?  Copy, sell, repeat.
Fortunately, not every company falls into this pattern.  400-miles west from the Xerox machines in Elkhart, Indiana, Northstar Campers remains family-owned and fiercely independent 60-years after their founding.  No corporate ownership.  No boardroom bean counters.  No copying.
In stark contrast to the RV copy cats, Northstar all but shuns aluminum framing, sidewall lamination, basements, and slide-outs.  The Northstar team has tested these popular build practices only to decide their materials and in-house techniques are better.
In a market space that nearly the entire rest of the RV market doesn't see, Northstar builds a full line of pop-up and hard side truck campers that sell year after year.  No basements to increase weight and raise center of gravity.  No slide-outs to fail.  Nothing to de-laminate.
Northstar's latest development, the 2019 Northstar Laredo SS, is a revision of an existing model, and a major upgrade.  The Laredo SC and Laredo SS may share a floor plan, but that's where the similarities end.
To get the full story behind the 2019 Northstar Laredo SS, we talked to Rex Willett, President of Northstar Campers.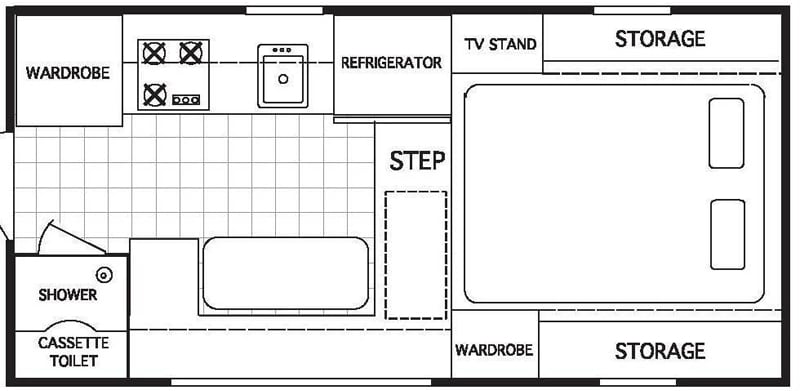 Northstar Laredo SS Specifications:
The 2019 Northstar Laredo SS is a hard side, non-slide, wet bath camper made for long or short bed trucks.  The interior floor length of the Northstar Laredo SS is 8'9" and the interior height is 6'9″.  The Laredo SS has a 41 gallon fresh tank, 4 gallon water heater, 13 gallon grey tank, 5 gallon cassette tank with its own 4 gallon reservoir.  It can accommodate two Group 31 batteries and has two twenty-pound exchangeable propane tanks.  The base weight of the Northstar Laredo SS is 2,470 pounds and the MSRP is $31,150.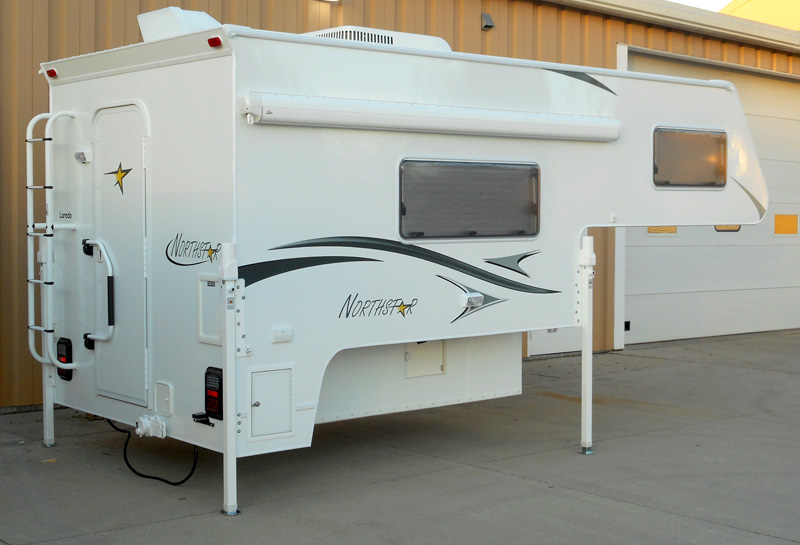 Above: The 2019 Northstar Laredo SS, all photography provided by Northstar Campers
The last camper we announced in Truck Camper Magazine was the Northstar Vista in November of 2015. What's been going on at Northstar for the past three years?
We have been very busy producing Northstar Campers to meet dealer and consumer demand. Even now we're three to four months out on hard side production.
Along the way we have been challenged by numerous RV supply company buyouts and consolidations. I could list 10 to 15 times over the past three years when parts were either made unavailable without notice, or increased in price to the point of no longer being viable.
Each time this happens we take the opportunity to make Northstar Campers even better. We look for parts that improve the quality of our campers while maintaining our prices.
Another challenge is finding true craftsman who really love what they're doing and who care about the results. We have an incredible production team here, probably one of the most skilled and efficient in the entire truck camper industry. Thirty people build a lot of truck campers.
After 18-months of development, we are excited to be launching the Laredo SS. It fills an important void in our line up.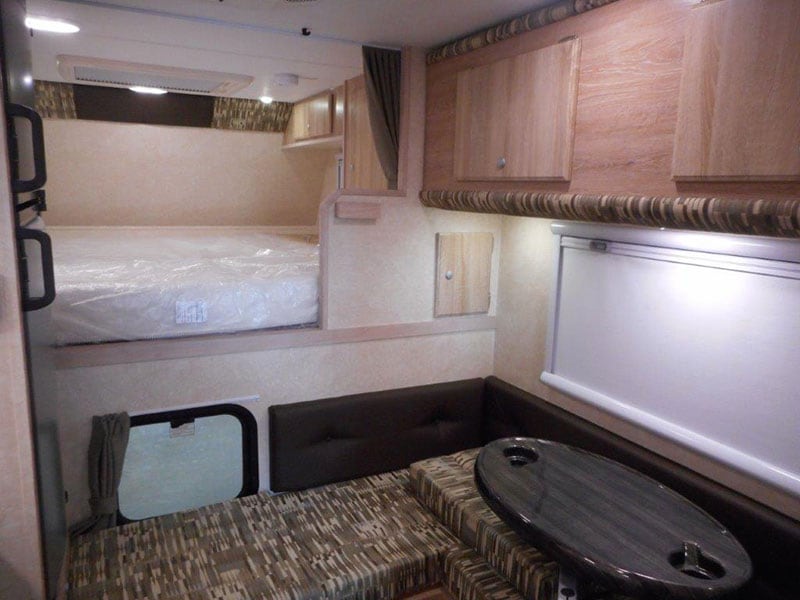 At first blush, the Northstar Laredo SS appears to have the identical floor plan to the Northstar Laredo SC. What distinguishes these two models?