Take a helper spring-equipped truck camper rig off-road and you're likely to hear metal-on-metal noise. With their new polyurethane Silent Support System, Hellwig Products has a quiet solution.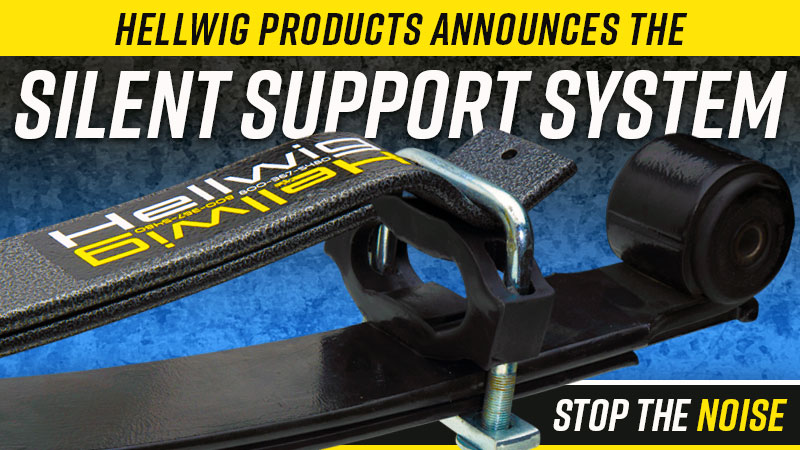 This may be a third-rail topic in the truck camper aftermarket gear marketplace, but far too many camper tie-down, turnbuckle, and suspension products squeak, creak, squeal and groan. Get a few unnamed products going and your rig turns into a discordant symphony of metal-on-metal clatter. I'm not exaggerating to state that the cacophony emerging from our camper has embarrassed us more than once while pulling into a rally or campground.
Thankfully, a little adjusting, tightening, and 3-IN-ONE oil can put most of these sounds asunder. In a way, the horrible harmonies are a built-in audible reminder to check fitment and tolerances. I can almost hear some gear manufacturers say, "Yeah, it's a feature."
Hellwig Products heard noise from their helper springs and said, "It's an opportunity." As the industry leader in helper springs, they recently debuted a complete line of polyurethane products that silence the unpleasant metal-on-metal ruckus these products could create. The new Silent Support System is now standard on all Hellwig Product Pro Series Helper Springs, and available separately to retrofit existing installations.
In November we interviewed Mike Hallmark, Marketing Manager and International Sales Manager for Hellwig Products, about the specific pros and cons of helper springs for truck campers. For this announcement, we went back to Mike to make some noise for their new Silent Support System, and get the details.

Where did the concept for the Silent Support System come from?
We came up with the idea for the Silent Support System and implemented it several years ago. The idea was to eliminate metal-on-metal contact. This reduces noise on rough road surfaces when the suspension will be working at high rates of speed (in relation to up and down movement).
What causes the noise the Silent Support System is designed to eliminate?
Certain spring applications have a lower spring rate. This can allow an air gap to be created when the load is momentarily removed from the springs. For example, a bump in the road makes the body of the vehicle travel up while the springs are traveling down.
When the body of the vehicle is traveling back down, loading up the springs again, the air gap is quickly eliminated and can cause noise from the metal components making contact. This noise can bother some users, so we created the Silent Support System bushings to eliminate metal-to-metal contact drastically reducing any noise associated with the movement of the suspension.

Above: Proprietary, high-density polyurethane
It looks like a fairly simple application. Was product development fairly straightforward, or was it more involved than might be assumed?
The design process was fairly straightforward. The Silent Support System bushings are made from our proprietary, high-density polyurethane which offers a long maintenance-free service life. We have been working with polyurethane for years and know its benefits and limits. We designed each isolator to absorb the shock from the metal springs and work within the space of each design.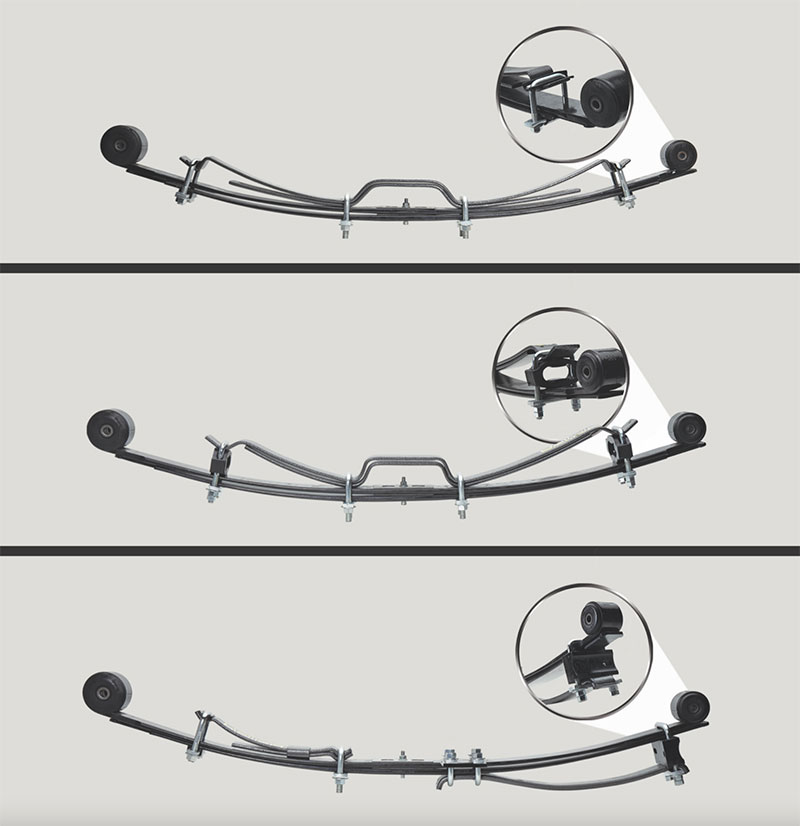 The Silent Support System is being made available as a separate product.  Is the Silent Support System something the average customer should be able to install?
Yes. The Silent Support System is offered as a complete kit including the bushings. Simply follow the installation instructions included with each kit.
Is the product one-size-fits-all, or are there different versions of the product for different helper springs and truck models?
The Silent Support System kits are sold as complete helper spring kits. Each kit is designed to fit a specific vehicle/application. The design varies per part number.
Is the MSRP of the Silent Support System different for each application?
Yes, the MSRP varies per helper spring kit. They start around $422 and go up to $717.14.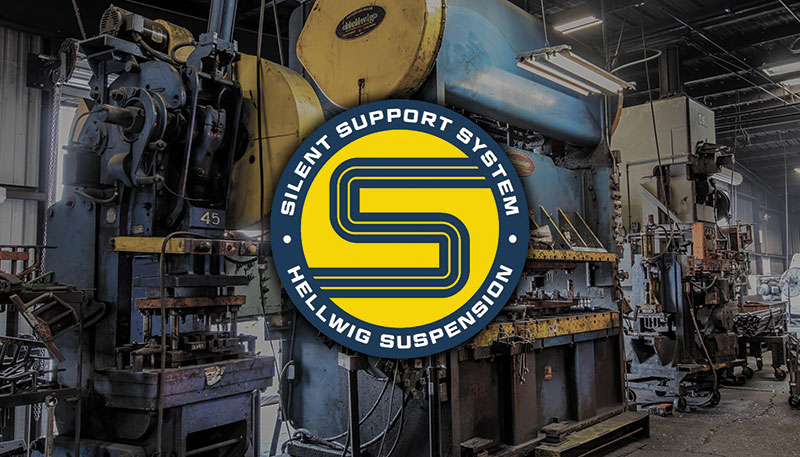 When will the Silent Support System be available?
Most are ready to ship now. The others will be ready to ship by December 15th, 2022.
Is there anything else that you want people to know about the Silent Support System?
Hellwig Products Silent Support System steel helper springs are tuneable to support the load of the vehicle (within the GVWR and level load capacity of the helper spring) to offer the best ride quality and height.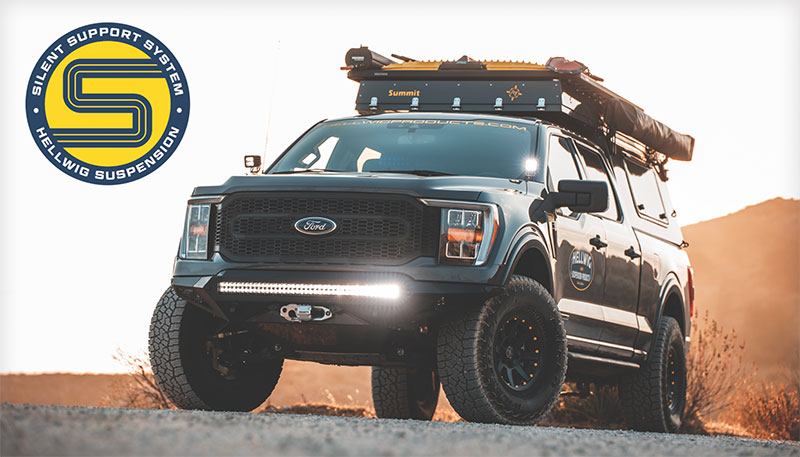 Each application is specifically designed to fit the year, make, and model vehicle designed for. Each kit comes with a limited lifetime warranty on all steel components and all Hellwig Products are designed and manufactured in the United States.
For more information on Hellwig's helper springs, visit their website at hellwigproducts.com. Click here to request a free Hellwig brochure.