For 2018, Bigfoot Industries launches an all-new modern interior and announces new standard features including stainless steel appliances, an electric rear awning, and a full-width platform bumper.  Bigfoot also reveals rolling changes, the slide-out project's status, 2017 Ford Super Duty recommendations, and more.

Some manufacturers hold all of their material and design updates for a formal model year announcement.  Others make rolling changes throughout the year as material and design updates are ready to deploy.  Rolling changes can be just as important or impactful as model year updates, but often go unnoticed without a formal announcement.
When Bigfoot Industries recently contacted us about their new Driftwood interior, we had a hunch that wasn't all Bigfoot had changed for 2018.  By asking, "Have there been any rolling model changes?" we discovered that Bigfoot has been quite busy this year.  We also took the opportunity to follow-up on the slide-out model Bigfoot teased us last June in, "Bigfoot On the Move".  If you haven't already read that incredible article, it's not to be missed.
To learn the full story behind the 2018 Bigfoot updates, we talked to Grant Bilodeau, President of Bigfoot Industries.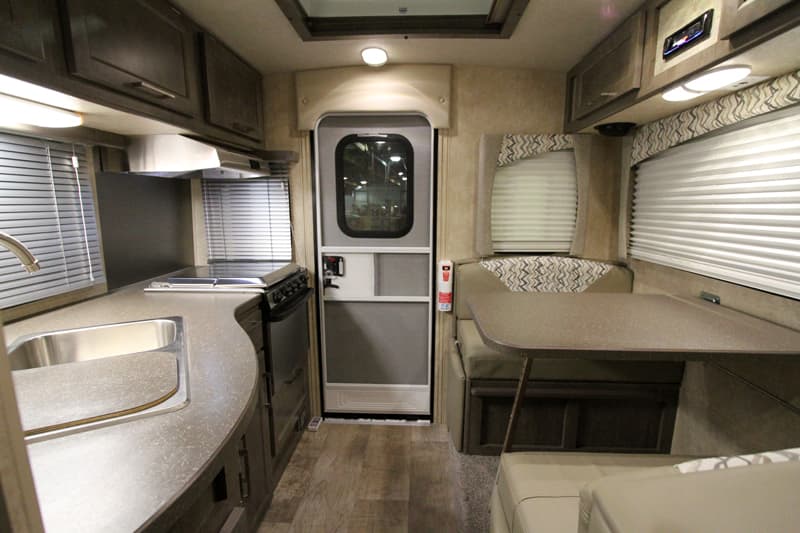 Above: The new 2018 Driftwood interior decor in the Bigfoot 9.4 camper
TCM: How did you go about designing the new Bigfoot interiors?
Grant: Sometimes our travel trailer designs benefit from truck camper designs, and sometimes our campers benefit from our travel trailers.  This time the new modern interiors were driven by Bigfoot travel trailer customers who were looking for a more updated and contemporary look.
Our goal was to bridge the gap from our traditional warm, country look to a fresh and fully modern look.  We also wanted to brighten up the interiors.  Even though the contemporary grey colors might appear dark in the photos, it's quite a bright and refreshing look in person.  We wanted to target a younger audience with designs current with today's trends.  It has had a warm welcome from all demographics.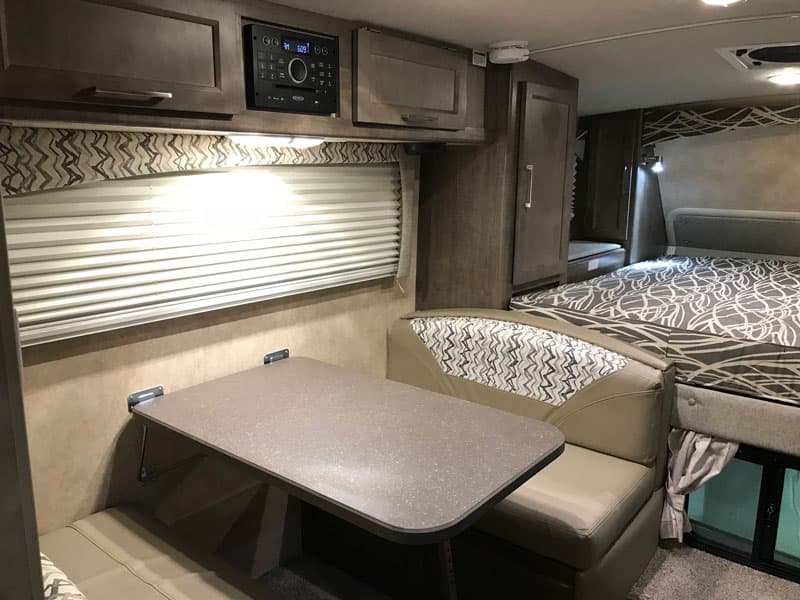 Above: The full Faux leather upgrade with the Driftwood interior
TCM: Are the old Bigfoot interiors still available?
Grant: We now have two available interior choices for Bigfoot truck campers and travel trailers; the more traditional Canoe Birch, and the new contemporary Driftwood.  After an eight year run, we have discontinued the Java interior.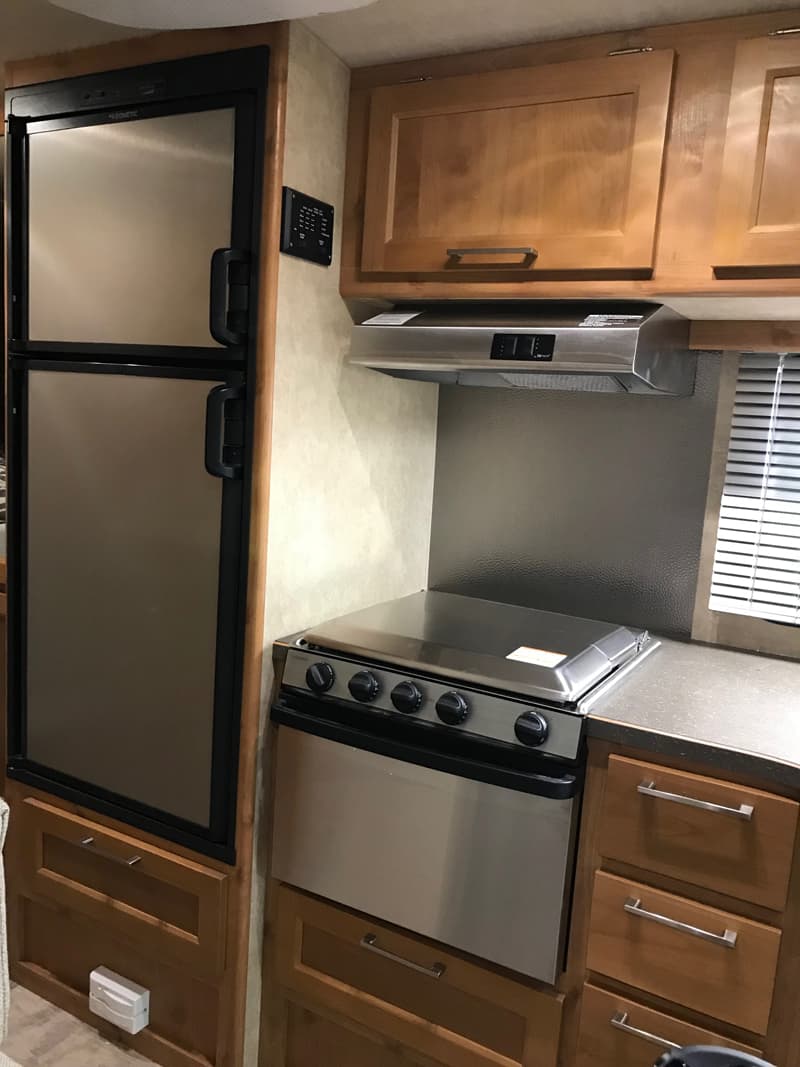 Above: The new Canoe Birch interior with stainless steel appliances
We also now offer a full Faux leather upgrade for our dinette cushions.  For customers who don't want leather, we offer woven fabrics.  For the woven fabric choices, we selected the best double-rub fabrics that would work in our new interior design.
TCM: What's double-rub?
Grant: Double-rub refers to a fabric abrasion test and resistance.  The higher the double rub, the more durable the fabric.  The fabrics we selected scored exceptionally well and will last for many years.  The faux leather interior exceeds the woven fabric for natural wear, but not every customer wants leather.