Palomino RV debuts a new hard side, non-slide, wet bath truck camper to its popular Max series. Kick it up a notch with the Elite Package and you've got a serious non-slide luxury truck camper contender.

High-end luxury truck campers are not hard to find. Non-slide truck campers are not hard to find either. But high-end luxury non-slide truck campers? Now those can be hard to find. Over the past decade, most companies have all-but abandoned luxury non-slides as the consumer interest moved towards slide-outs.
Or did it? This year we have seen strong interest in the luxury non-slide category. Some folks are simply not interested in slides, but want to step up into more luxury. Others have had a slide-out truck camper and now want to return to the simplicity, lower maintenance, and lower weight of a non-slide – but they too want a luxury camper.
As dyed-in-the-wool non-slide truck camper folks, this is all music to us. With any luck, this trend will continue and we'll have more non-slide luxury truck camper options in the marketplace. Speaking of which…
Palomino RV has just announced an all-new luxury non-slide truck camper, the HS-2901. The camper is part of their high-end Max series that includes Rieco-Titan remote control electric jacks, insulated windows, an HD-television, outside shower, and all-LED lighting.
Add Palomino's Elite Package and the HS-2901 gets solid surface counter tops (similar to Corian), wireless backup camera, motion detector exterior light, and a Line-X sprayed underbelly. That's a serious luxury feature list from a company that almost entirely focused on the entry-level truck camper market just five years ago.
To find out more about the 2017 Palomino HS-2901, we talked to Pat Hines, Truck Camper Product Manager for Palomino.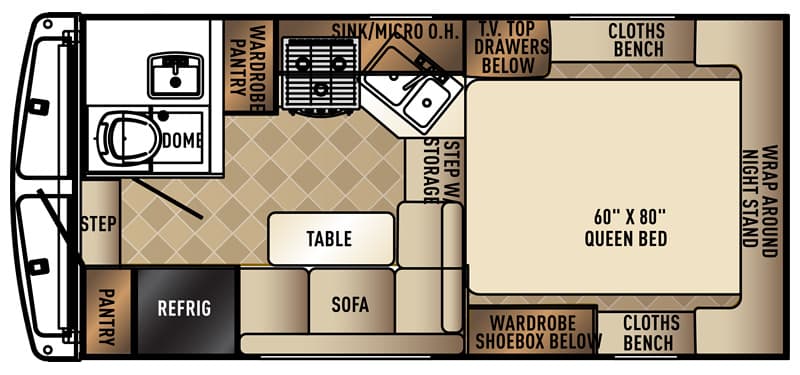 Palomino HS-2901 Specifications
The 2017 Palomino HS-2901 is a hard-side, non-slide, wet bath truck camper for short or long bed trucks.  The interior floor length of the Palomino HS-2901 is 9'0" and the interior height is 6'8".  Palomino RV is reporting the standard build dry weight of the HS-2901 at 3,034 pounds.
The 2017 Palomino HS-2901 has a 45 gallon fresh tank, 6 gallon water heater, 20 gallon grey tank, and 20 gallon black tank.  The camper accommodates two batteries and one vertical thirty-pound propane tank.  The MSRP for a standard build Palomino HS-2901 is $25,200.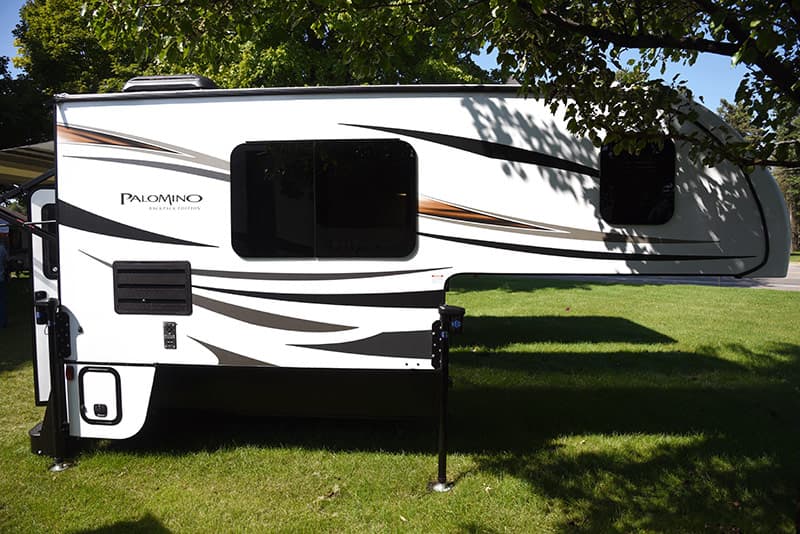 TCM: Before we talk about the new HS-2901, we want to ask you about the HS-2911 double-slide.  That model seems to have disappeared from Palomino's 2017 line-up.  Has that camper been discontinued?
Pat: If we introduce a new model we typically eliminate one existing model.  To find out which model to eliminate, we evaluate how many of each model were manufactured and sold at the end of the year.  This year the Palomino HS-2911 had the fewest number of sales, so we chose to eliminate it.  For 2017, our new model is the HS-2901.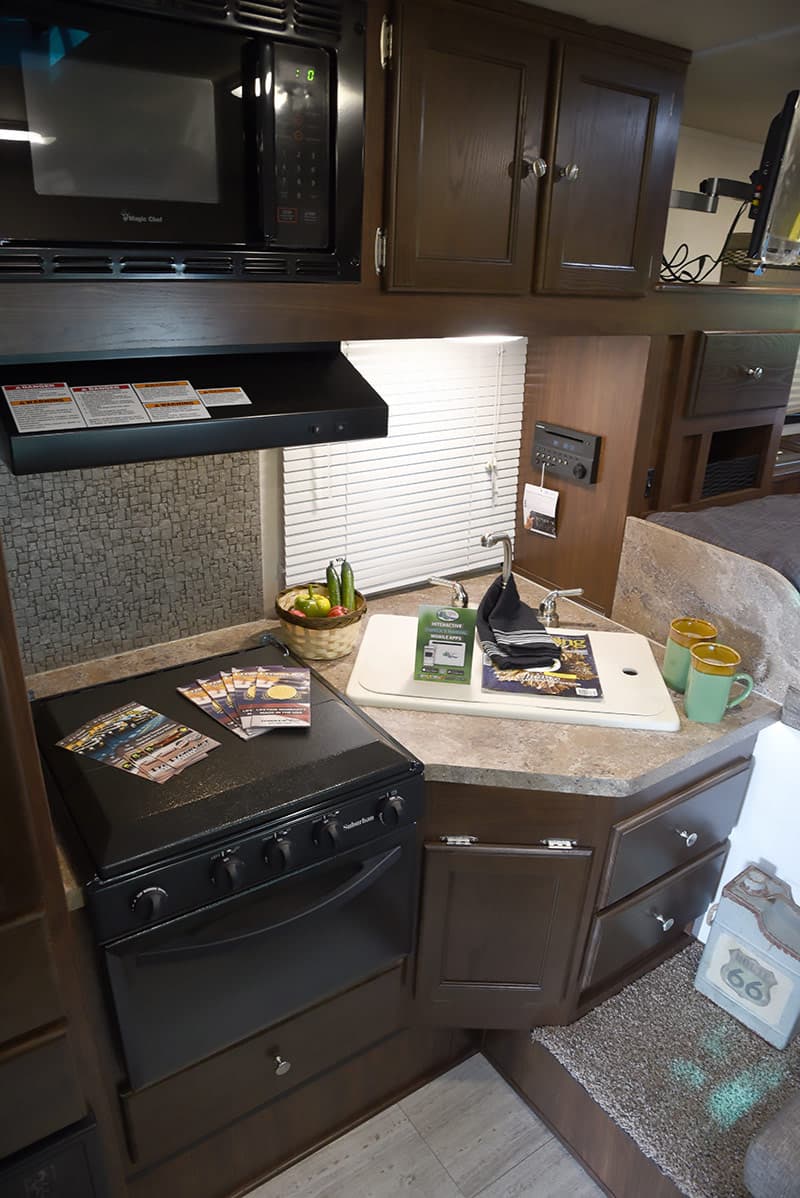 TCM: That makes sense.  At first blush, the new HS-2901 has a very similar floor plan to the HS-8801.  Is the HS-2901 floor plan based on the HS-8801?
Pat: On paper the HS-2901 does have a very similar floor plan to the HS-8801, but the HS-2901 is a Max model and offers a boat load of features that the HS-8801 does not.  For example, the HS-2901 is a four-season ready camper with an enclosed and insulated basement and insulated windows.  In contrast, the HS-8801 is a non-basement model with single-pane windows.
A better comparison for the HS-2901 would be the HS-2902.  Essentially, the HS-2901 is a HS-2902 as a non-slide.
We like to give our dealers and consumers what they ask for.  Over the past year we had a lot of requests for a four season ready, non-slide truck camper model with a wet bath.  With the HS-2901 being a Max model, it also has a lot of luxury features.