After seeing a truck camper in Austria, discovering TCM, and attending an off-road fair in Germany, Hindrek Pahla decided to build his own custom chassis mount demountable truck camper. Check out this astonishing innovation from Estonia.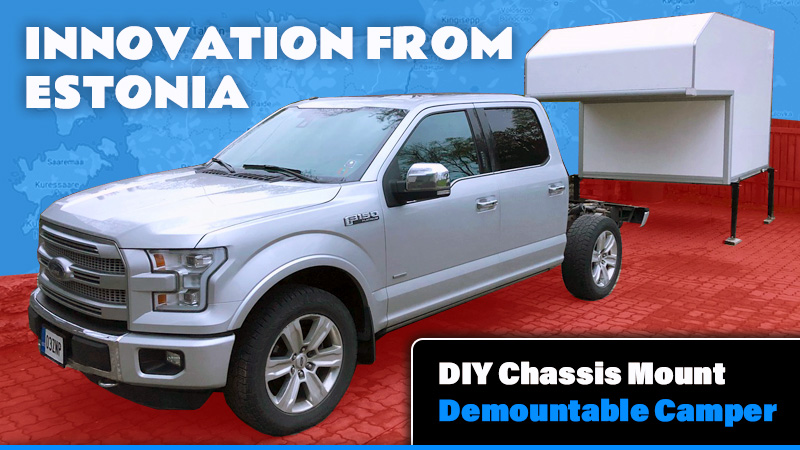 One could easily argue that we've seen at least as much innovation out of the truck camper community as we have from the industry, especially over the past decade.
Over the past ten years, the industry has enjoyed increasing demand and subsequently has focused more on production. During the same period, the internet and enthusiast sites – like Truck Camper Magazine – have encouraged camper owners to share their ideas and modifications. These ideas and modifications trigger fellow campers to pursue ever new projects and share them online, triggering yet more ideas and modifications. Someone should start a contest.
Another wonderful gift from the internet is discovering innovation from unexpected places. When we requested international truck camper owners contact us in early 2021, we got an incredible response from Hindrek Pahla in Estonia. After attending an off-road fair and reading the fine electrons of this very website, he designed and built a custom chassis mount demountable truck camper – for a half-ton.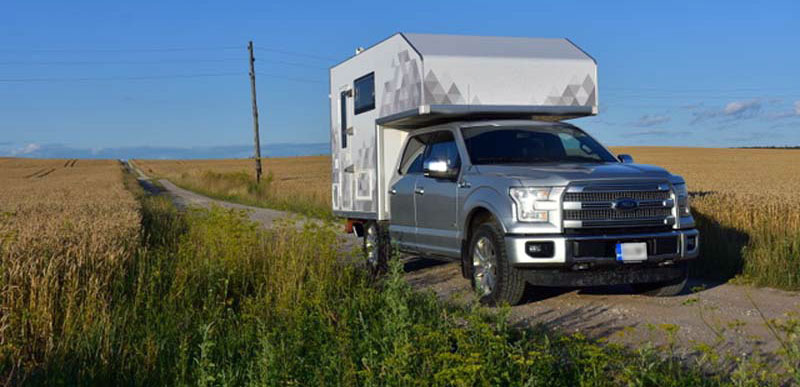 Hindrek's camper was not completed in time for the international story, so we asked him to keep us up-to-date and send more pictures and information when it was done. The result, as you're about to see, is one of the most elegant, modern, and innovative truck camper solutions we've seen in some time.
DIY Flatbed Demountable Camper
by Hindrek Pahla
Years ago, when we bought a car for my son, he suggested there should be a pickup truck in the family. I started with a Nissan Navara, but have now replaced it with a 2016 Ford F-150.
On a holiday trip, I saw a Tischer camper in Austria. It was very exciting because we already had a pickup. Previously we had a rooftop tent on a car. The camper would be a big step forward.
I started to research truck campers. Fortunately, I found Truck Camper Magazine on the internet, where I got a lot of ideas and information.  An off-road motorhome fair takes place every summer in Bad Kissingen, Germany. I received a lot of technical information from the fair. I also had the idea to build a camper for our own needs.
In Germany, there is one large camper manufacturer, Tischer, and a number of smaller manufacturers. There's also a camper manufacturer in Sweden. I know two more Tischer camper owners in Estonia. Pick-up campers are not popular here yet. Caravans (motorhomes) are used more.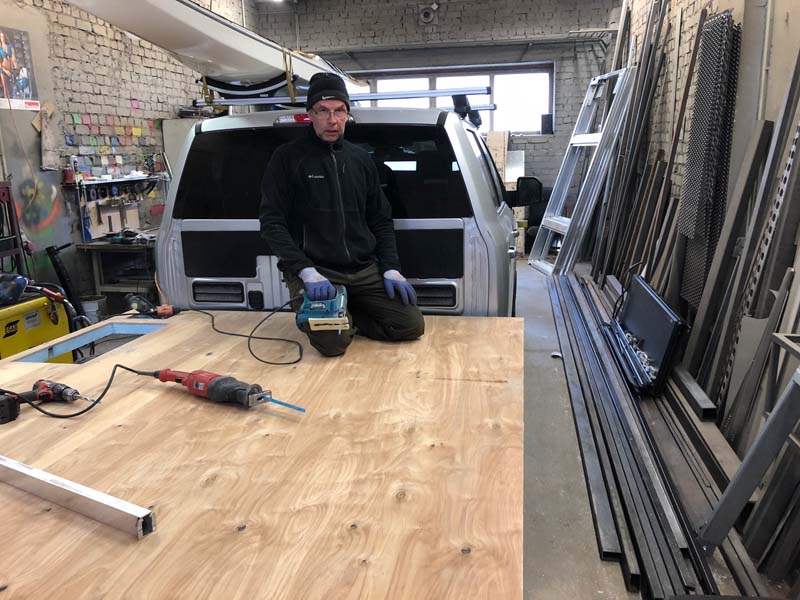 In Estonia, I found a manufacturer that makes various trailers and vans from insulated fiberglass panels (also called sandwich panels).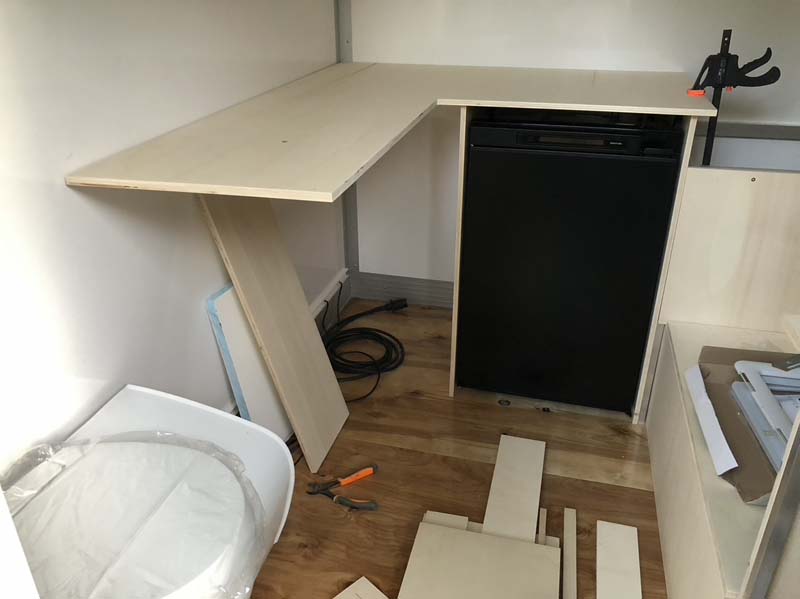 Once my camper was planned, construction took two summers.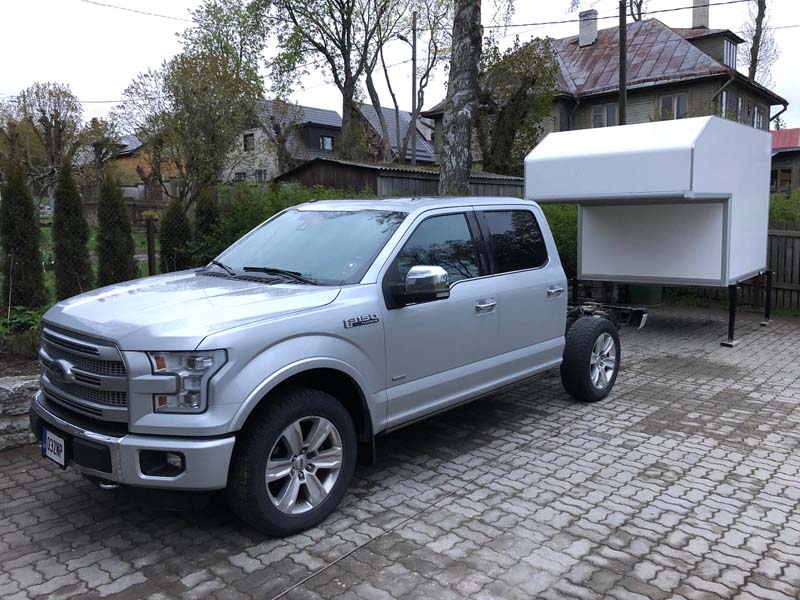 My camper is demountable. We can take the camper off the truck and put the pickup box back and vice versa.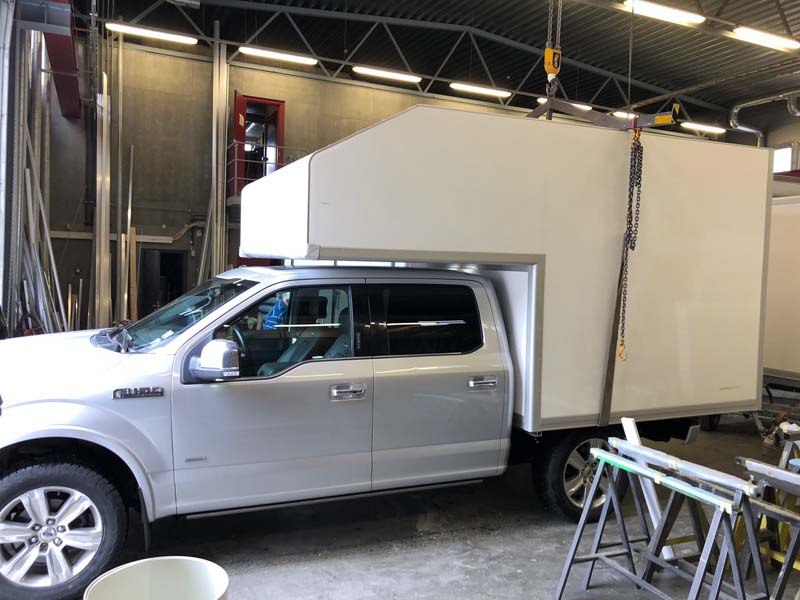 That is the point of the whole thing. It takes about an hour for two people to mount or demount.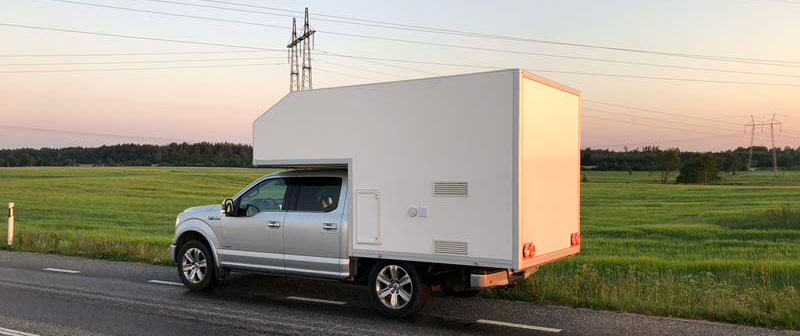 I like my flatbed camper because there is a lot more cargo space.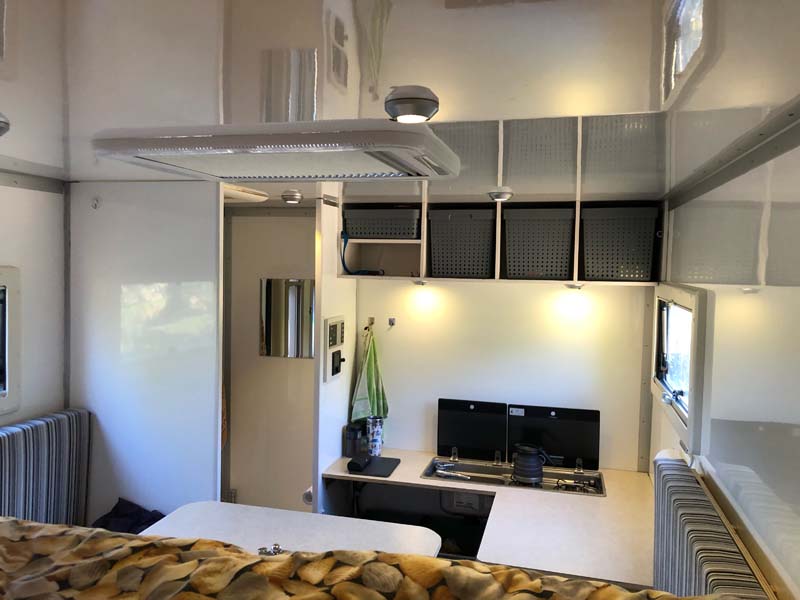 All of the equipment and furnishings inside the camper I bought and assembled. Like other demountable campers, it has lots of technology and amenities.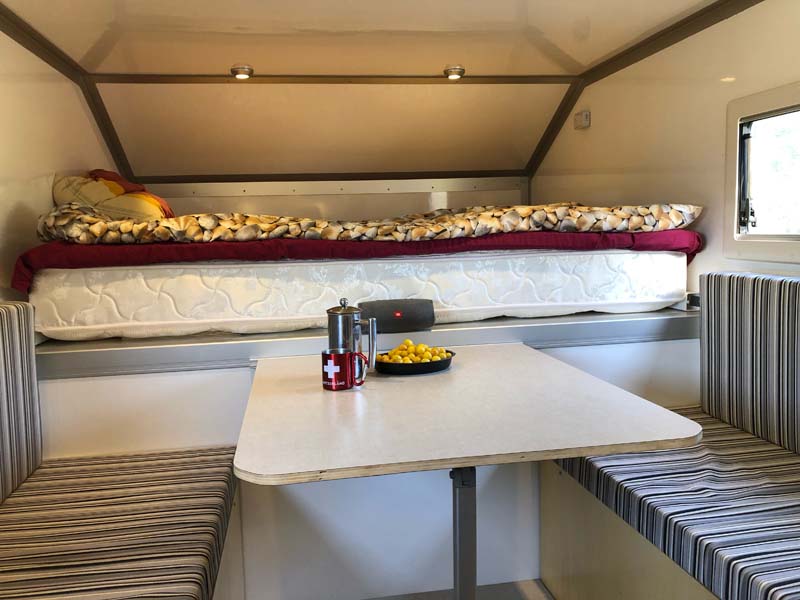 There is a dealer in Tallinn, Estonia who delivers all the caravan equipment from the German Reimo catalog.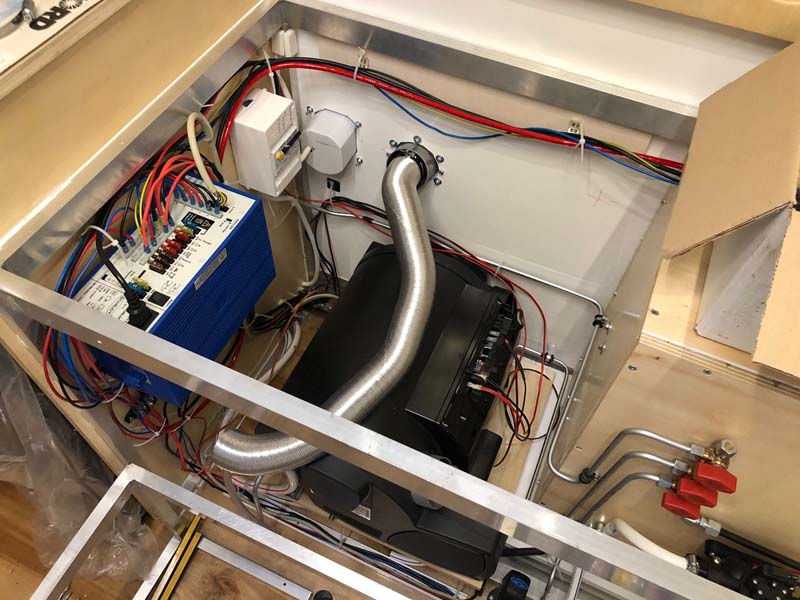 My camper has Truma Combi 4 for gas heat and hot water, Schaudt electrical center, Thetford refrigerator, gas stove and sink combination, Thetford toilet, 126-liter (33-gallon) fresh water tank, and sleeping places that are 2-meters x 1.6-meters (6.5-feet x 5.2-feet) and 2-meters x 1.2-meters (6.5-feet by 3.9-feet).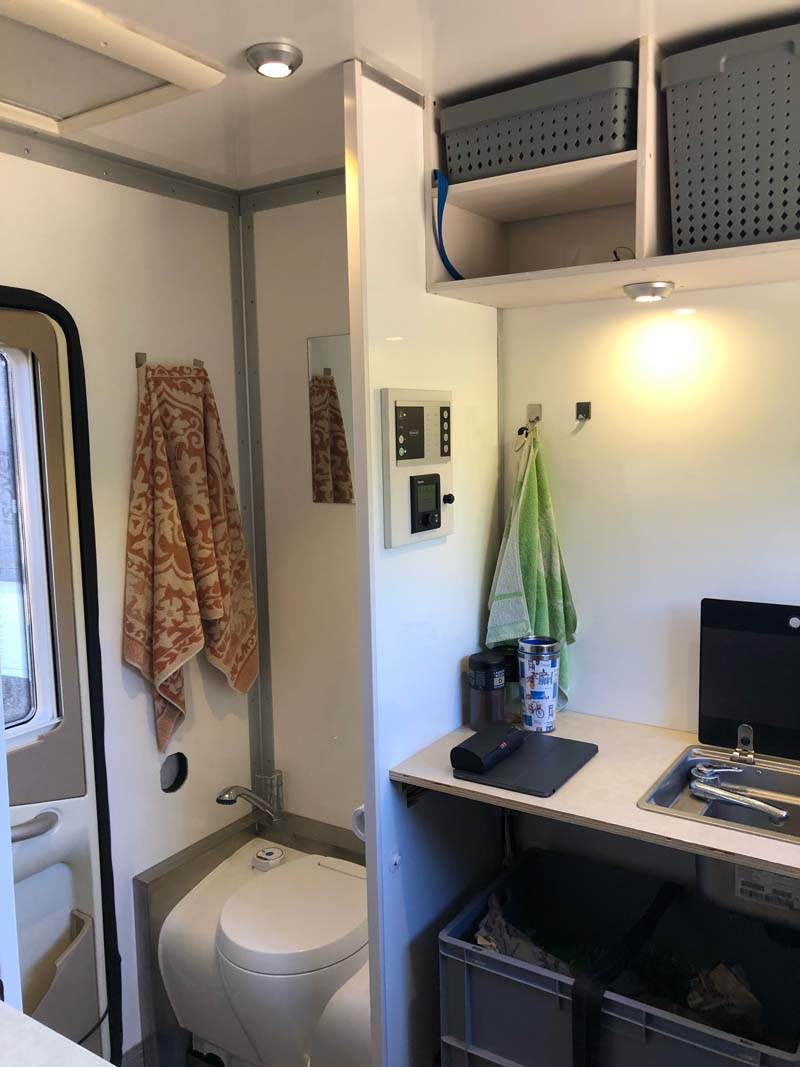 The shower is located directly at the front door in the entrance area. This area is usually unused. In practice, I have used the outdoor shower more.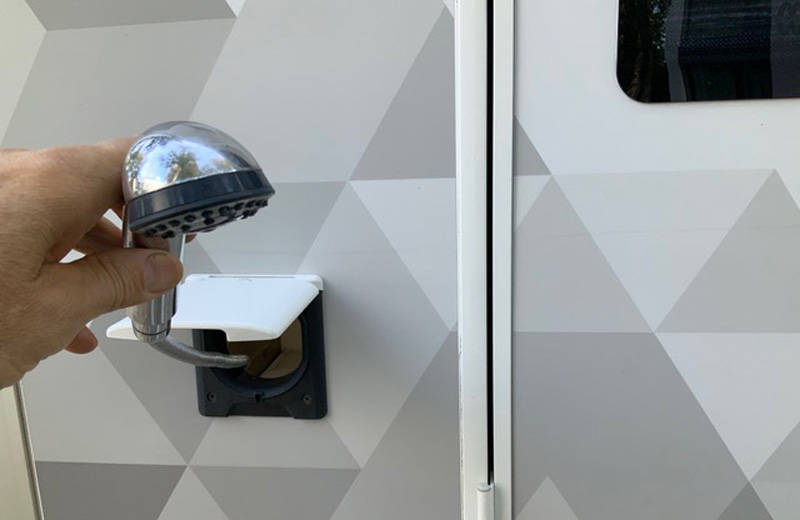 I came up with a very smart and simple solution for the outdoor shower. A small hatch (usually used to fill the water tank) is at the shower. My hand can fit in so that the shower can be removed and the faucet can be opened. I am still working on a mount to the wall.
In 2020, I often drove 30-kilometers (18.6-miles) to the sea for one night in the evening. I rode my bicycle, made a campfire, and spent the night in a camper.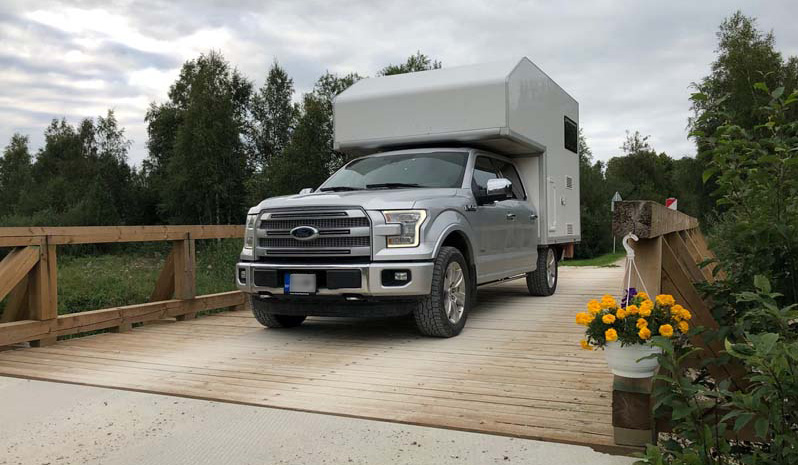 There is a lot of clean untouched nature in Estonia and the rules for camping are not strict yet. There are many recreational areas established by the State Forest Management. In the State Forest Management areas, there are campfire sites where you can stay for free. Estonia offers many beautiful lakes, rivers, bogs, and marked hiking trails.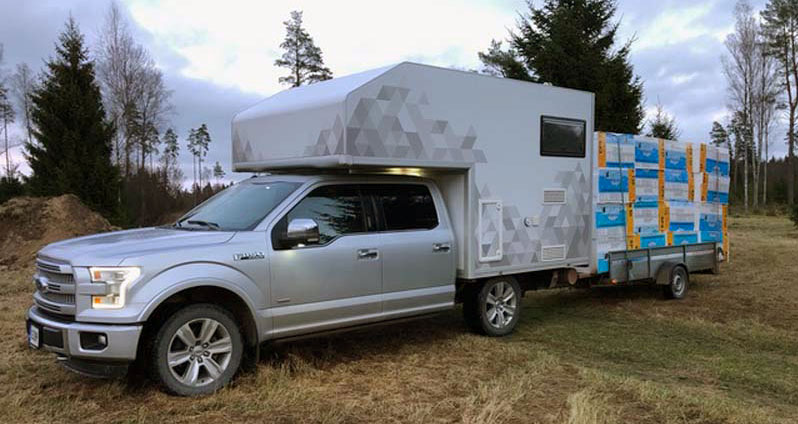 I like cycling, hiking, and kayaking. We have a lot of nature in Estonia with special camping sites, lots of hiking trails, and few people.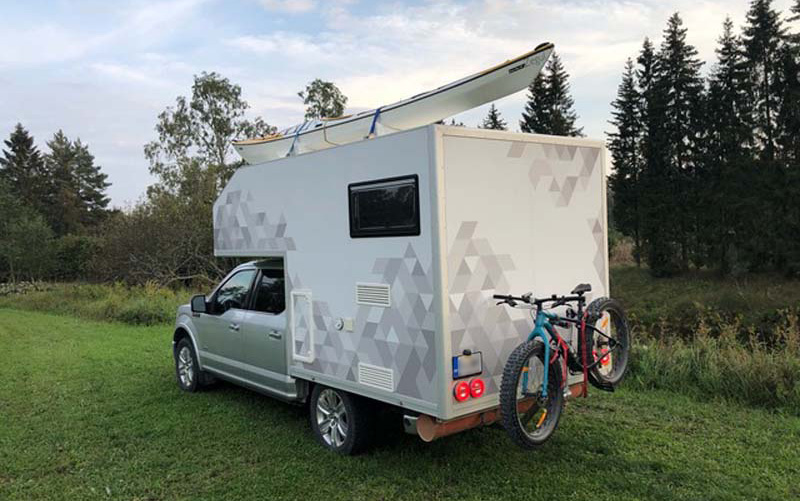 You may not believe it, but I like my camper so much that I have even slept in the camper in our backyard. At the same time, my wife was alone in our 340 square meter (1,115-square foot) house.
To see even more international rigs, check out Rigs Around the World 2.