Above: Two Medicine Lake hike
The trail from Two Medicine Lake to Upper Two Medicine Lake is about ten miles round trip.  You can shorten that to 2.2 miles round trip if you take the boat from near the campground at Two Medicine to the other end of the lake.  The boat is only available in the summer.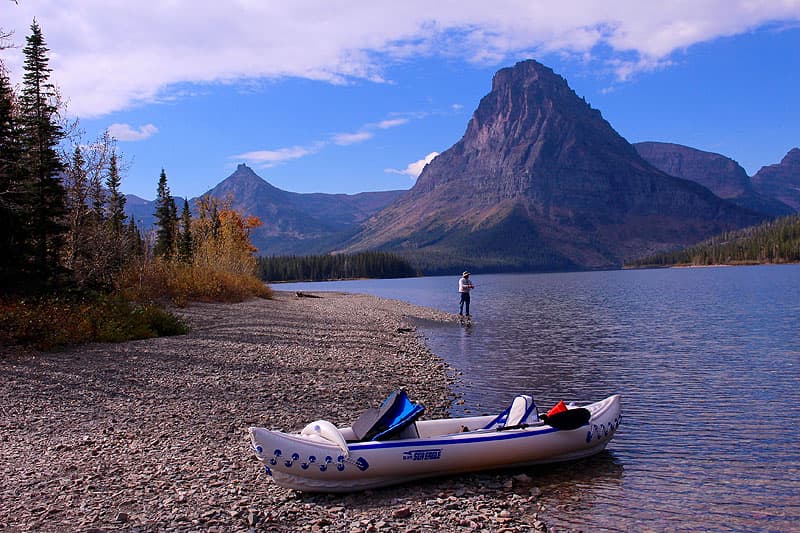 Above: Sea Eagle 330 2-person kayak at Two Medicine Lake – the kayak has been working very well for us, and it stows comfortably behind the driver's seat in the truck.
The hike follows the north shore of Two Medicine with great views.  Bear and moose and mountain goats are frequently sighted.  As with all hiking in Glacier, one should always carry bear spray.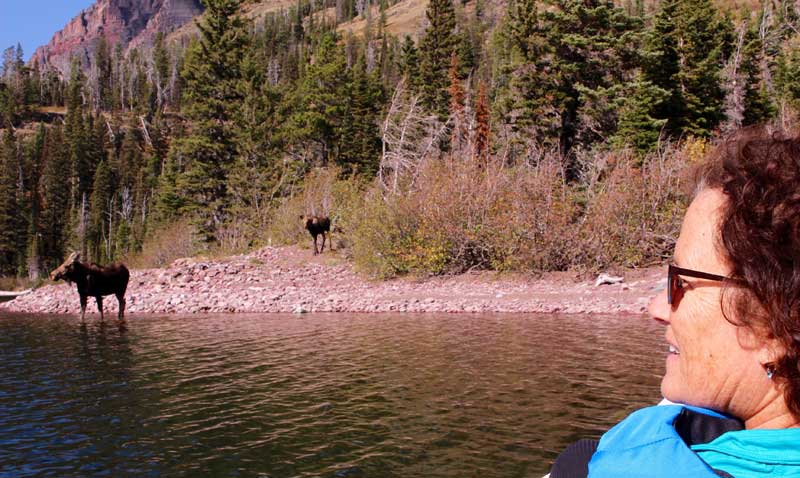 Above: Moose at Two Medicine Lake
Soon after the trail leaves the lake there is a short spur off the main trail which goes to Twin Falls, a picturesque spot in the forest.  After that the trail soon opens out to panoramic vistas until it terminates at Upper Two Medicine Lake, where it tends to be wild and windy.
On the return trip there is the option to take the south shore trail back to the campground.  This adds another 1.5 miles, but there is little elevation gain the whole way.
2. Magnificent loop trail to Quartz Lake from Bowman Lake
The campground at Bowman Lake is only a short walk from the lake itself.  From Bowman there is a magnificent loop trail to Quartz Lake; the most pristine of them all.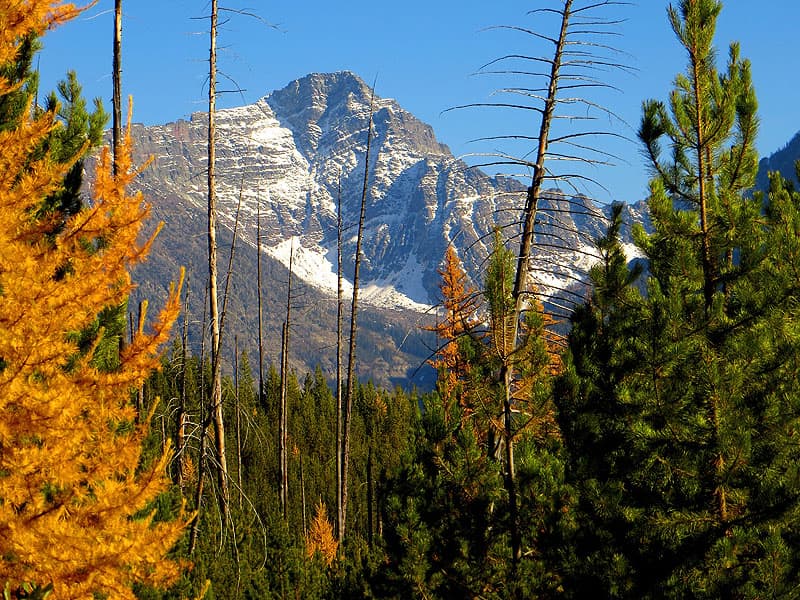 The Quartz Lake Loop Trail is about twelve miles.  If you go clockwise, you hike the first three miles up from Bowman Lake.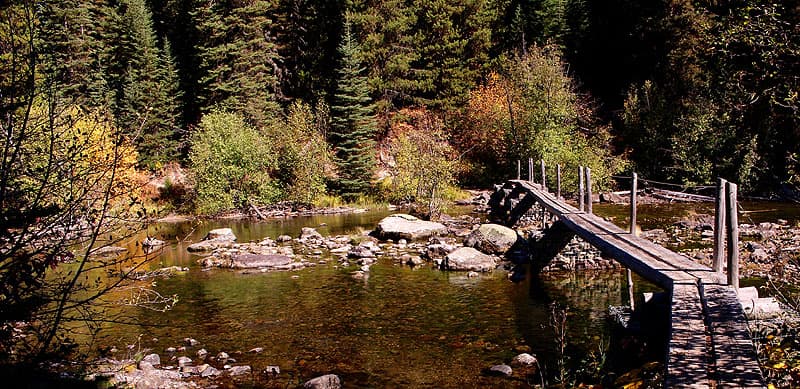 The trail leads you through dense forest with occasional views back on Bowman with an elevation gain of 1,800 feet.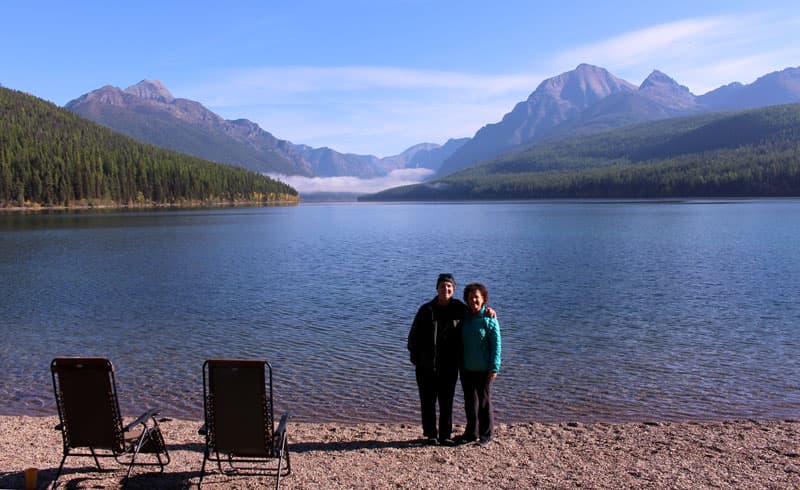 Above: Kris and Savanna at Bowman Lake
You then come out to an incredible vista with Quartz Lake and Lower Quartz lake below, and of the surrounding peaks.