The final installment from our Wolf Creek 850 adventure through Oregon and northern California is windy, stinky, sandy, and sweet.  We also offer our impressions of the 2012 Wolf Creek 850.

DAY 10: Coast Drive Blow Out
With a full day of work and travel ahead of us, we woke up early on Friday, July 1st, and, as quietly as possible, drove the diesel truck and Wolf Creek 850 out of Mill Creek Campground.  I'm sure we woke practically everyone when we did that, but it was a story day for the magazine and we were on a mission.
We were also out of coffee.  Clearly this was an emergency situation necessitating a stop at the Crescent City Starbucks.  Two hours later, we had published, "Laurel DeLong: Eating Up the Road" and were fully caffeinated.  Ya-hoo!
A few miles north and we crossed back into Oregon.  Angela pulled into the Chrissy Field Visitors Center for some suggestions on what to see on the Oregon coast.  A candy store in Bandon, Oregon called Cranberry Sweets and More was highly recommended to us.  Best of all, the candy story gave away free samples.  Well, why didn't you say so?  Off to Bandon we went.

Along the way, we stopped at what has to be one of the windiest places we've ever visited, Cape Blanco Lighthouse.  The wind was literally so strong that you were either pushing hard to open the camper door, or holding on for dear life so it didn't slam shut.  You could talk when you were outside, but it was more like screaming over the howling gale.   This was no summer breeze to make you feel fine.  It was more like a cyclone to make you fall down and roll over and over.  What a blast.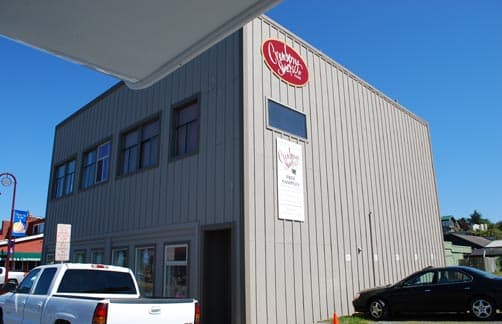 Cranberry Sweets was exactly what we had hoped for, only better.  The whole store is like an easter egg hunt with free and delicious candy samples seemingly everywhere.  I would turn a corner, or look on a shelf, and there would be another big dish of sweet jelly candy to try.  And try we did.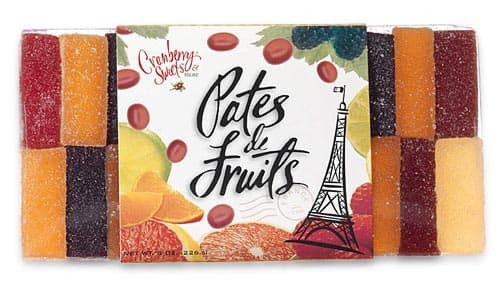 We tried the pure fruit jelly candies made from pure cranberry, marion berry, red raspberry, key lime, and ruby red grapefruit.  We tried the wine jelly candies made from Cabernet Sauvignon, White Merlot, and White Zinfandel.  I even tried the jelly candies made from beer and coffee, not together of course.  My favorite was the jelly candies made with licorice, but I happen to love licorice.  Angela and I both really liked the ruby red grapefruit.
Once we had decided that we could eat the store out of business if we stayed too long, we bought a box of candy for my Mother's birthday and a few more items for my grandmother and Harley's cat sitter back home.  I can't recommend Cranberry Sweets highly enough.  It may not be BLM land, but it sure adds a new and delicious dimension to go anywhere.  We'll be back!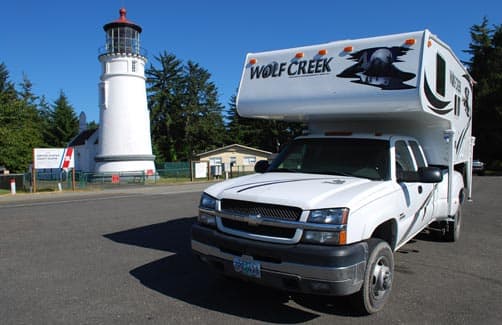 The last stop of the day was Umpqua Lighthouse.  This lighthouse was a lot less windy and a lot less impressive.  While we were there, a Hummer H3T pickup truck pulled in.  I couldn't help but ask the owners if I could take a peak at their payload.  It was well under 1,000 pounds.  The sad thing was that the guy was looking at our camper like it was the coolest thing he had ever seen.  I didn't have the heart to tell him that the Wolf Creek, while certainly not heavy as hard side truck campers go, was not a good match for his Hummer.  Bummer.
That evening we camped at Jesse M. Honeyman State Park just south of Florence.  We had made our reservations well in advance and, once again, they had plenty of spots available for drive-ins.  Of course if we hadn't made reservations they would have been booked.  That's how it works.
DAY 11: Dune, and Sea Lion Barbeque
We had intended to say longer at Jesse M. Honeyman State Park but our schedule demanded us to keep going.  Before we left, we took a walk out onto the dunes.  Immediately I thought of Frank Herbert's classic science fiction novel Dune.  Before us was an immense landscape of deep sand, rising and falling into the distance.  Were we on Earth, or Arrakis?

What completely blew my mind was learning that Frank Herbert himself had visited the sand dunes of nearby Florence, Oregon in 1957.  There he discovered the inspiration for Dune which first published in Analog Magazine in 1963.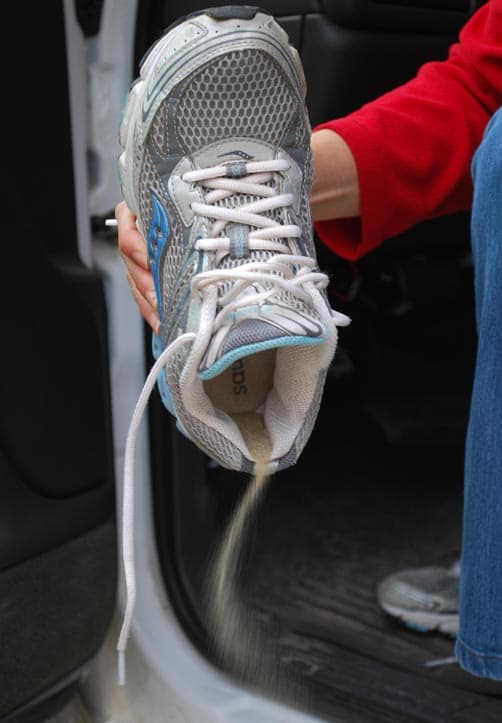 Not only is this an incredible coincidence, but it's another compelling reminder of how travel can spark our creativity and open doors to new possibilities.  I can directly relate to this as someone who left almost six years ago on a cross-country truck camping trip only to return with the seeds for a new enterprise, Truck Camper Magazine.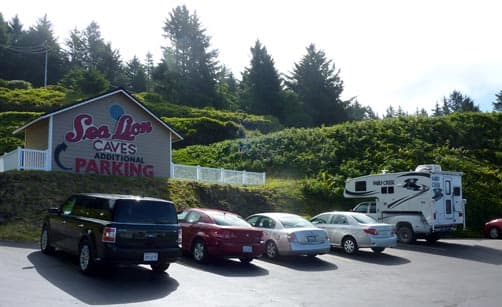 With Arrakis behind us, it was time to visit the "world's largest sea lion cave" just eleven miles north of Florence.  The price of admission was a steep $12, but we were there and, as anyone who's visited Pier 69 in San Francisco can attest, sea lions can be quite entertaining.  What we didn't know, and the Sea Lion Caves certainly doesn't advertise, is how odiferous the Zalophus Californianus, aka California Sea Lions, would be.  We were in for a treat.