The Happijac 4800-HD jacks have performed well and are more stable when fully extended than the previous 4500 jacks.  The 4800-HD jacks also seem to lift the heavy camper with less effort.  Overall, the 4800-HD jacks are more robust and stable than the previous 4500 jacks.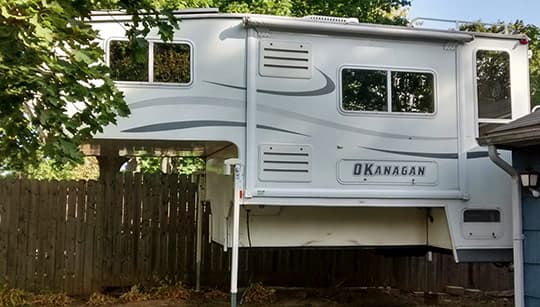 I believe the combination of the larger bearing mechanism and longer support legs has provided a more sturdy and stable platform when unloading the camper.  Our camper doesn't wobble when fully extended as was the tendency before the upgrade.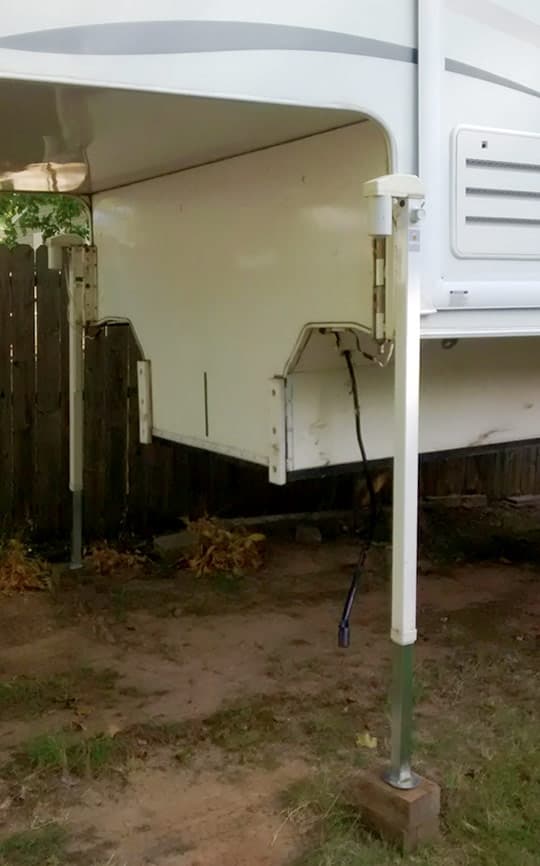 The zinc plating and outside powder coating is a definite improvement over the 4500.  During the time the jacks have been used this year, there has been no rusting evident on the inner leg and no flaking or rust on the paint coating of the outer support leg.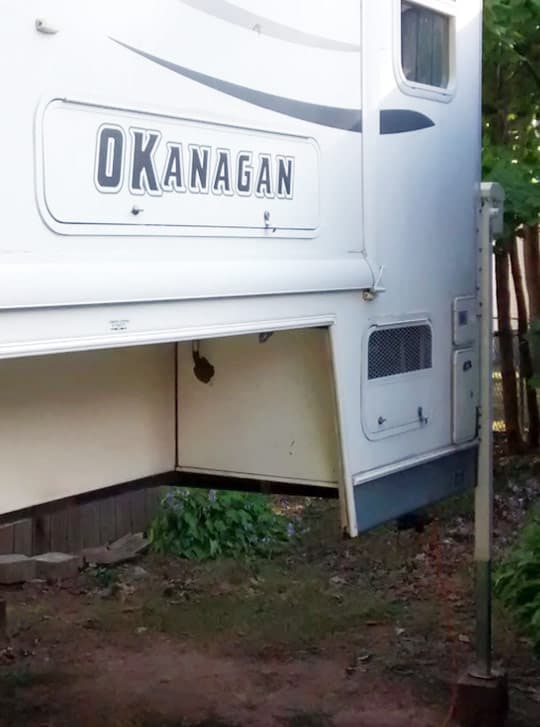 Part of Gary's demonstration of the 4800-HD jack upgrade included the transfer of the jack motors from our 4500 jacks over to the new 4800-HD jacks.  This transfer is a simple process that can be performed with common hand tools.  The motors appear to handle the upgraded 4800-HD jacks very well with no problems experienced.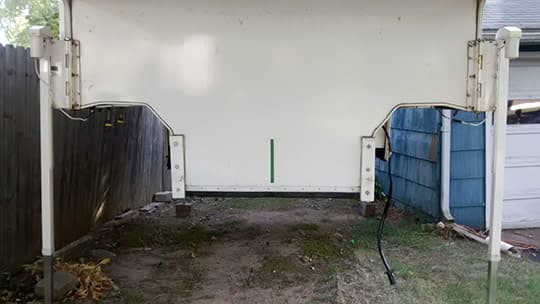 As I have previously said, the camper is more stable when the jacks are fully extended to lift off from the bed of the truck.  The longer legs of the 4800 also come in handy if the truck has air bags installed.  When the jacks are lowered to the normal position, when off the truck, the camper is almost as stable as when on the truck.  I would recommend the 4800 jack upgrade for anyone with heavy truck campers, especially those with slides.
Wrap It Up
It should be pointed out that all electric and manual Happijac camper jacks and motor assemblies can be upgraded to the 4800-HD jacks.  Based on the ease of installation, and the Goode's positive report, the 4800-HD is a highly recommended upgrade for anyone with a full-wall slide or multi-slide truck camper, and older Happijac jacks.
We want to thank Gary for flying out for the presentation and installation, and Carl and Kay Goode for allowing us to use their camper as a test bed.  We'll follow-up with the Goodes and report anything further they learn during their experience with the 4800-HD down the road.
For more information on the Happijac 4800-HD jacks, visit Happijac's website at www.happijac.com.