He carefully placed the four 4500 jacks on a table along with the associated hardware.  In the above photo you can see the old Happijac 4500 (black inner leg) next to the new 4800-HD (zinc coated inner leg).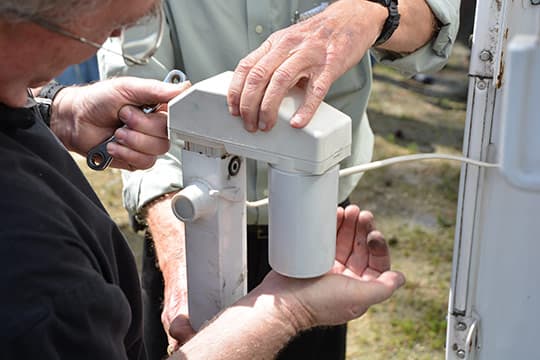 Gary then removed the motor assemblies from the 4500 jacks with a 3/8" wrench.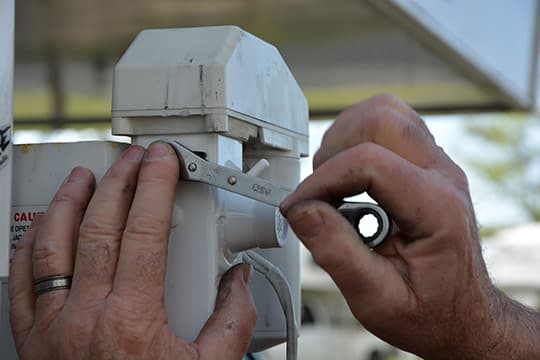 Once removed, he installed the motor assemblies onto the 4800-HD jacks using the same 3/8" wrench.

With the 4800-HD jacks now assembled with the motor head assemblies, Gary mounted the 4800-HD jacks to the camper using a 9/16" wrench and the already installed Happijac Z-brackets.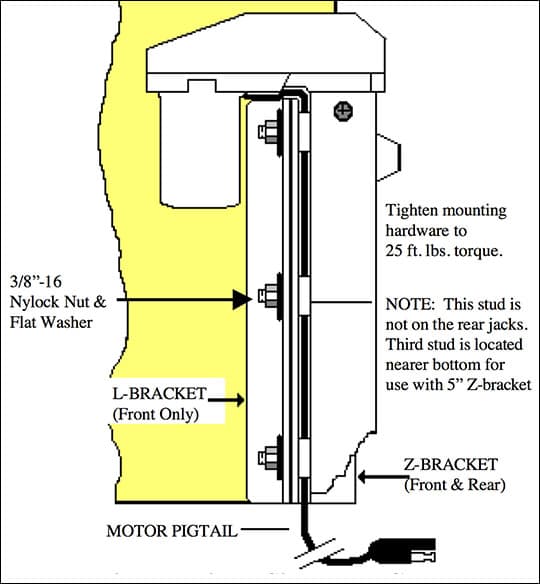 He was careful to route the motor pigtail wires inside the corner of the Z-brackets behind the studs as shown in the Happijac diagram above.  Happijac specifies tightening the nuts and bolts to twenty-five pounds torque to avoid stress failure.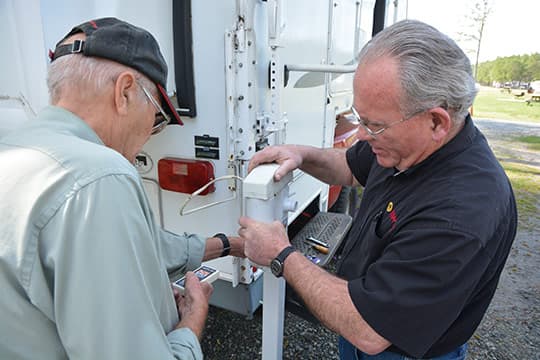 Once all four 4800-HD jacks were installed on the Okanagan, Gary and Carl tested each jack using the remote.  One of the motor assemblies exhibited a sound that Gary was concerned about, so Gary removed the motor assembly, and gave it a detailed inspection.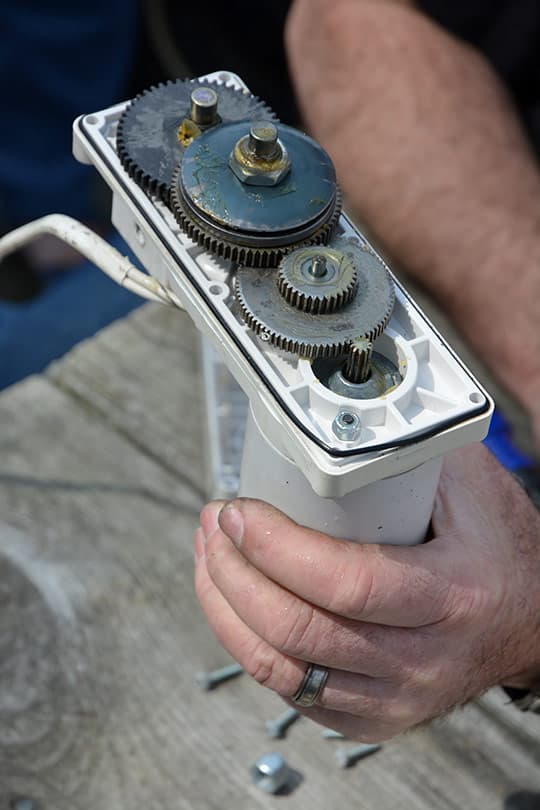 With the top plate removed, it was clear that the gears were worn from normal use, but in good working order.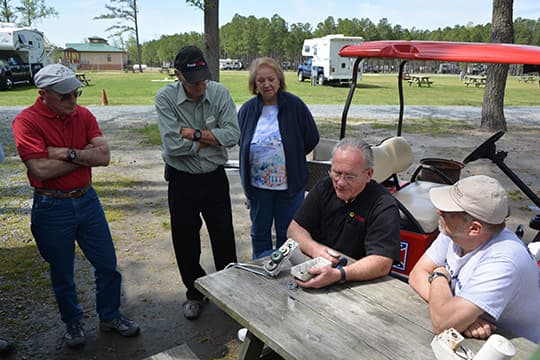 Gary determined that the motor itself should be replaced.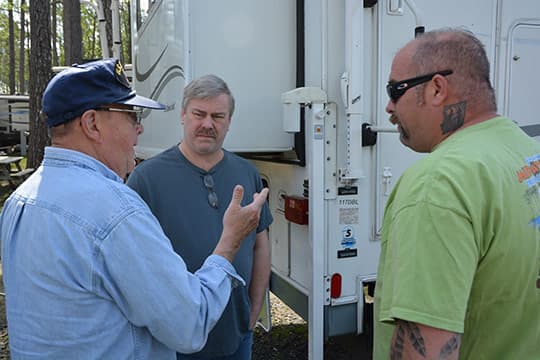 The entire process took about an hour, and that's with plenty of talking, presenting, and photography interruptions.  Of course Gary has been doing this kind of work for decades, so it's safe to say that your time will vary.
The Goode Report
Following the installation, we asked Carl and Kay Goode to evaluate the Happijac 4800-HD jacks.  The Goodes are almost full-time truck campers spending upwards of 200 days a year on the road.  That said, they don't remove their truck camper very often, so we had to wait until they had sufficient experience with the jacks before reporting their findings.
Here's the Carl Goode's full report:
Our previous jacks were Happijac model 4500.  The 4500 jacks came installed on the camper from the Okanagan factory.  We have a heavy camper, a 2008 Okanagan 117 DBL with two slides.  The jacks would lift the camper for unloading okay, but would then appear unsteady when fully extended.