Floor Plan Evaluation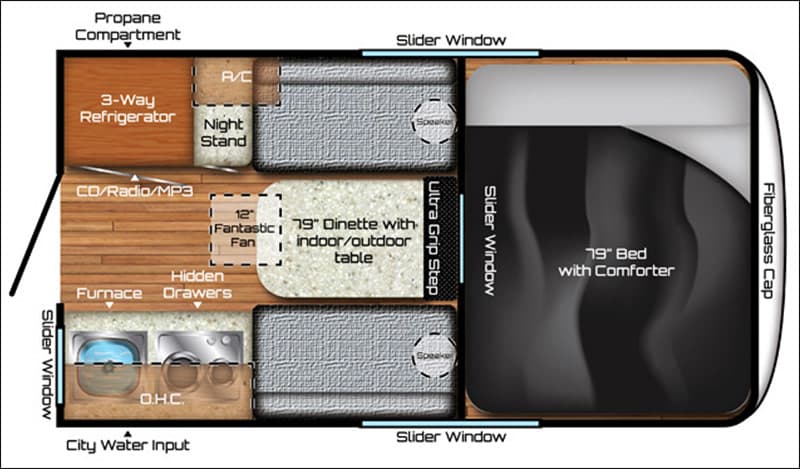 As with the Travel Lite 625 and the Travel Lite Rayzr Campers, once you step into the Travel Lite Air, everything is right there.  The direction you face determines what area you're in.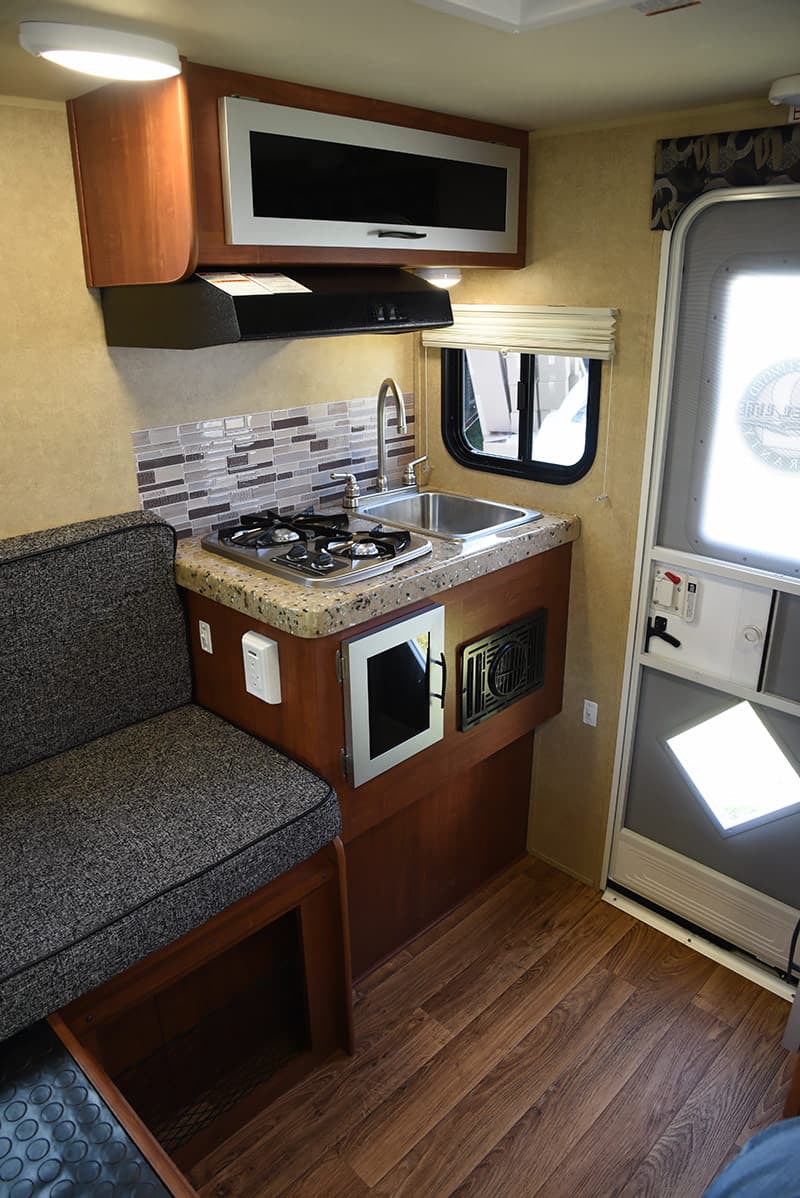 Turn to the passenger's side and you're in the kitchen.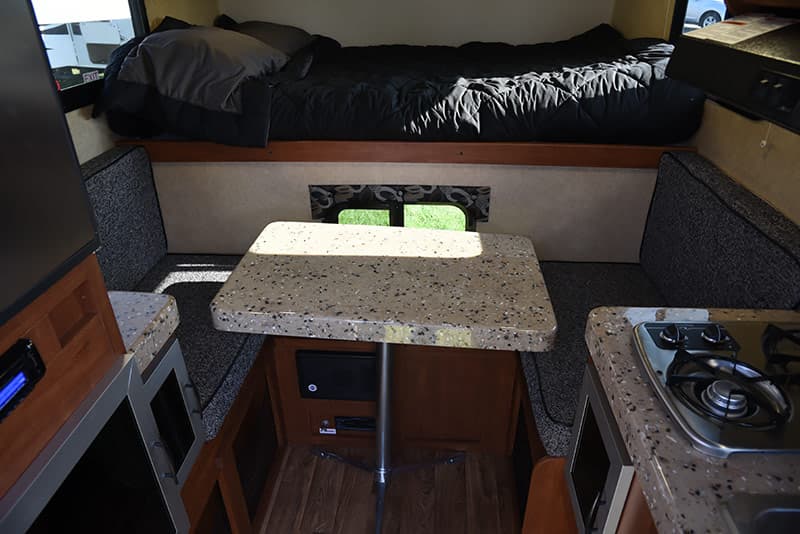 Face forward and you're at the dinette.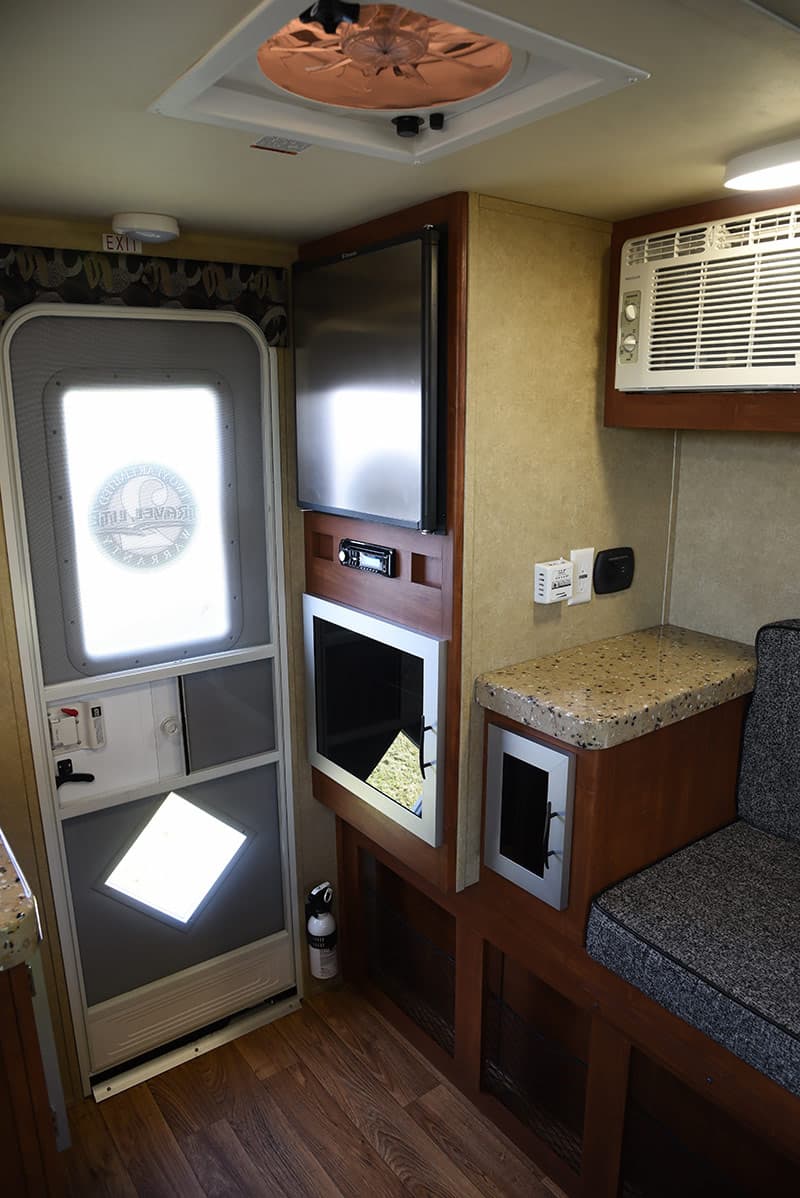 Turn to the driver's side and you're at the refrigerator, air conditioner, and side table.  From there you can sit in the full-booth dinette or move further forward into the east-west cabover bedroom.
That's the grand tour of the Air, but it's certainly not the real story.  Without a bathroom taking up precious floor space or overhead cabinetry consuming headroom mid-ship and forward, the Air actually feels quite open for a small camper.  Remove the removable table and there's even 5'9" of wide-open floor to look at.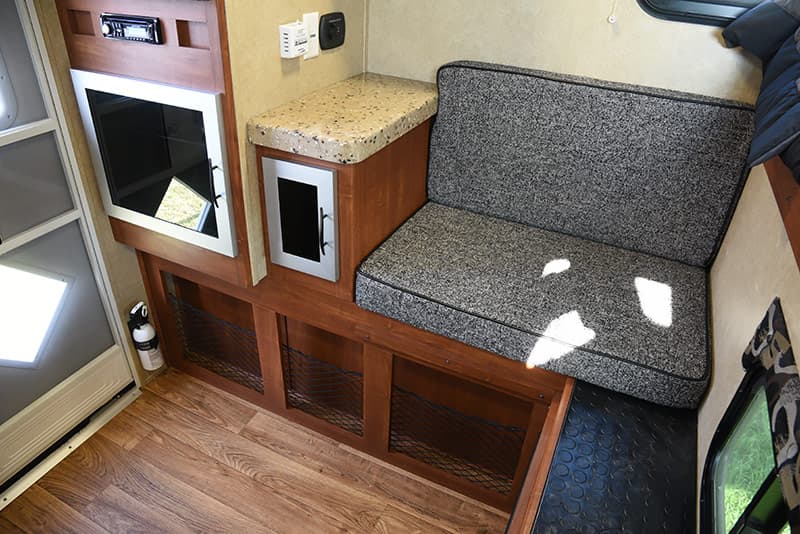 Naturally, a lot of truck camper designs would open up if you (a) removed the bathroom and (b) deleted all the overhead cabinetry from the forward two-thirds of the unit.
It's almost cheating, except when you remember the concept of the Air; simplicity, light weight, and maximum truck compatibility.  In a way, the Air's sense of openness is a direct result of these design priorities.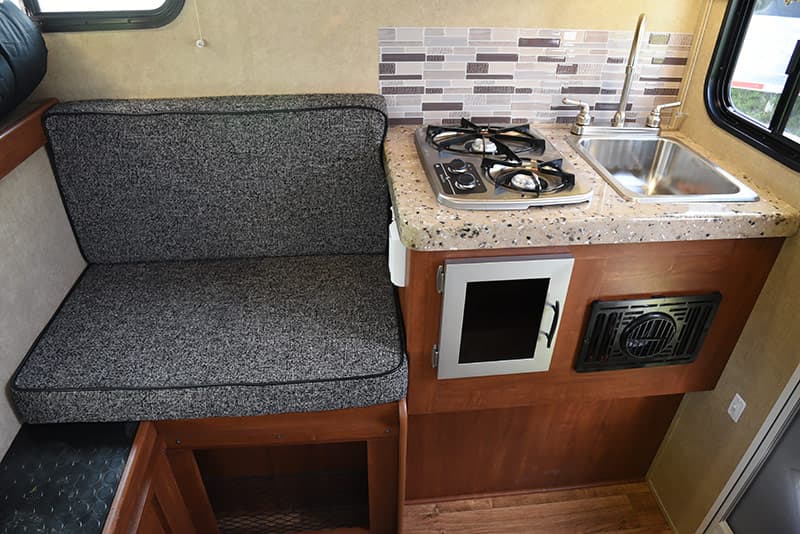 Let's back up, but not too much that we fall out the entry door.  Two steps back, and stop.  Now turn towards the passenger's side and voila, the kitchen!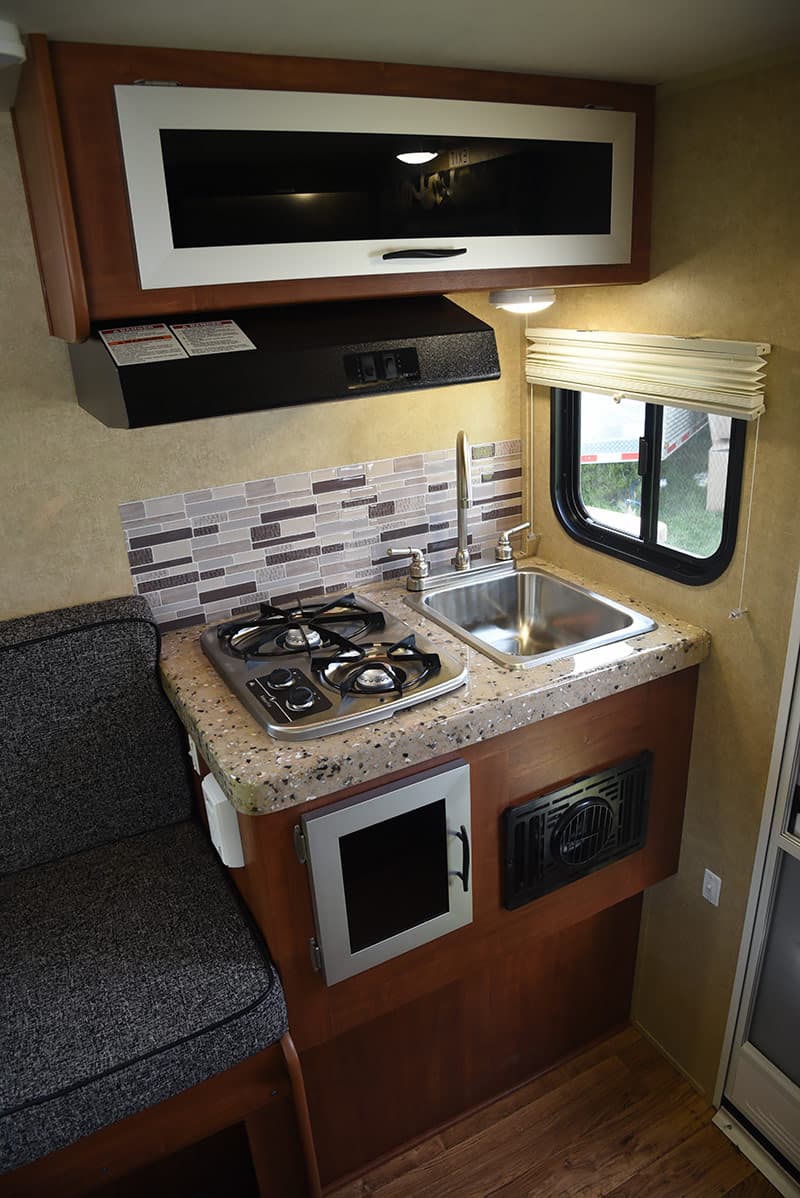 You have to admire how much function Travel Lite fit into a small space.  With a stainless steel two-burner Atwood propane cooktop, stainless steel sink with high rise faucet, Granicote fiberglass countertop, a faux tile backsplash, and a window, the kitchen attractively offers what you need to prepare simple hot beverages and meals, and clean up.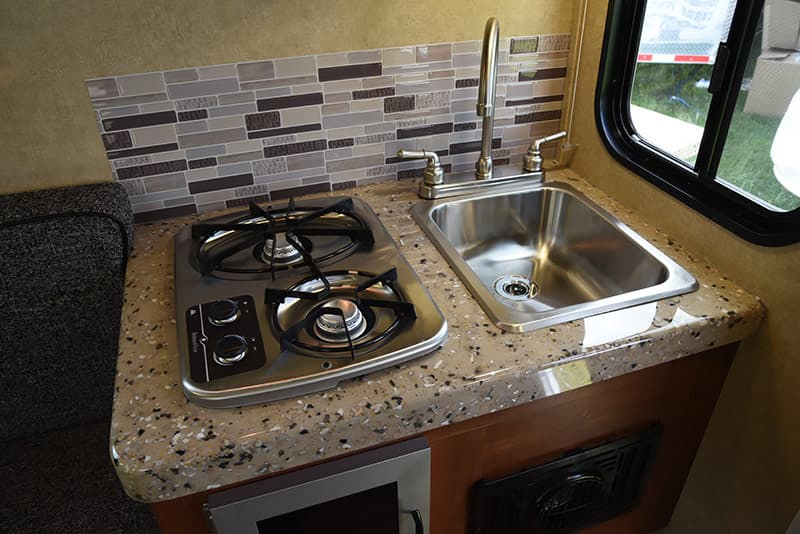 Space for meal preparation (aka counter space) is essentially non-existent, but that's what the removable table is for.  My hunch is most folks who will purchase the Air will use the cooktop for morning coffee and very simple one-pot meals.  Otherwise, they'll be grilling outside, eating at restaurants, or preparing meals that don't require cooking.