I can see couples turning the drawers into his and hers for socks, underwear, shirts, and pants.  The mid-size cabinet could then be used for toiletries and towels keeping most bathroom and dressing items right where you need them.  Right storage, right location!  If you've read any of my reviews, you know how that makes me happy.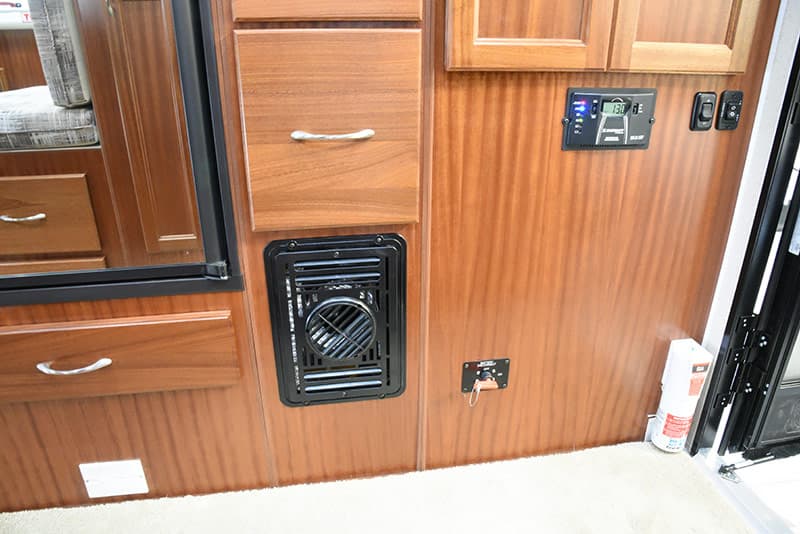 Under these storage options is where the Atwood furnace, battery disconnect, standard solar controller, light switch, and power awning rocker are located.  Having the battery disconnect within reach of the entry door is awesome.  Making items like the solar controller (and 95-watt panels), and 7-foot rear power awning standard is equally impressive.  That's what the Special Edition is all about.  With the exception of a built-in Onan Micro-Lite 2500LP generator and a few other niche options, everything is standard.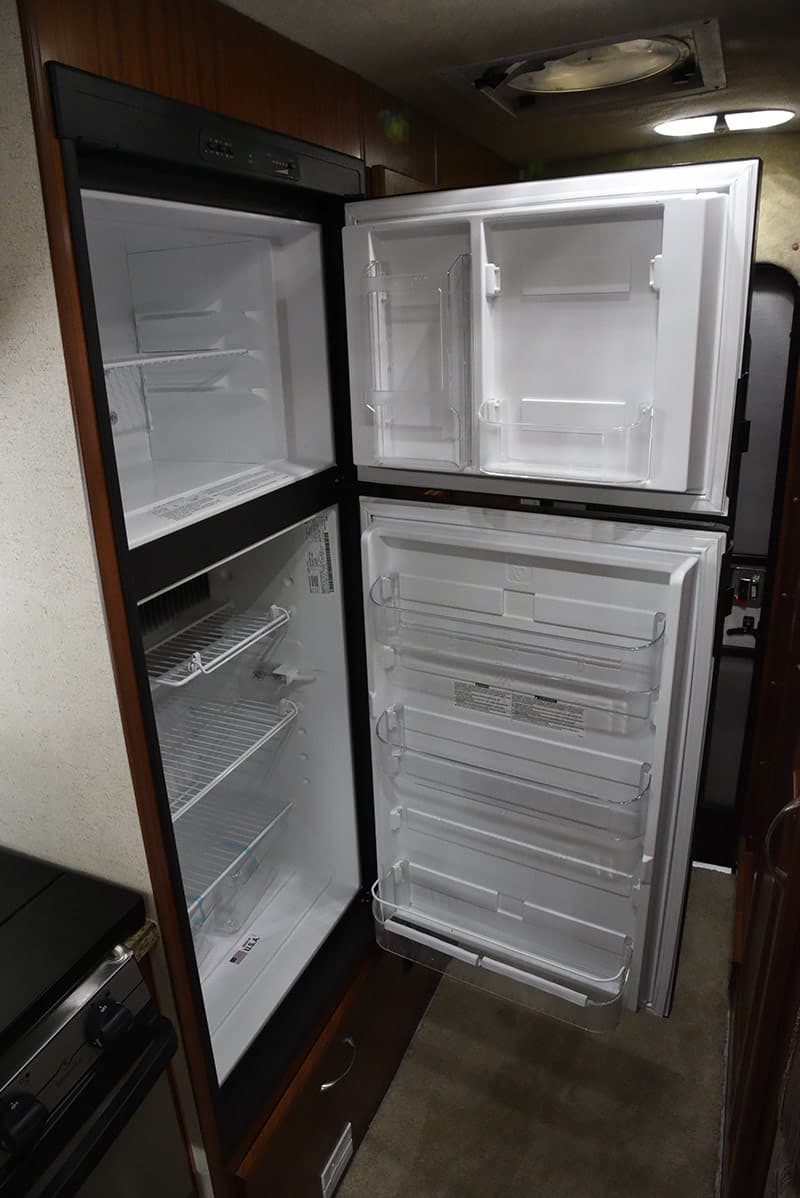 The 6.3 cubic-foot Dometic 3-way refrigerator and freezer is ample for a truck camper this size.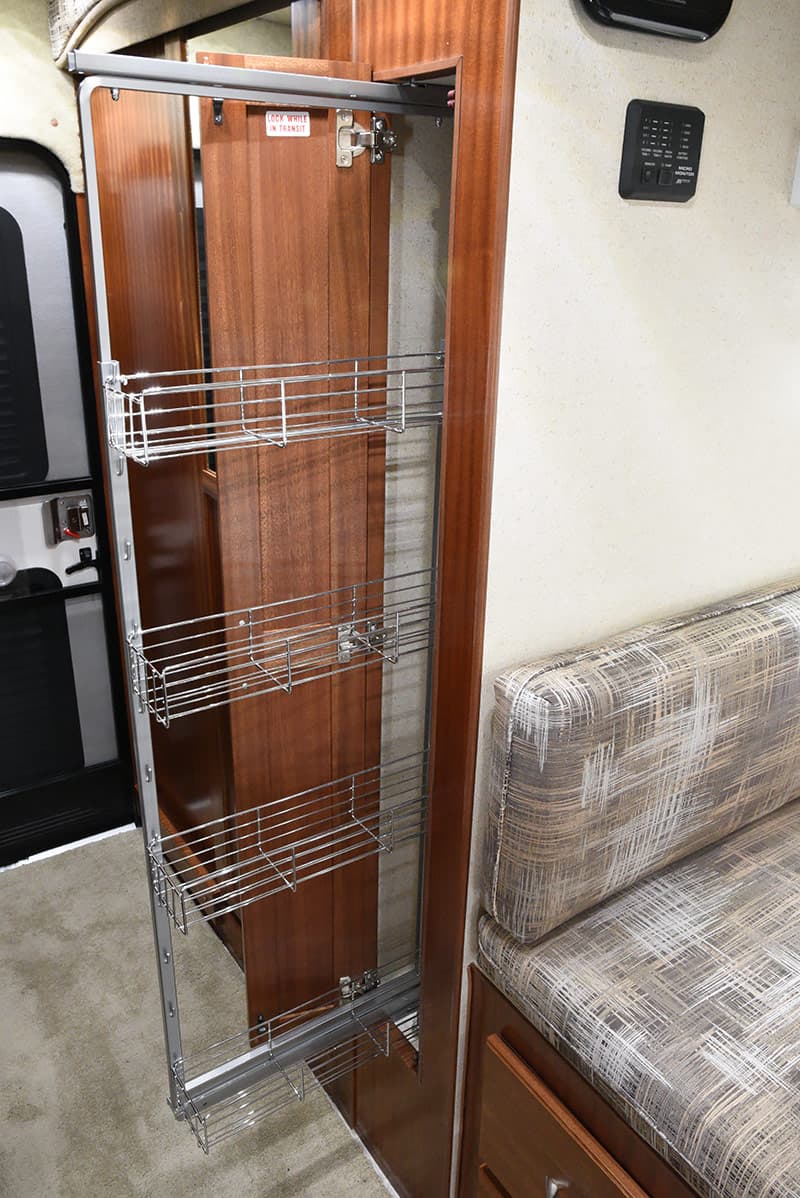 Immediately before the mid-ship driver's side dinette, Northern Lite has once again taken full advantage of the larger 10-2 EX molds and added a huge pull-out food pantry.  This is the kind of feature addition that will make owners of older Northern Lite 10-2 models start to twitch.  Before discovering this pantry, they were completely at peace with their truck camper.  Pantry pulled, words like "trade-in value" and "maybe it's time to sell my stuffed hamster collection" start to creep into the subconscious.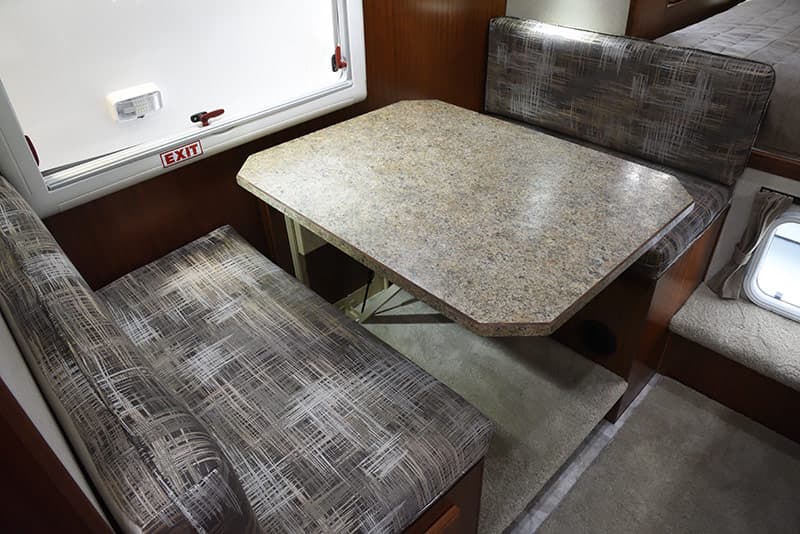 The full-booth face-to-face dinette in the 10-2 EX CD Special Edition has a lot of subtle details worthy of comment.  First, the now-increased seat depth is very comfortable, as are the seat cushions and table height.  Ergonomically, this dinette feels right.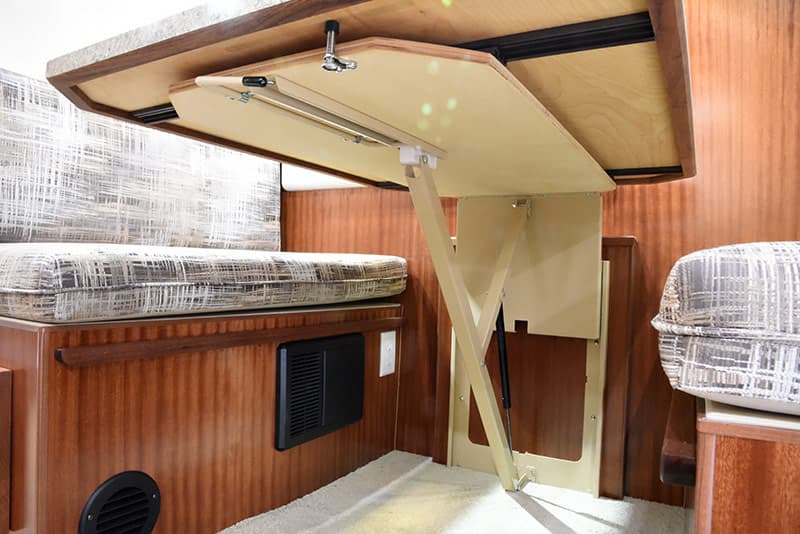 The dinette table utilizes the Dream Dinette mechanism to eliminate the need for a table leg.
The Dream Dinette mechanism also makes it easy to convert the dinette into a bed, and back again.  With only four dinette cushions, making the bed and reforming the dinette again could not be easier.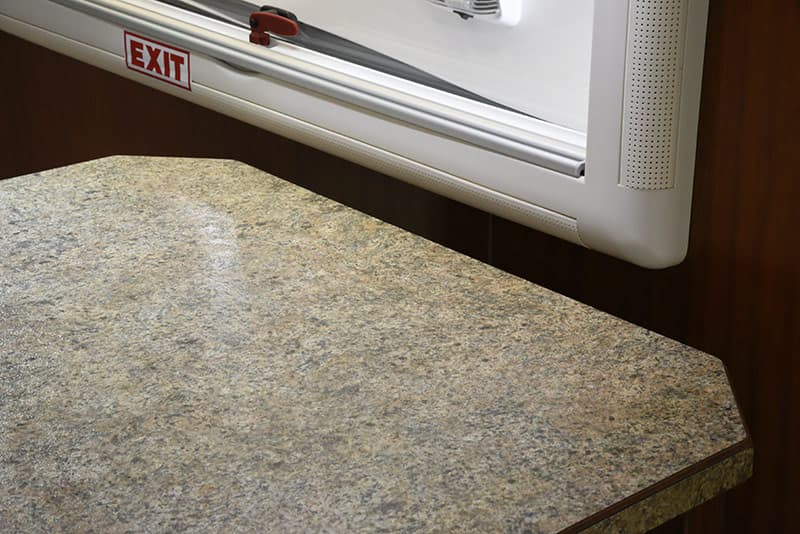 Unfortunately, the Dream Dinette hardware also forces the table top away from the camper side wall leaving about a 1.5-inch gap.  When pushed down to form the 6-foot 3-inch dinette bed platform, the Dream Dinette hardware requires this space to avoid contacting the table top.  Not everyone will mind this gap, especially when they understand why it's there.
There is one more trick up this dinette table's sleeve; it moves horizontally.  Under the inside-facing edge is a stopper that can be unscrewed to release the table top for adjustment, and tightened to keep the table top in the new position.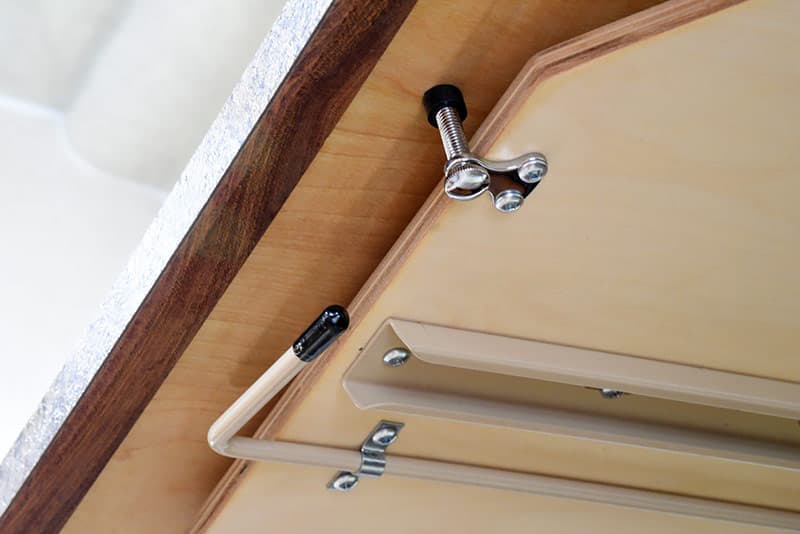 This adjustability allows the table to be tighter on one side than another, say if one spouse is skinny and the other is – well, not skinny.
The horizontally adjustable dinette table top has been a Northern Lite feature for many years.  Having talked to dozens of Northern Lite owners, it's been suggested that the dinette stopper needs to be more robust, and that the stopper-screw is not always easy to adjust by hand.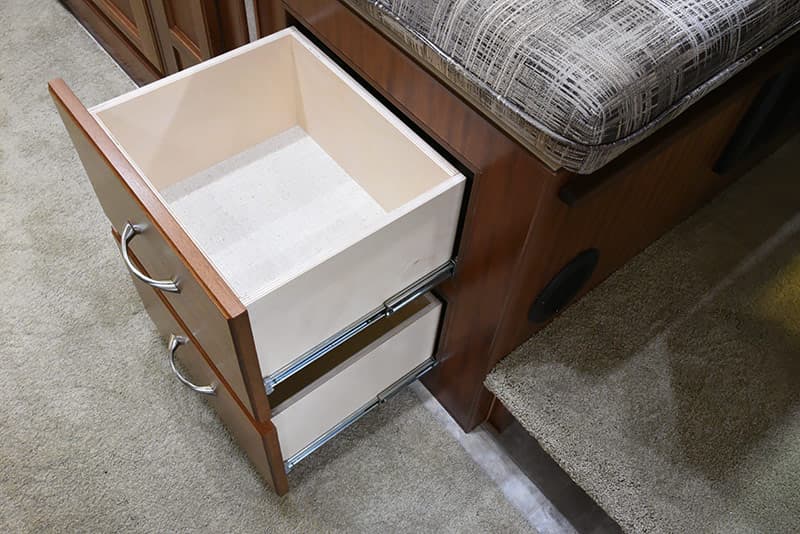 The forward-facing dinette seats have two pull-out drawers.  These drawers are not as deep as we often see in competing dinettes, but they are welcome storage opportunities.