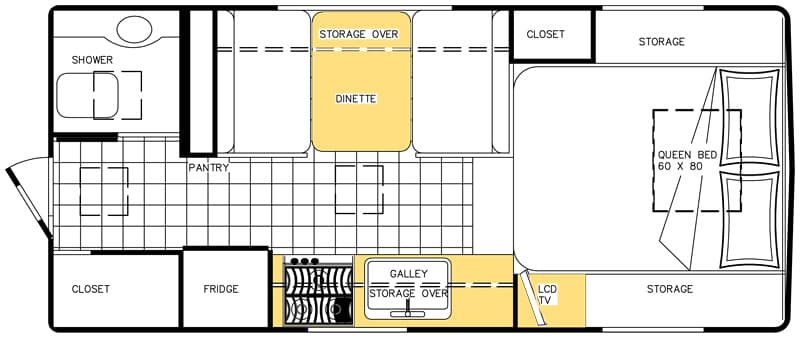 When Northern Lite first announced they would rebuild, we wondered if they were going to change the floor plans.  With nearly all of the old fiberglass molds destroyed, it was the best opportunity they might ever have to go back to the drawing board, and think big.
Well, they did think big, but not as we were suggesting.  For example, rather than design a completely new 10-2 CD Special Edition floor plan, they kept the proven and popular floor plan they already had, and focused on how to make it even better.  Keith and the Northern Lite management team followed the same train of thought when they designed the new Northern Lite factory; keep what was working well, but make it better.
Even with all of the updates and improvements to the 10-2 EX under review (and there's quite a list), we're not looking at huge changes.  If you showed non-camper folks the Northern Lite 10-2 CD (previous model) and then the 10-2 EX CD (new model) it's unlikely that they would be able to tell the two units apart.  With nearly the same exterior and interior appearance, as well as nearly identical floor plans, the two campers are very similar.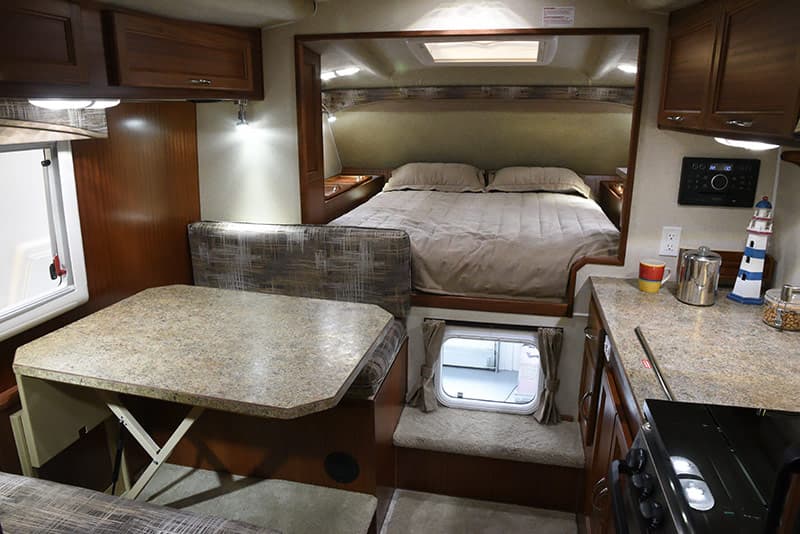 Stepping into the hard side, non-slide, wet bath, long bed truck camper, you're presented with an old school layout with decidedly luxury materials and a high-end finish.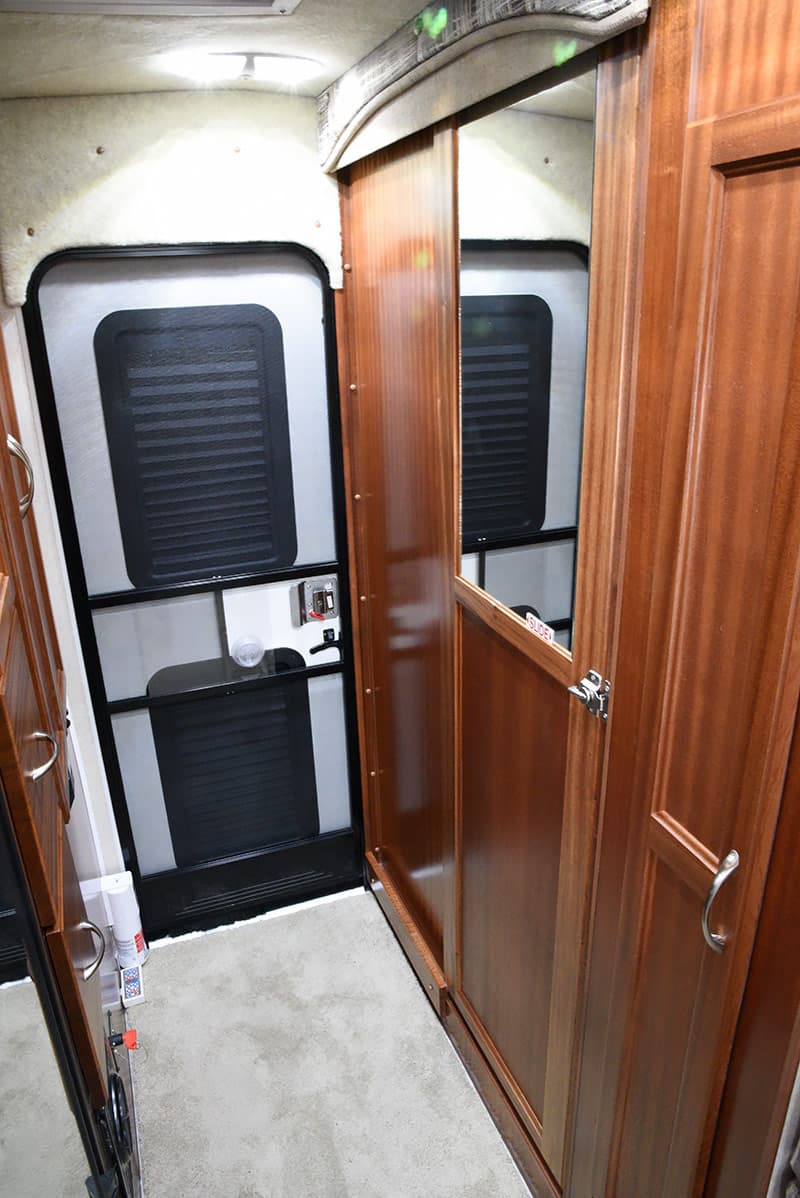 Once you stop ogling at the gorgeous Sapele wood Northern Lite's Special Edition series is renown for, note that the wet bath door slides open allowing immediate use at all times.  No slide to slide-out, no swinging bathroom door to hinder access.  As a non-slide truck camper fan, this is poetry.
Having worked a fair number of RV shows presenting Northern Lite truck campers, I can affirm that many excited potential customers stop cold at the wet bath.  These reactions had absolutely nothing to do with the quality or design of Northern Lite's wet bath, and everything to do with the aversion some folks have for wet baths.  This is why Northern Lite debuted the 10-2 RR dry bath model in 2011, and have already updated and improved it with the larger 10-2 EX molds.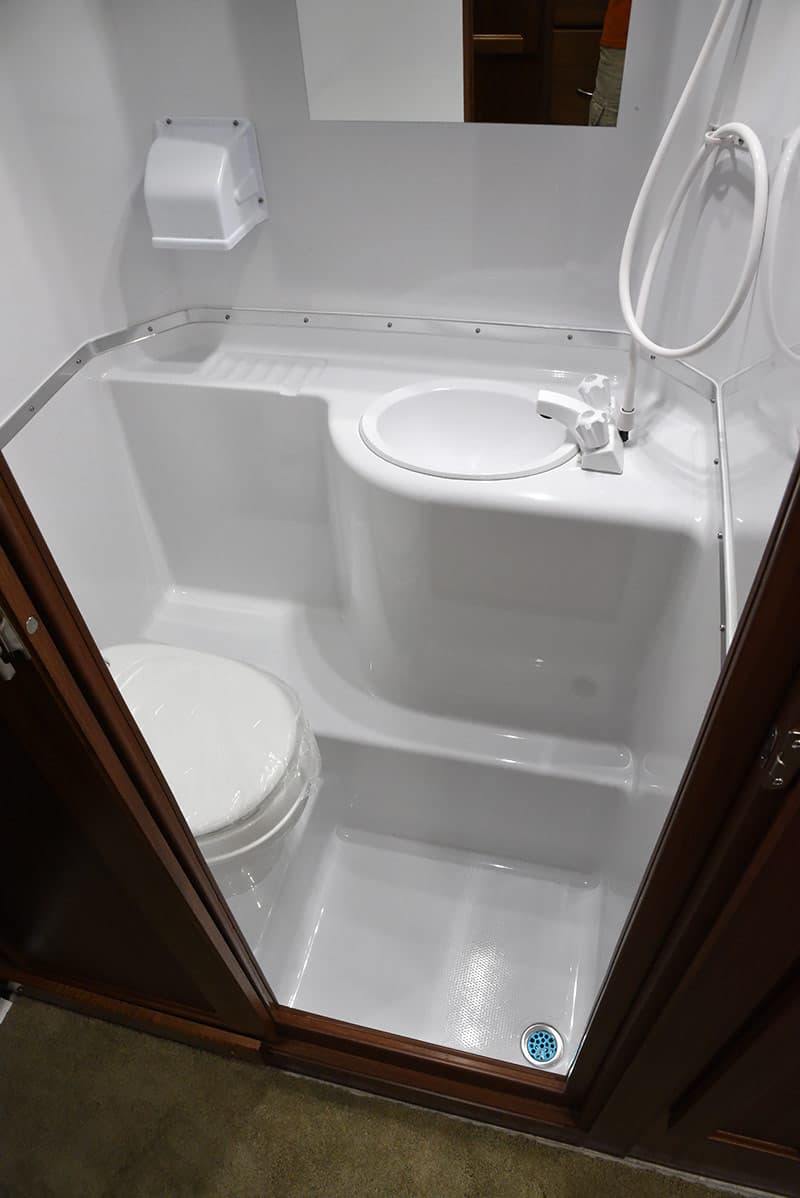 For folks who see wet baths as a smart compromise to gain precious interior living space and a larger shower area, wet baths are a welcome solution.  Freshly redesigned, the wet bath in the 10-2 EX CD Special Edition is the same size as the previous 10-2 CD wet bath, but features a better layout.
First and foremost, the sink has moved from the awkward dead center position the original 10-2 CD.  The 10-2 EX wet bath now mirrors the design in the Northern Lite 9-6 wet bath with the sink in the forward corner, a more natural position for day-to-day use.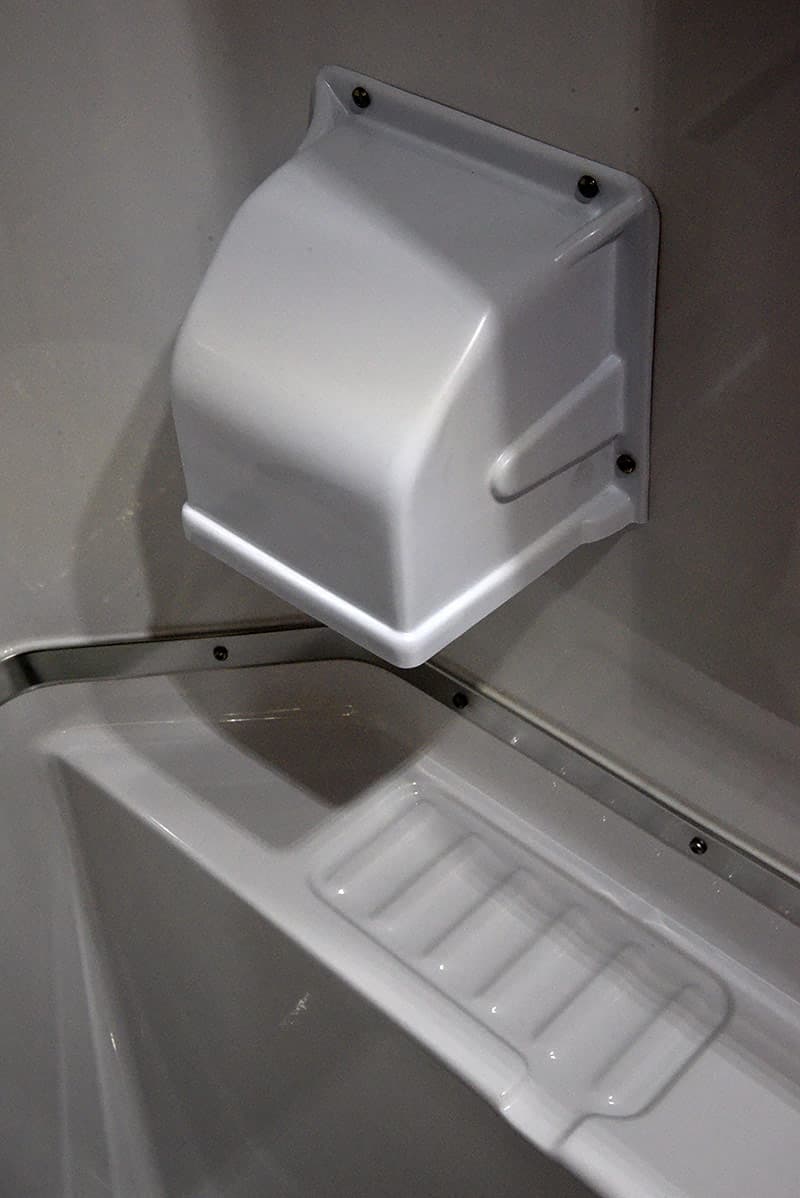 The 10-2 EX wet bath is very well appointed with a ceiling fan, LED-lighting, towel rack, mirrored vanity, shower, toilet paper holder, and flush toilet.  As wet baths go, this isn't the biggest wet bath the market, but it's an impressive showing.
As we studied the 10-2 EX wet bath, we did find ourselves wishing for more sink-level counter space.  This is a tough challenge for any wet bath, but folks like to bring their toiletries into a bathroom (hair brushes, tooth brushes, razors and shaving cream, etc.) and put them down while using them.  On balance, the counter space area around the sink will hold a few of these items, and there's always the option of putting things on the lower "shelf" under the sink.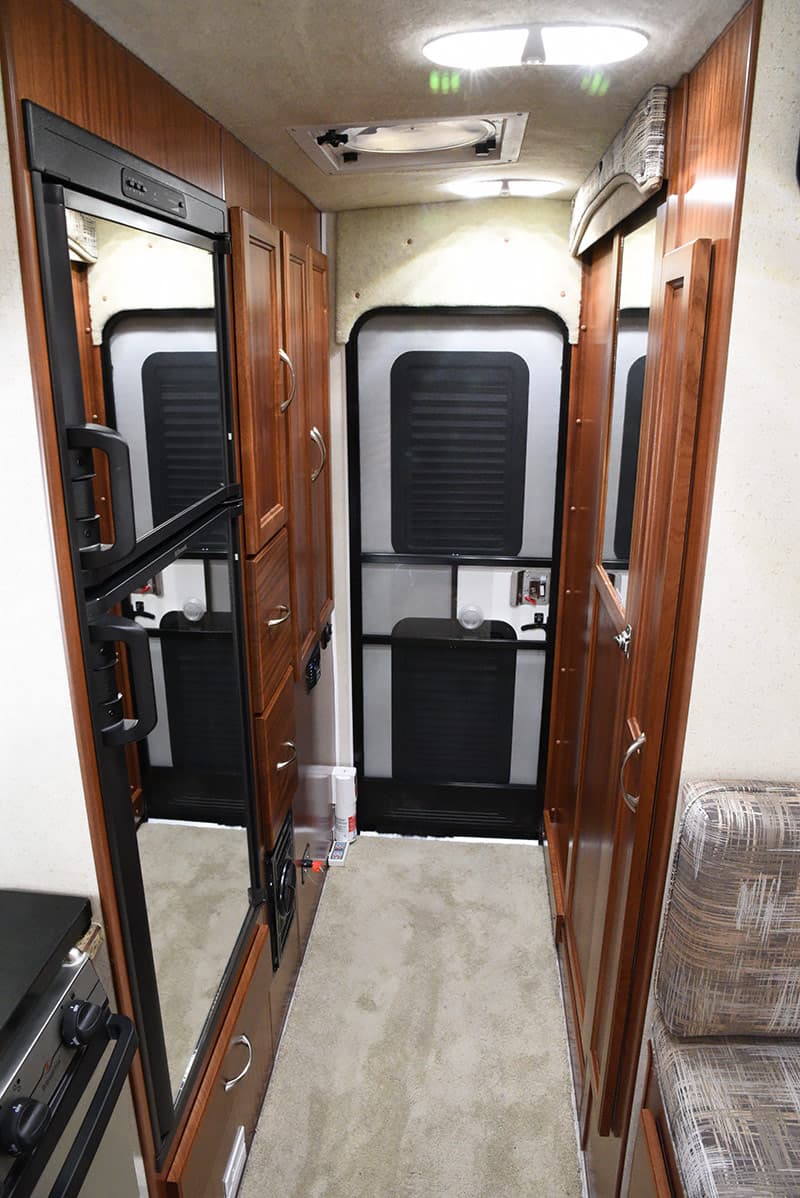 Another subtle but extremely important advantage of the new and longer 10-2 EX molds is how the mirrored refrigerator has moved forward.  This prevents the rude shock of opening the wet bath door after a shower and seeing yourself – in all of your glory – reflected directly back.  This is why you sometimes hear screams early in the morning from owners of Northern Lite 10-2 CD Special Editions.  Thankfully, this horror is avoided in the 10-2 EX CD Special Edition.
What you do find across from the wet bath door are two pull-out, steel roller-bearing drawers (there was one before), a new mid-size cabinet, and the same (but very welcome) double-door hanging closet from the previous 10-2.