Truck Camper Magazine takes focus on the 2016 Eagle Cap 995, a hard side, single-slide, dry bath truck camper.  Is this enduring Eagle Cap slide-out floor plan still a serious contender?

Around the mid-2000s, the truck camper industry started to concentrate on slide-outs.  Up to that point, several manufacturers had designed, manufactured, and sold slide-out models, but the majority of manufacturers had been on the sidelines watching to see how the whole "truck camper with a slide" would work out.  Would they sell consistently?  Would they hold up structurally?
While some of the first slide-out models did have structural challenges, the overall message from the marketplace was clear; slide-outs were the future of hard side truck camper design.  Retail sales repeatedly proved the point, and dealers and consumers clamored for more.
In the wake of this new reality, fresh and exciting slide-out models began to appear.  Dinette only slides became full wall slide-outs.  One slide led to two, then three.  Basements rose from the floor, to the wheel wells, to the truck rails.  The use of computer modeling allowed for increasingly intricate floor plans leading to nothing less than a renaissance in truck camper design.
Over the following decade, many of these early slide out designs came and went.  Today, only handful of the first and second generation slide-out floor plans remain, refined and improved through years of feedback and model year updates.  For lack of a better description, these are the slide-out classics.
Debuting in 2007, the Eagle Cap 995 is, by any account, a slide-out classic.  The full-wall dinette, refrigerator, and pantry slide-out, the expansive rear kitchen, the huge dry bath, and north-south cabover result in a truck camper layout that's sold well year, after year, after year.
Does the 995 still deserve consideration in an increasingly competitive marketplace?  It's time to stop playing the Eagle Cap 995 track record, and put this celebrated stalwart through a 2016 Truck Camper Magazine review.  To conduct our formal exam, we went to D&H RV Center in Apex, North Carolina.
Floor Plan Evaluation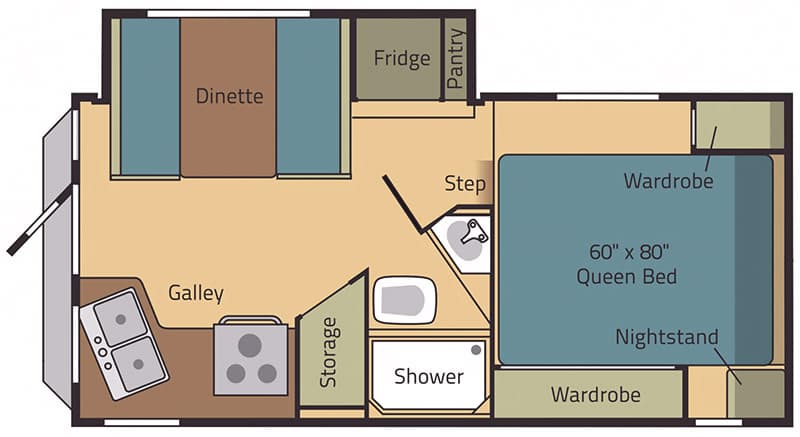 Not that long ago, folks would walk into a truck camper like the Eagle Cap 995 and freak out at all the floor space.
The integration of a full-wall slide-out in a truck camper turned what had been channels and hallways into wide-open rooms.  For many, this was impossible to refuse.  Their future truck campers would be slide-out models from that moment forward.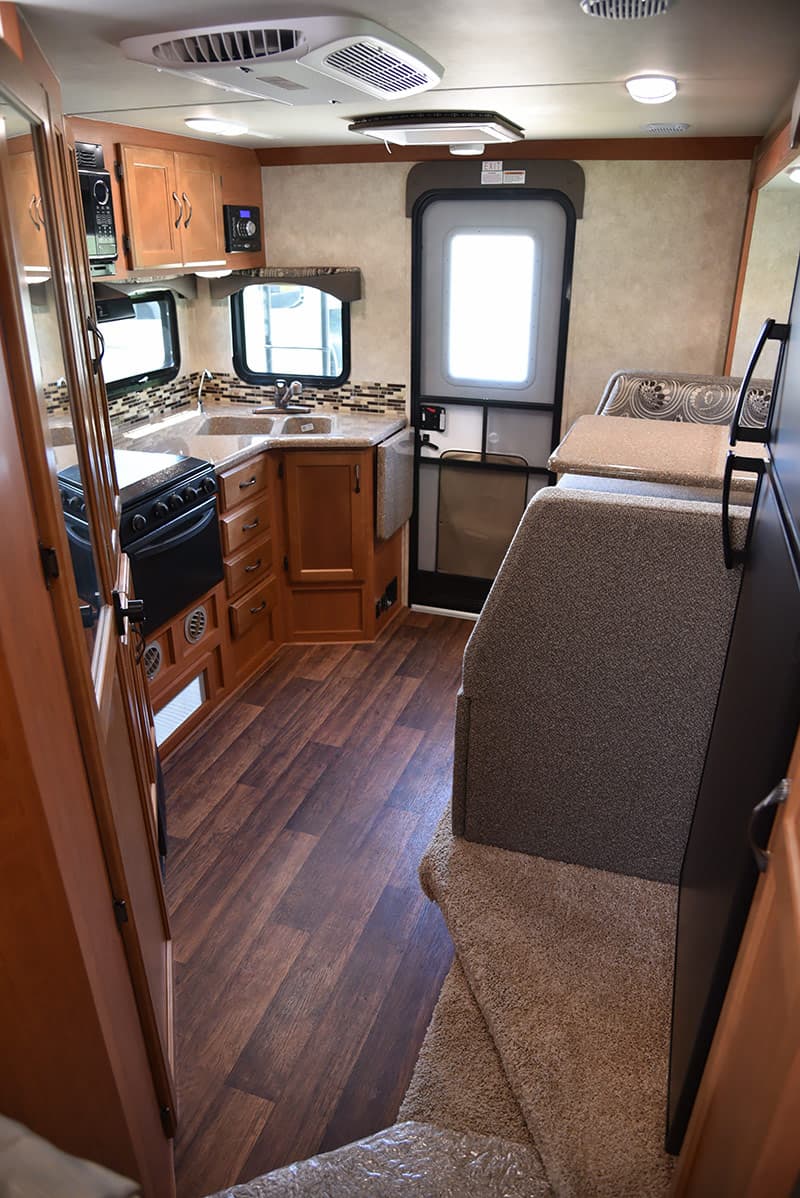 I remember the first time I walked into an Eagle Cap 995.  The first thing that struck me was the large kitchen and the angled wall with storage cabinetry and a huge dry bath.  Seven years later, that initial impression remains.  Together with the luxury materials and presentation Eagle Cap is known for, it's no wonder this camper continues to do well in the marketplace.
For the floor plan evaluation, let's start from the entry door and examine the passenger's side kitchen.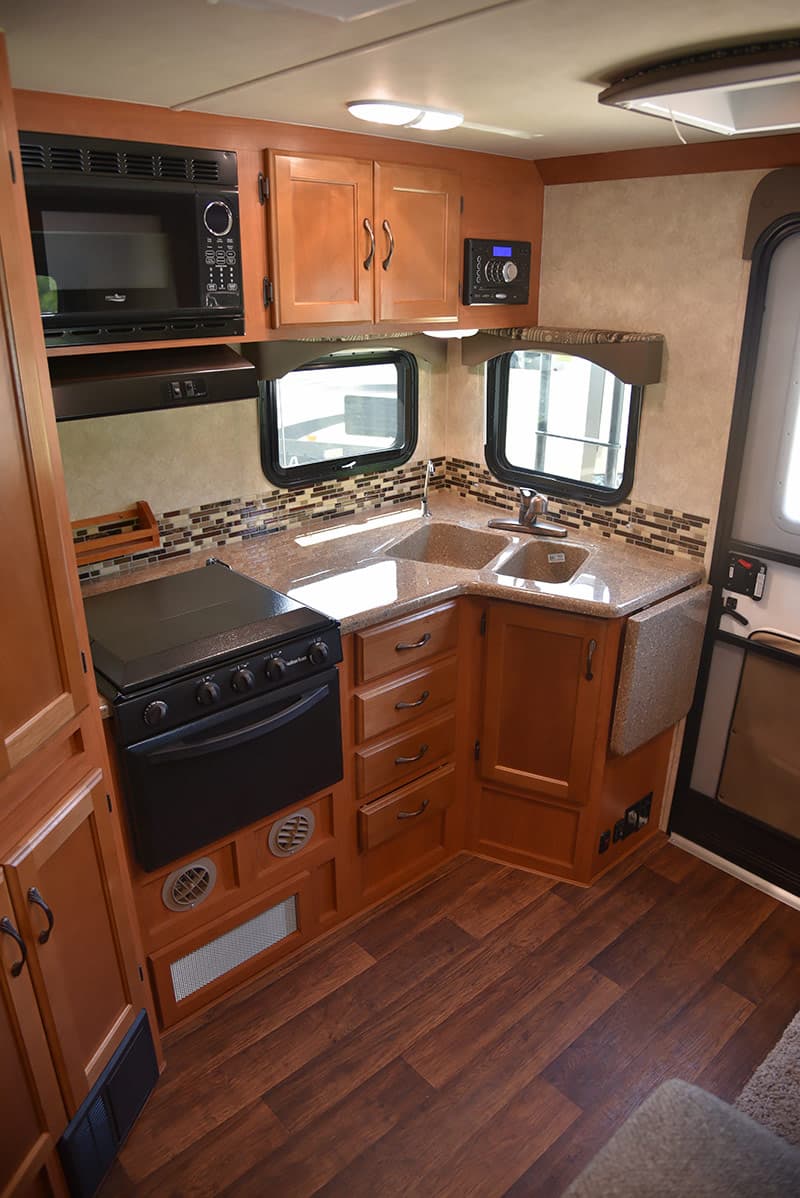 Now this is a serious truck camper kitchen; double basin sink, three burner gas range and oven, microwave, lots of storage, and two insulated windows.
Folks who enjoy meal preparation beyond sandwiches and one-pot meals should be very excited when they see the countertop layout, amenities, and storage on tap here.