Welcome to the second entry in September's Medium Mod Contest.  One Medium Mod will be published in every Email Alert in September.  At the end of the month, we'll hold a reader vote to determine September's winner.  Click here for information about the 2022 Mod Contest, including how to enter.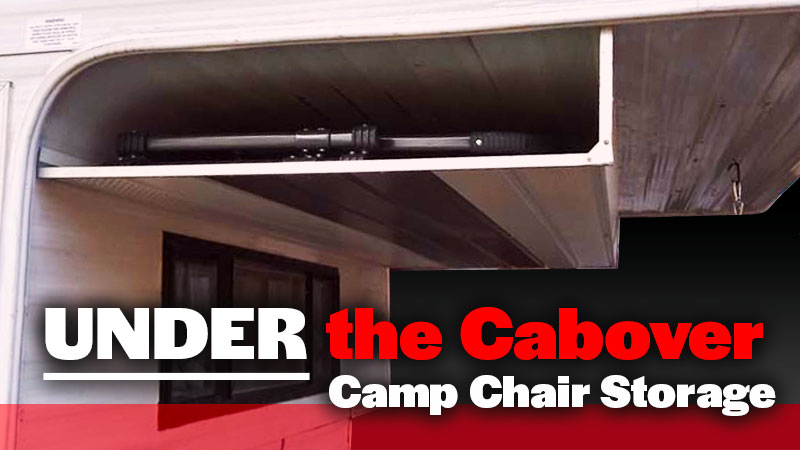 Mark Zeisberg, Elkton, Maryland
Under The Cabover Camp Chair Storage
1994 GMC K2500
1997 Shadow Cruiser
Chairs at a campsite are a necessity for us. Storage of the chairs is a bulky inconvenience. A solution was badly needed.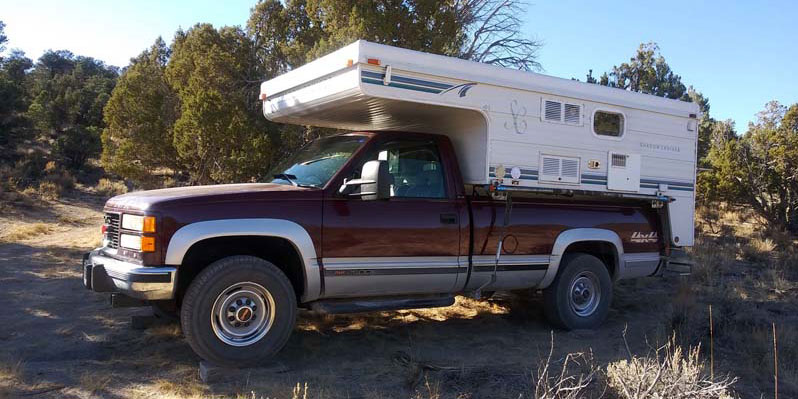 Above: Note the cab gap; before the modification
We added about 2-inches to the floor frame and insulation to provide clearance for the grey water tank over our truck bumper. This gave us 3-inches of access between the bed rail and the camper to the wheel well portion of the truck bed. That's where we store outdoor items like a fishing rod and the stinky slinky. Sadly, the gap would not fit our vertically collapsed, cloth tube bagged outdoor chairs.
The 6-inches between the truck cab roof and truck camper cantilever bed was a semi-dry space screaming to be utilized. Several poor attempts with bungee cords ignited the old adage, "Why do it right when you can do it twice?".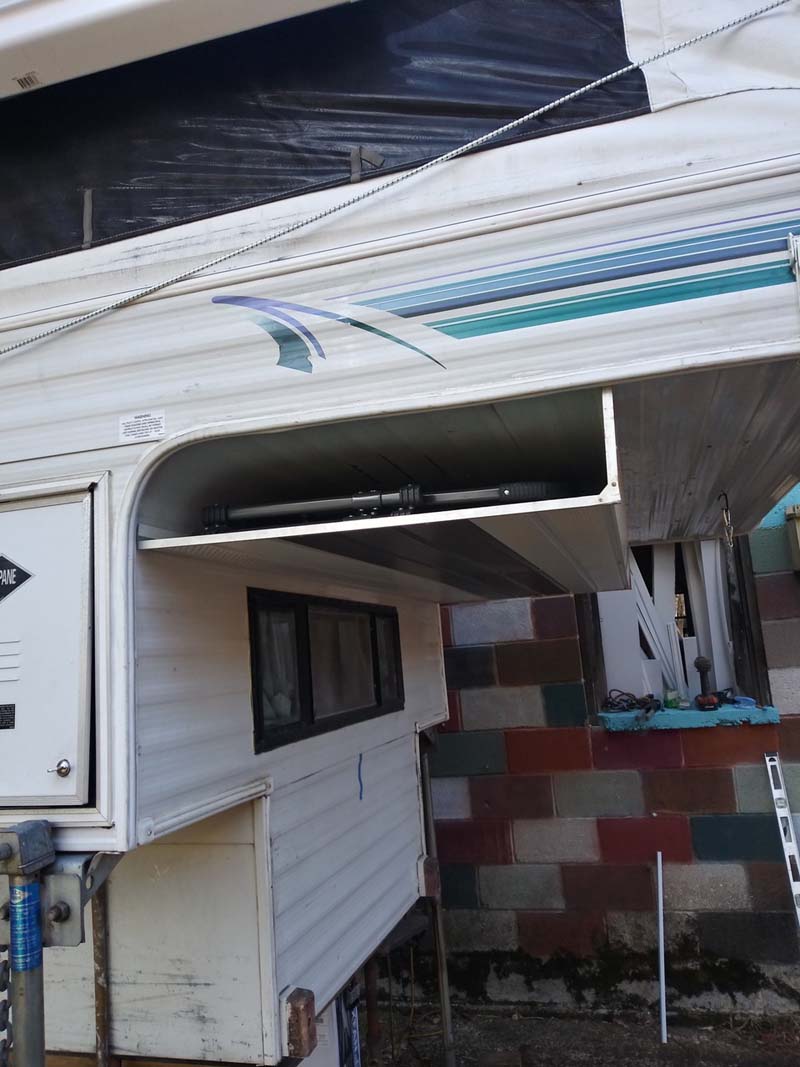 Now we have dry, ventilated storage shed for our folding chairs; a hydraulic, outdoor, rocking chair and a chair with an integrated side table.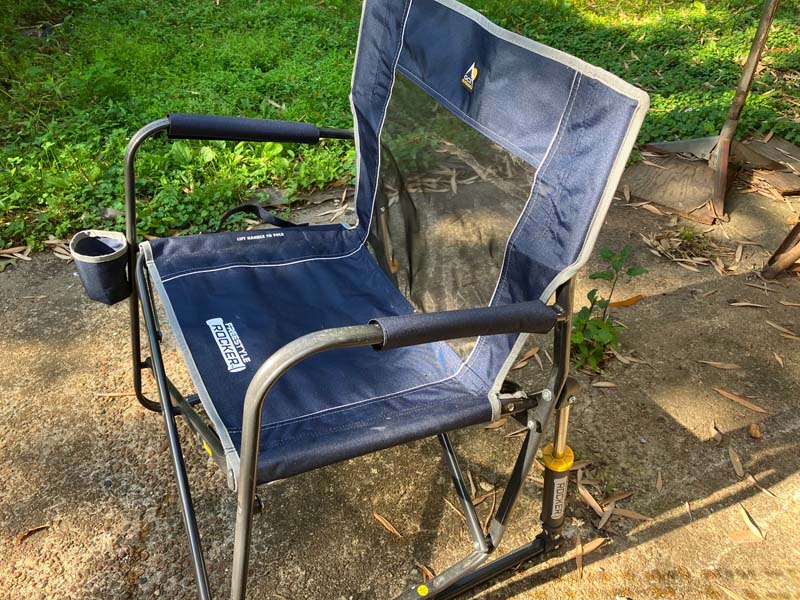 Utilizing excess aluminum soffit, stainless screws, and miscellaneous hardware from stock, we also purchased aluminum channel and fancy knob nuts for about $30.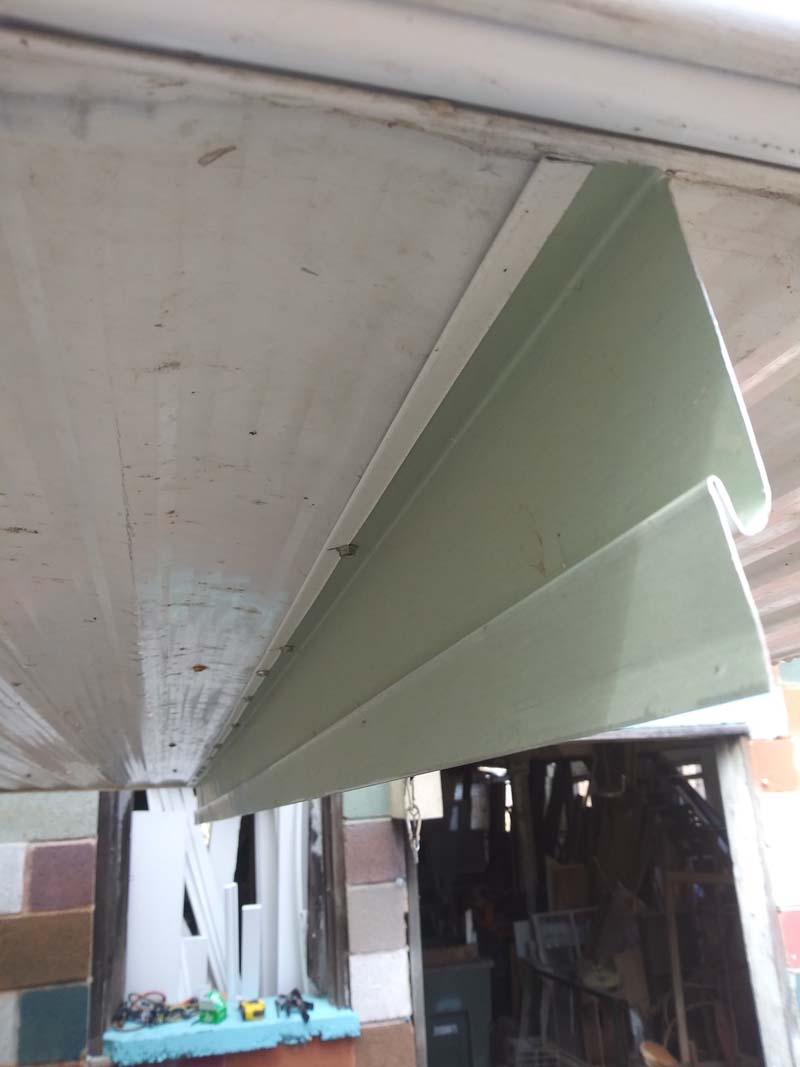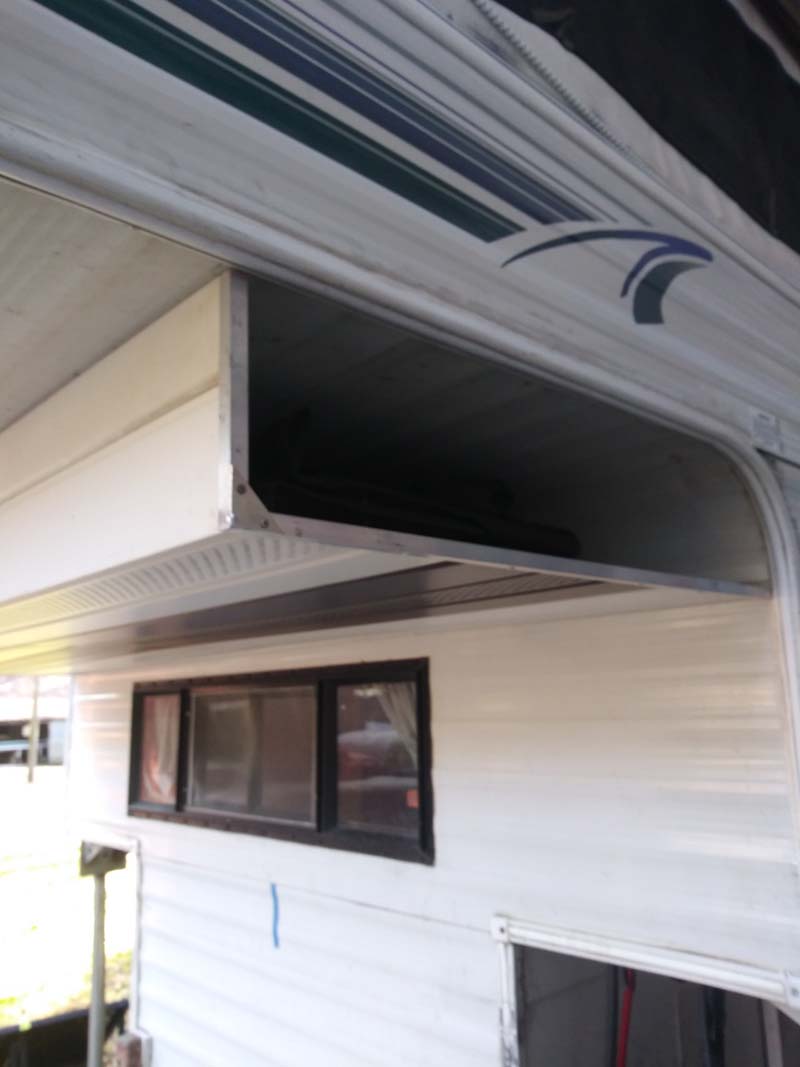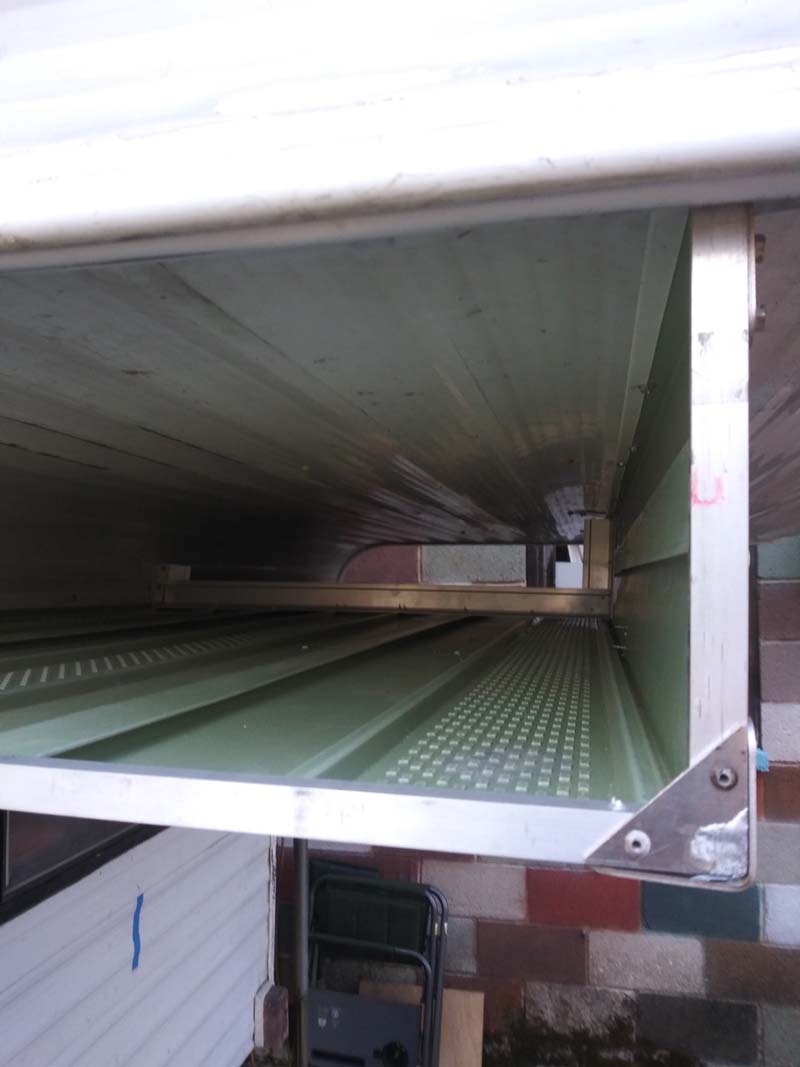 With a brake, I was able to make some clean bends. The pop-rivet tool proved its value. A piece of thin, medium-density foam (think tool box liner) keeps sliding to a minimum.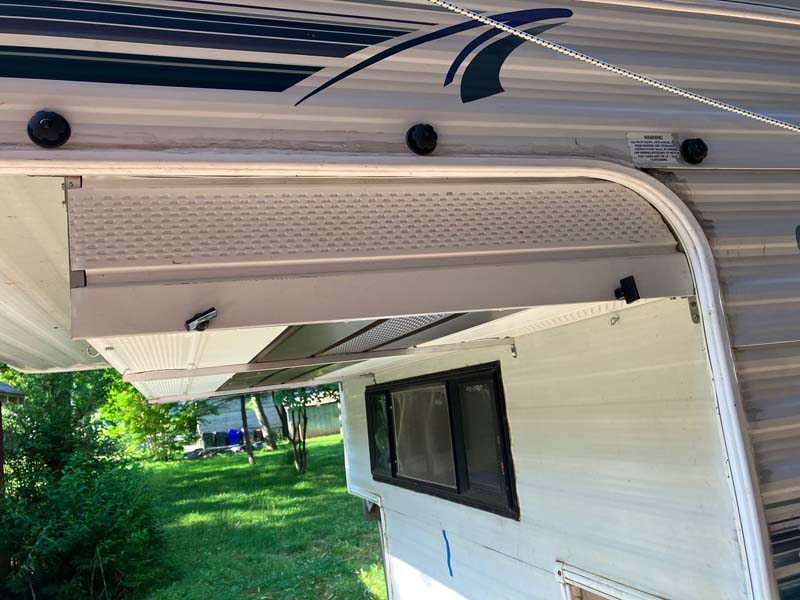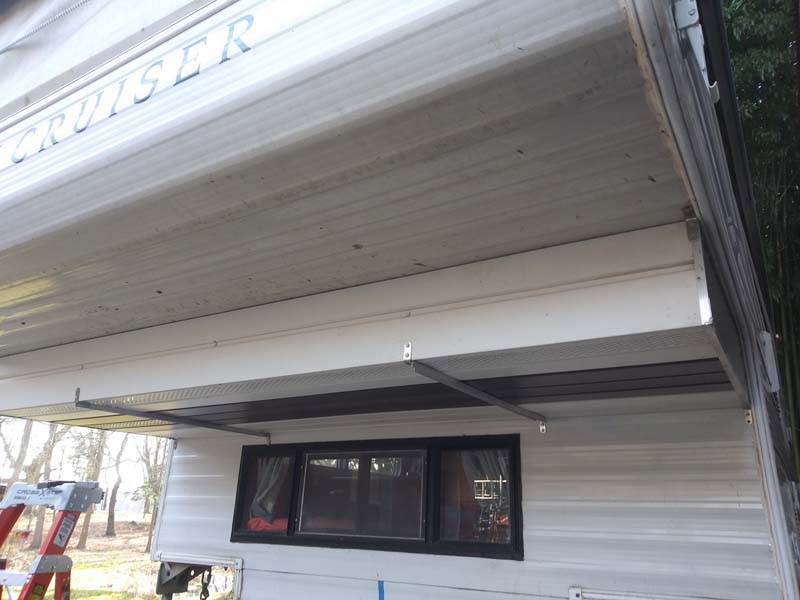 It took me 6 hours to complete this modification and cost me $40.  In my opinion, the skill level of this modification is medium.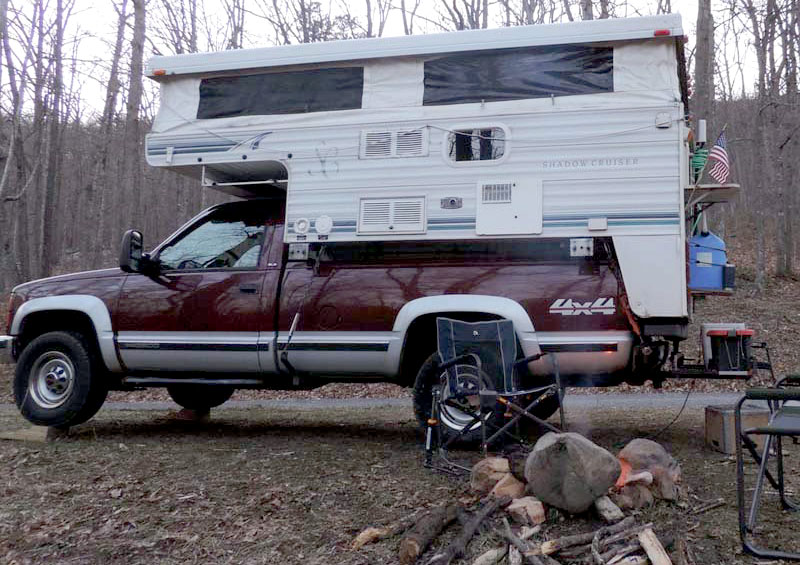 Above: The mod completed; note the storage area for the chairs under the overcab
Disclaimer: The modifications above are submitted by Truck Camper Magazine readers. It is your responsibility to make sure that any do-it-yourself modification project you undertake is safe, effective, and legal for your situation.
Enter Your Mods Now!
If you'd like to enter a modification you've done on your truck camper, click here. You can enter as many mods as you want, at any time.  Good luck mod makers!