Welcome to the third entry in August's Medium Mod Contest.  One Medium Mod will be published in every Email Alert in August.  At the end of the month, we'll hold a reader vote to determine August's winner.  Click here for information about the 2022 Mod Contest, including how to enter.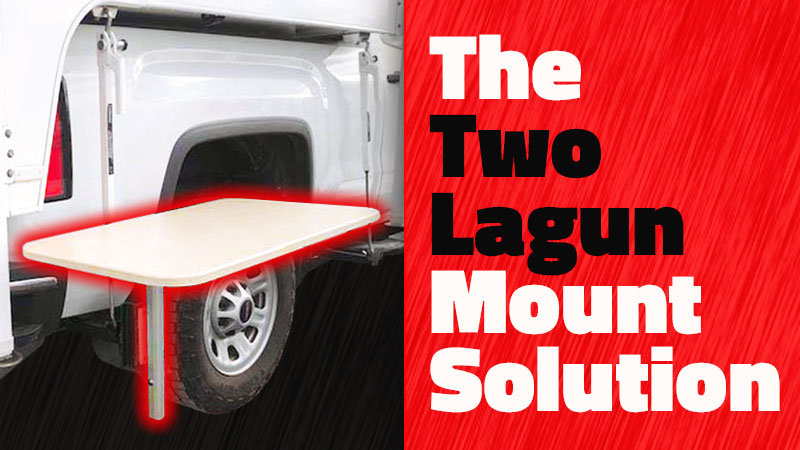 Jim Davis, Sweet Valley, Pennsylvania
The Two Lagun Mount Solution
2019 GMC Sierra
2019 Northstar Liberty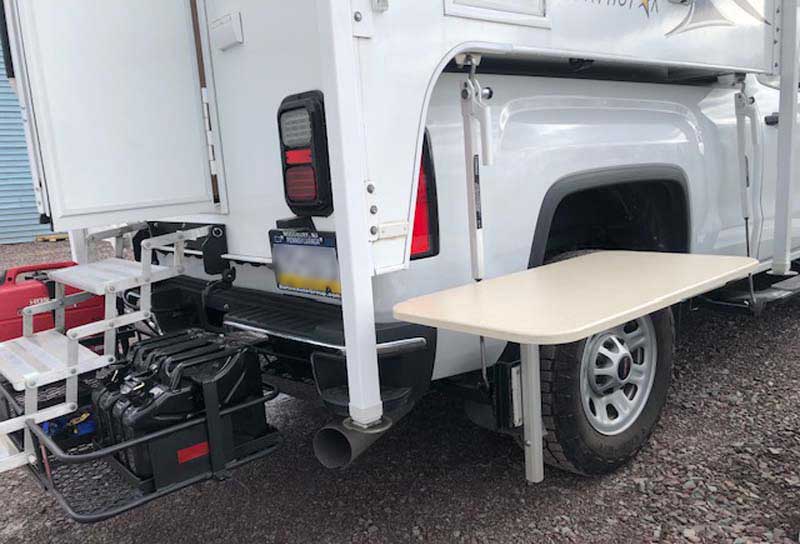 I wanted to make the existing Northstar Lagun table usable on the outside of my camper. My solution was to purchase another mounting bracket from the Lagun USA website and install it on the exterior of my camper.
To put it together, I welded a stock Lagun mounting bracket to my rear passenger's side Torklift tie-down bracket using steel that I had on hand. The pictures show how it attaches together.
When it's not in use, I do not leave the table leg outside. I move the table and leg back into the camper. The table outside operates with the swivel function just like on the inside.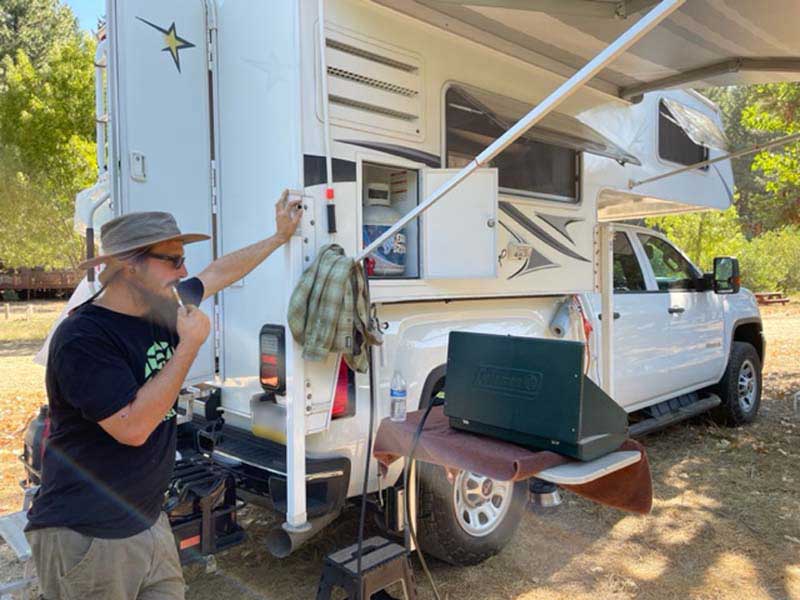 This mod has been excellent. In the picture above, you can see how easy it is to use the window of the camper to pass food items. And it's all under the awning!
It took me three hours to complete this modification and cost me $75, plus the cost of the mounting bracket.  At the time, it was about $50. In my opinion, the skill level of this modification is medium.
Disclaimer: The modifications above are submitted by Truck Camper Magazine readers. It is your responsibility to make sure that any do-it-yourself modification project you undertake is safe, effective, and legal for your situation.
Enter Your Mods Now!
If you'd like to enter a modification you've done on your truck camper, click here. You can enter as many mods as you want, at any time.  Good luck mod makers!