Welcome to the third entry in March's Medium Mod Contest.  One Medium Mod will be published in every Email Alert in March.  At the end of the month, we'll hold a reader vote to determine March's winner.  Click here for information about the 2023 Mod Contest, including how to enter.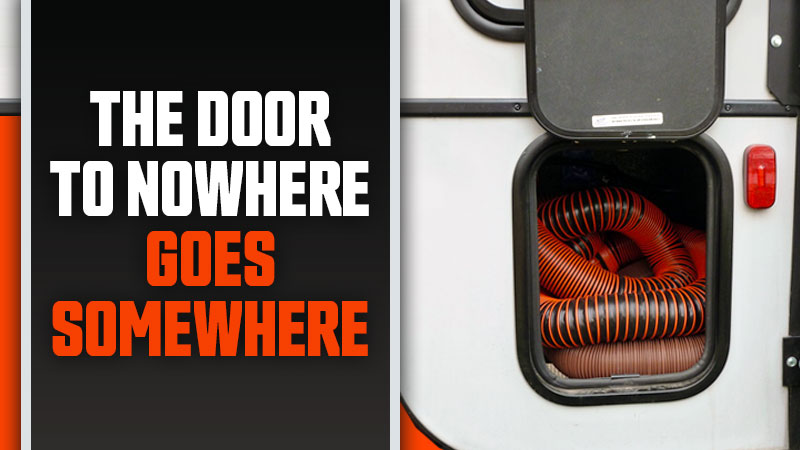 Jeff Anderson, Mora, Minnesota
The Door to Nowhere Goes Somewhere
2019 RAM 3500
2022 Palomino HS-2910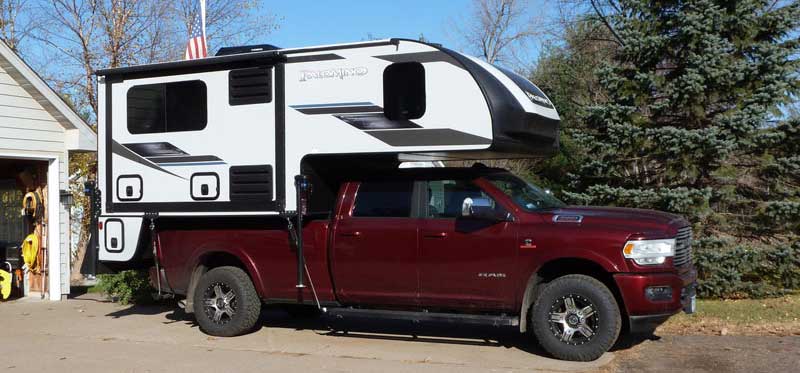 I was looking for a place to stuff a 15-foot poop tube. It does not fit well in the bumper storage area of our Palomino HS-2910.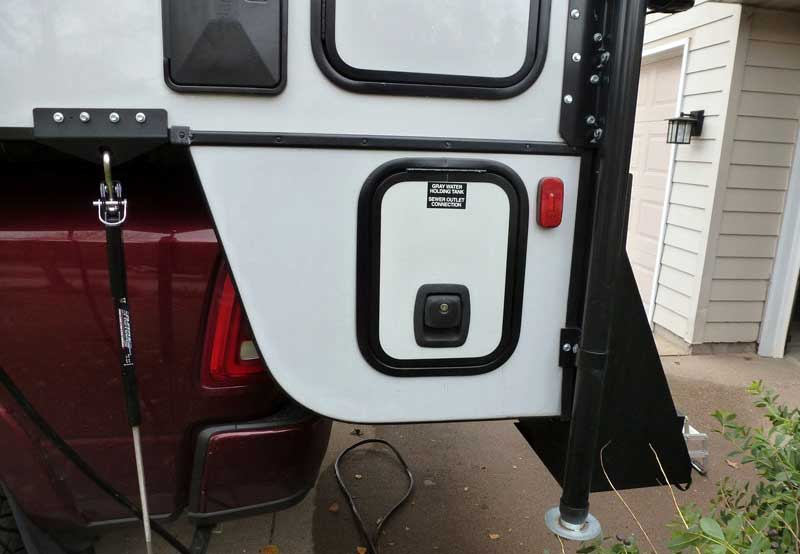 The area just above the drain, behind the "door to nowhere" (as Gordon referred to it in his April 26, 2022 review of the Palomino HS-2910) seemed like a logical place to put it. It's close to where it will be used and there's plenty of room for the tube and accessories.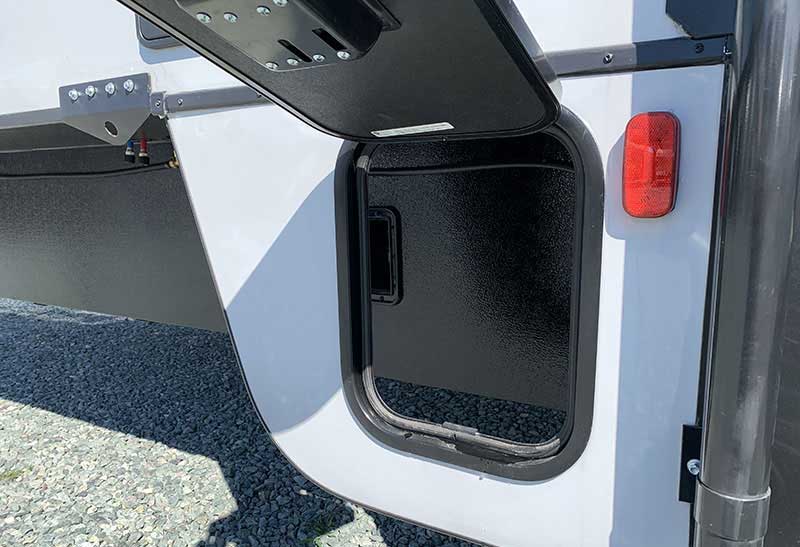 I picked up some 23-gauge 1/4-inch spaced coated wire hardware cloth and some 3/4-inch self-tapping sheet metal screws. I cut and bent a cardboard template to fit in the area, adjusted it as needed, and used it to cut out the wire mesh.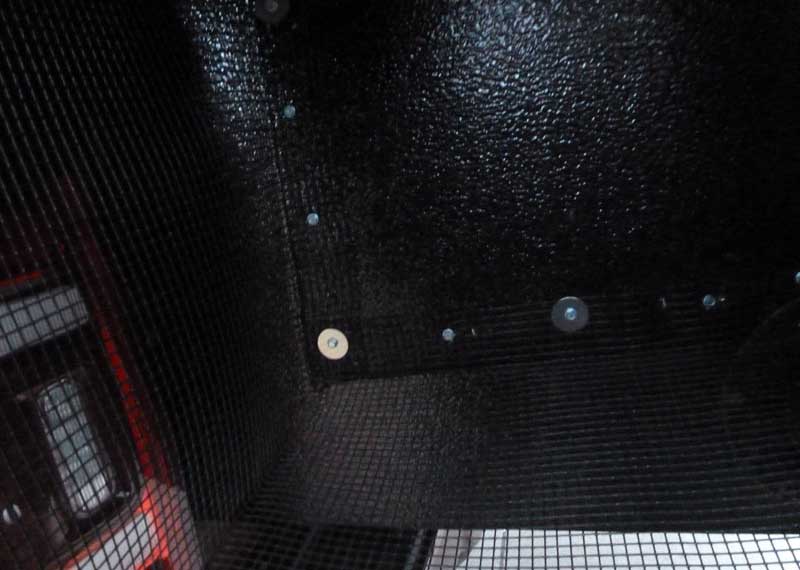 Keep the mesh in one piece so you don't have to wire up the seam between the side and bottom. I only needed a bottom and left side. I added about an inch all around for bending over to make flanges to screw through. It sits above the drain with plenty of room to hook up to the camper.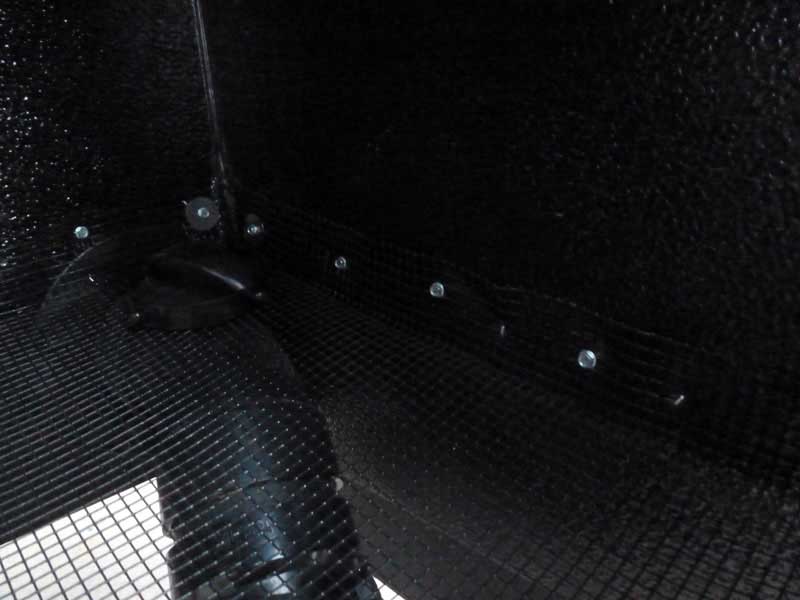 The poop tube with all of the accessories (gloves, caps, etc.) fit very well in the cage. It is lightweight at about half a pound. Any liquids drain out easily and it is well vented. The vent for the propane tank is inside the mesh but is also well-vented.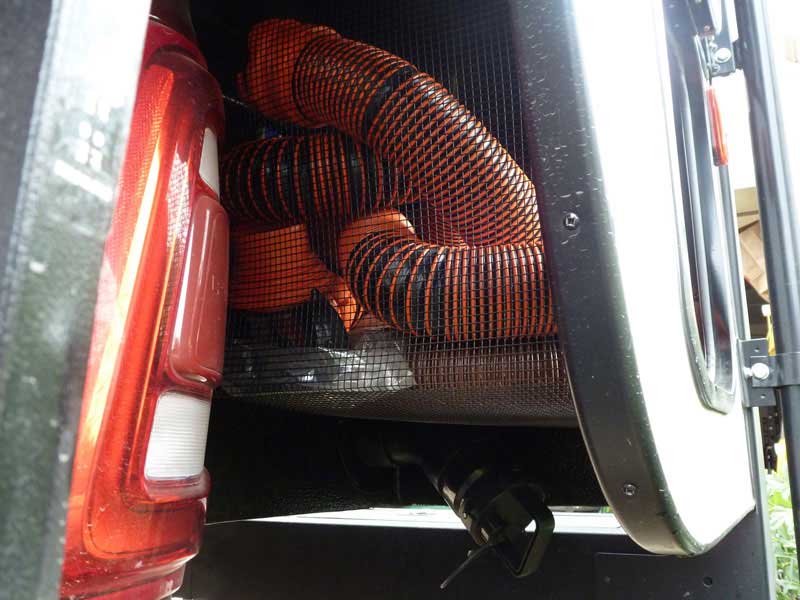 The only tools needed were a tape measure, a 2″-3″ rule for bending, and wire snips or tin snips. If you use a power driver, it makes the screws go in easier, but it can be done by hand if needed.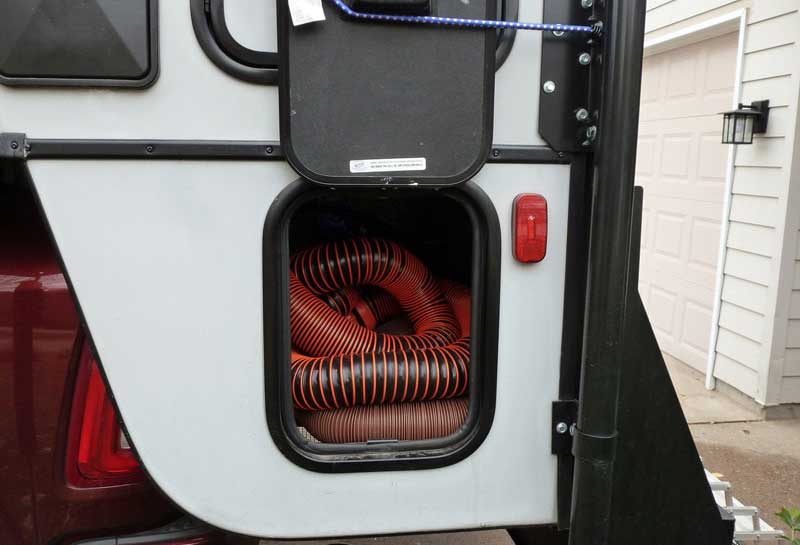 Materials were 1/4-inch 3-foot by 5-foot 23-gauge charcoal hardware cloth at $12.45 and #12x 3/4-inch zinc hex head self-drilling screws at $9.78. All materials were bought at Menards, but can be found at just about any local hardware store.
Well, I don't work slow, but I don't work fast. Most say I work kind of half-fast. It took me about 1.5 hours to complete this modification and it cost me $22.23, plus time and three to four cups of coffee. There are plenty of materials left over if someone wants them.  In my opinion, the skill level of this modification is easy.
Disclaimer: The modifications above are submitted by Truck Camper Magazine readers. It is your responsibility to make sure that any do-it-yourself modification project you undertake is safe, effective, and legal for your situation.
Enter Your Mods Now!
If you'd like to enter a modification you've done on your truck camper, click here. You can enter as many mods as you want, at any time.  Good luck mod makers!