Welcome to the second entry in March's Medium Mod Contest.  One Medium Mod will be published in every Email Alert in March.  At the end of the month we'll hold a reader vote to determine March's winner.  Click here for information about the 2021 Mod Contest, including how to enter.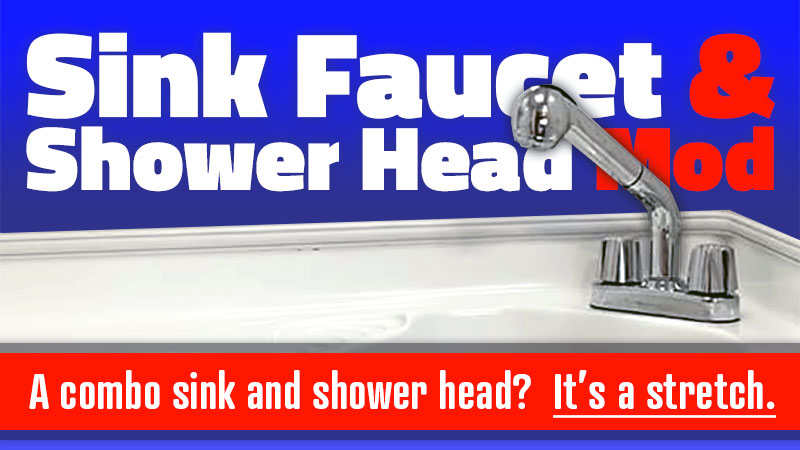 Bry Owens, Fort Worth, Texas
Sink Shower Head Faucet Mod
2016 Ford F-250
1997 Lance Squire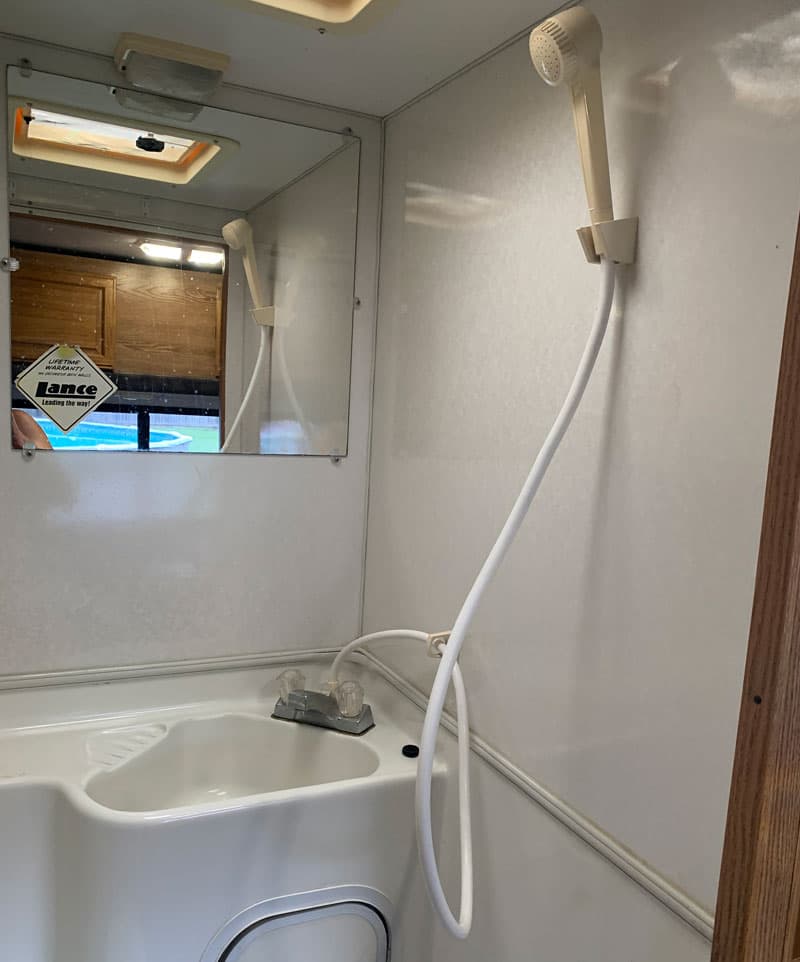 Above: Before picture of the wet bath's shower head and separate faucet
The shower head in our wet bath was part of the sink's faucet and always in the way. Simply turning around to shut the door meant getting tangled in the shower hose, or accidentally releasing from its mount.
Removing the shower faucet was fairly straight forward. I found a small chrome laundry sink faucet with two spray modes and a fairly long hose. This allowed the faucet to work for the sink. The sprayer simply extends out and can be hung on the wall for showering.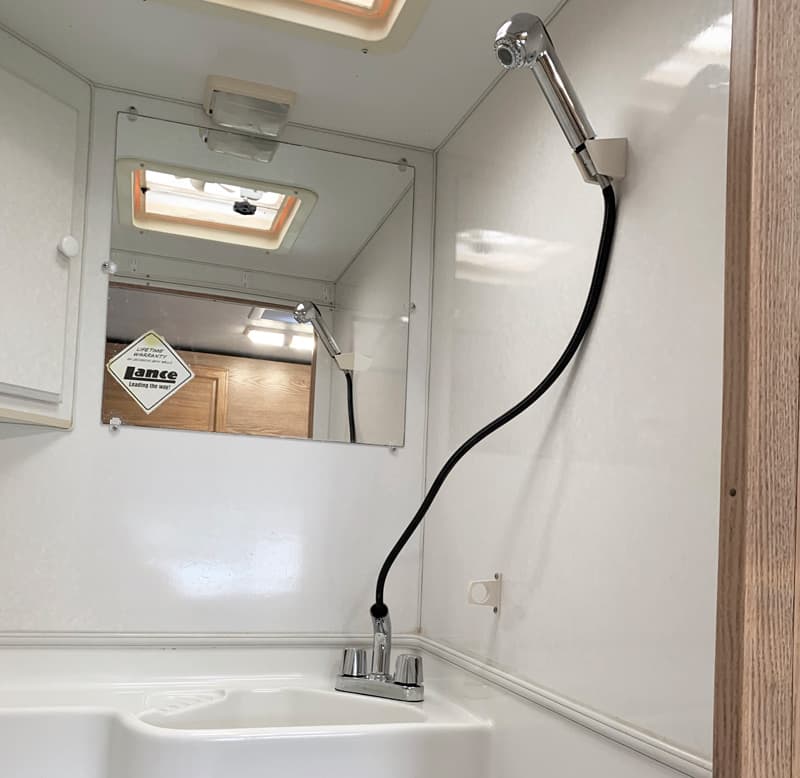 An additional hole had to be drilled between the two existing holes for the hose to retract back into the faucet and go under the sink. I did not install the hose weight that came with the faucet as I wanted to use the full length of the hose. I also didn't want the host hitting things under the sink.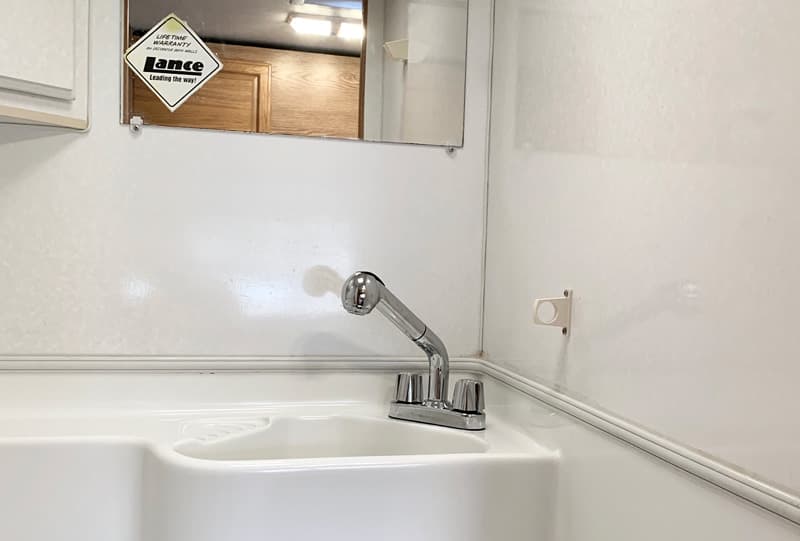 This modification has made a world of difference. The dreaded hanging hose is now a thing of the past!
I found a Glacier Bay chrome laundry faucet for $10 on Facebook, new and still in the box. You can also buy it at Lowes or Home Depot. The butyl tape for sealing was purchased on Amazon.
It took me two hours to complete this modification and cost me $15.  In my opinion, the skill level of this modification is medium.
Disclaimer: The modifications above are submitted by Truck Camper Magazine readers. It is your responsibility to make sure that any do-it-yourself modification project you undertake is safe, effective, and legal for your situation.
Enter Your Mods Now!
If you'd like to enter a modification you've done on your truck camper, click here. You can enter as many mods as you want, at any time.  Good luck mod makers!