Welcome to the sixth entry in October's Medium Mod Contest.  One Medium Mod will be published in every Email Alert in October  At the end of the month, we'll hold a reader vote to determine October's winner.  Click here for information about the 2021 Mod Contest, including how to enter.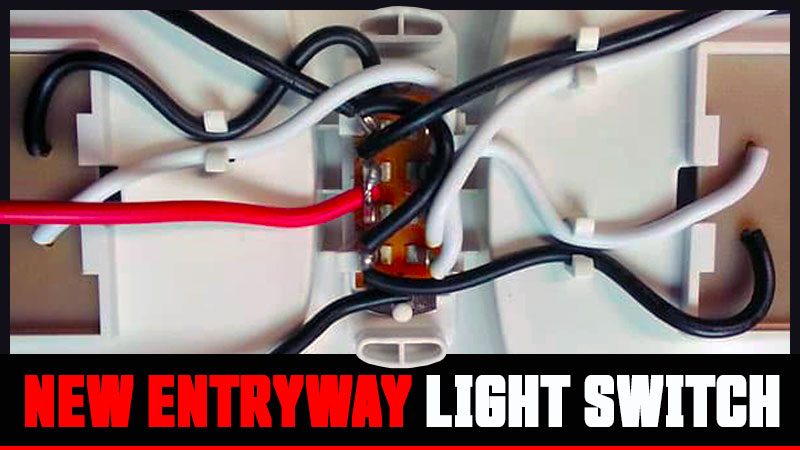 Garry Freeman, Port Orchard, Washington
New Entryway Light Switch
2008 Ram 2500
2006 Lance 915
The overhead light switches in our camper were on the ceiling and difficult for us to reach.  I had already upgraded all of the interior and exterior lights to LEDs.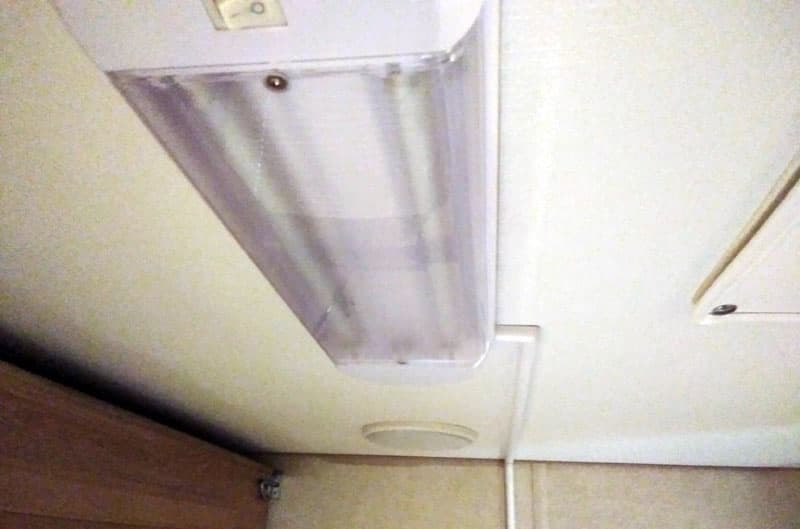 For this mod, I wanted to make the overhead light switch accessible at the entry door.  We had been using a battery light switch attached to the inside of the door.
I went to our local RV dealer, Kitsap RV, and looked at what they had available.  I ordered four rocker switches, two plates and two covers from their catalog.  The parts catalog had the measurements I needed to build the box to house the switches.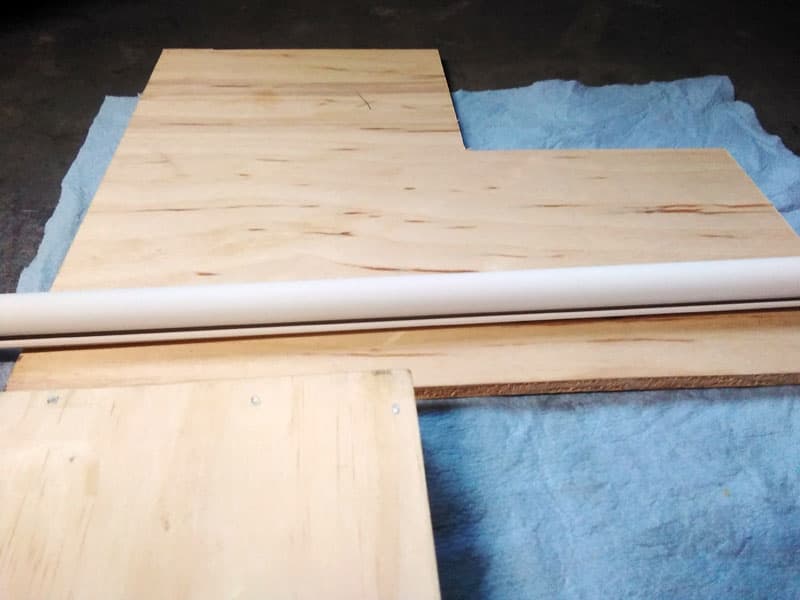 I went to Lowes and bought the cord covers and 90-degree fittings to go with it.  I used 1/2-inch by 3 1/2-inch pine board that I already had, cut it to size, and glued and nailed it all together to build a box to mount the switches.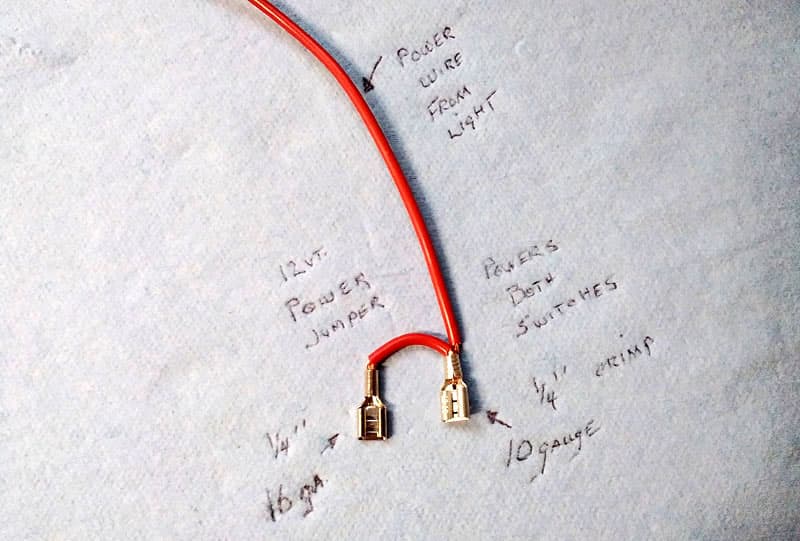 A dry run was done to map the layout of where the cord cover to the switches should be located.  Then I notched the lights and wood box for the cord cover.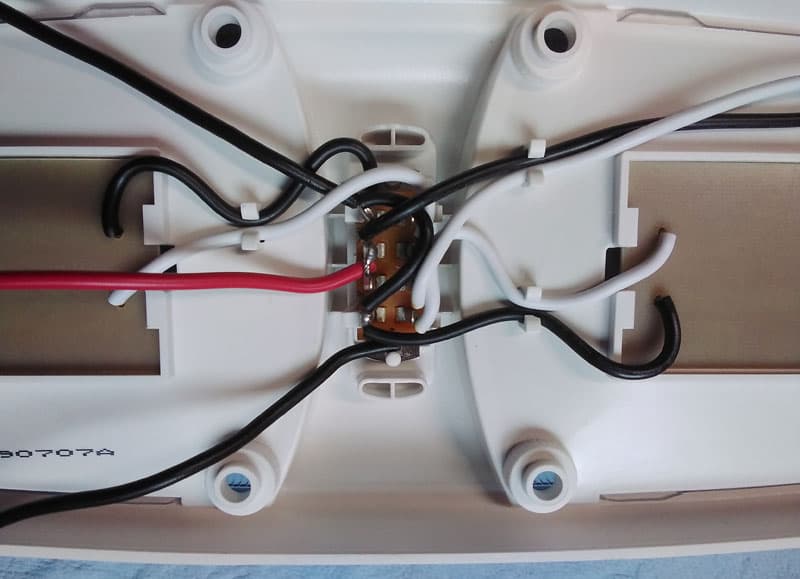 I soldered the wires to the lights for the switches.  Next, I remounted the lights, ran the cord, mounted the box and put the wire in the cord.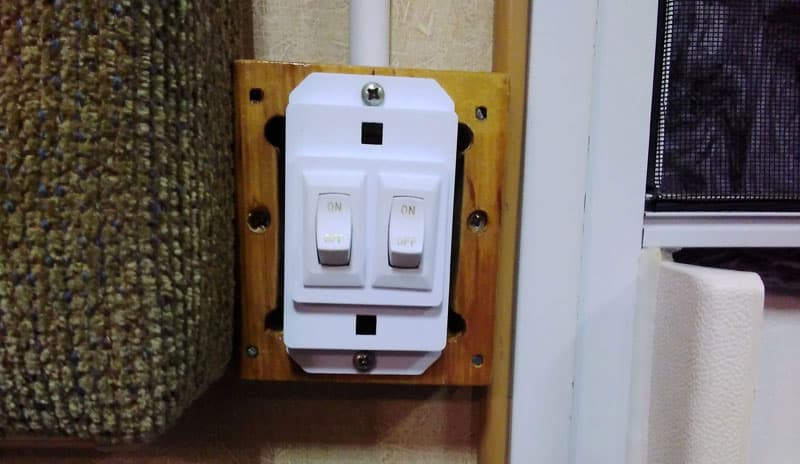 The new switch box is a wonderful addition to our camper.  It's so much easier now to turn on the interior lights.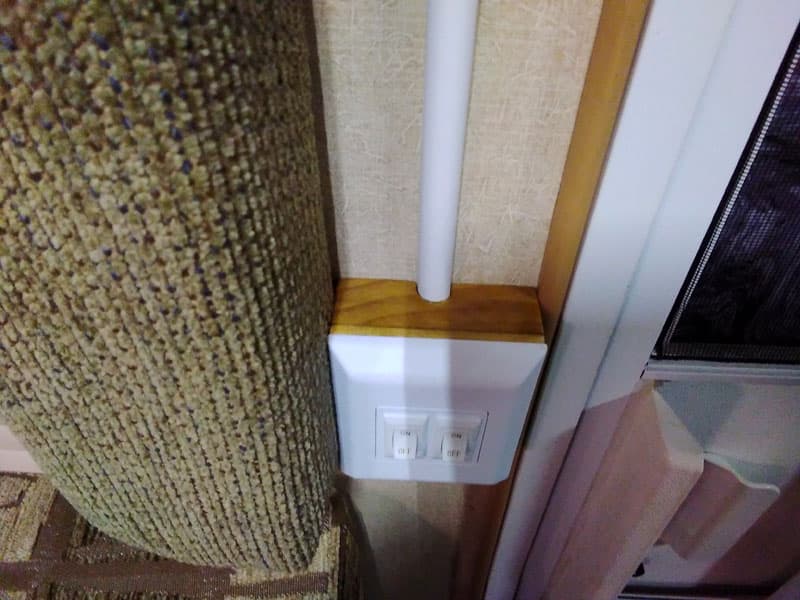 I bought the switches, plates, and covers from our local RV dealer.  They cost about $35.  The cord cover and angle pieces were purchased from Lowes for $15.  I already had the wood, wire and soldering tools.
It took me approximately 6-hours to complete this modification and the total cost was around $50.  In my opinion, the skill level of this modification is easy to medium.
Disclaimer: The modifications above are submitted by Truck Camper Magazine readers. It is your responsibility to make sure that any do-it-yourself modification project you undertake is safe, effective, and legal for your situation.
Enter Your Mods Now!
If you'd like to enter a modification you've done on your truck camper, click here. You can enter as many mods as you want, at any time.  Good luck mod makers!