Welcome to the fifth entry in June's Mega Mod Contest.  One Mega Mod will be published in every Email Alert in June.  At the end of the month, we'll hold a reader vote to determine June's winner.  Click for information about the 2021 Mod Contest, including how to enter.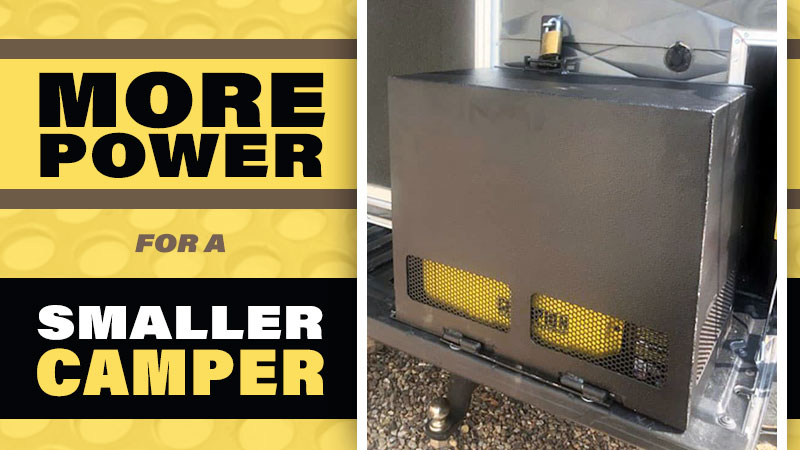 Mark Vernon, Huachuca City, Arizona
More Power for a Small Camper
2012 Toyota Tacoma
2019 Capri Camper
When we camp during the winter, we often found our solar panels weren't enough.  We needed a portable generator to keep our camper battery charged.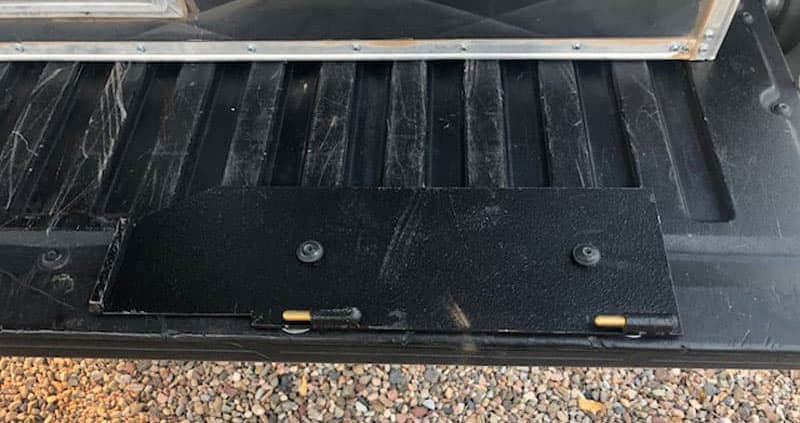 The only usable space to put the generator was the tailgate.  With the door offset to the left, I decided to use the right side.  I developed a plate for the tailgate that uses a two-part hinge system and remains on the tailgate at all times.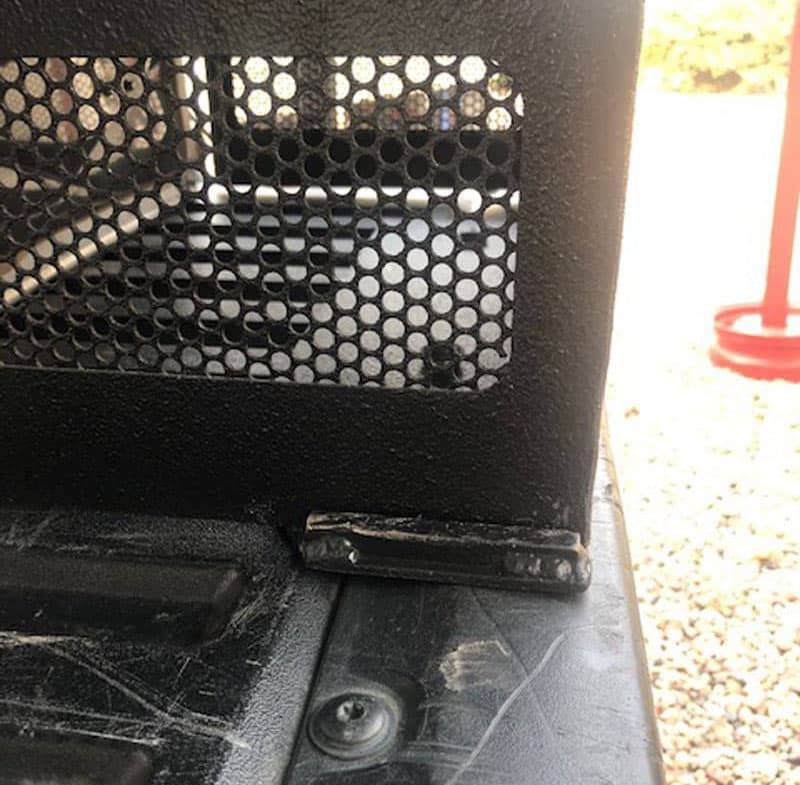 I used the bolts that were in the tailgate to anchor it.  I used as much space as I could to build the box that would hold a 2,800-watt generator and a one-gallon gas can.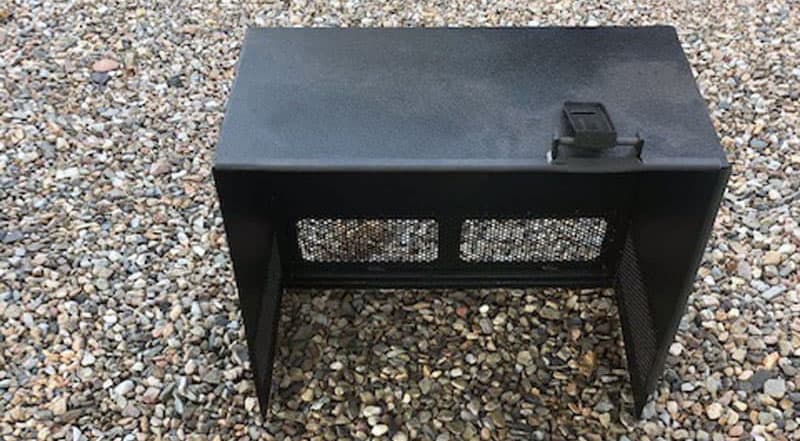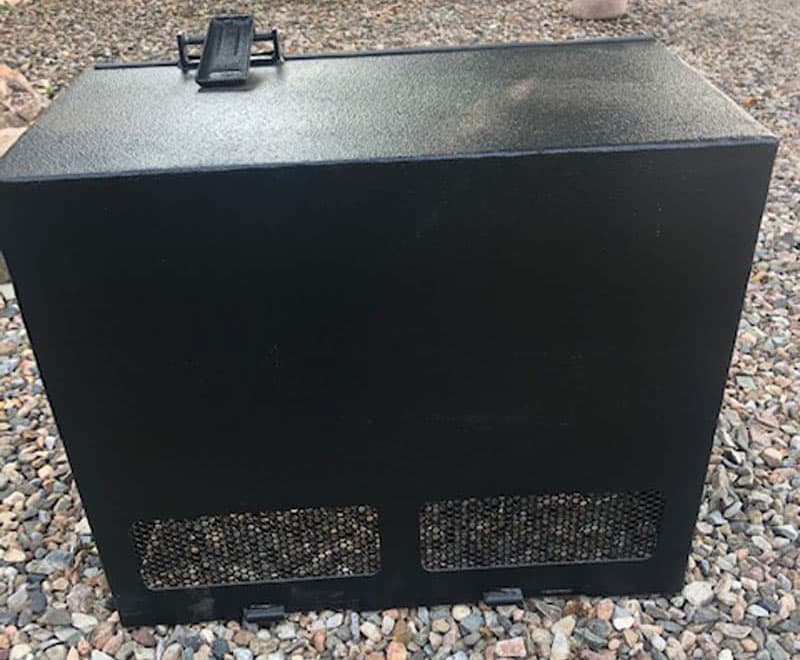 The hasp has been put on a sliding rail so that you don't have to have a perfect alignment all the time.  It adjusts for you.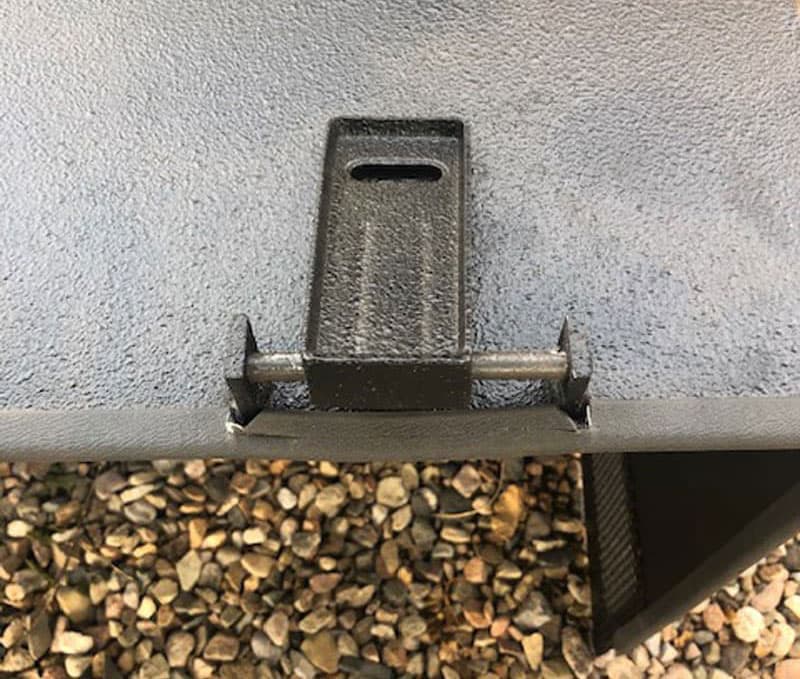 It is painted with a truck bed coating to give it the toughness for the elements.  It doubles as a small table when are out boondocking and my wife wants to use an outside stove.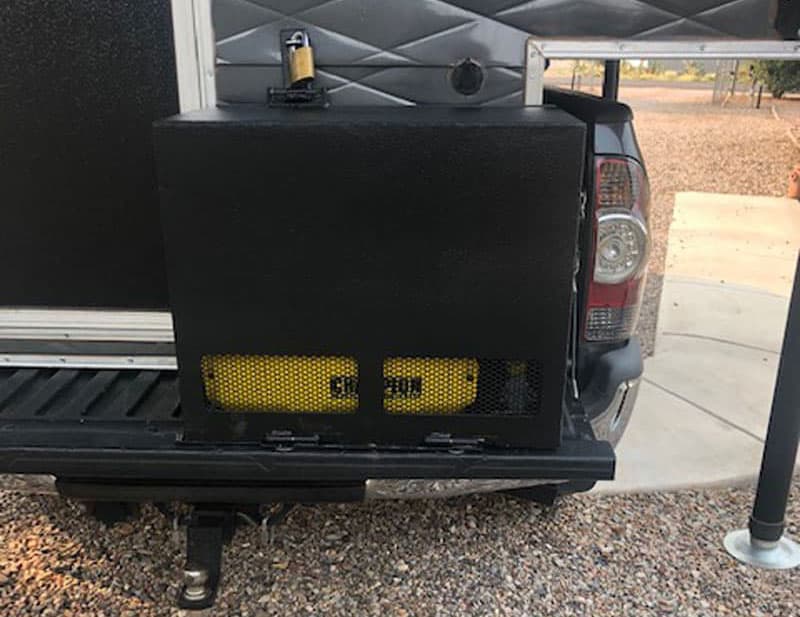 Above and below: The generator box can be locked when the generator is inside and the door can open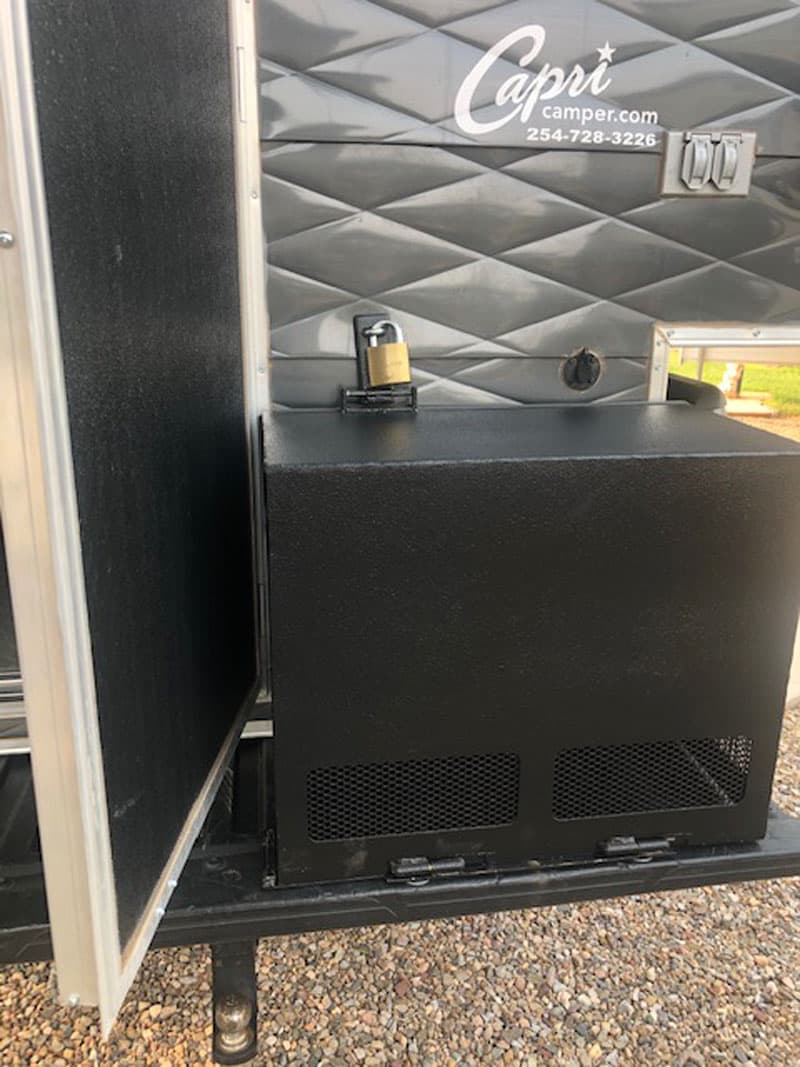 My friend did all the fine welding for us.  We needed this welding a bit more precise than we were able to do.  You can pick up the parts from any metal welding shop.  Even though it looks like a million-dollar mod, we only spent $100 dollars on the materials.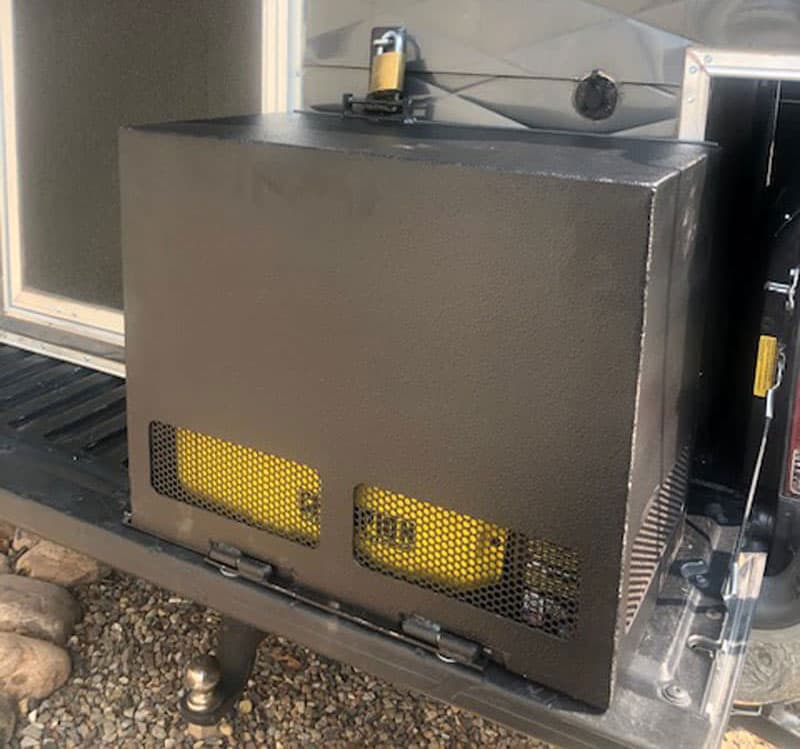 We love it.  With the three points of anchoring, there is no additional strain on the tailgate.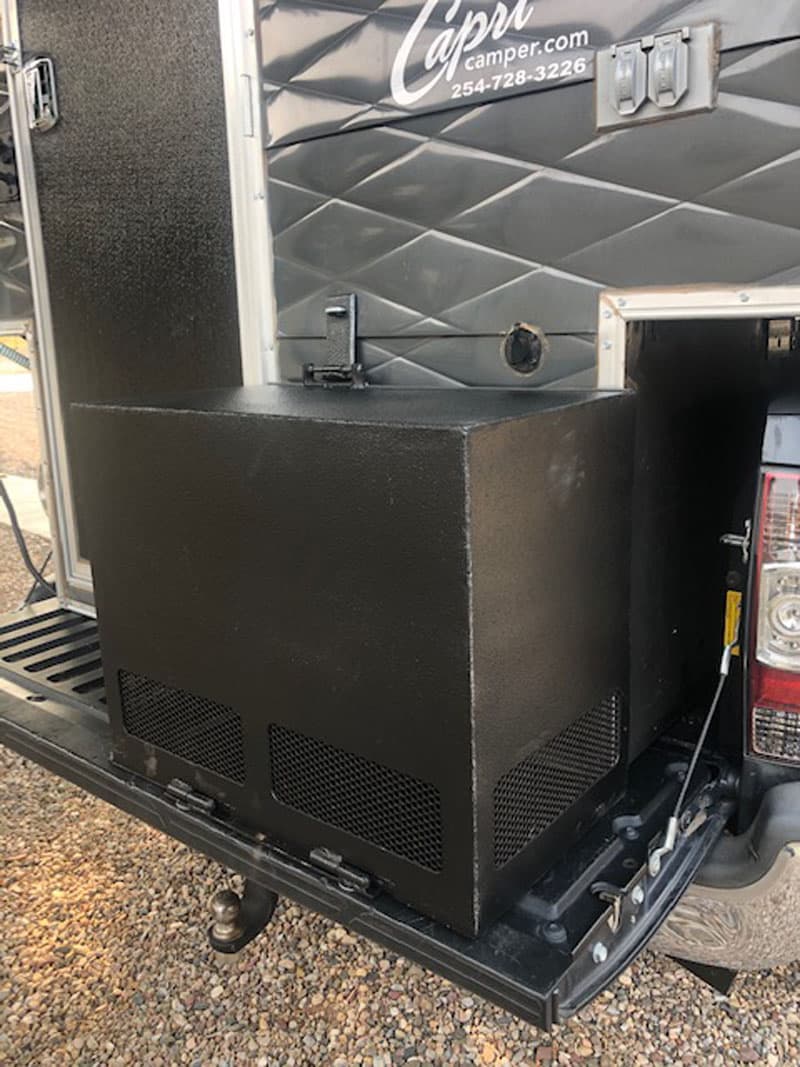 It took me 10 hours to complete this modification and cost me $100.  In my opinion, the skill level of this modification is extremely hard.
Disclaimer: The modifications above are submitted by Truck Camper Magazine readers. It is your responsibility to make sure that any do-it-yourself modification project you undertake is safe, effective, and legal for your situation.
Enter Your Mods Now!
If you'd like to enter a modification you've done on your truck camper, click here. You can enter as many mods as you want, at any time.  Good luck mod makers!