With over 70.3-percent of the vote, Dennis Chemnitz from Ronkonkoma, New York has won the sixth Mod Squad Contest of 2020 with his magnetic wand for loading.  Congratulations, Dennis!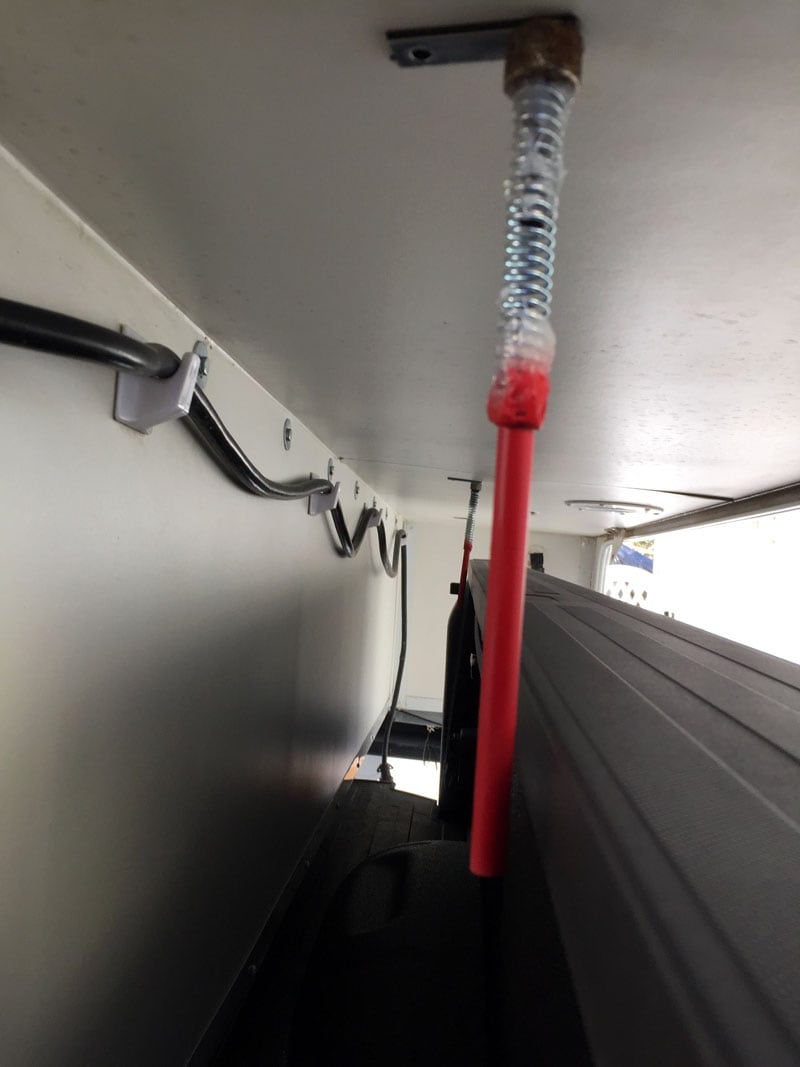 A Mod Squad t-shirt is being shipped to Dennis.  As July's winner, he is now eligible for the December finals when readers will pick the best of the Mod Squad winners to determine the 2020 Modder of the Year!  The Grand Prize is a $250 gift certificate to Lowes or Home Depot (or Canadian equivalent).
Scroll down below to see Dennis's winning modification (#5).
Enter your mods now!  Click here to enter TCM's Mod Squad contest.  You can enter as many mods as you want, at any time.  Good luck mod makers!
1. Forever Removable Stickers and Patches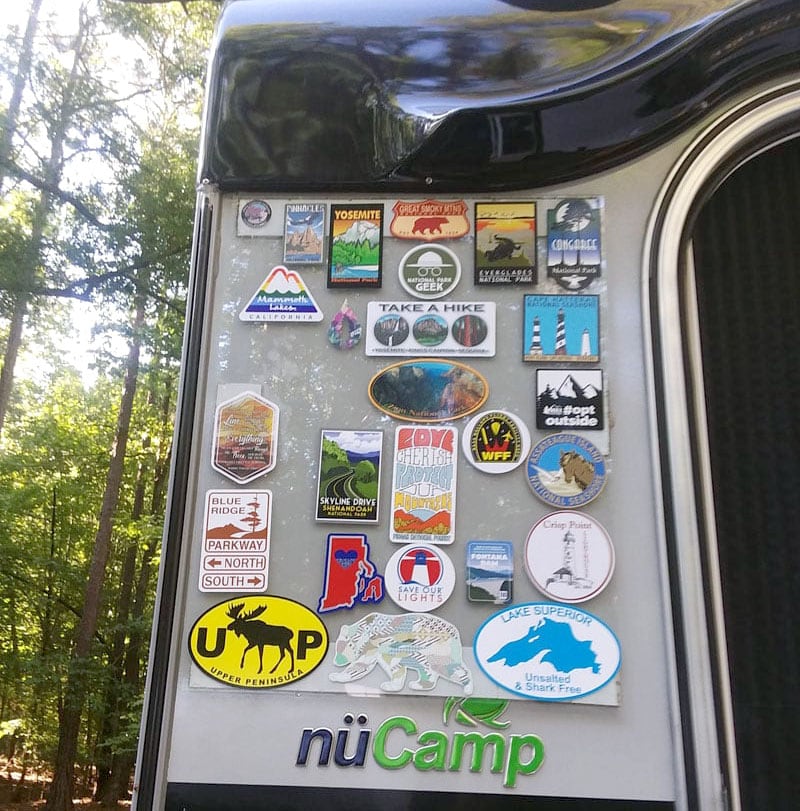 Douglas Caruolo from Apex, North Carolina shares his forever removable stickers and patches solution on his 2001 Ford F-350 and 2018 Cirrus 920 rig.
2. Cabover Covered Outside Clothes Hanger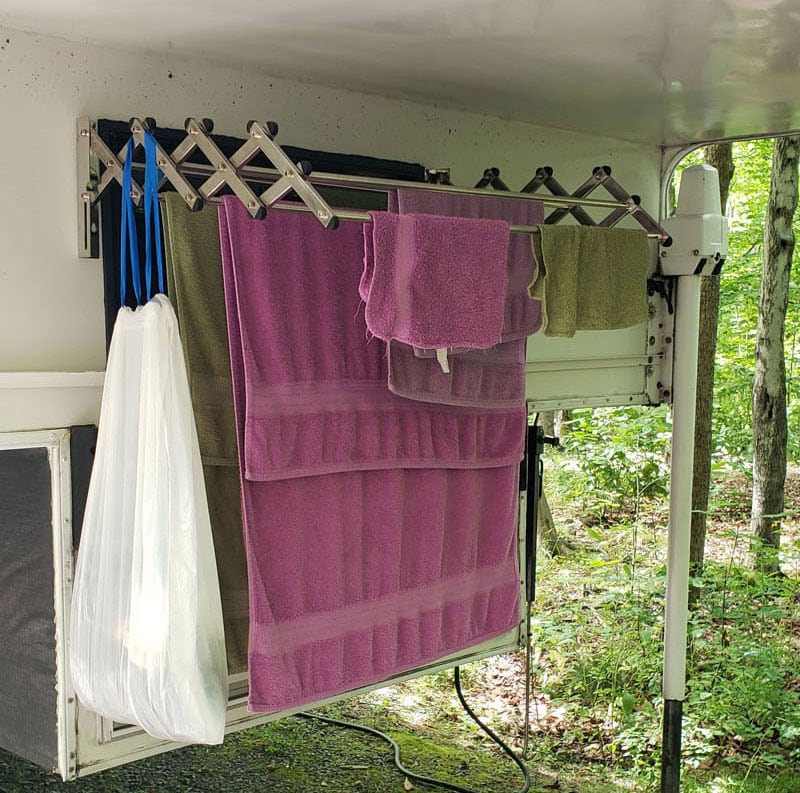 Shirley Hockenberry from Carlisle, Pennsylvania shares an outside clothes hanger on her 2016 Ford F-350 and 1999 Lance Ranger rig.
3. Camper Cover Corner Protection Using Activia Yogurt Containers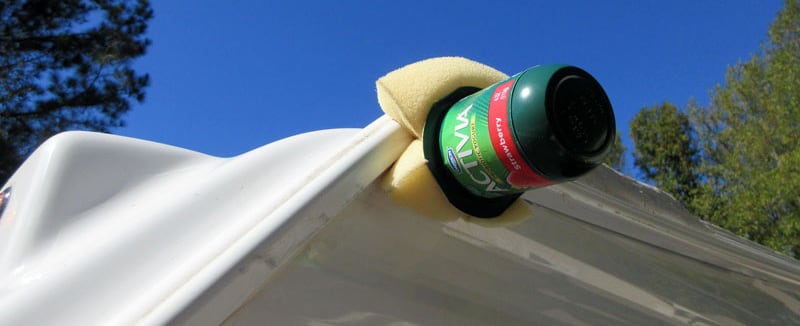 Neil and Yoly Mullen from Dawsonville, Georgia share a storage cover corner protection modification on their 2016 Ram 2500HD and 2018 Travel Lite 840 SBRX rig.
4. Privacy Curtain Using Expandable 28″ Curtain Rod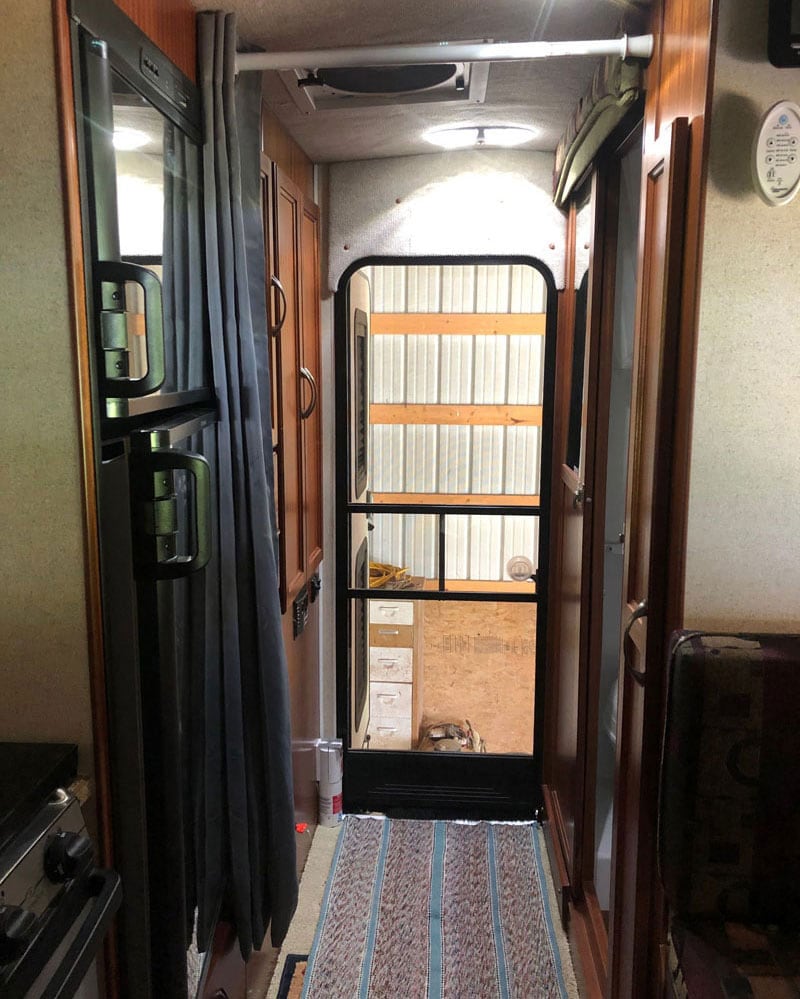 Linda Clark from Albany, Ohio shares a privacy curtain using an expandable 28″ curtain rod on her 2017 Ram 5500 and 2017 Northern Lite 10'2" rig.
5. Magnetic Wand For Easy Camper Loading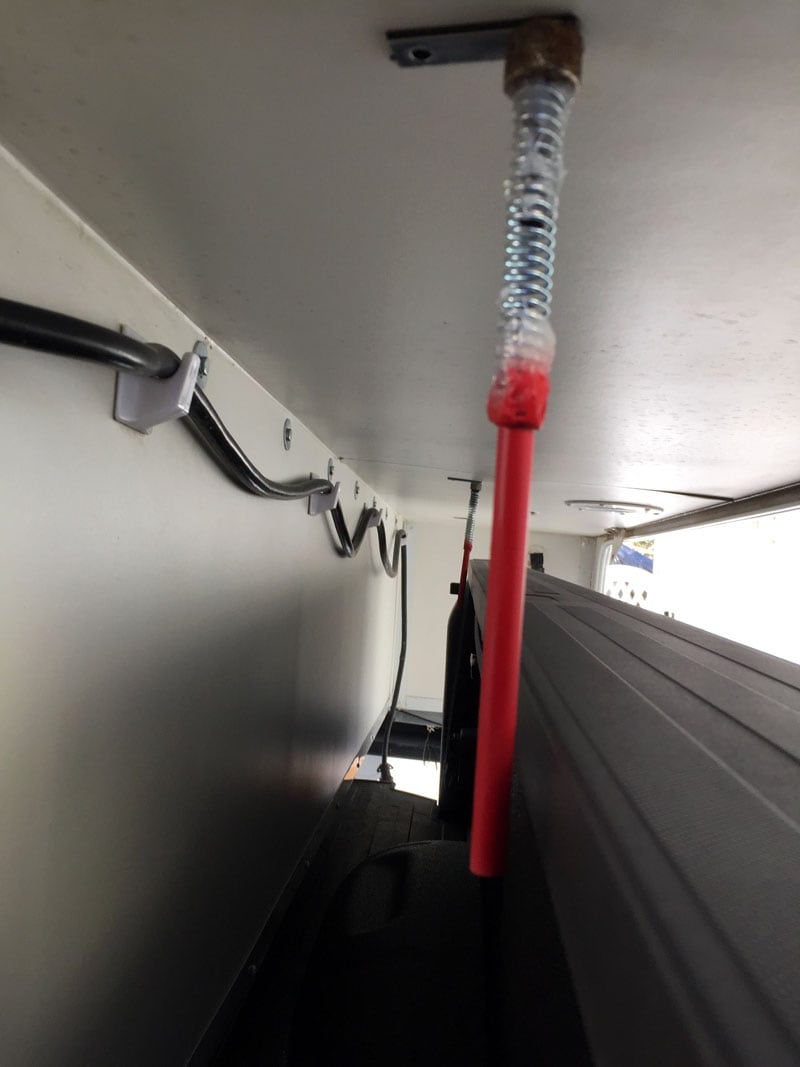 Dennis Chemnitz from Ronkonkoma, New York shares a magnetic wand used to load his 2019 Host Cascade on his 2019 Ford F-350.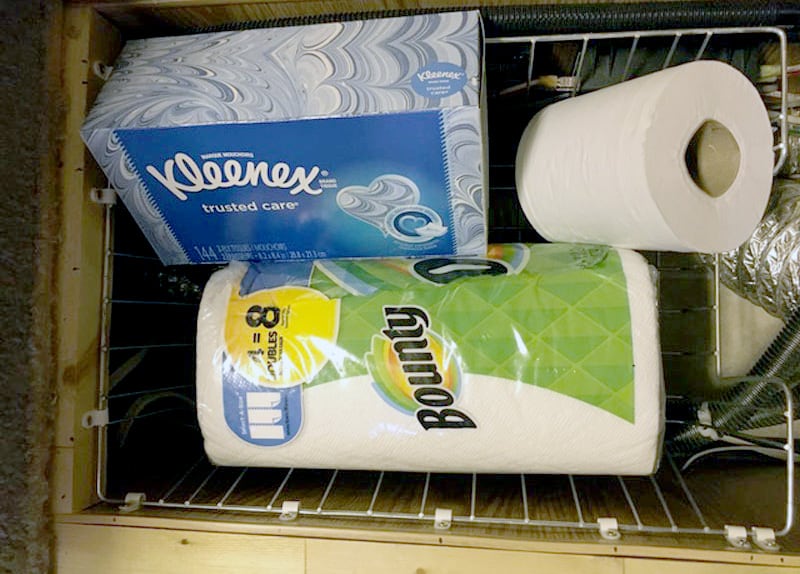 Jane Hall from Grass Valley, California shares a step up storage nook on her 2017 Ford F350 and 2010 Eagle Cap 850 rig.
7. Quick and Easy Door Sunshade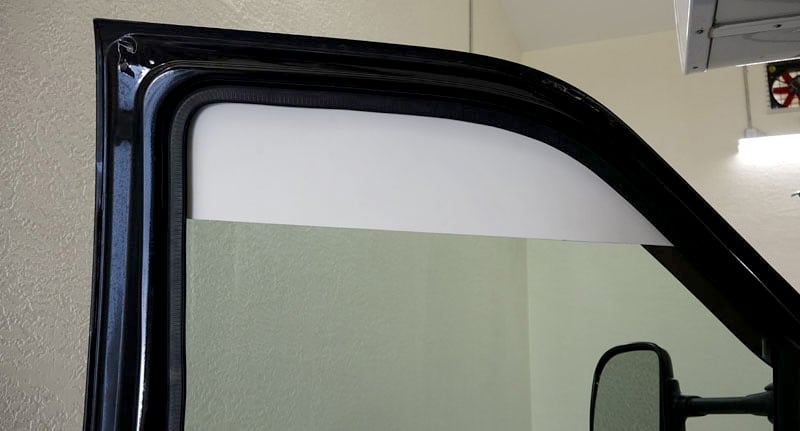 Charles Coushaine from Punta Gorda, Florida shares a quick and easy door sunshade for his 2001 Ford F350 and 2012 Chalet DS116RB rig.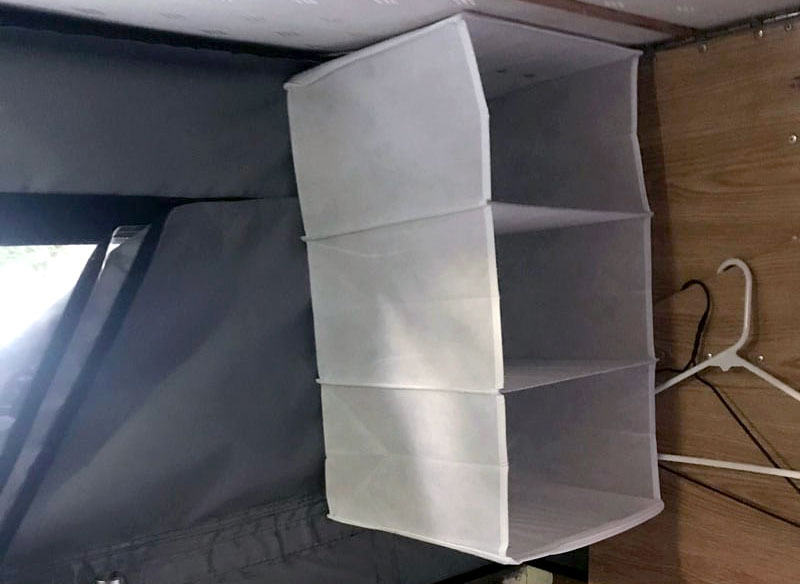 Derek Groh from Mojave, California shares hanging storage shelves for his 2007 Toyota Tundra and 1985 Four Wheel Fleet rig.