Welcome to the first entry in July's Mini-Mod Contest.  One Mini-Mod will be published in every Email Alert in July.  At the end of the month we'll hold a reader vote to determine July's winner.  Click here for information about the 2020 Mod Contest, including how to enter.
Douglas Caruolo, Apex, North Carolina
Forever Removable Patches and Stickers
2001 Ford F-350
2018 Cirrus 920
How many of us have patches and stickers on our campers to keep us inspired and inspire others?  We may change campers, so this mod was developed to allow us to bring our patches and stickers with us no matter what camper we own.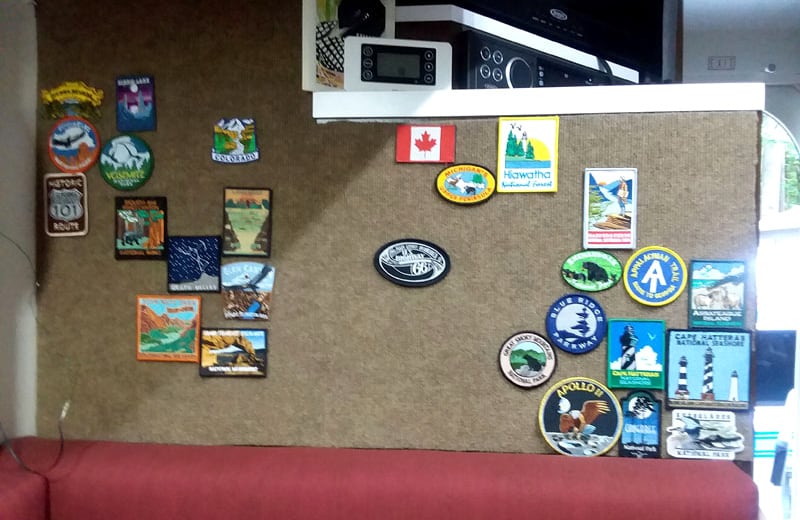 For the interior patches, I purchased indoor/outdoor carpet close to the color as our interior cabinetry.  I picked a wall, in this case a dinette wall, and cut the carpet to fit.  The carpet was adhered to the wall with clear silicone.  Then I put a small piece of loop velcro on the back of each patch and stuck it to the carpet.  Now we can move the patches around and take them to our next camper.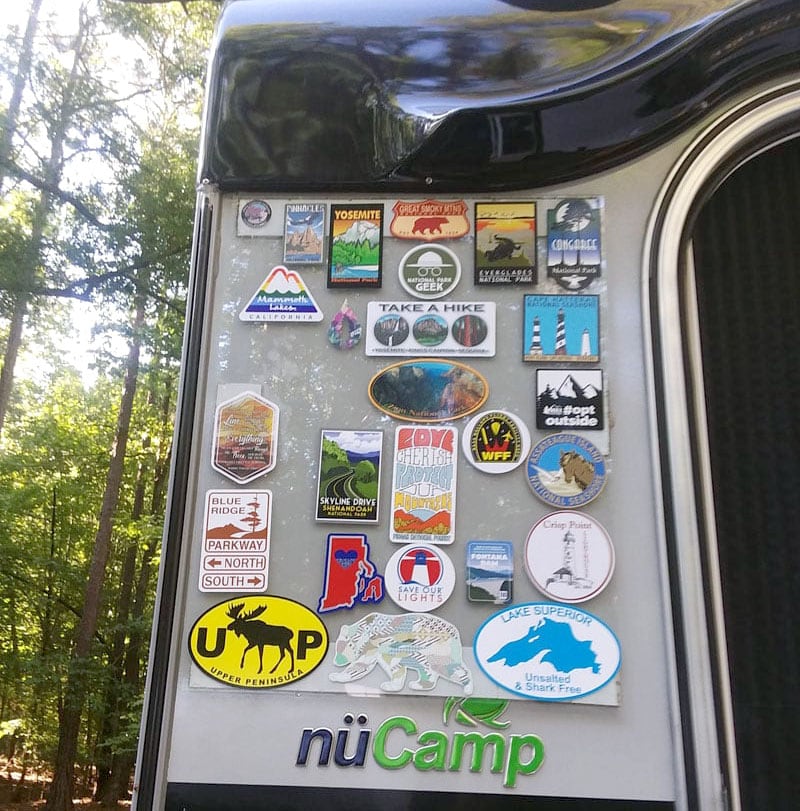 For the exterior stickers on the rear exterior wall of the camper, I purchased a piece of Lexan plexiglass.  I cut the plexiglass to fit my camper's rear wall and attached it with industrial velcro.  Now I can take the panel (or panels) with me – with the stickers attached – should we change campers.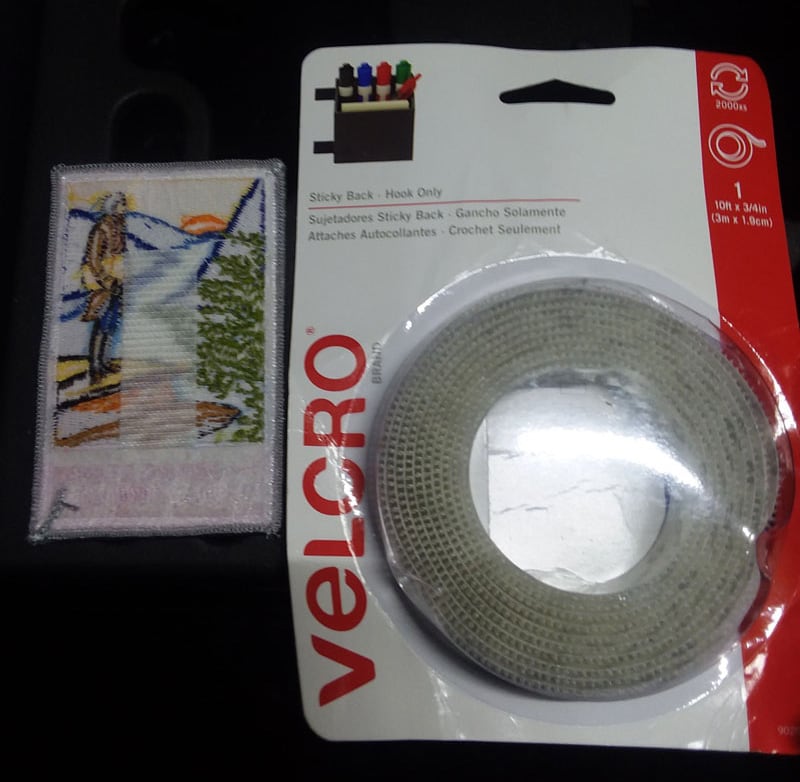 The mods are working great and would be easy to move to another camper, or add on to the one we have.
It took me about one hour to complete this modification and cost me around $25.  As far as the cost of the patches and stickers, it depends on how much adventure you have in yourself.  In my opinion, the skill level of this modification is simple.
Disclaimer: The modifications above are submitted by Truck Camper Magazine readers. It is your responsibility to make sure that any do-it-yourself modification project you undertake is safe, effective, and legal for your situation.
Enter Your Mods Now!
If you'd like to enter a modification you've done on your truck camper, click here. You can enter as many mods as you want, at any time.  Good luck mod makers!