Welcome to the second entry in February's Mega Mod Contest.  One Mega Mod will be published in every Email Alert in February.  At the end of the month, we'll hold a reader vote to determine February's winner.  Click here for information about the 2022 Mod Contest, including how to enter.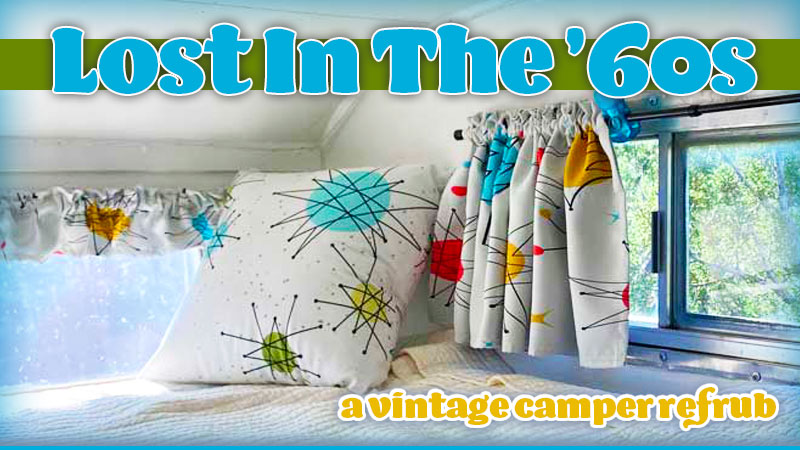 Jo Ann Edgar, Cerrillos, New Mexico
Lost in the 60s Refurb
2014 Ram 2500
1965 Unknown Camper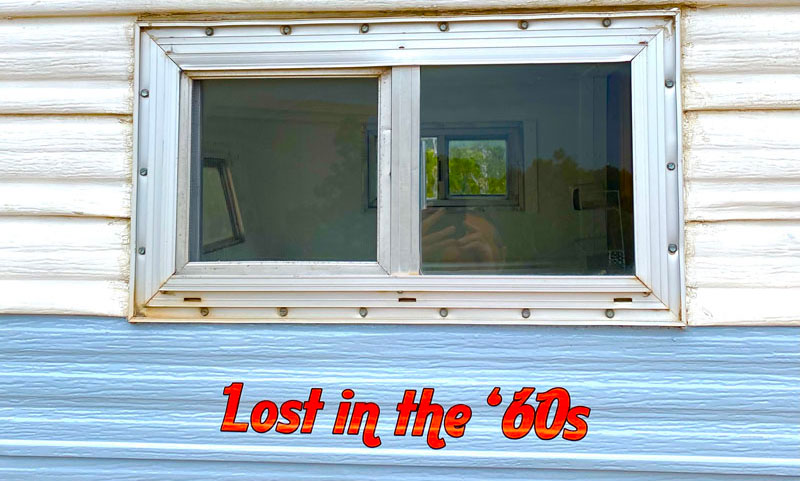 I will be 80-years old on my next birthday and, as an old woman, I am happy to say that I can still tackle revamping an old camper!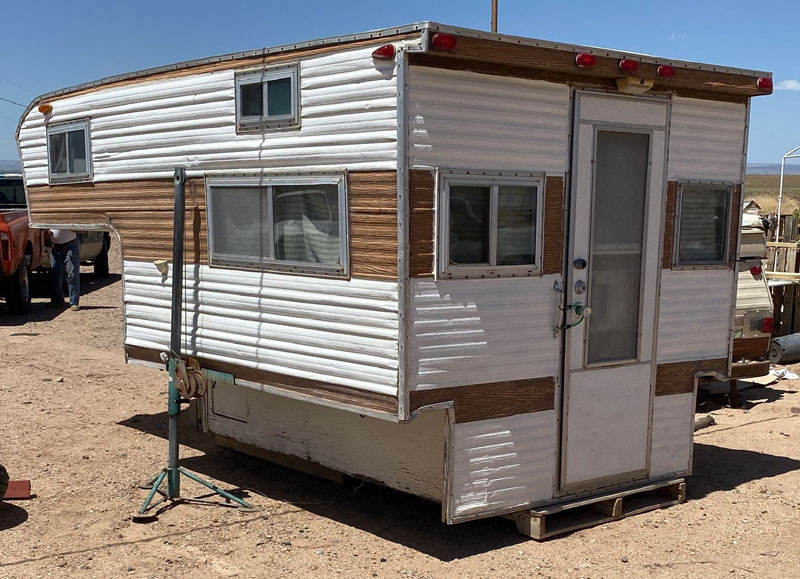 I found a vintage 1960s truck camper (pictured above) and wanted to bring it back to life.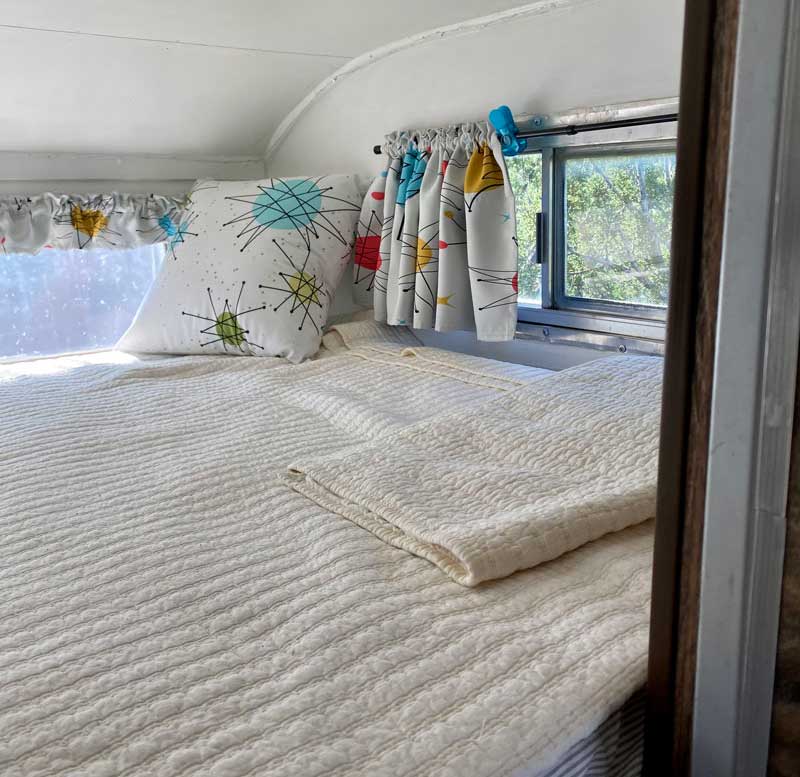 On the inside, I painted the overcab bed area.  I used Kilz to paint that area because there was some water damage.  Then, I found a comfy foam mattress for the bed.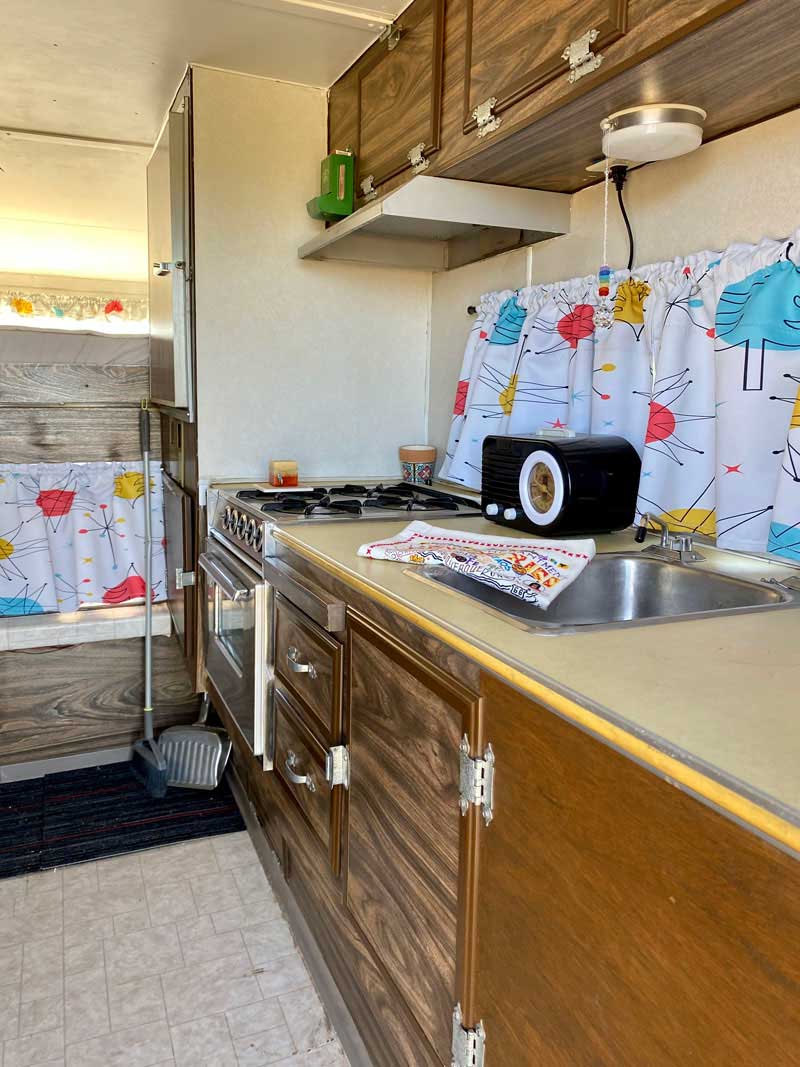 I used Liquid Gold on the original paneling to preserve the wood.  It's a bit like Pledge, only richer.  Throughout the camper, I made and hung curtains.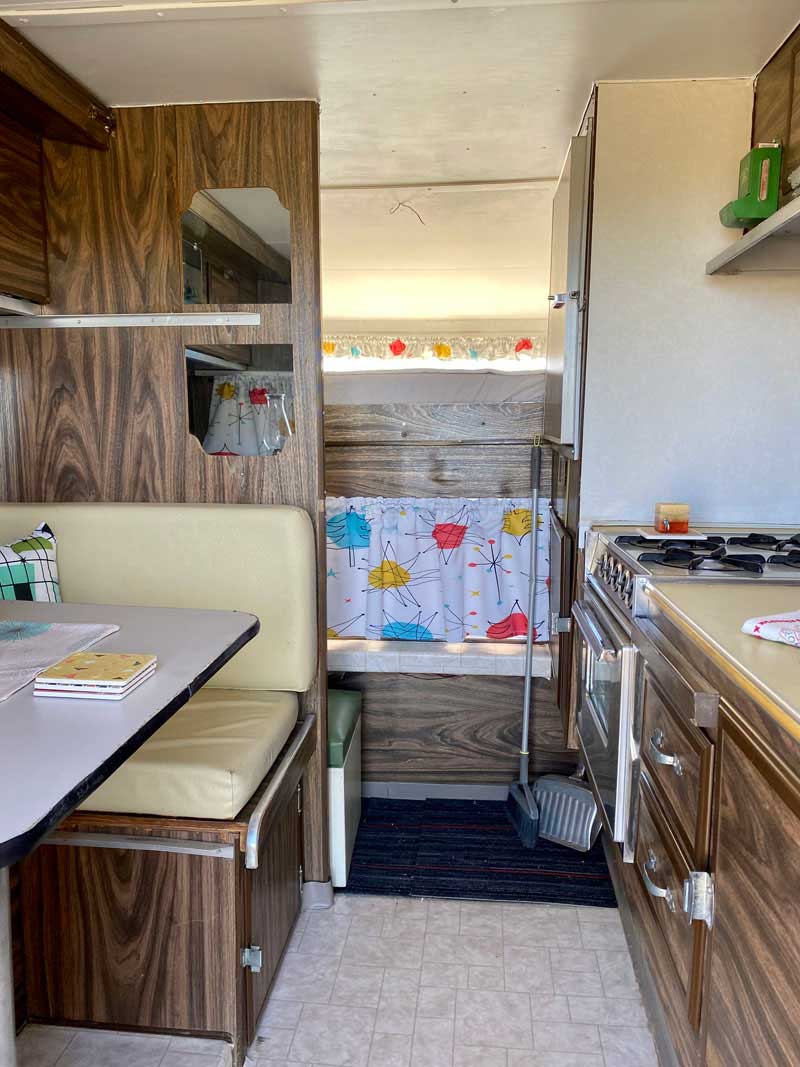 Some nice added touches were replacing the plastic mirrors with real mirrors, adding handles to help get down from the bunk and down from the back door, replacing the screens on all windows, and adding an aluminum angle brace to the fold-up bunk.  I also replaced the water faucet.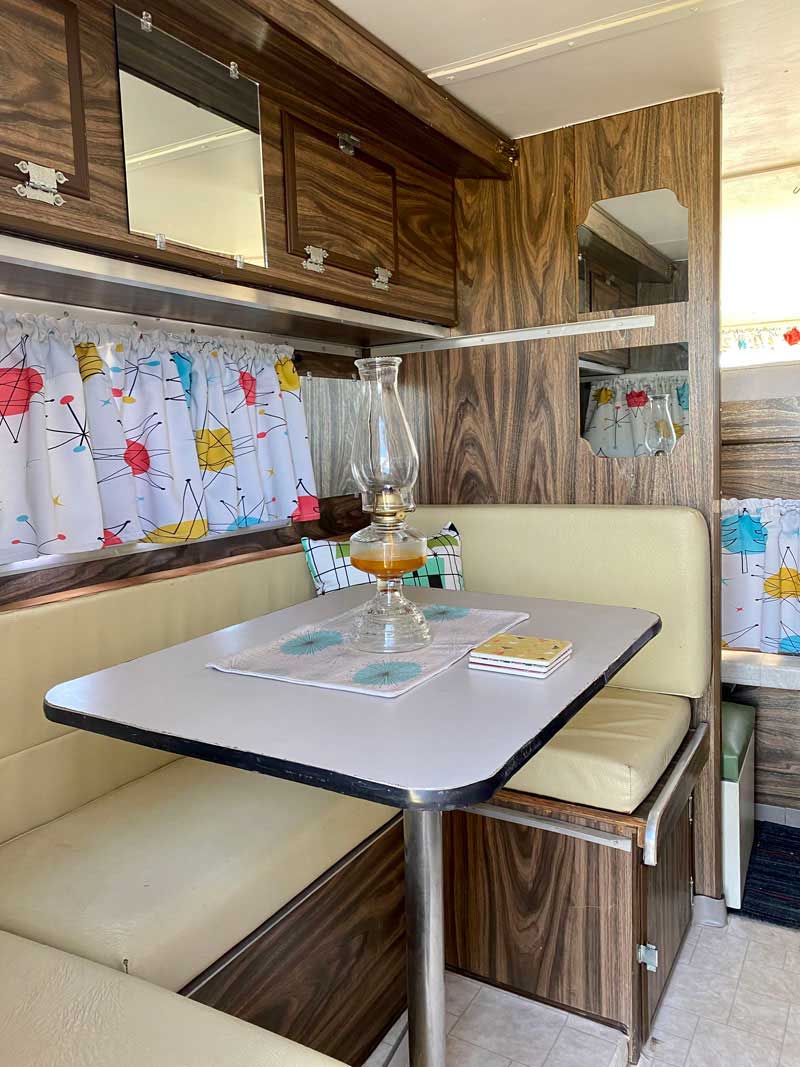 An air conditioner was added by removing the rear window and increasing the size of the opening.  On the exterior of the camper, I replaced the outside vent cover and replaced the bolt lock on the door.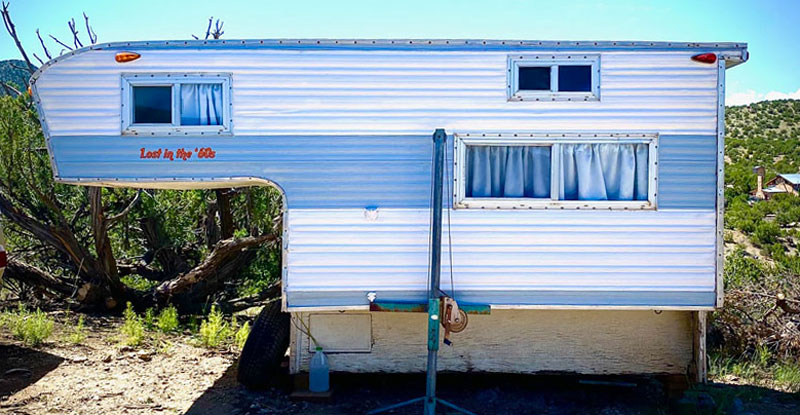 I also painted the outside.  I used Rustoleum marine topside paint.  It is much tougher than regular Rustoleum paint and doesn't show brush streaks and roller prints as much as regular Rustoleum.
The refurbished camper is great!  It is now very cozy and eye-appealing.
From Home Depot, I bought aluminum angle strips, the air conditioner for the window, screws, the vent cover, a bolt lock, grab handles, mirrors and the screens for the windows.
From Amazon, I bought curtains that I modified, pillow covers, the paint (Rustoleum marine topside and Kilz), and the water faucet.
I didn't keep track of time.  I just got lost in it.  It cost me $350.  In my opinion, the skill level of this modification is medium.
Disclaimer: The modifications above are submitted by Truck Camper Magazine readers. It is your responsibility to make sure that any do-it-yourself modification project you undertake is safe, effective, and legal for your situation.
Enter Your Mods Now!
If you'd like to enter a modification you've done on your truck camper, click here. You can enter as many mods as you want, at any time.  Good luck mod makers!