Welcome to the first entry in October's Medium Mod Contest.  One Medium Mod will be published in every Email Alert in October  At the end of the month, we'll hold a reader vote to determine October's winner.  Click here for information about the 2021 Mod Contest, including how to enter.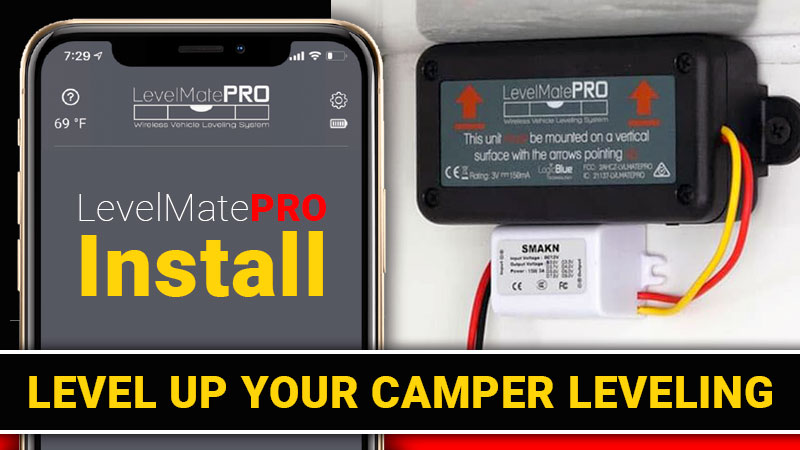 Charles Coushaine, Punta Gorda, Florida
LevelMatePRO Install With No Battery to Replace
2001 Ford F350
2012 Chalet DS116RB
Since we boondock quite often, the surface we park on is rarely level.  The LevelMatePRO helps us determine how level we are without requiring my wife to hop out of the truck and check our bubble levels.  As an added bonus, I also hard-wired a 12-volt to 3-volt converter to eliminate the battery for hassle-free operation.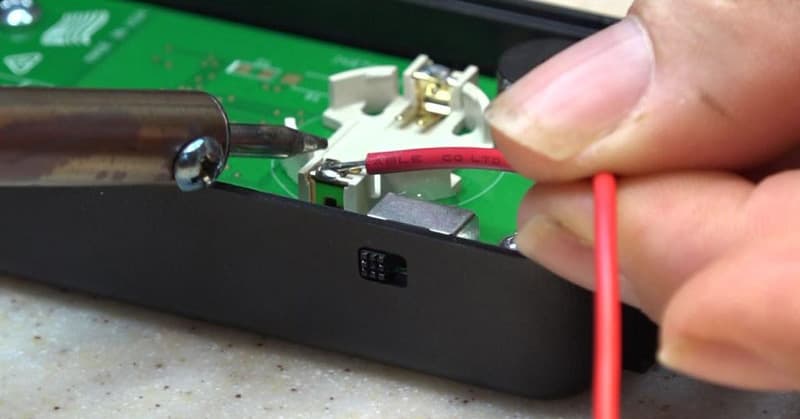 To start the modification, I opened up the LevelMatePRO device by removing the four screws.  Inside there is a white 2032 lithium battery holder onto which I soldered the leads from the 12-volt to 3-volt converter.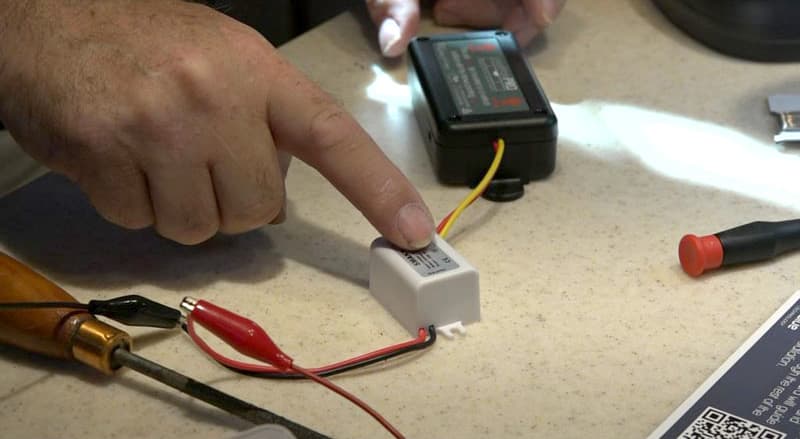 This is to eliminate the 3-volt lithium battery that needs replacing quite often.  After soldering the converter to the battery contacts, I attached a 12-volt battery and tested the system to assure that it worked properly, and it did.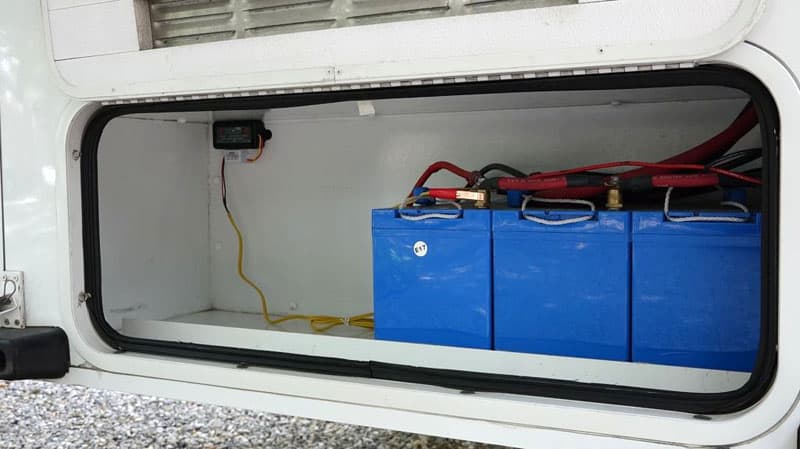 I mounted the device to the inside of my front battery compartment (you must keep the device a maximum of 50-feet to your cell phone for optimum Bluetooth connectivity) and hooked it to the 12-volt AGM batteries.  After everything was hooked up, I turned on the device, downloaded the LevelMatePRO app, and set all the parameters.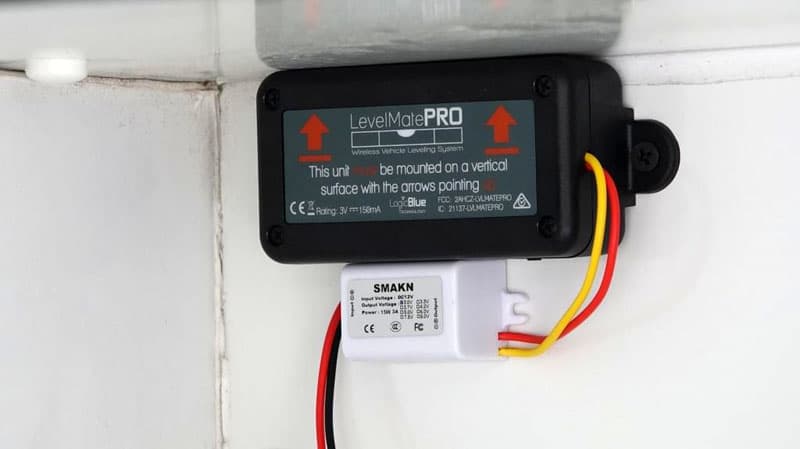 Note: There was no truck camper to pick from in the menu so I chose the Class C which most closely simulates our truck camper rig.
After assuring that my truck camper was perfectly level, with the slides out, I went into the LevelMatePRO menu and zeroed out the device.  The project is now complete.
This device works great!  I can now simply check my phone to see how level we are when surfing parking areas for the night.  No longer does my wife have to get out and check the levels, which she greatly appreciates.  The added bonus of hardwiring the device to the converter is that this is truly a long-term hassle-free use with no battery replacement necessary.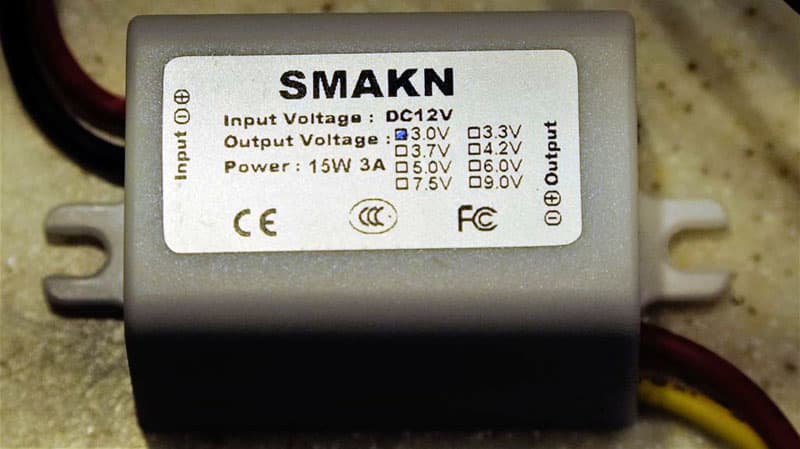 To do this modification I used a SMAKN DC/DC Converter 12-volt Step Down to 3-volt/3-amp Power Supply Module and a LevelMatePRO Wireless Vehicle Leveling System.
It took me four hours to complete this modification and cost me $150.  In my opinion, the skill level of this modification is medium.
Disclaimer: The modifications above are submitted by Truck Camper Magazine readers. It is your responsibility to make sure that any do-it-yourself modification project you undertake is safe, effective, and legal for your situation.
Enter Your Mods Now!
If you'd like to enter a modification you've done on your truck camper, click here. You can enter as many mods as you want, at any time.  Good luck mod makers!