Welcome to the fourth entry in August's Medium Mod Contest.  One Medium Mod will be published in every Email Alert in August.  At the end of the month, we'll hold a reader vote to determine August's winner.  Click here for information about the 2022 Mod Contest, including how to enter.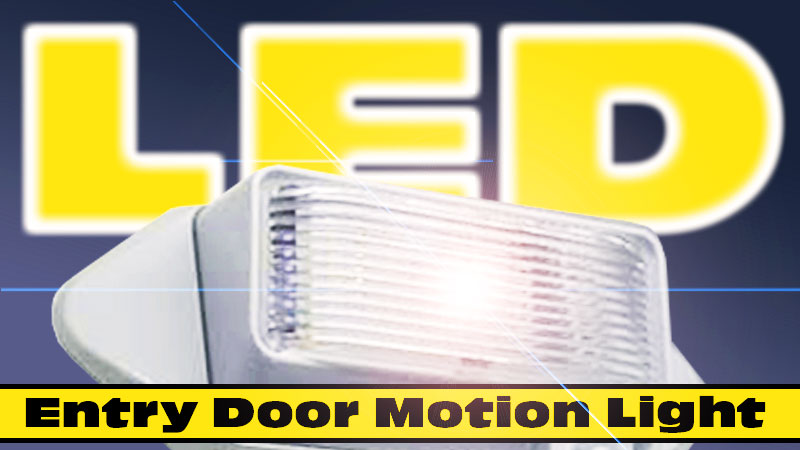 Charles Coushaine, Punta Gorda, Florida
LED Entry Door Motion Light
2001 Ford F350
2012 Chalet DS116RB
I removed the old door light on my truck camper and replaced it with a new LED light with a motion sensor. Now, when it gets dark, the light will come on when I approach the door. No more will the bugs be circling overhead waiting to come into the RV at night.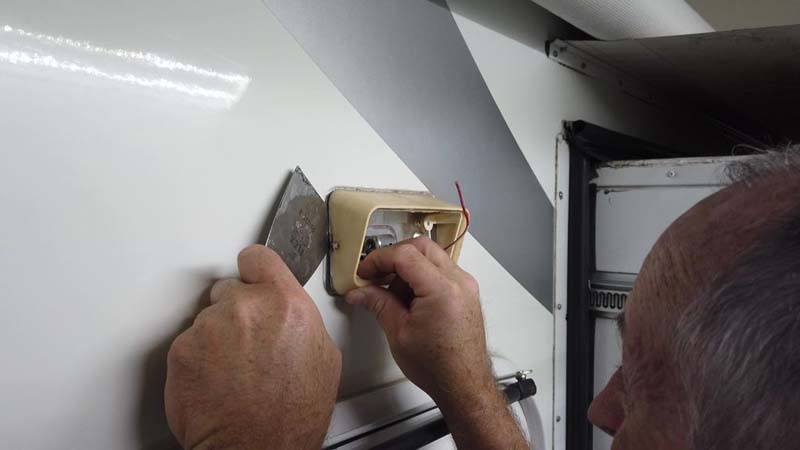 To start the project, the old light needed to be removed from above the door. As I found out, this was the hardest part. The old adhesive/sealant was quite difficult to remove. It is possible with patience and perseverance.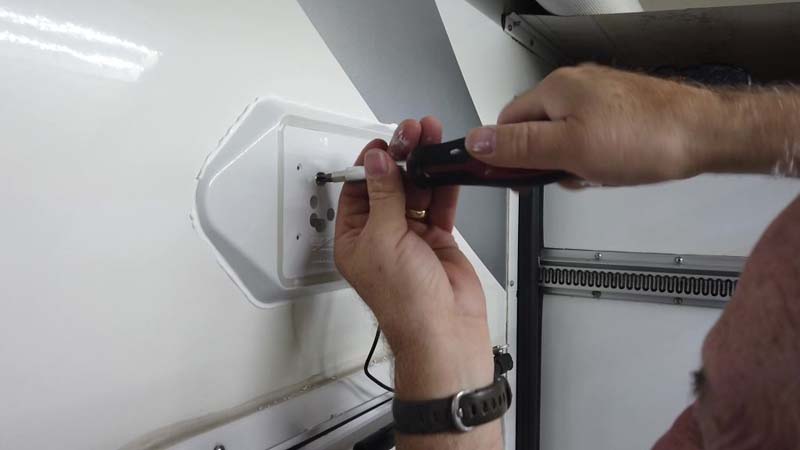 Once the old light was removed, the new base plate was installed using the existing holes. Mine was not so easy because the old light wasn't centered on the door and new holes needed to be drilled. Remember to use a good grade of silicone caulking on the backside to seal everything up well.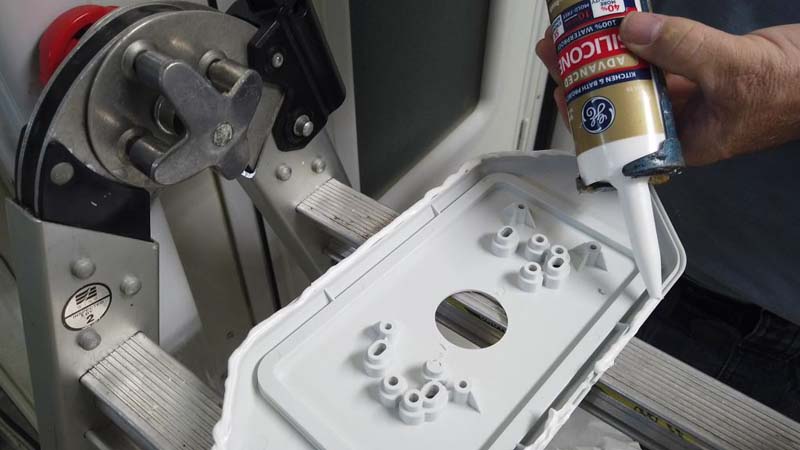 At this point, the new wiring for the light is attached to the existing camper wiring and then the light is screwed to the base plate.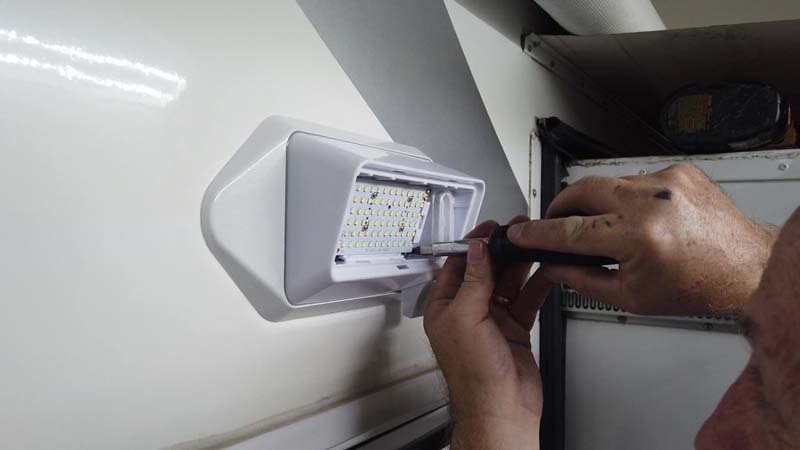 The lens is then snapped back in place and – voila – you're done.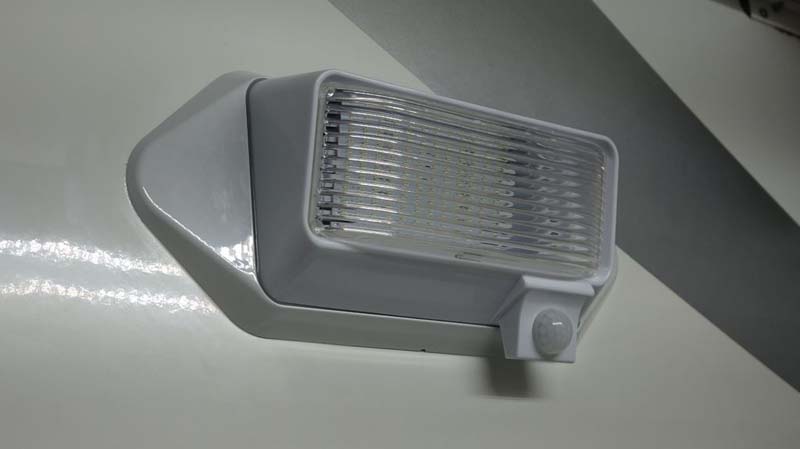 To see a video of the installation, watch the video below.
This mod has worked out great. In the past, I would turn the outside door light on when we left for the evening. When we returned, there were always lots of unwanted bugs swarming around the light that eventually followed us into the camper. Who likes hearing buzzing mosquitoes when you are trying to sleep?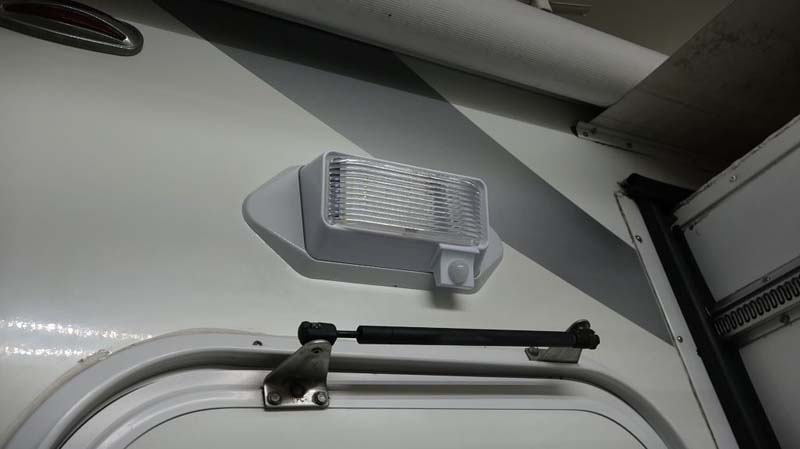 With this new light, the light doesn't come on until it's dark, and it senses motion; the sensing distance is adjustable. So it stays dark until we return and comes on just as we come near the camper and are ready to enter. No more buzzing at night for me.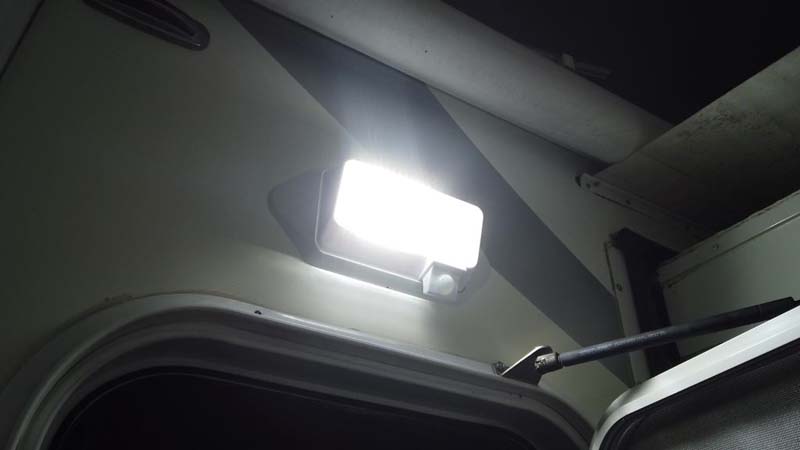 Materials Used:
Exterior Motion Sensor RV LED Porch Utility Light
Solder Seal Wire Connectors, Heat Shrink Butt Connector
It took me four hours to complete this modification and cost me $75.  In my opinion, the skill level of this modification is medium.
Disclaimer: The modifications above are submitted by Truck Camper Magazine readers. It is your responsibility to make sure that any do-it-yourself modification project you undertake is safe, effective, and legal for your situation.
Enter Your Mods Now!
If you'd like to enter a modification you've done on your truck camper, click here. You can enter as many mods as you want, at any time.  Good luck mod makers!