Welcome to the first entry in September's Medium Mod Contest.  One Medium Mod will be published in every Email Alert in September.  At the end of the month, we'll hold a reader vote to determine September's winner.  Click here for information about the 2021 Mod Contest, including how to enter.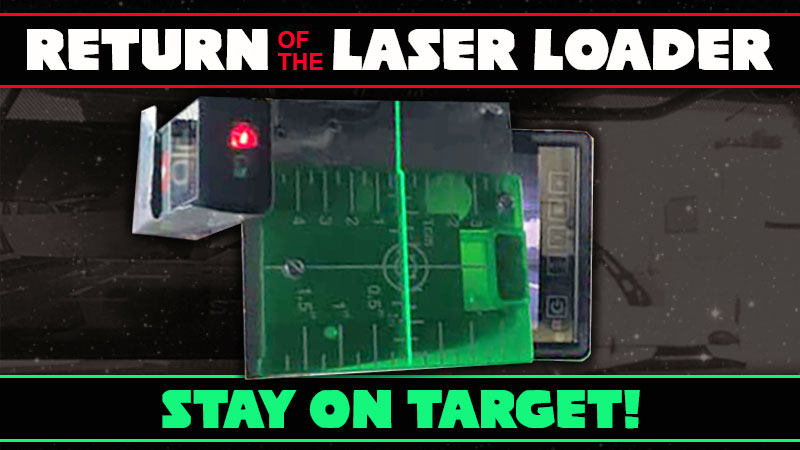 Editor's Note: Upon publishing the mod today, we were contacted by a professional workplace safety expert about the potentially dangerous impact of using green lasers directed toward the truck cab.  As a result, we have retracted the mod.
According to the expert, green lasers can be extremely harmful.  Even with the use of green laser protection glasses, irreversible retinal damage and blindness are possible.  For a safer alternative, use red lasers pointed away from your eyes.  For even better protection, wear specific laser eye protection goggles for the laser nm utilized.
For an approach using a laser pointed away from the truck cab, see Charles Coushaine's winning laser loading mod from 2014 (shown below).
For more information on Charles' winning mod, click here.
Disclaimer: The modifications above are submitted by Truck Camper Magazine readers. It is your responsibility to make sure that any do-it-yourself modification project you undertake is safe, effective, and legal for your situation.
Enter Your Mods Now!
If you'd like to enter a modification you've done on your truck camper, click here. You can enter as many mods as you want, at any time.  Good luck mod makers!