Welcome to the first entry in July's Medium Mod Contest.  One Medium Mod will be published in every Email Alert in July.  At the end of the month, we'll hold a reader vote to determine July's winner.  Click here for information about the 2022 Mod Contest, including how to enter.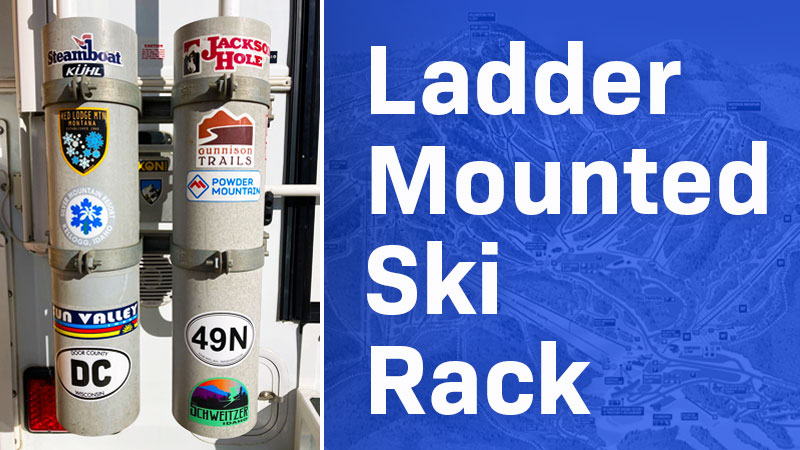 Mike Bowers, Rapid City, South Dakota
Ladder Mounted Ski Rack
2016 Chevrolet 3500HD
2018 Bigfoot 25C10.4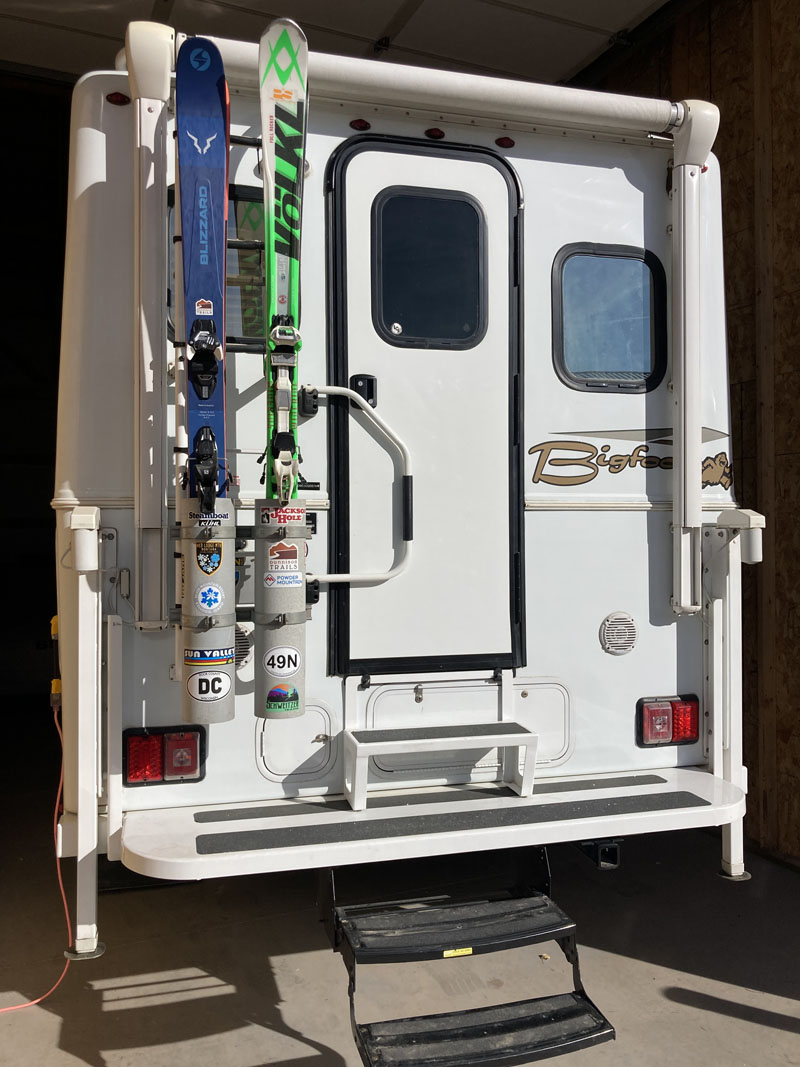 Winter camping and skiing, in particular, are to blame for our truck camper purchase. I soon tired of trying to stash the skis inside the camper, but I did not like any of the external solutions I found prior to this mod.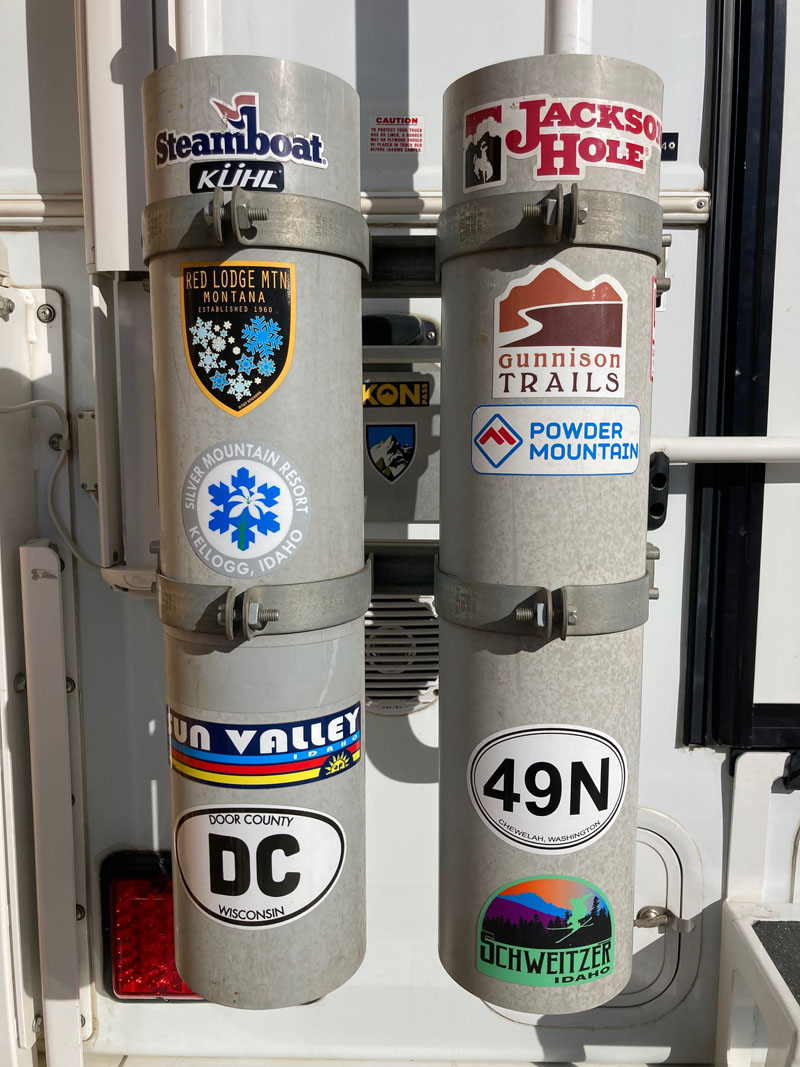 PVC tubing as a means of ski racking has enjoyed a long history in the mass transport end of the ski business. My ski rack was fabricated from PVC tubing, a narrow height B-line strut, and associated conduit clamps.
The fabrication was not particularly difficult, but it took some effort to run down the correct pieces necessary for a successful outcome. PVC size was critical, four-inch being too small and six-inch being too big. Five-inch PVC is not a common off-the-shelf item but, in this case, I was able to source it through our long-time electrical supplier, Border States Electric Supply.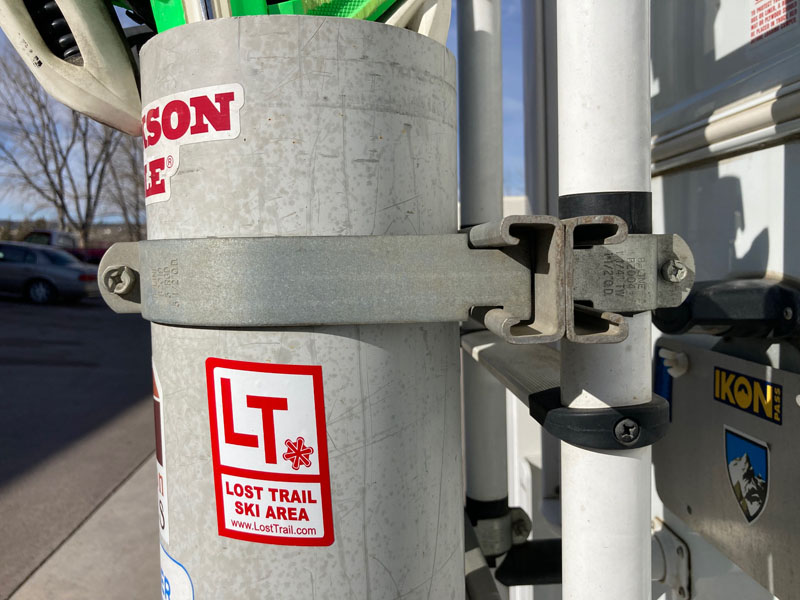 The sizing of the clamps was similarly crucial. In this case, B-Line B2019 clamps were used to hold the tubing (5.5″ O.D. / to fit 5-inch Rigid). B2004 clamps were used for the ladder attachment (1.5″ OD / to fit 1&1/4 TW). The bottom of the tubes were left open for drainage.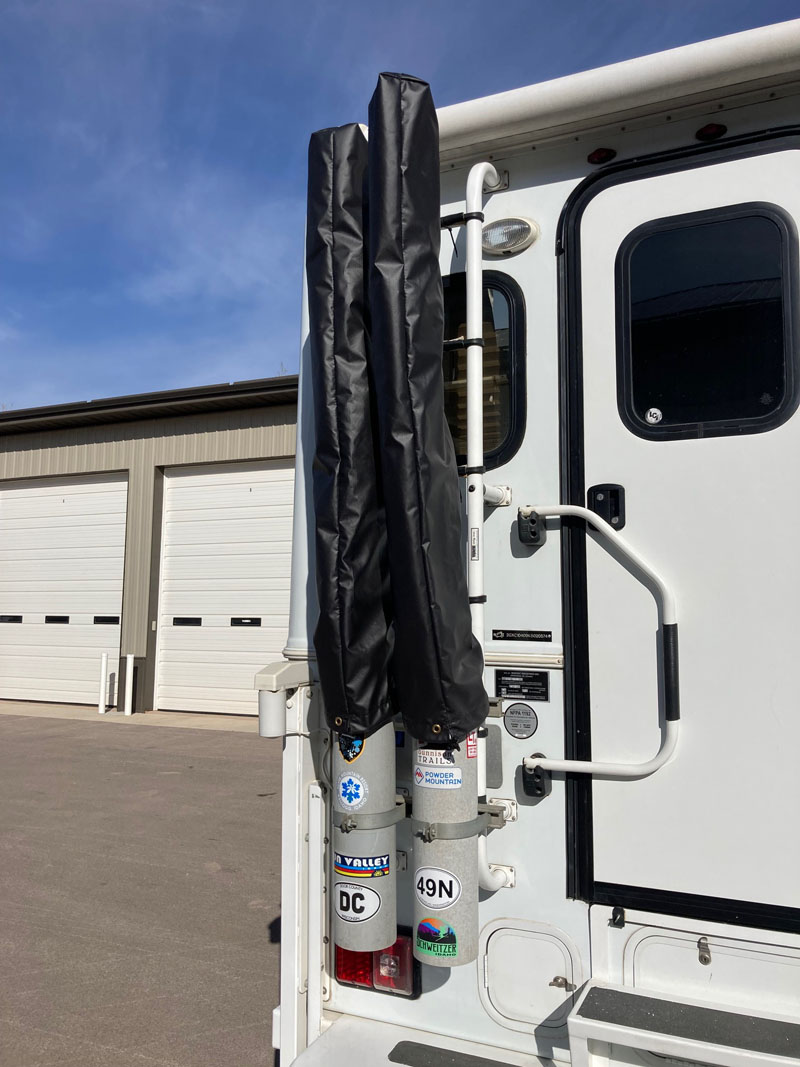 The rack has proved to be rock solid. We have yet to drop any skis. After living with it for a bit of time though, I tired of the crud that always builds up on the back of the camper (and thus the skis), so we recently had two bags fabricated by the local tent and awning shop as a cover.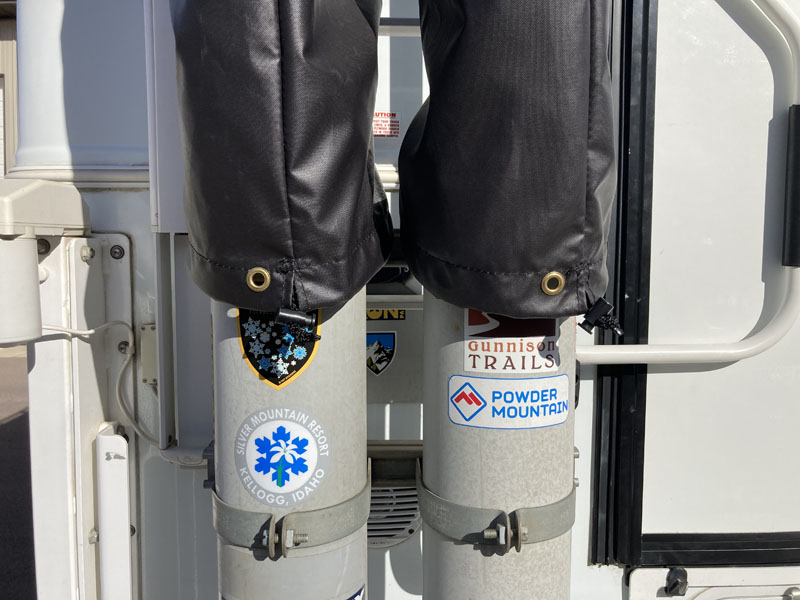 Not every project turns out to be a good idea, but this one seems to have worked.
Materials Used:
(1) 5-inch PVC x 10-feet; cut to two 24-inch sections) – $50
(1) B-Line strut; (cut to two 16-inch sections & bolted back-to-back) – $20
(2) B-line conduit clamps, #B201 – $20
(2) B-line conduit clamps, #B2004 – $10
Misc. SS nuts & bolts – $0
Tarp covers – $75
The PVC and conduit clamps were sourced through Border States Electric Supply. The strut is generic and can be found at most any building supply outlet. Generic-sized clamps can also be found at most building supply outlets, but the 5-inch clamps had to be sourced through Amazon.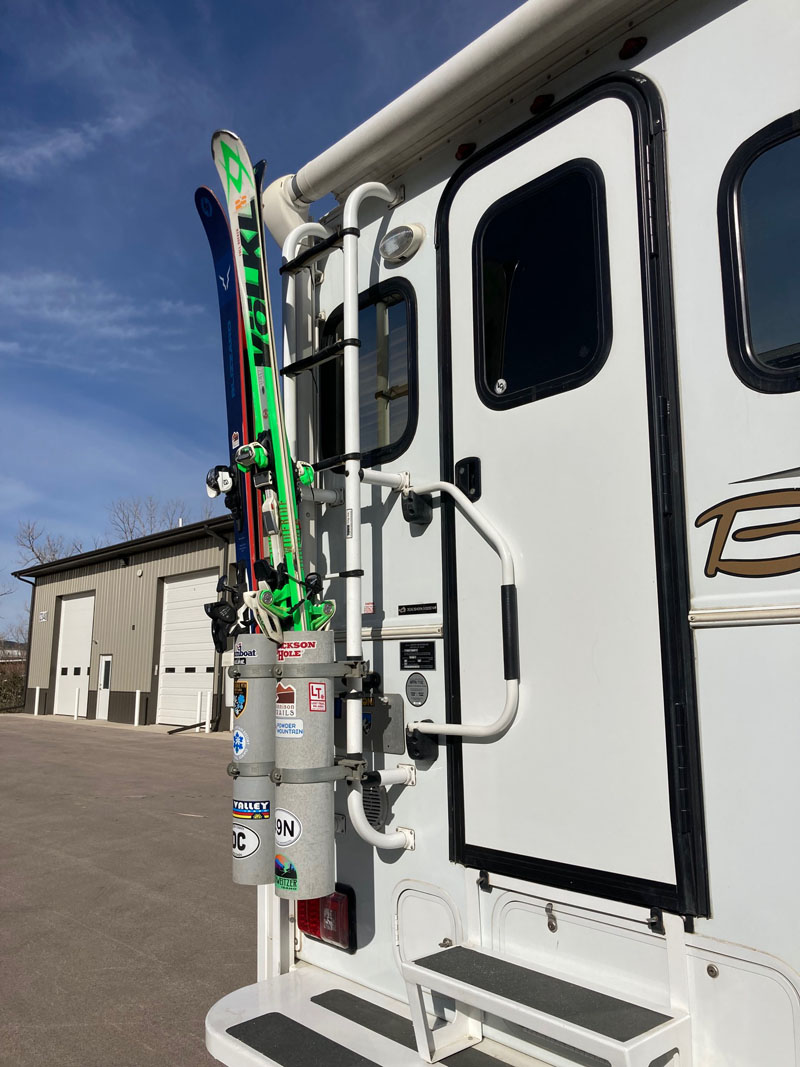 It took me eight hours to complete this modification and cost me $175.  In my opinion, the skill level of this modification is medium.
Disclaimer: The modifications above are submitted by Truck Camper Magazine readers. It is your responsibility to make sure that any do-it-yourself modification project you undertake is safe, effective, and legal for your situation.
Enter Your Mods Now!
If you'd like to enter a modification you've done on your truck camper, click here. You can enter as many mods as you want, at any time.  Good luck mod makers!