Welcome to the sixth entry in August's Medium Mod Contest.  One Medium Mod will be published in every Email Alert in August.  At the end of the month, we'll hold a reader vote to determine August's winner.  Click here for information about the 2022 Mod Contest, including how to enter.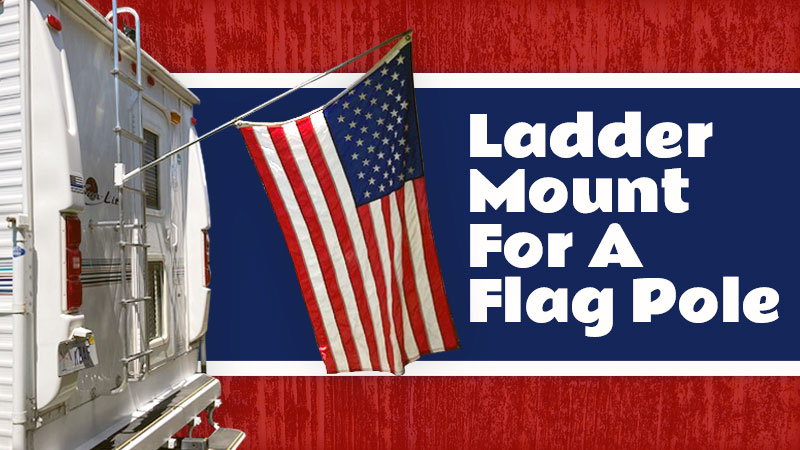 Russ Megargle, Brighton, Michigan
Ladder Mount For A Flag Pole
1987 Ford F-250
1999 Sun Lite 1055
I wanted an easy way to fly the flag when camping with a minimum of work and no holes drilled into the camper. I am also a very novice welder and am always looking for small projects to work on my oxy-acetylene skills.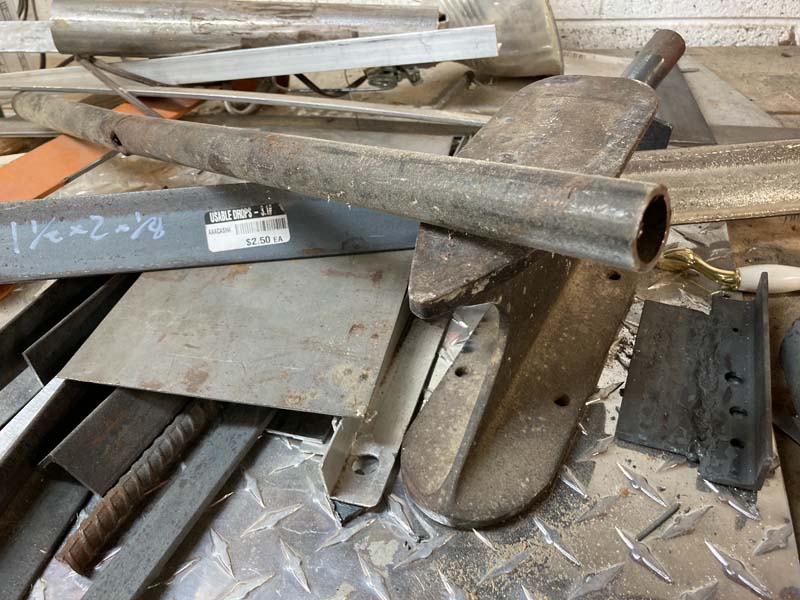 I used scrap steel cutoffs from the local steel supplier. I cut a 1.5-inch by 2-inch by 1/8-inch angle iron 4.5-inches long and a piece of 2-inch by 4.5-inch by1/8 inch flat iron.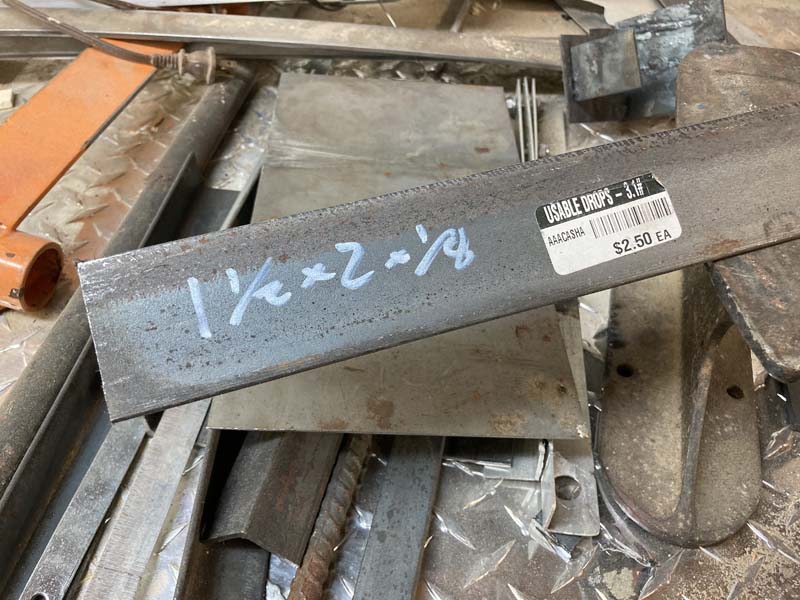 These were welded into a U-shape. I next cut a 4-inch long piece of black iron pipe that was 3/4-inch ID (inside diameter). I chose this size pipe since it fits the electrical conduit that I use for a flag pole.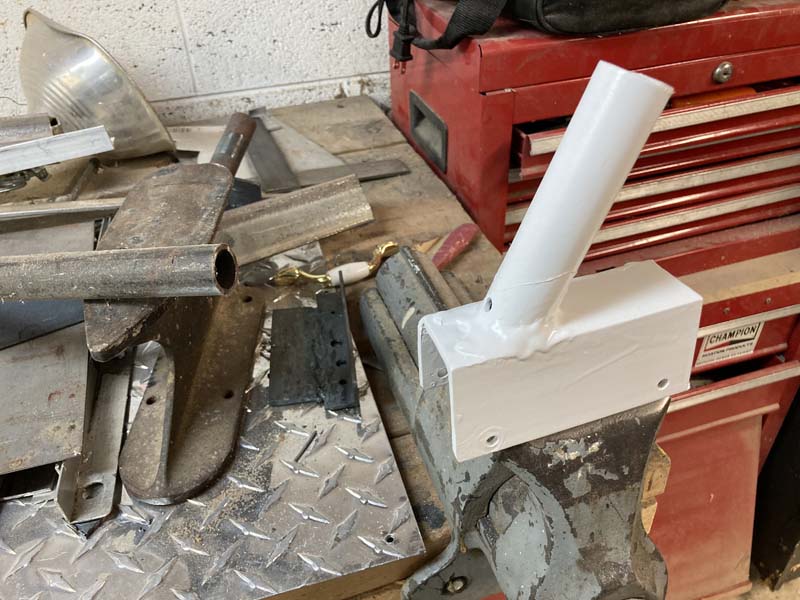 I cut a 35-degree angle on one end of the pipe and welded the cut end to the U-bracket about 1.5-inches from the bottom of the bracket. I drilled a hole in each corner of the U-bracket legs for mounting and a hole at the bottom of the pipe for water drainage.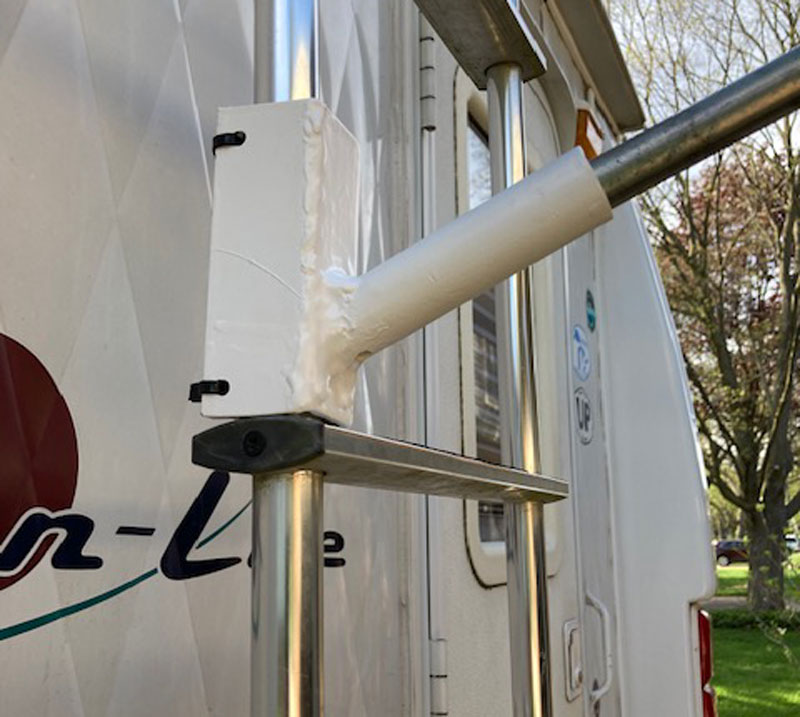 I mounted the flag pole bracket to the rear ladder with zip ties. I also wrapped a short section of an old bike inner tube around the ladder to add a bit of friction. It was not really needed, but I did it anyway.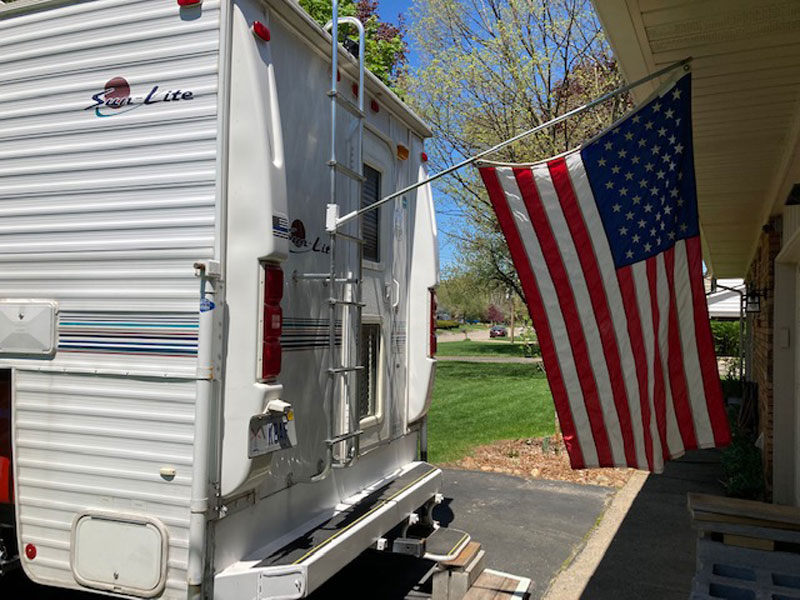 So far, the mod has worked great.
Materials Used:
1.50-inch by 2-inch by 1/8-inch angle iron
(2) 1/8-inch flat steel
1-inch (OD) x 3/4-inch (ID) black pipe
Two zip ties
Old bike inner tube
It took me two hours to complete this modification and cost me $3.50.  In my opinion, the skill level of this modification is easy if you can weld.
Disclaimer: The modifications above are submitted by Truck Camper Magazine readers. It is your responsibility to make sure that any do-it-yourself modification project you undertake is safe, effective, and legal for your situation.
Enter Your Mods Now!
If you'd like to enter a modification you've done on your truck camper, click here. You can enter as many mods as you want, at any time.  Good luck mod makers!