Welcome to the fifth entry in July's Medium Mod Contest.  One Medium Mod will be published in every Email Alert in July.  At the end of the month, we'll hold a reader vote to determine July's winner.  Click here for information about the 2022 Mod Contest, including how to enter.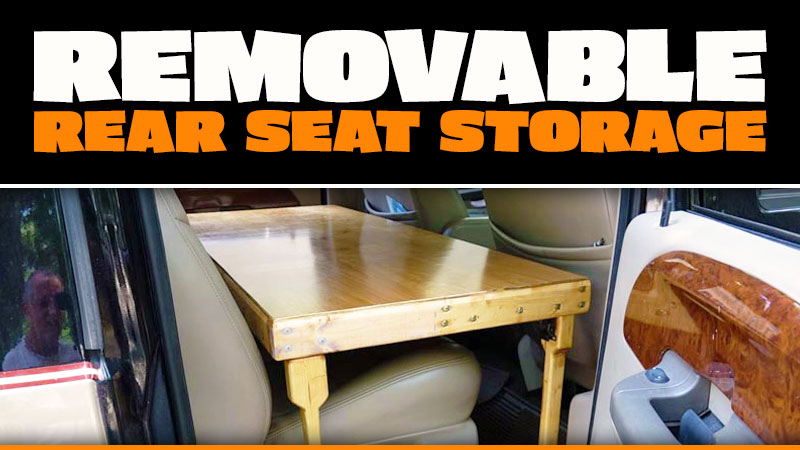 Charles Coushaine, Punta Gorda, Florida
How to Make Removable Rear Seat Truck Storage
2001 Ford F-350
2012 Chalet DS116RB
Whenever I go truck camping I always carry lots of stuff in the back seat of my crew cab truck. Over time, all this stuff (chairs, gazebos, etc.) has started to make marks on the leather seats.
As a solution, I made a removable foldable rear seat truck storage solution to carry all the stuff. This also allows me to remove the storage platform and use the back seats when necessary.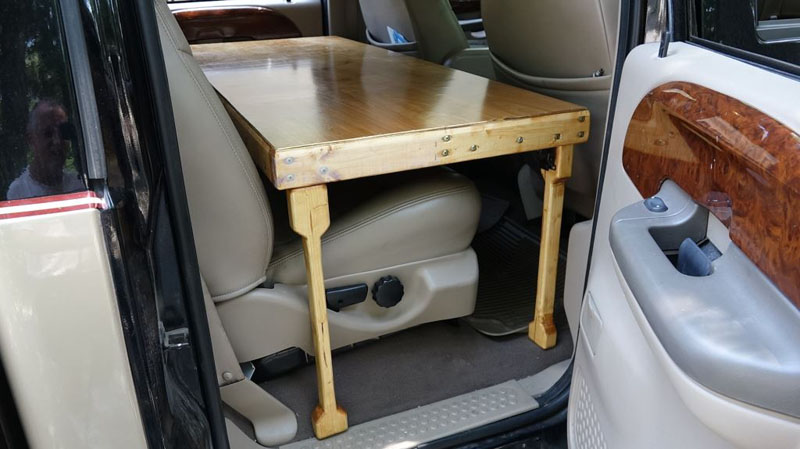 The emphasis for this build was to make a truck back seat storage solution that was easily removable without any tools; quick and easy, and very lightweight.
To make the platform I cut multiple 2-inch by 3-inch boards to form a rectangle that exactly fit over my back seats and between the arm rests of each door. Using 2-inch by 3-inch lumber was chosen to help keep the weight down.
Once assembled, I placed it into the truck with the back of the platform resting on the opened arm rest for support. This allowed me to accurately measure the length of each of the five needed legs.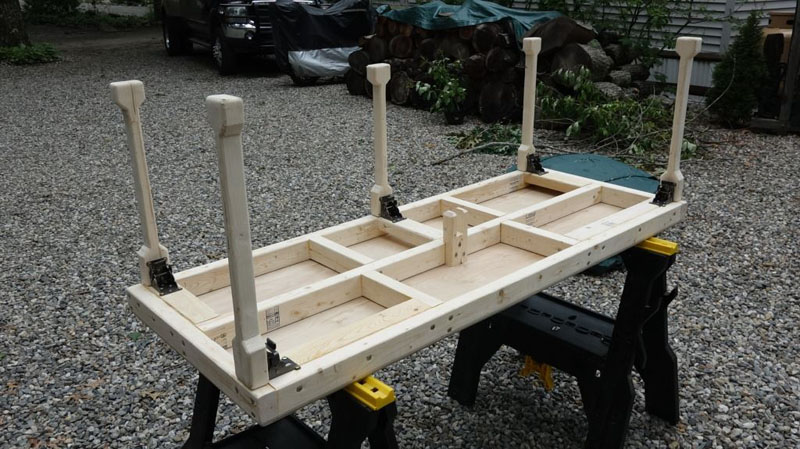 The legs were then assembled to the bottom of the platform using special locking/folding hinges and the entire assembly was put back into the truck to make sure it fit perfectly. Once everything fit nicely, quarter-inch plywood was added to the top surface.
Nearing completion, I decided to weigh the device and found it weighed 34-pounds. To minimize its weight even further, I drilled (70) 1.5-inch holes throughout the bottom structure wherever it was possible. This surprisingly brought the weight down to 30-pounds for a four-pound reduction.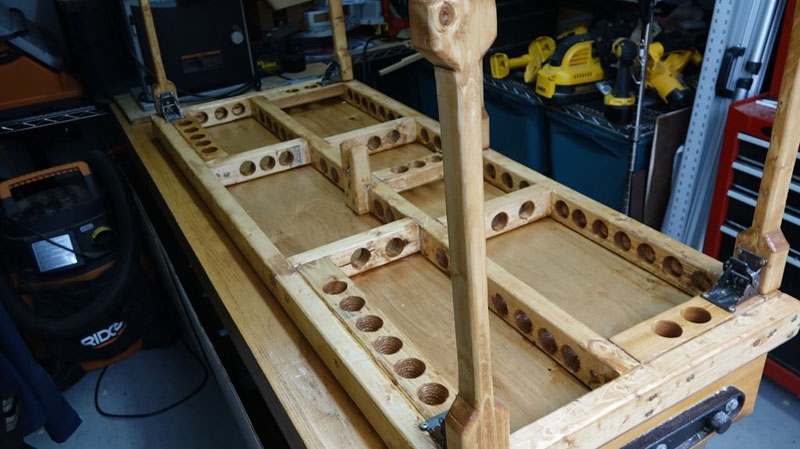 The last thing to do was stain and polyurethane the entire device to protect it from wet chairs that may be thrown in someday.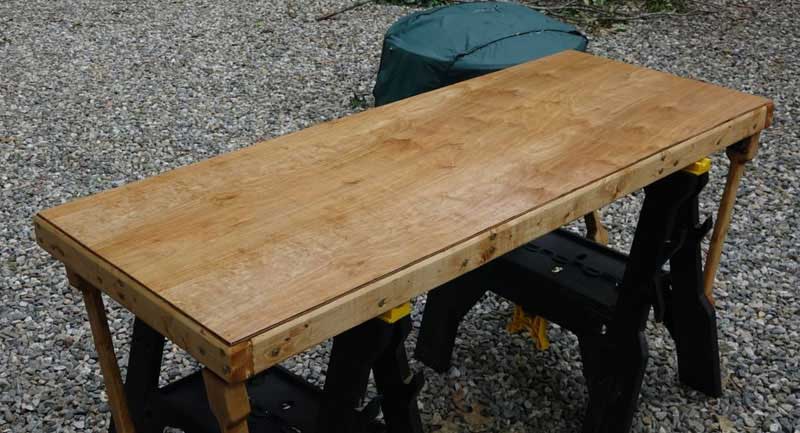 After multiple test drives, this mod has worked out fantastic. I had purchased two 75-pound gazebos that would not fit laying on my truck seats because their length hit the door handles. This new platform was designed to create a level plane just above the door handles to allow for about six more inches in length inside the doors. Now the gazebos fit perfectly along with all my other stuff, and it's removable so that I can use the back seats whenever necessary.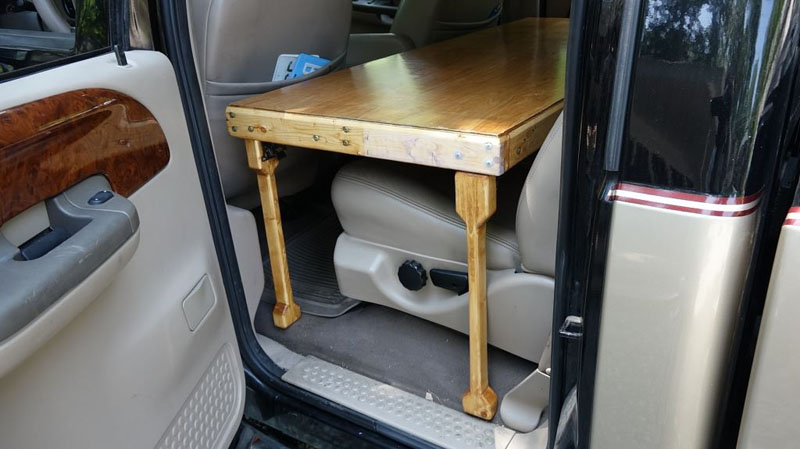 If you decide to do this mod, here is the link for the folding brackets, and lock hinges with screws.
It took me 10 hours to complete this modification and cost me $75.  In my opinion, the skill level of this modification is medium.
Disclaimer: The modifications above are submitted by Truck Camper Magazine readers. It is your responsibility to make sure that any do-it-yourself modification project you undertake is safe, effective, and legal for your situation.
Enter Your Mods Now!
If you'd like to enter a modification you've done on your truck camper, click here. You can enter as many mods as you want, at any time.  Good luck mod makers!