Welcome to the fifth entry in August's Mega Mod Contest.  One Mega Mod will be published in every Email Alert in August.  At the end of the month, we'll hold a reader vote to determine August's winner.  Click here for information about the 2021 Mod Contest, including how to enter.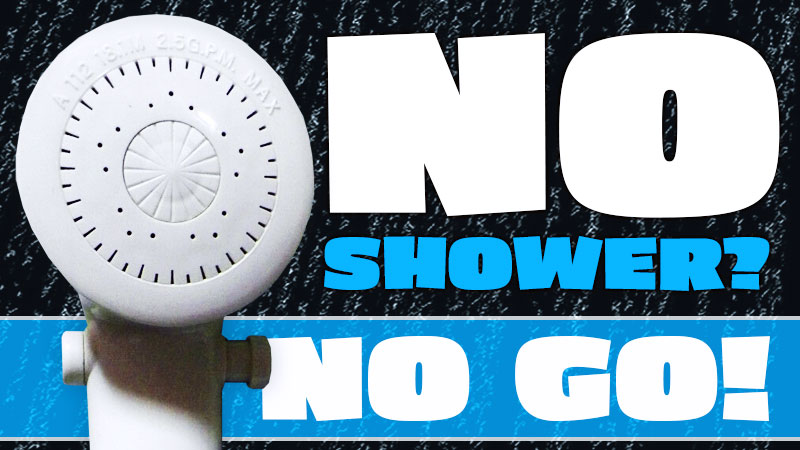 Mike Sloggatt, Levittown, New York
From Closet To Wet Bath

2013 Ford F-150
2000 Custom built for 5.5-foot bed
My recent entry to truck camping during the Covid crisis spurred us on to buy a used camper.  Finding one for an F-150 short bed was going to be tough.  Finally, I found one that was custom-built for a short bed half-ton truck.
The price was right, but it was missing one necessary function for overnight beach outings; a shower and a grey water holding tank.
My wife said, "No shower. No camper".  Finding this camper was hard enough.  I figured, "How hard can it be to add a shower?".
I added an on-demand water heater, a 20-gallon grey water tank, an integrated shower pan, a shower head, a faucet, and an outside shower connection.  I hooked up the kitchen faucet to hot water as well.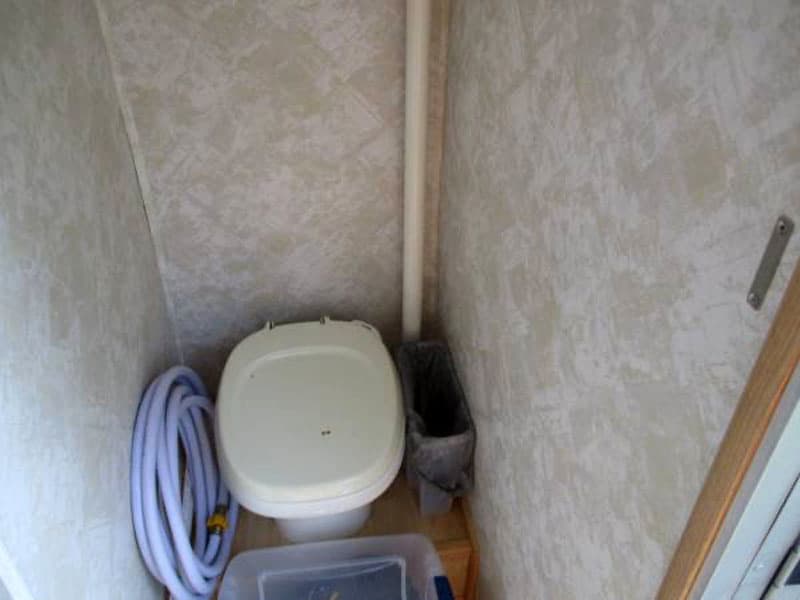 I removed the toilet and installed a raised molded pan using PVC.  This created a cavity to run my waterlines and gave me a place to mount the shower body.  I installed fiberglass reinforced wall panels, bedding the corners and bottoms in a high-quality Polymer sealant.
Since I did not have enough space to install a shower trap, I used a sanitary waste valve to tie into my new grey water plumbing.  I also connected the sink to the grey water to allow us to come into compliance for camping on the beach.  A new higher Thetford toilet and a shower curtain were also added.  I also added a bigger bath fan in the vent hatch of the bath.
We now have hot water showers!  I like the on-demand water heater.  We can set the output temperature on the control panel to eliminate mixing hot and cold water.  For washing dishes, we can turn it up.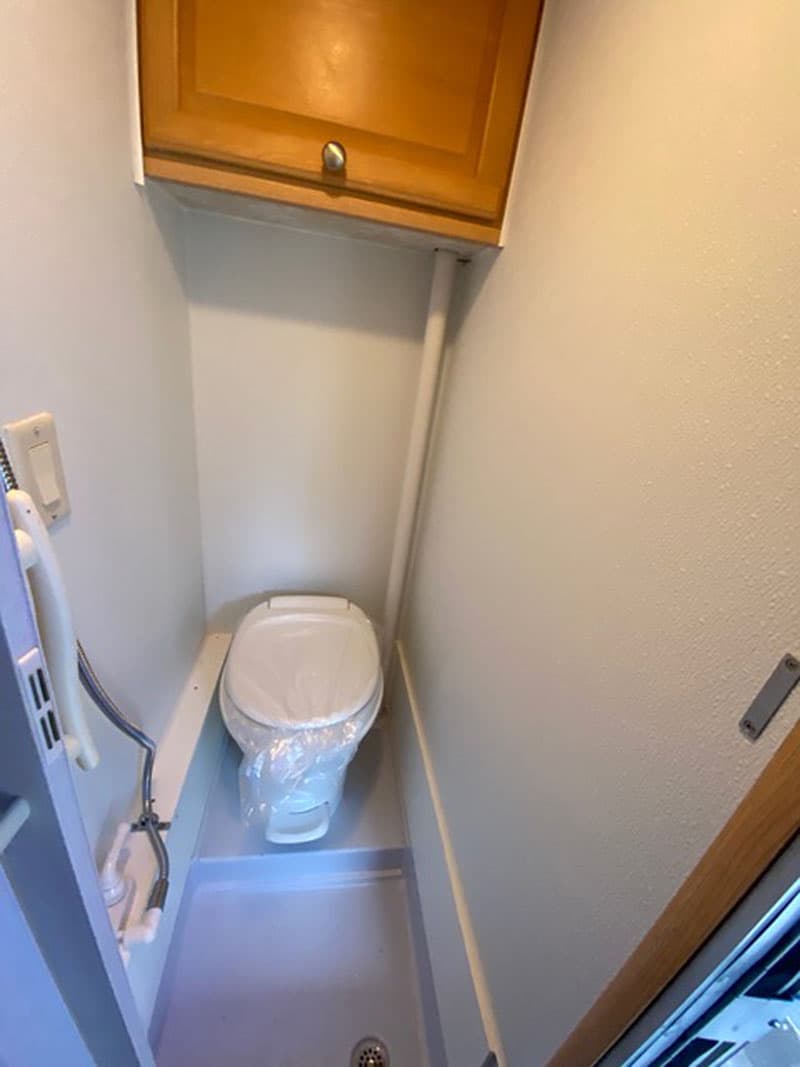 The bath is tight since it is a small camper, but it works.  On a few trial runs, we went to a few campsites that requested self-contained facilities due to Covid. I  had to work out a couple of bugs like modifying the shower body configuration.
Unfortunately, we didn't get it finished in time for beach season and the heater is 110-volts.  It's only 19-miles to the nearest 4×4 beach access and 25-miles to the access point where we like to fish and stay overnight.  It will be great to share this experience with my son and his family.
Most of the supplies came from Amazon, Rec Pro, and the local big box store.
Shower Pan SP400-PW on eBay – $131
Shower Outside: Dura Faucet DF-SA189-BK on Amazon – $63
Shower Interior Dura Faucet DF-SA100C-WT on Amazon – $20
Drain Wavin BV1B/UB HepvO Sanitary Waste Valve – $26.20
FRP panels at Home Depot – three panels – $32.97
Toilet AquaMagic Thetford 31671 on Walmart online – $135
Grey water tank Class A customs UM 200 on Amazon – $44.99
Heater on RP-1057W RecPro.com – $417
Misc Pex & Plumbing parts from Home Depot – $200
It took me approximately 40-hours on and off to complete this modification and cost me $1,200.  In my opinion, the skill level of this modification is hard and I am a home remodeler with lots of tools.
Disclaimer: The modifications above are submitted by Truck Camper Magazine readers. It is your responsibility to make sure that any do-it-yourself modification project you undertake is safe, effective, and legal for your situation.
Enter Your Mods Now!
If you'd like to enter a modification you've done on your truck camper, click here. You can enter as many mods as you want, at any time.  Good luck mod makers!