Welcome to the eighth entry in January's Mega Mod Contest.  One Mega Mod will be published in every Email Alert in January.  At the end of the month we'll hold a reader vote to determine January's winner.  Click here for information about the 2021 Mod Contest, including how to enter.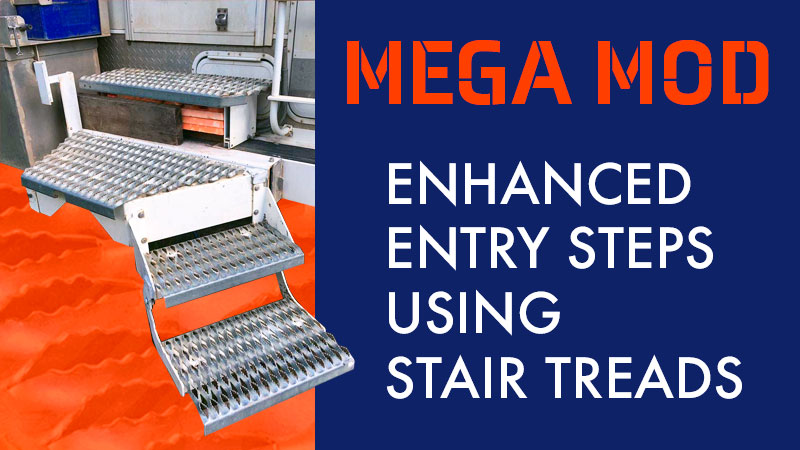 Nelson Cobbett, Fort Nelson, British Columbia
Enhanced Entry Stairs Using Stair Treads
2019 Ford F350
2014 Arctic Fox 990
We like to camp in all seasons.  The factory black tread material on the steps was slippery when it was cold and wet outside.  Additionally, the stairs were quite narrow for carrying packer boxes of supplies in and out of the camper.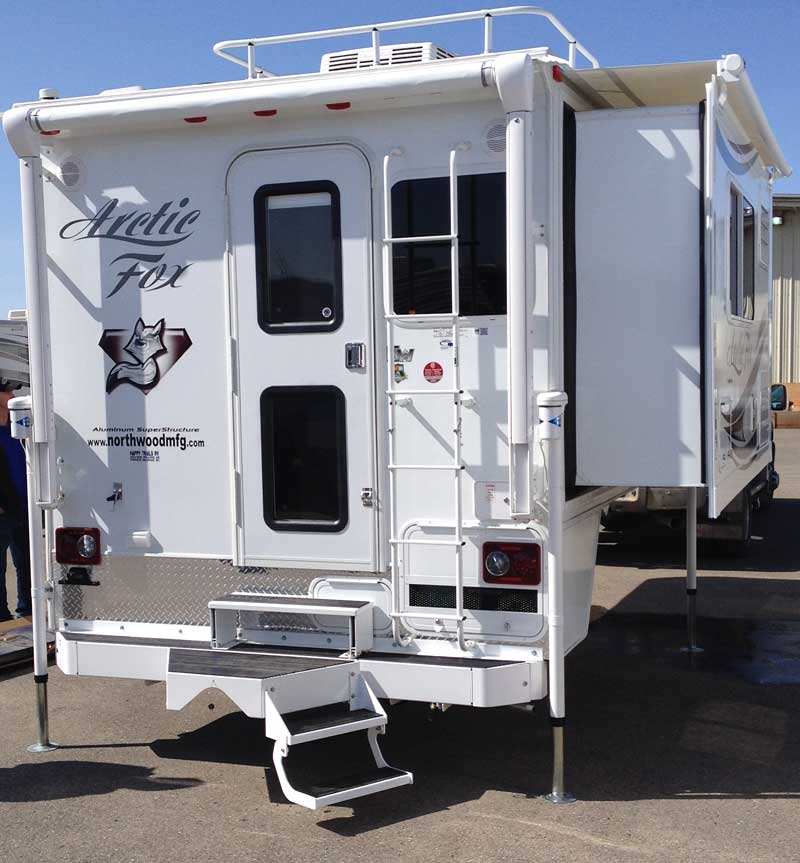 My wife fell and broke her leg carrying a packer box out of the camper, which was a good incentive for modifying the stairs.
I used stair tread walkway material to widen and replace existing narrow stairs.  To extend the bottom stairs to match the original stairs I had to insert tubing.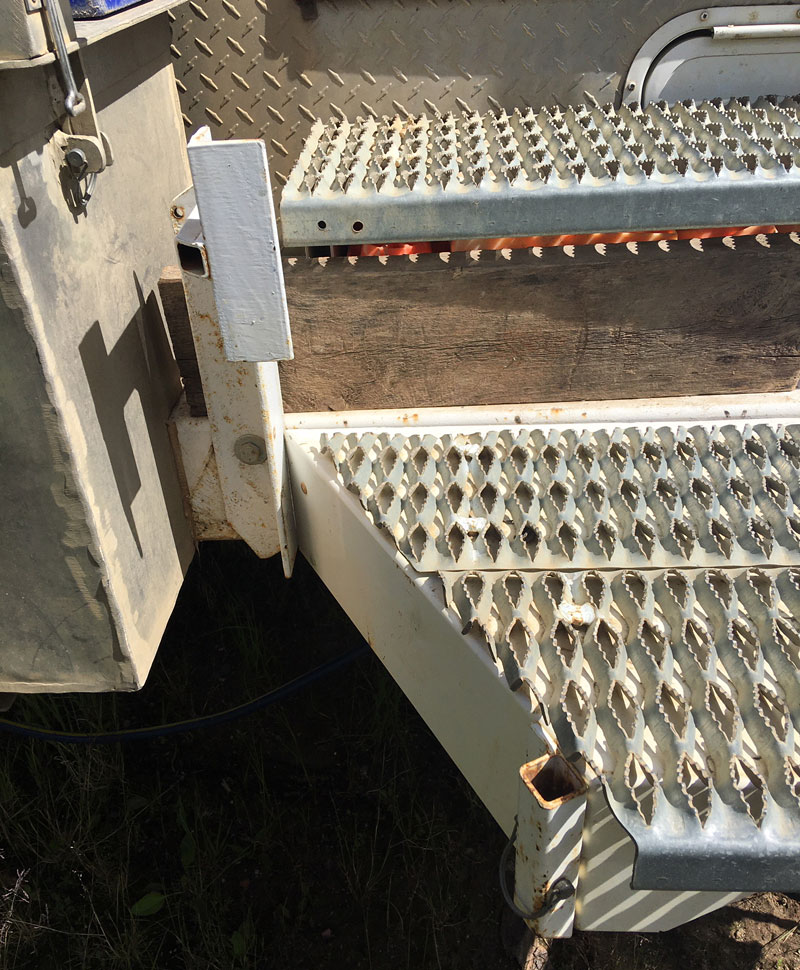 Then I welded the walkway material to the camper.  I also added a removable bottom stair for use when camping to assist with elevation.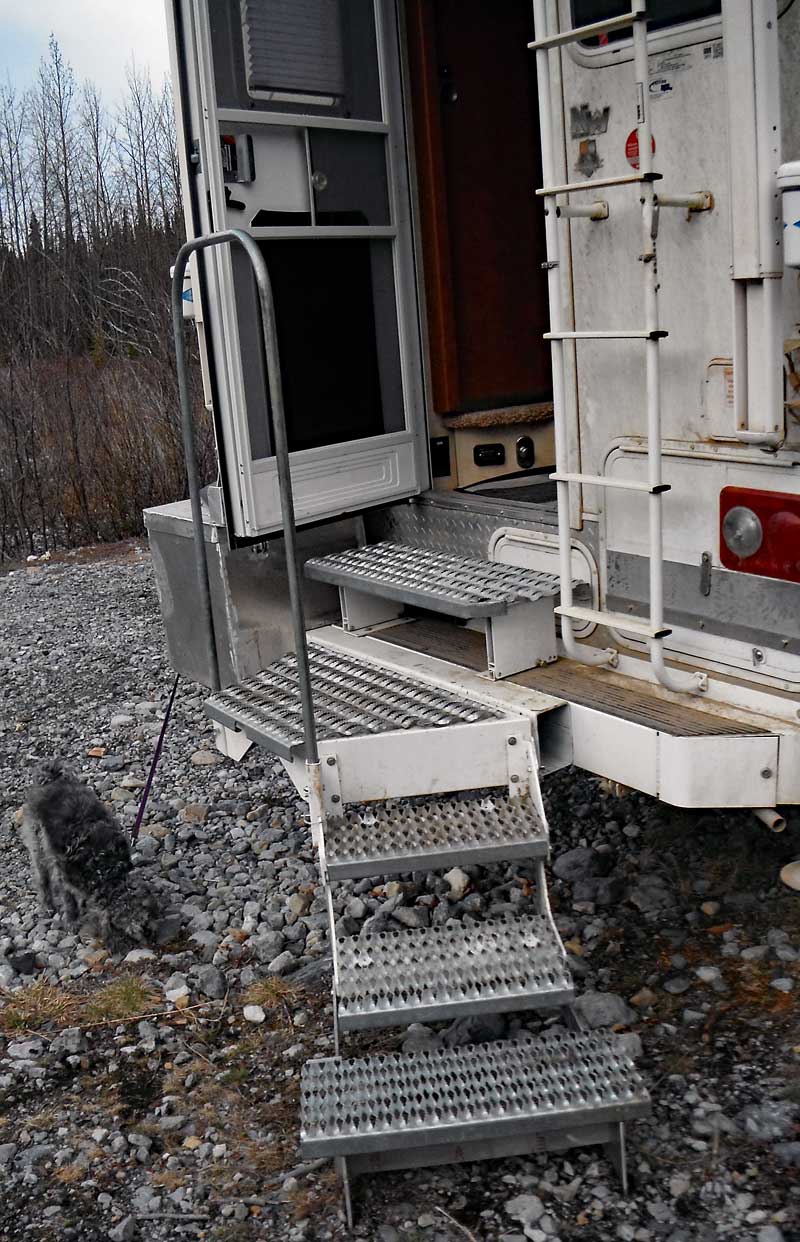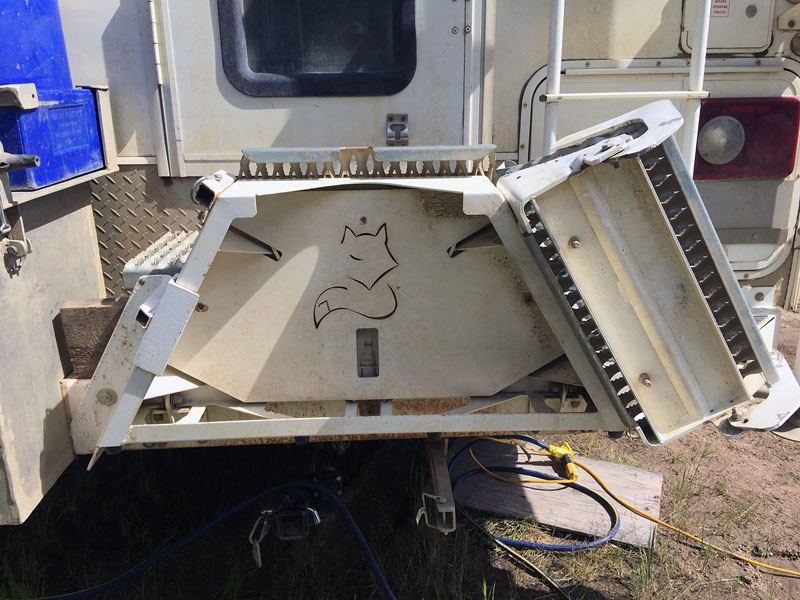 The stairs fold up and are pinned with a spring lock pin for travel – much the same as the former stairs.  The bottom step and the rail are removed when traveling.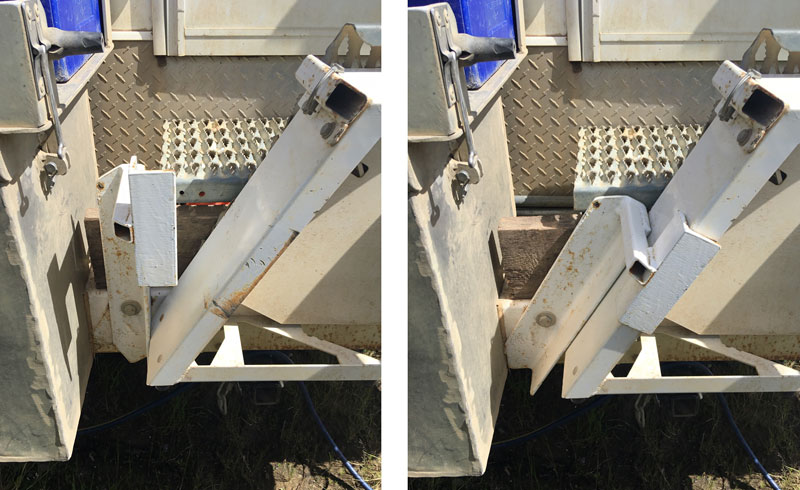 Above: In the pictures, note how the bar on the left locks the folded stairs into place.  There is a pin to hold it in place when we travel.
I also welded an aluminum storage box to the back of the camper for storing wood or fuel.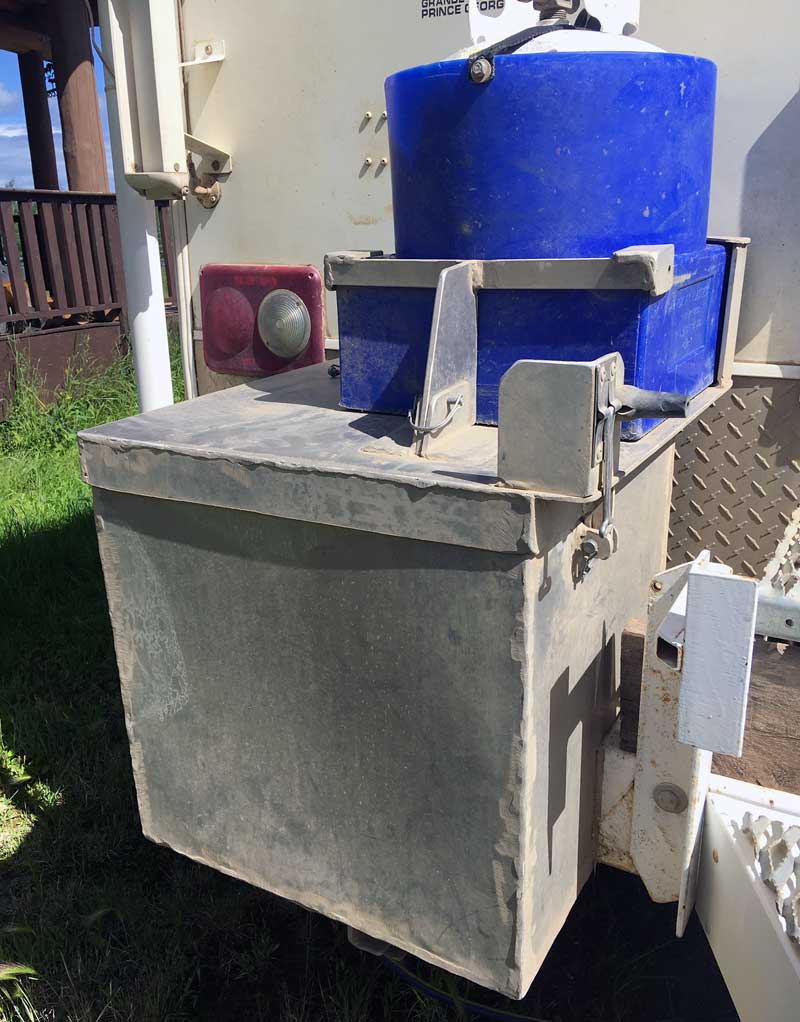 This has been a wonderful modification with great stair grip.  This set-up is not for everyone because it is not aesthetically pleasing, but the design is so useful and safe.  It would be uncomfortable for a pet (or bare feet) to walk on.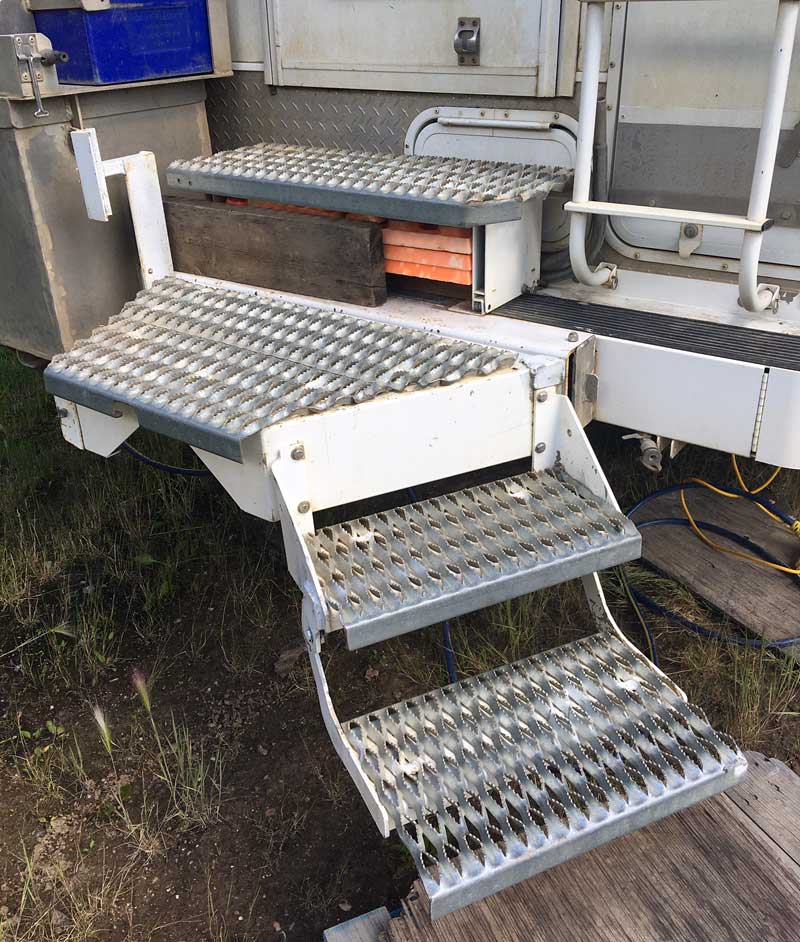 It took me four hours to complete the stair modification and cost me $450.  The box cost about $250 in materials.  In my opinion, the skill level of this modification is hard.
Disclaimer: The modifications above are submitted by Truck Camper Magazine readers. It is your responsibility to make sure that any do-it-yourself modification project you undertake is safe, effective, and legal for your situation.
Enter Your Mods Now!
If you'd like to enter a modification you've done on your truck camper, click here. You can enter as many mods as you want, at any time.  Good luck mod makers!