Welcome to the sixth entry in November's Mini Mod Contest.  One Mini Mod will be published in every Email Alert in November.  At the end of the month, we'll hold a reader vote to determine November's winner.  Click here for information about the 2022 Mod Contest, including how to enter.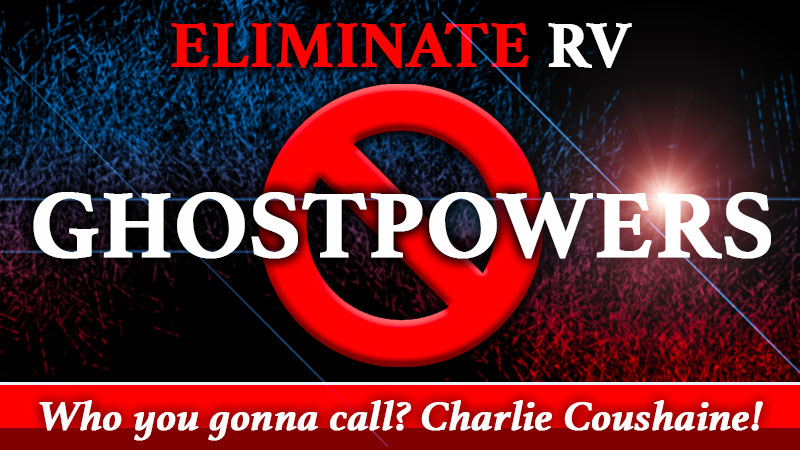 Charles Coushaine, Punta Gorda, Florida
Eliminating Ghost Power in an RV
2001 Ford F-350
2012 Chalet DS116-RB
Ghost Power, often called vampire power or phantom power, is power wasted by devices when they're not in use or even turned on. This is especially important in a 12-volt RV when you're boondocking and living off your batteries. Finding ghost power and eliminating it is one positive step towards power conservation.
The first ghost power device I decided to eliminate was the radio in our Chalet truck camper. This was a device we seldom used and was always switched off, but the display stayed on with a very annoying blue light – which my wife hated at night.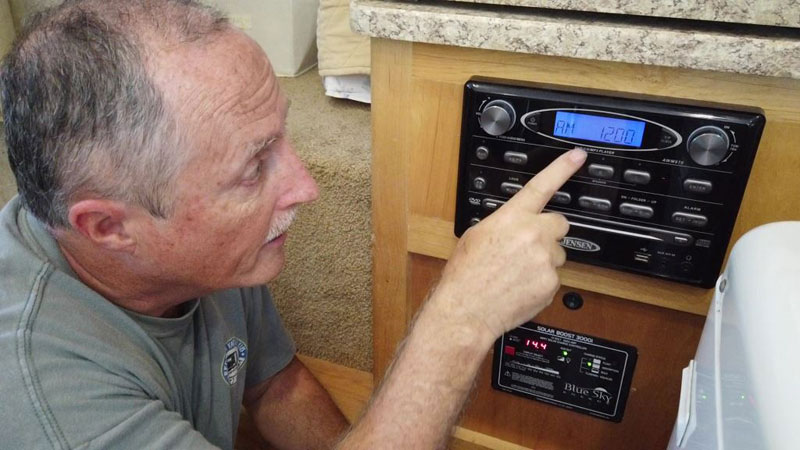 To completely make this device off all the time, I decided to put an additional rocker switch in the power line to stop all power from going to the radio. This required the removal of the outer bezel, four screws holding the radio into its hole, and pulling the radio out.
I then determined the exact power wire feeding the radio by locating the fused yellow wire and removing the fuse. This worked perfectly, so I decided that it was the wire to splice the rocker switch into.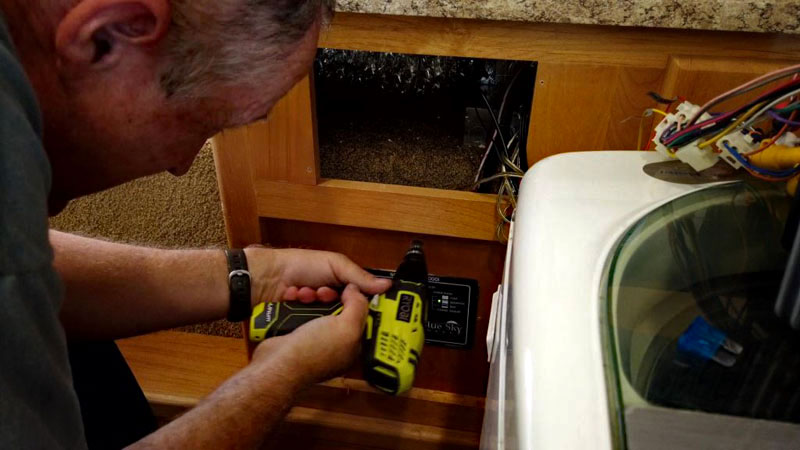 Using a stepped drill, I carefully drilled a hole in the cabinet below the radio and installed the rocker switch. I then wired the switch into that fused yellow wire and re-installed the radio. Simple and easy!
To see the installation, watch the following video:
This simple mini-mod has worked out fantastic! We no longer have a constant blue light coming from the radio display, and I know definitively that no ghost power is being siphoned by the radio!.
Projects like this are not sexy, but eliminating wasted power throughout my RV will allow my batteries to last longer and therefore we can boondock longer, especially on marginal sun days when my solar is not at peak power. Every little bit helps and it all adds up.
You can get the Rocker Switch ON/Off 2-Pin Latching Toggle SPST on Amazon.
It took me one hour to complete this modification and cost me $5.  In my opinion, the skill level of this modification is easy.
Disclaimer: The modifications above are submitted by Truck Camper Magazine readers. It is your responsibility to make sure that any do-it-yourself modification project you undertake is safe, effective, and legal for your situation.
Enter Your Mods Now!
Click here for information about the 2022 Mod Contest.  If you'd like to enter a modification you've done on your truck camper, click here. You can enter as many mods as you want, at any time.  Good luck mod makers!