Welcome to the first entry in June's Mini Mod Contest.  One Mini Mod will be published in every Email Alert in June.  At the end of the month, we'll hold a reader vote to determine June's winner.  Click here for information about the 2022 Mod Contest, including how to enter.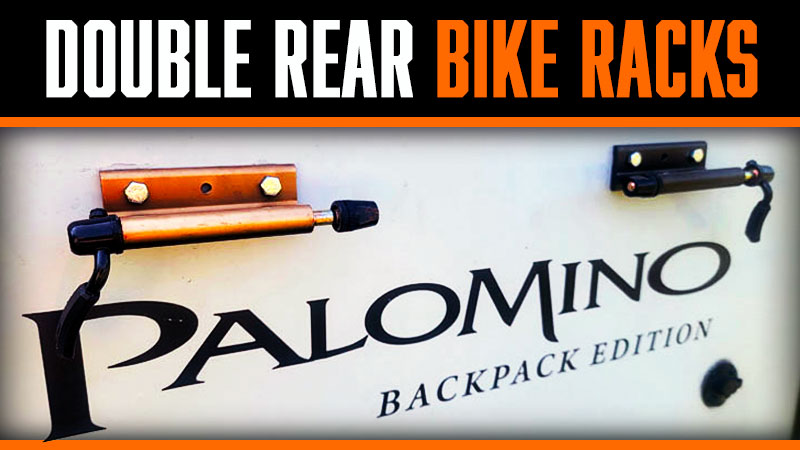 Greg Gabert, Seminole, Florida
Rear Bike Racks
2019 Ram 3500
2017 Palomino SS-1200
I wanted to move my bike transport to the rear of my camper allowing for the future installation of a winch on the front of my truck.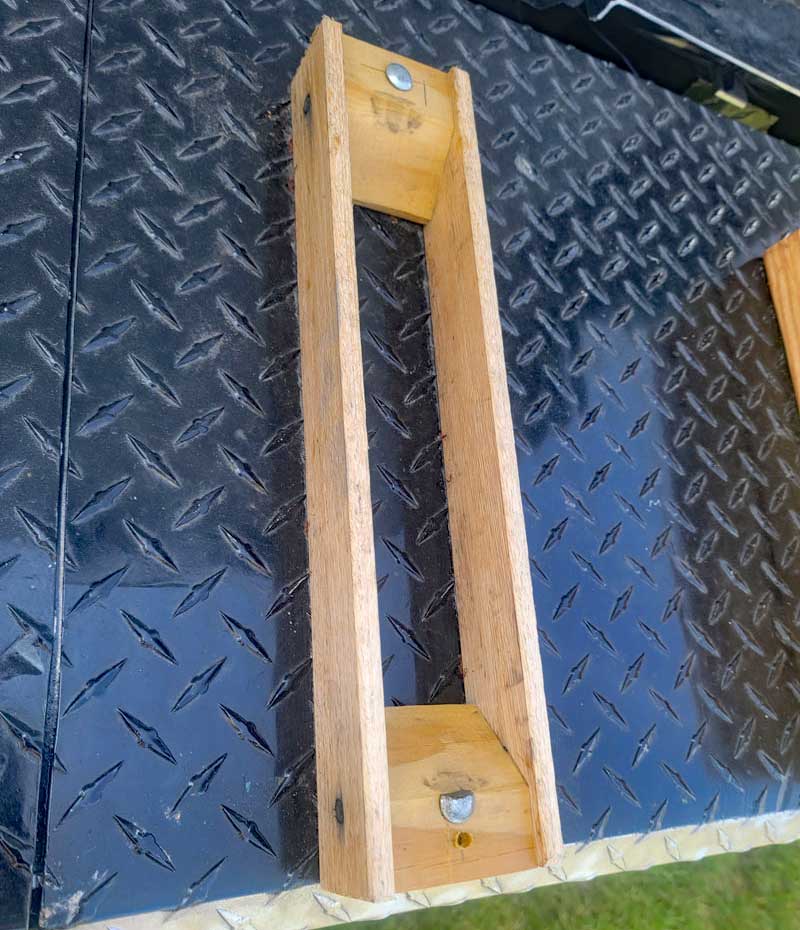 First, I constructed two-wheel nests from scrap hardwood and attached them to the top of my rear storage locker with 1/4-inch carriage bolts. The lid is split. Under the bikes is my spare LP tank which fuels my generator.
The right nest has spacers to raise the road bike so the handlebars don't come into contact with each other.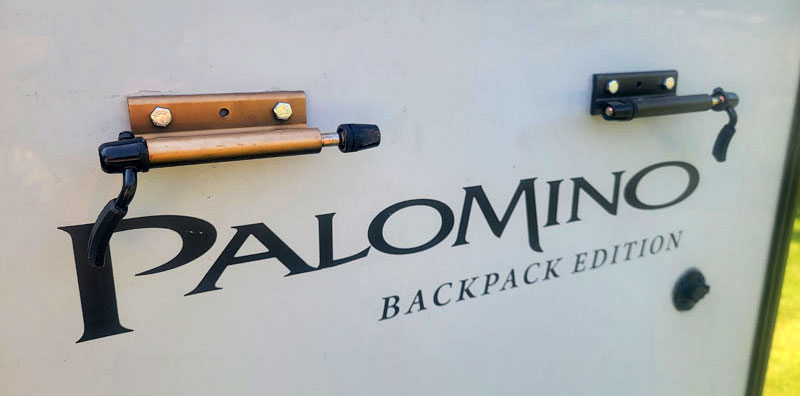 The front wheels of the bikes are removed and axle mounts were attached to the rear wall of the camper with 1/4-inch bolts with inside backing plates. I will be installing an eyelet and chain for security.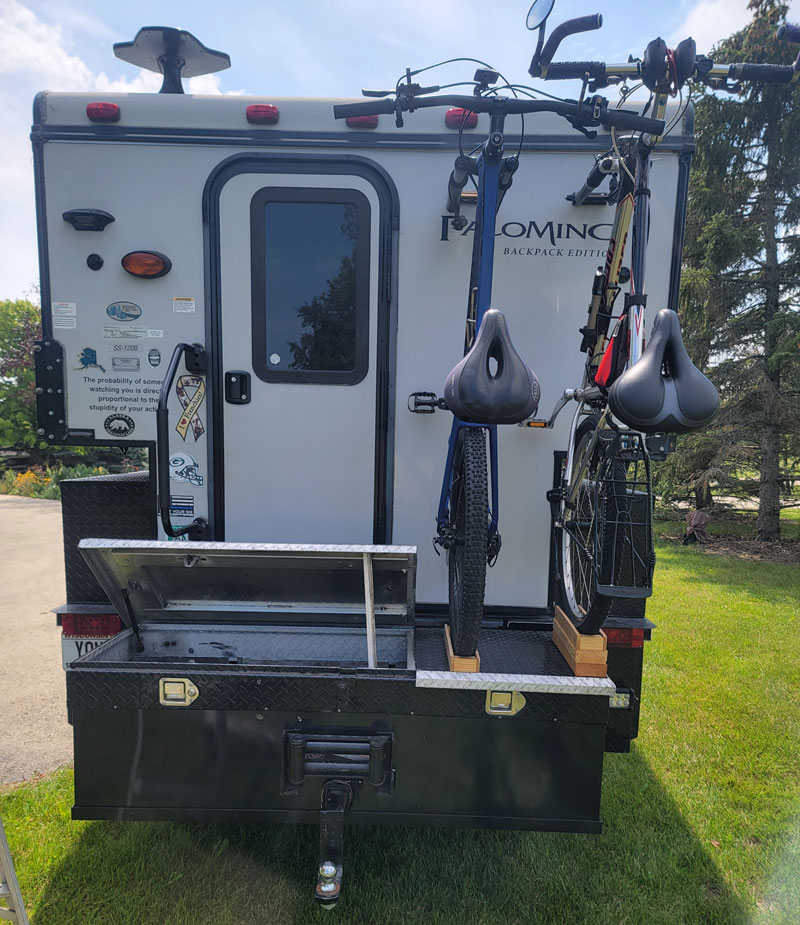 I just received a Pro Bike Tool Travel bike cover with a warranty. After reviewing a lot of covers, this one rose to the top of my list. I have to modify it to fit properly without the front wheels and figure it might last a couple of years.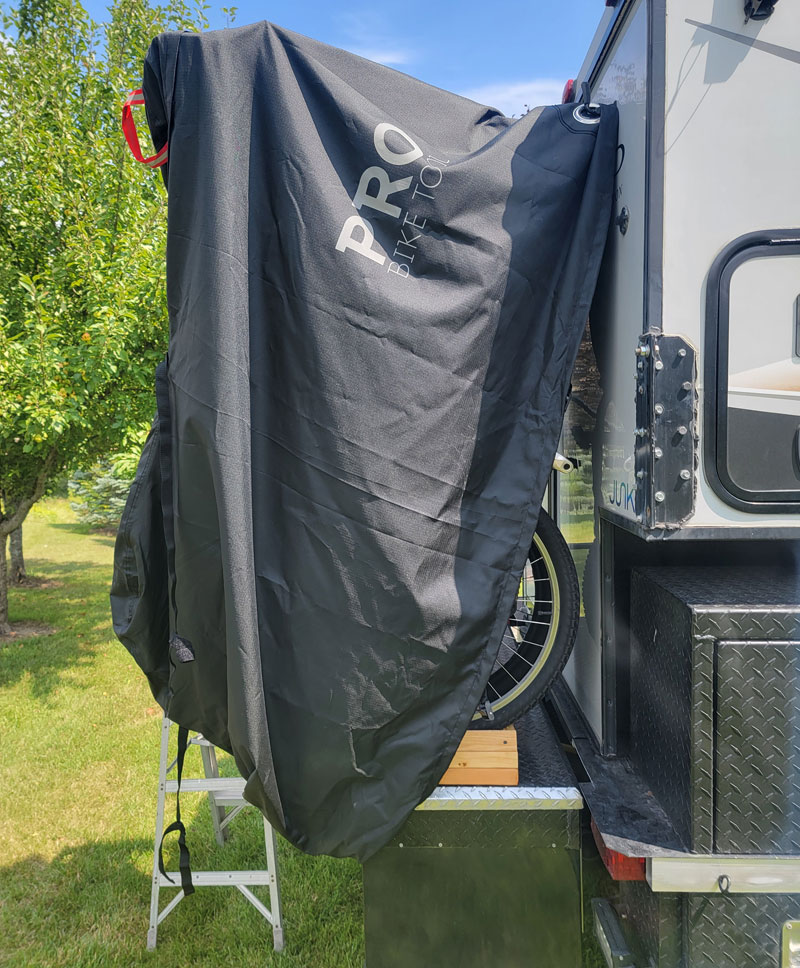 I intend to install a wireless camera to monitor the rear when I'm pulling a boat and the flutter from the cover.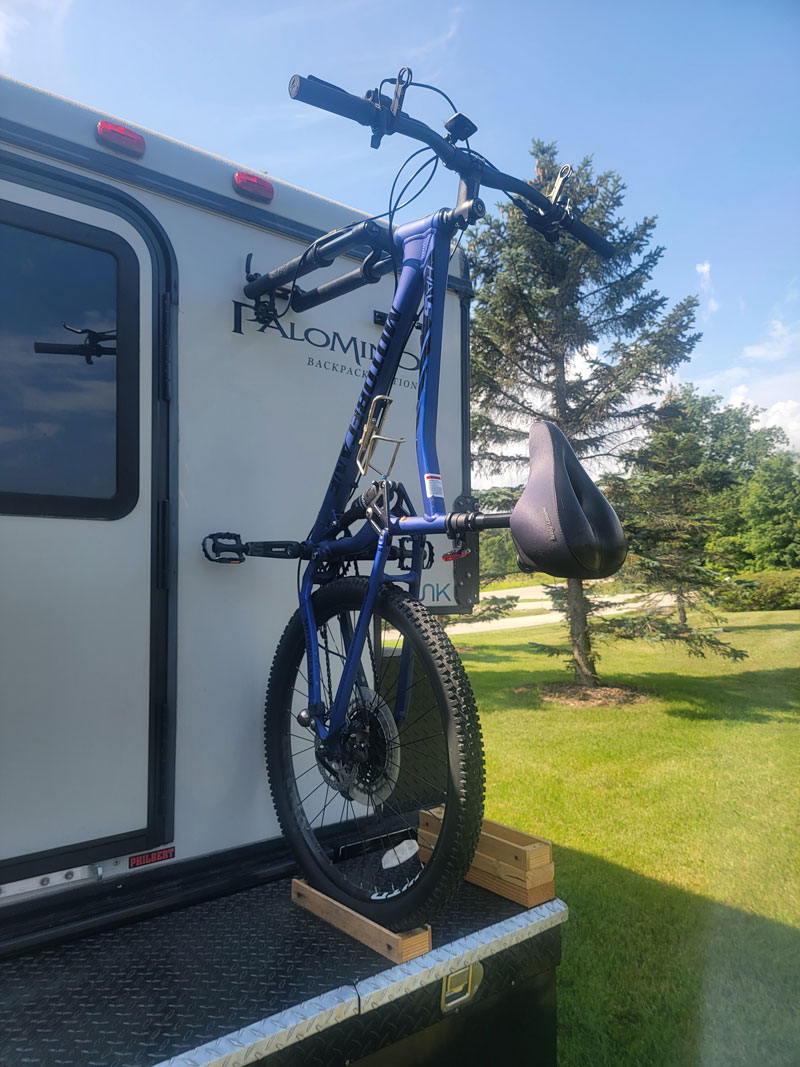 My brother-in-law followed me on a bike outing and stated that he saw no bike movement. So we chalk it up as a success.
It took me four hours to complete this modification and cost me $100.  In my opinion, the skill level of this modification is easy.
Disclaimer: The modifications above are submitted by Truck Camper Magazine readers. It is your responsibility to make sure that any do-it-yourself modification project you undertake is safe, effective, and legal for your situation.
Enter Your Mods Now!
If you'd like to enter a modification you've done on your truck camper, click here. You can enter as many mods as you want, at any time.  Good luck mod makers!