Welcome to the fifth entry in November's Mini Mod Contest.  One Mini Mod will be published in every Email Alert in November.  At the end of the month, we'll hold a reader vote to determine November's winner.  Click here for information about the 2022 Mod Contest, including how to enter.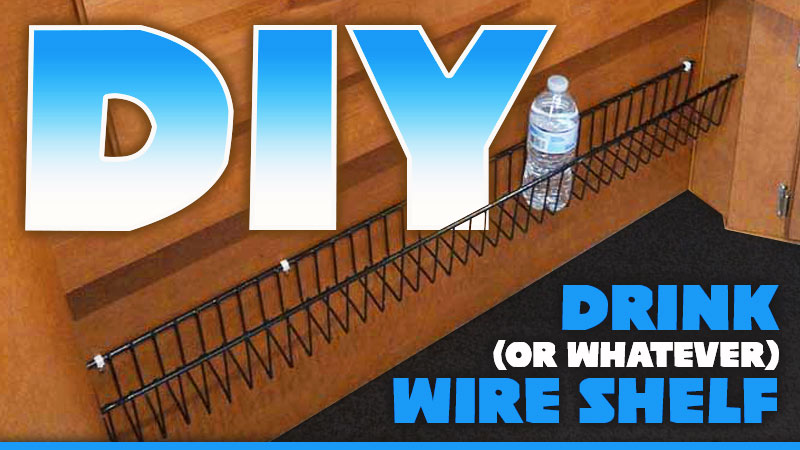 Terry Fleming, Scottsdale, Arizona
DIY Drinks (Or Whatever) Wire Shelf
1999 Ford F-250
2018 Adventurer 80RB
We usually place a case of soda and water on the floor in front of the stove. Relocating heavy stuff is not one of our favorite things to do, so the drinks stay put like an indoor speed bump.
I had just finished building a food pantry for my wife and needed to shorten an existing wire shelf to make room for the pantry. It was then that I realized that the newly removed section of the shelf might be just the thing I was looking for.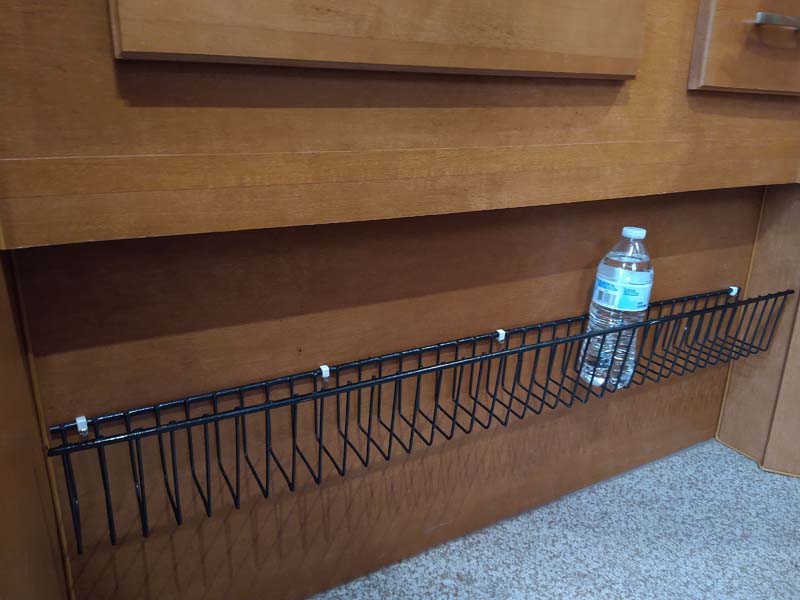 Using an angle grinder with a metal cutting wheel, I cut the shelf down to the required length and width and carefully bent it into a U-shape. A pair of snips would have also worked to resize the shelf. Next, I applied a few coats of spray paint, and my mod was looking pretty good.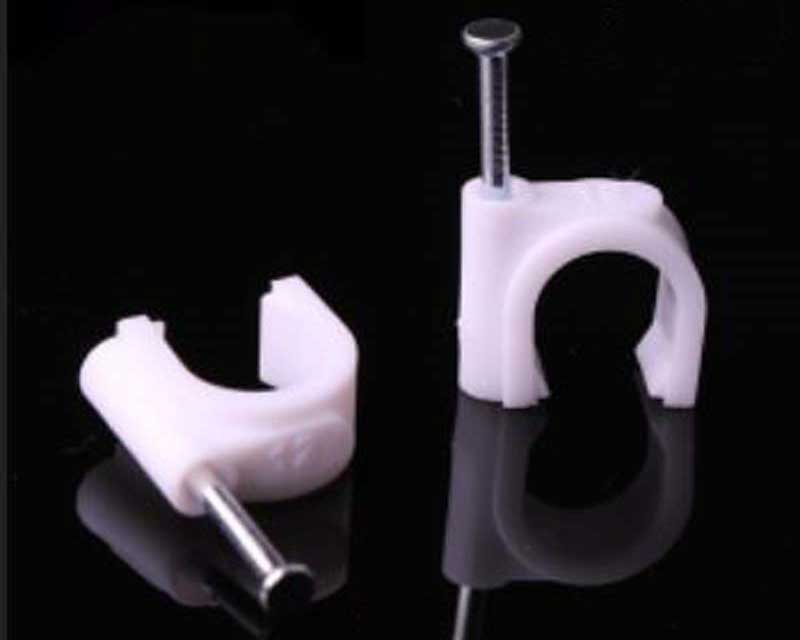 To mount the shelf, I used some cable clips that I had, swapping out the nails for screws.
So far it works great.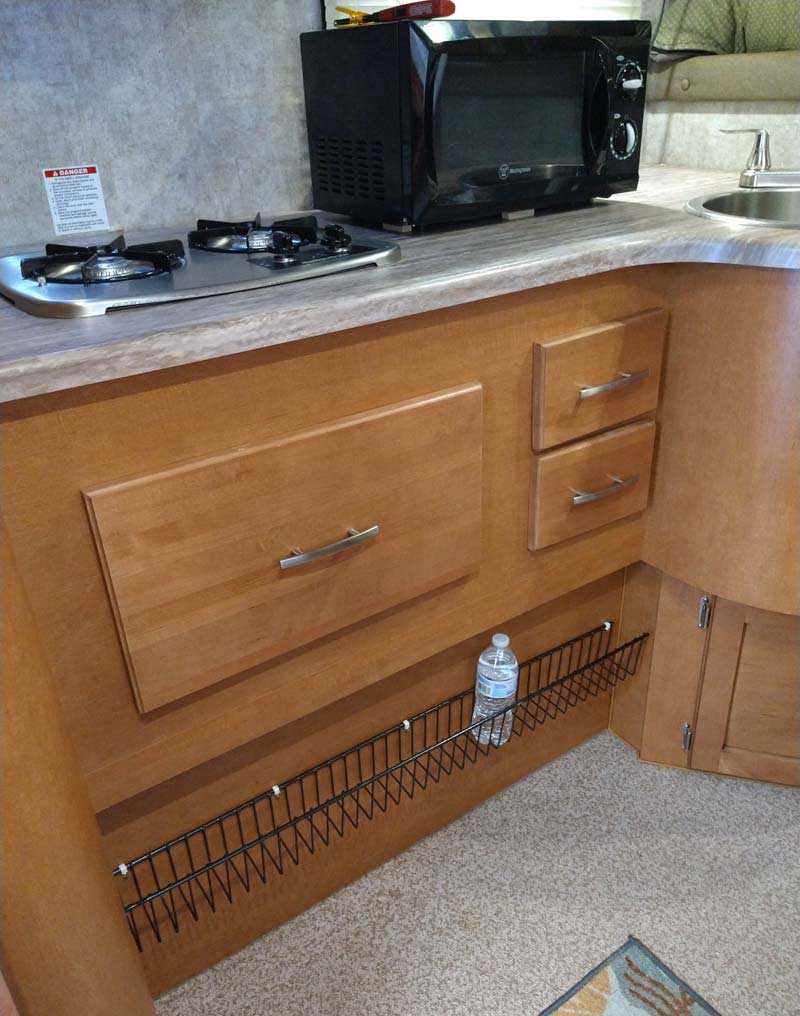 I already had the shelf, paint, and cable clips.
It took me two hours to complete this modification and cost me $0.  In my opinion, the skill level of this modification is one arm tied behind your back.
Disclaimer: The modifications above are submitted by Truck Camper Magazine readers. It is your responsibility to make sure that any do-it-yourself modification project you undertake is safe, effective, and legal for your situation.
Enter Your Mods Now!
If you'd like to enter a modification you've done on your truck camper, click here. You can enter as many mods as you want, at any time.  Good luck mod makers!