Welcome to the first entry in April's Medium Mod Contest.  One Medium Mod will be published in every Email Alert in April.  At the end of the month, we'll hold a reader vote to determine April's winner.  Click here for information about the 2022 Mod Contest, including how to enter.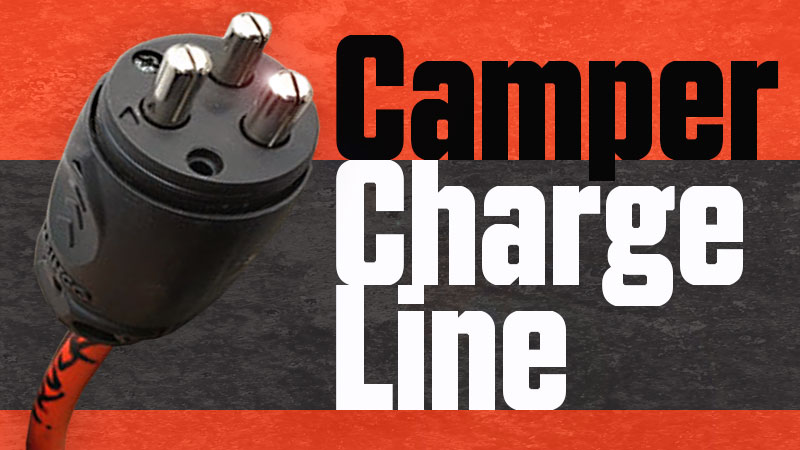 Ken Ehlers, Ferndale, Washington
Camper Charge Line
2021 Ford F-450
2021 Northern Lite 10-2 EX
I wanted to connect the truck's battery with the camper for use with a DC-DC battery charger.  To do this, I installed a Renogy 50 amp DC-DC battery charger with MPPT (solar) in the camper, along with two 100 Ah Battle Born lithium batteries.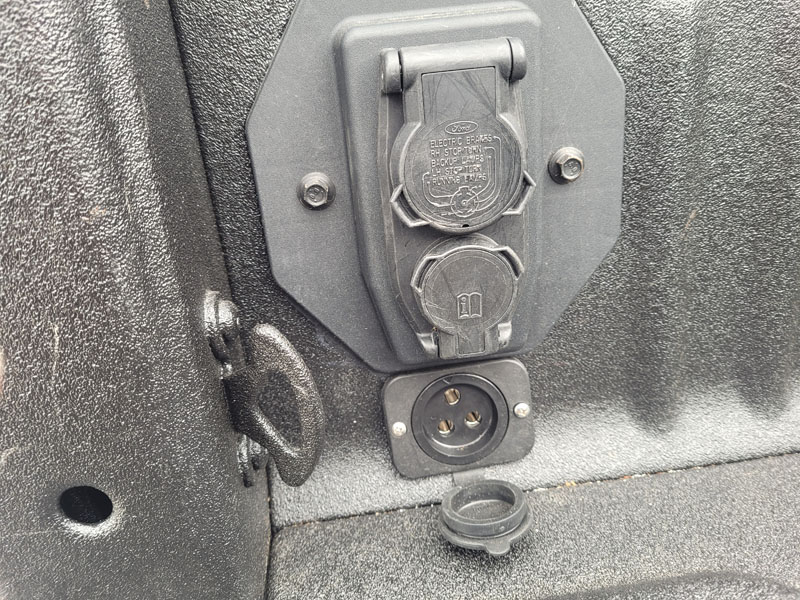 At the truck, four gauge wire was attached to one of the truck's batteries and then run to the charger in the camper.  I wanted to be able to disconnect the cabling when the camper was off the truck.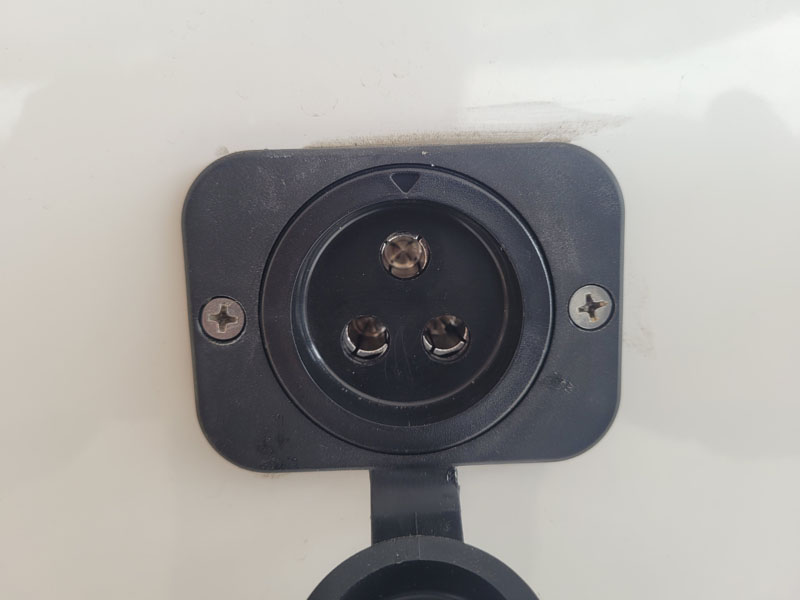 I had originally bought Anderson connectors.  They would have worked fine for the task, but I happened on Marinco flush-mounted connectors that are used in electric outboard motors.  The Marinco male and female connectors are rated at 70-amps and were heavy enough.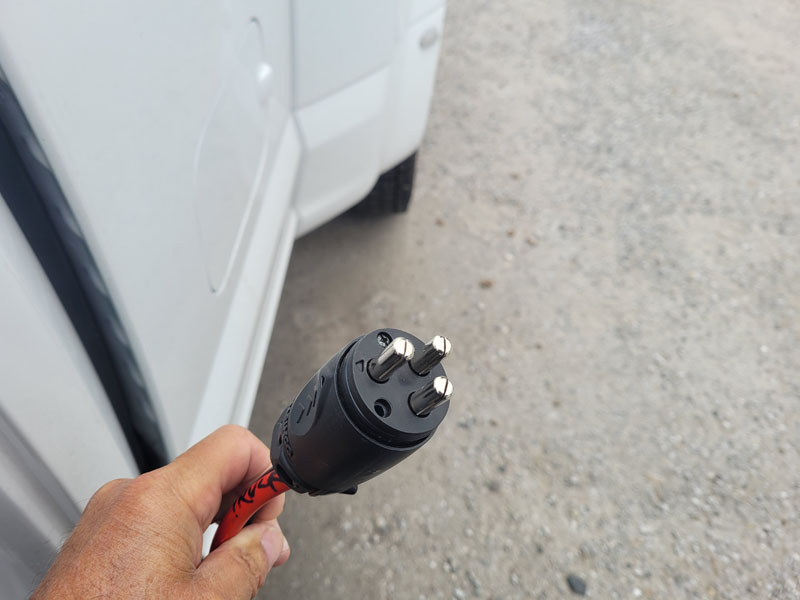 Using a metal hole saw, I cut a hole for the female connector, flush-mounted under the 7-pin connector for camper lights.  After cutting the hole and two smaller holes for the screws, I primed the bare metal with paint.
The corresponding female connection at the camper was also cut with a hole saw after I found suitable room to work inside and a passageway for the wires to the charger.  The passageway was located on the starboard side rear.  The positive and negative wire is 4-gauge.  I bought a 25-foot set of jumper cables for this purpose.
So far there have been no problems with this set-up and no surprises.  The connections have O-rings and are a snug fit, which is what I wanted.
It took me four hours to complete this modification and cost $150.  In my opinion, the skill level of this modification is medium.
Disclaimer: The modifications above are submitted by Truck Camper Magazine readers. It is your responsibility to make sure that any do-it-yourself modification project you undertake is safe, effective, and legal for your situation.
Enter Your Mods Now!
If you'd like to enter a modification you've done on your truck camper, click here. You can enter as many mods as you want, at any time.  Good luck mod makers!