Welcome to the third entry in September's Medium Mod Contest.  One Medium Mod will be published in every Email Alert in September.  At the end of the month, we'll hold a reader vote to determine September's winner.  Click here for information about the 2022 Mod Contest, including how to enter.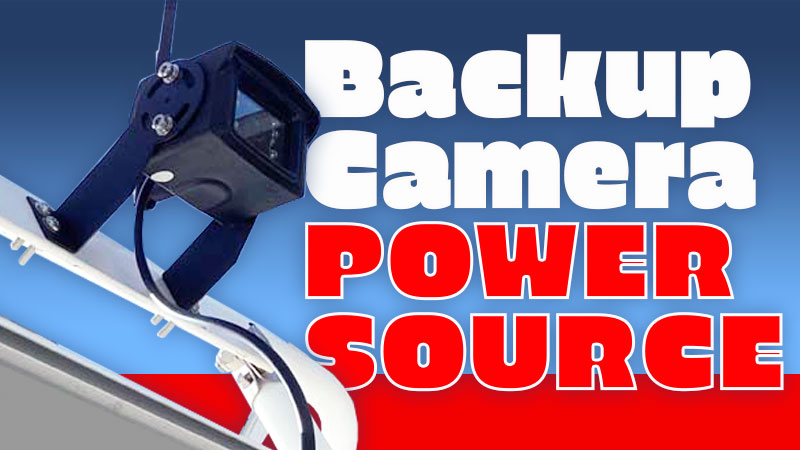 Bryce Dillree, Meridian, Idaho
Camper Backup Camera Power Source
2007 GMC 2500HD
2013 Wolf Creek 850
After buying a Jeep to flat tow behind our camper, I needed a backup camera to see traffic behind my rig. I had tried a battery-operated camera in the past with poor results, but I didn't want to drill holes in the camper to run a 12-volt wire to the camera.
The camper has a porch light over the back door that we don't use. The switch to turn on the light is located inside above the door. This mod is not about the camera. They are available online from $80 to $400.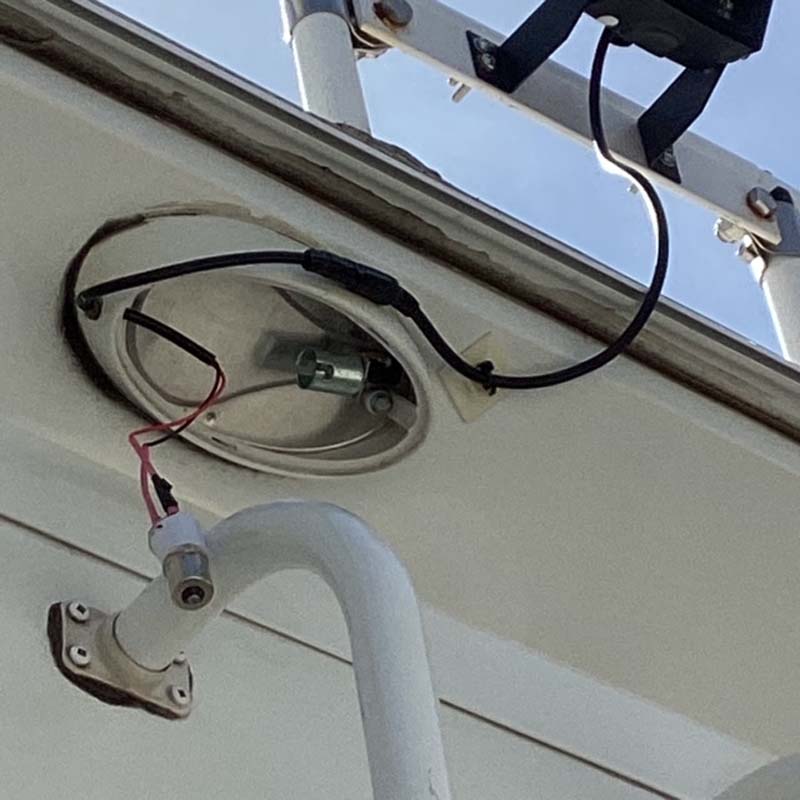 Using the porch light fixture, I removed the lens cover and bulb. I drilled a hole large enough to put the cable and water-tight grommet in the housing. I stripped the camera wire. I then broke the bulb.
Next, I carefully soldered the cable and bulb wires together. The wire from the bulb's center contact is the positive. The bulb socket was then filled with epoxy to strengthen the fragile connection. I plugged the bulb base into the socket and reinstalled the lens.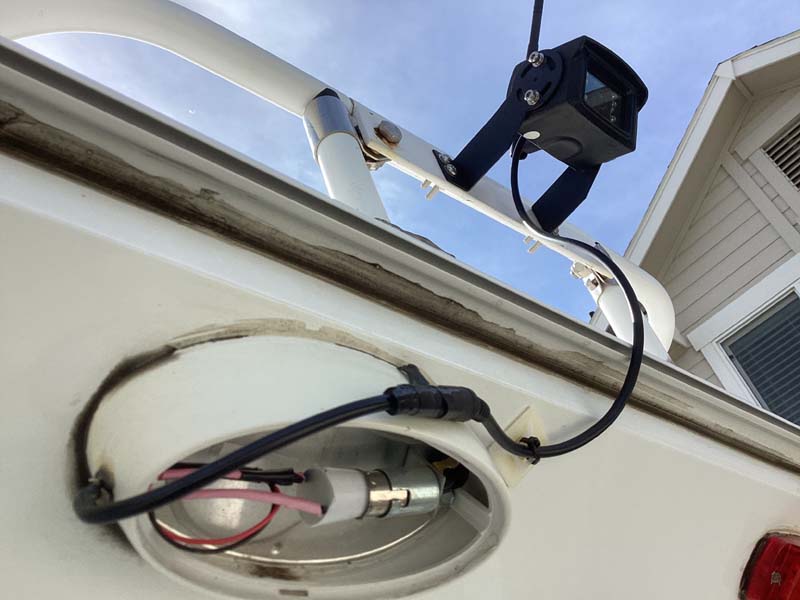 I can now turn the camera on or off with the switch in the camper. If I want to use the porch light again, I just fill the hole, remove everything, and put in a new bulb.
I used the existing switch, bulb, and light housing. The camera that I bought was $239 on Amazon.
It took me 2 hours to complete this modification and cost me $239.  In my opinion, the skill level of this modification is medium.
Disclaimer: The modifications above are submitted by Truck Camper Magazine readers. It is your responsibility to make sure that any do-it-yourself modification project you undertake is safe, effective, and legal for your situation.
Enter Your Mods Now!
If you'd like to enter a modification you've done on your truck camper, click here. You can enter as many mods as you want, at any time.  Good luck mod makers!