Welcome to the fourth entry in September's Medium Mod Contest.  One Medium Mod will be published in every Email Alert in September.  At the end of the month, we'll hold a reader vote to determine September's winner.  Click here for information about the 2022 Mod Contest, including how to enter.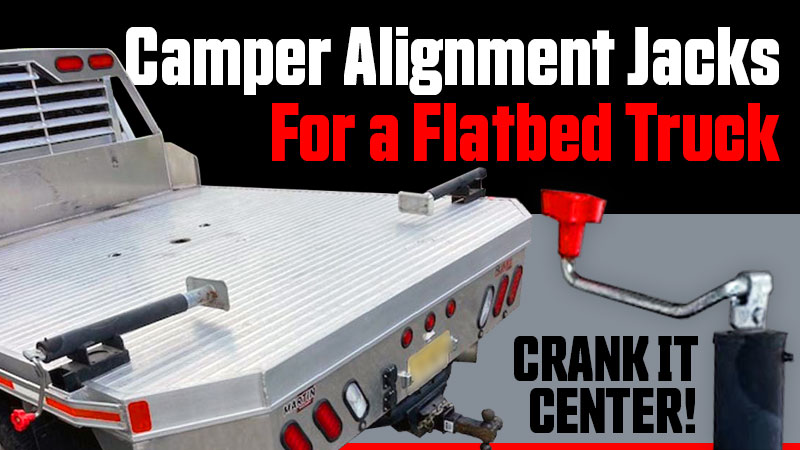 Daniel Harvey, Milford, New Jersey
Camper Alignment Jacks For Flatbed Truck
Chevy Silverado 3500
2007 Arctic Fox 811
I have a camper on a flatbed and needed a way to center and align the camper on the bed. I also wanted a way to secure the camper once it was in position.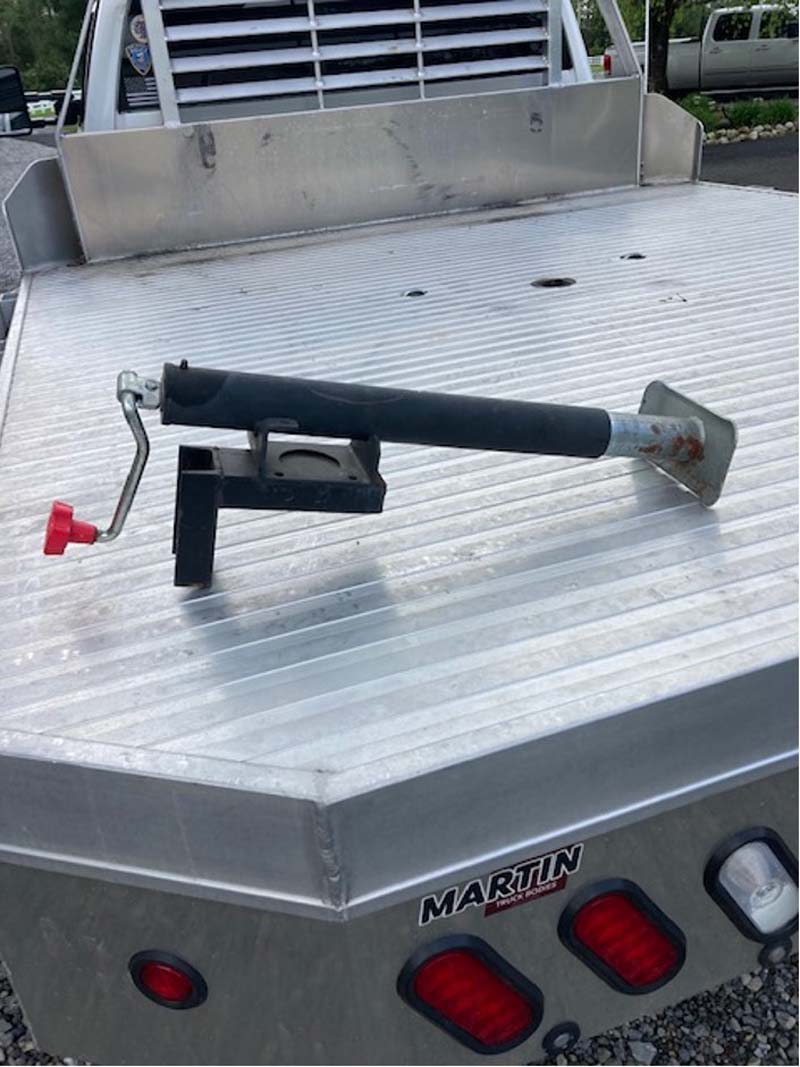 I used two standard screw-type trailer jacks with the crank handle on top. I welded two pieces of C-channel steel. One is at a right angle to the jack. This piece then drops into the stake pocket or behind the bed rail of the flatbed.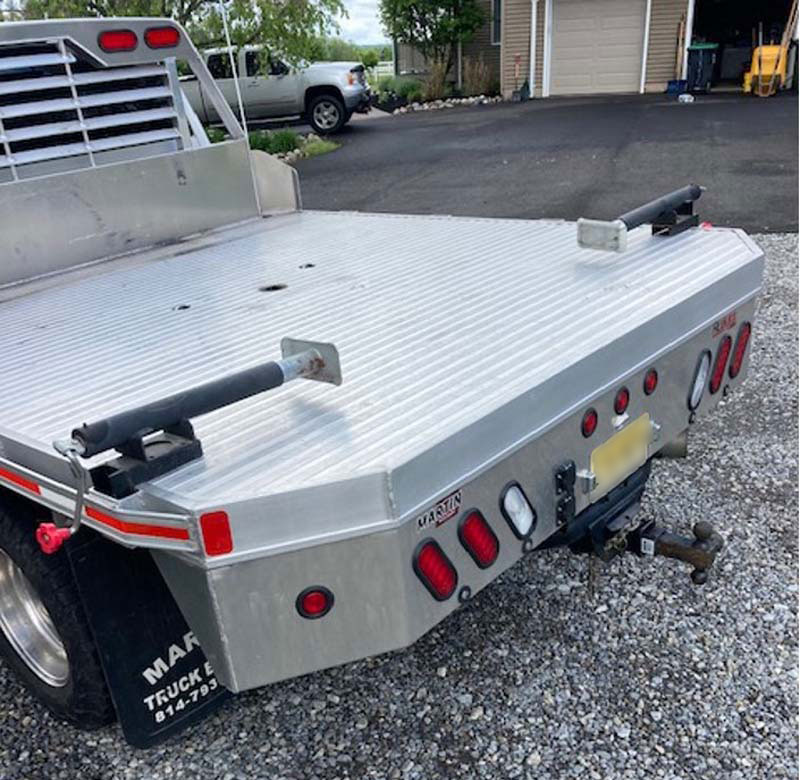 The jacks can be moved front or rear, right and left to move and align the camper to a fraction of an inch. Once the camper is lowered onto the bed, each jack is then placed at the back to secure the camper once on the road.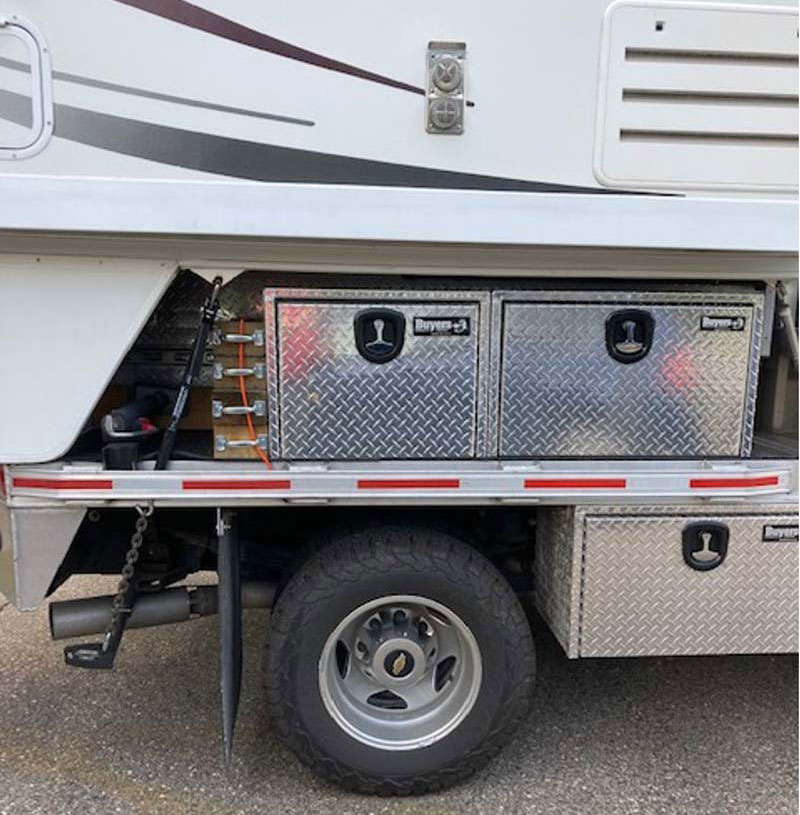 I have used the jacks to mount the camper on three different flatbed trucks and it has been a universal fit on each bed. The jacks have reduced the camper loading time in half. Although it was not the original intent to travel with the jacks in place, I believe they add stability and secure the camper regardless of road conditions and terrain.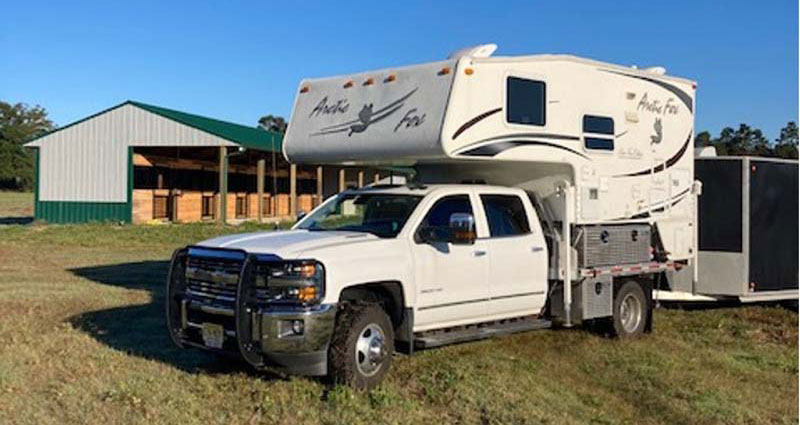 Two trailer jack stands were purchased at a yard sale for $10 each. The current cost would be about $60 each. The four pieces of three-inch C-channel steel were leftover scrap from other projects.
It took me 4-hours to complete this modification and cost me $20.  In my opinion, the skill level of this modification is medium.
Disclaimer: The modifications above are submitted by Truck Camper Magazine readers. It is your responsibility to make sure that any do-it-yourself modification project you undertake is safe, effective, and legal for your situation.
Enter Your Mods Now!
If you'd like to enter a modification you've done on your truck camper, click here. You can enter as many mods as you want, at any time.  Good luck mod makers!