Welcome to the seventh entry in January's Mega Mod Contest.  One Mega Mod will be published in every Email Alert in January.  At the end of the month we'll hold a reader vote to determine January's winner.  Click here for information about the 2021 Mod Contest, including how to enter.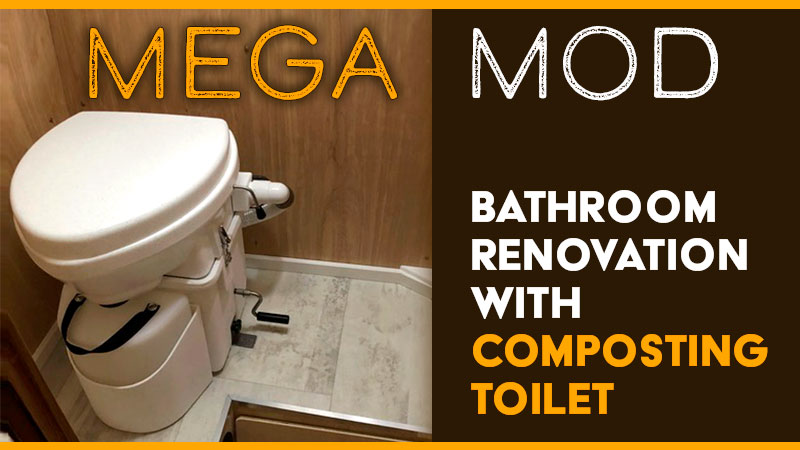 Dave Eiermann, Bartlett, New Hampshire
Bathroom Renovation Including Composting Toilet
2016 Ram 3500
2008 Northern Lite Classic 8-11
After selling our 2017 EarthCruiser and going with a much more functional truck camper, the only thing missing was additional drying space for ski gear and a place for our composting toilet.  We only boondock during the winter and hate the limitations of a cassette toilet.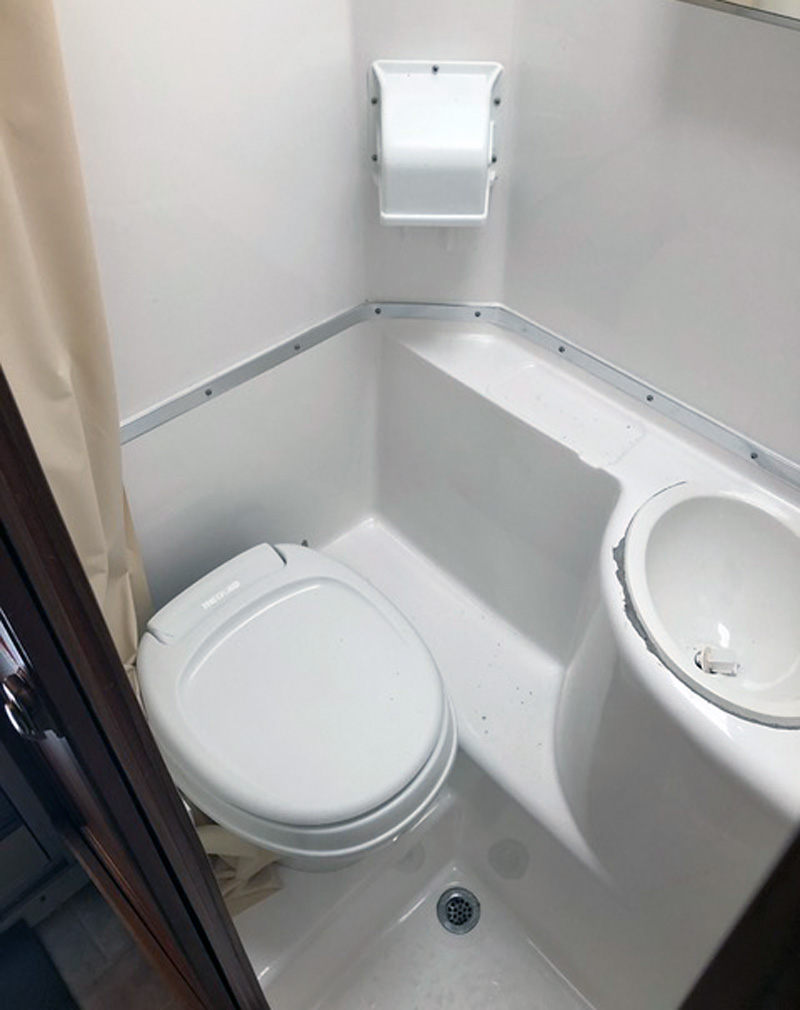 Eliminating indoor plumbing in the bathroom freed up more space than anticipated.  When I ripped out the fiberglass bathroom insert I discovered the interior ceiling carpet was already underneath, and the bathroom had been built out about 3-inches, so we gained a lot of additional space.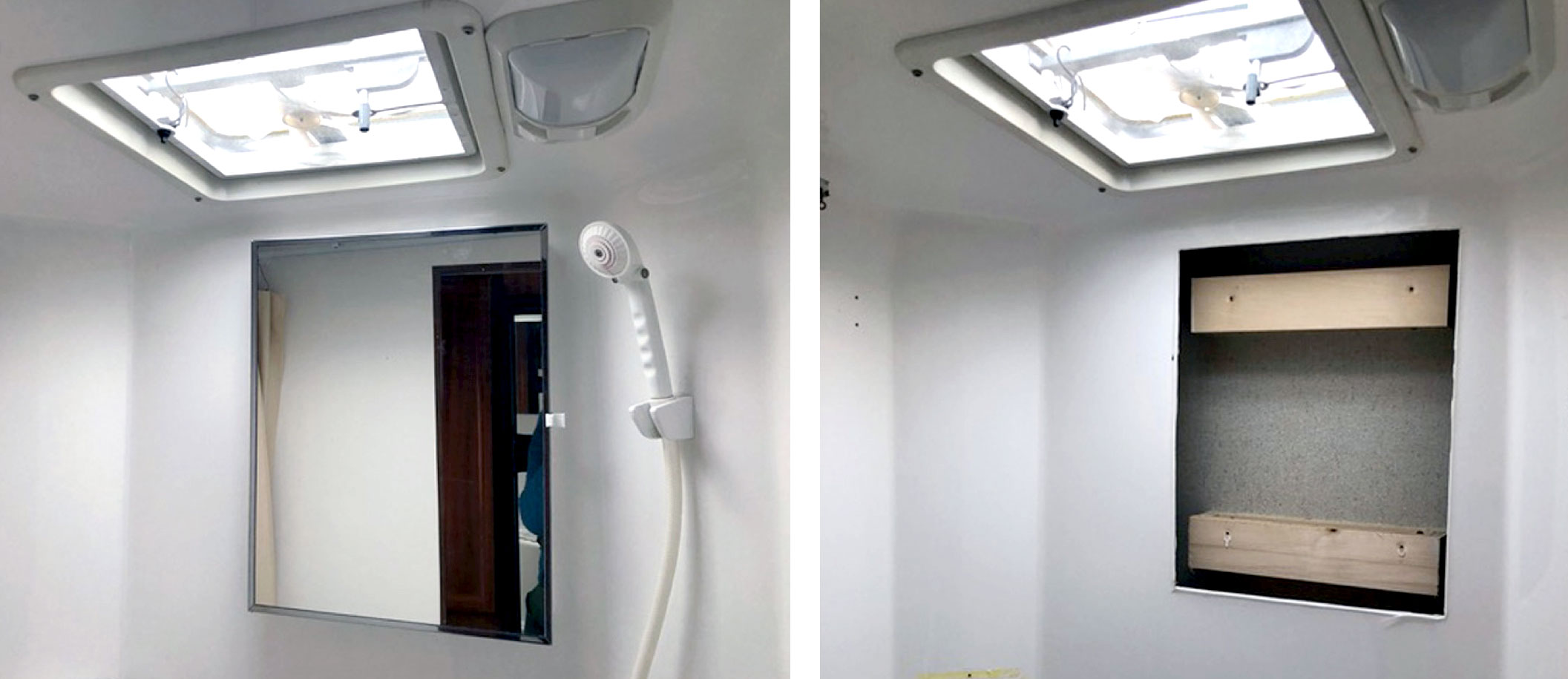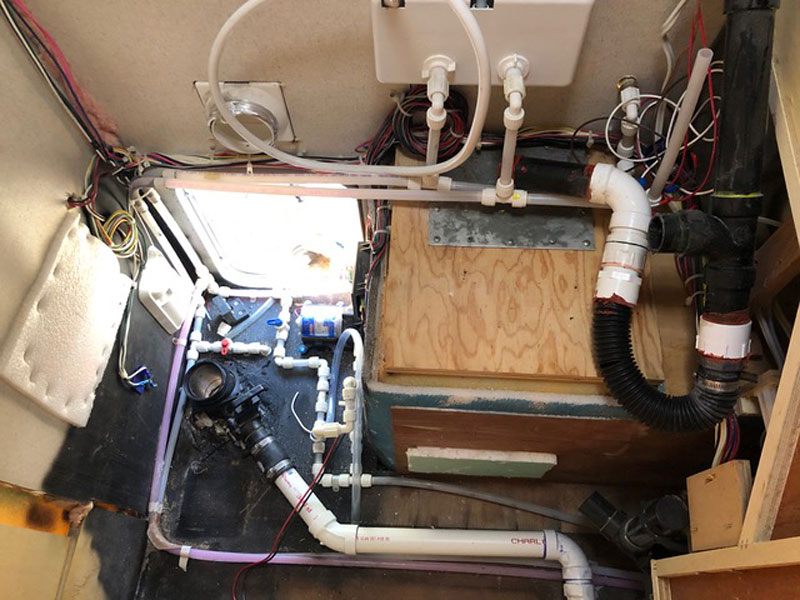 I completely gutted our existing Northern Lite's bathroom, plumbing, water lines, and electric, and took out the floor.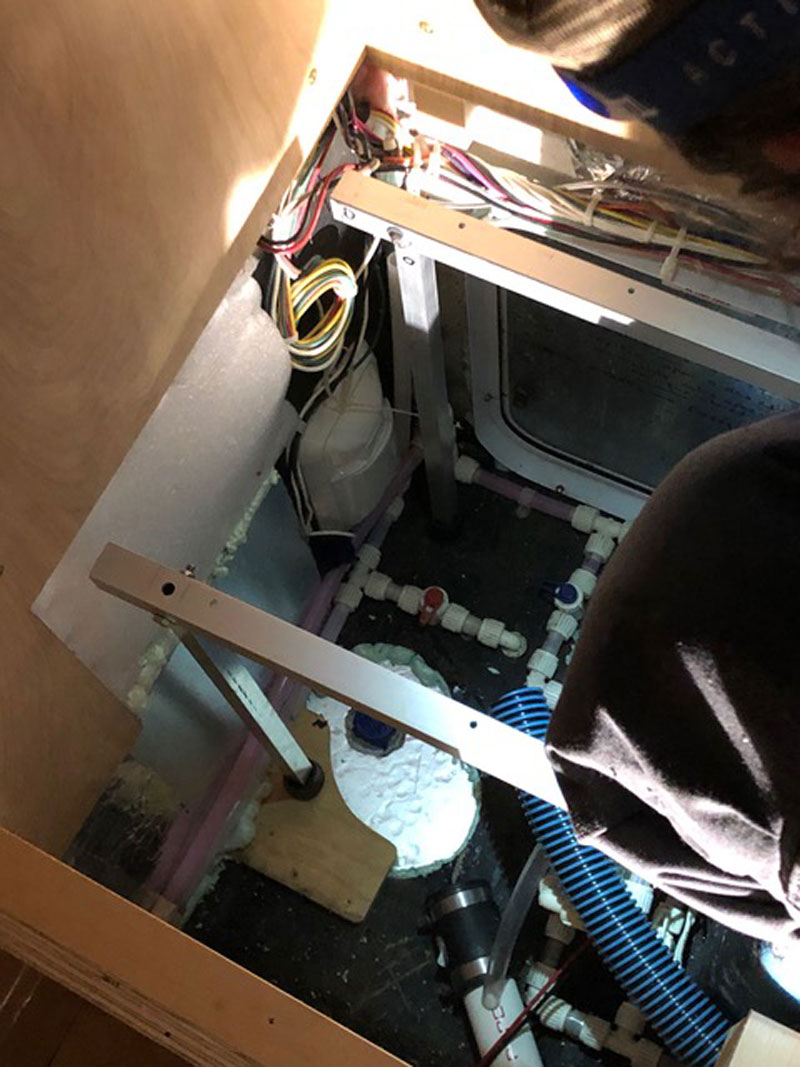 I rerouted the outdoor shower into the indoor storage closet and eliminated the black water tank.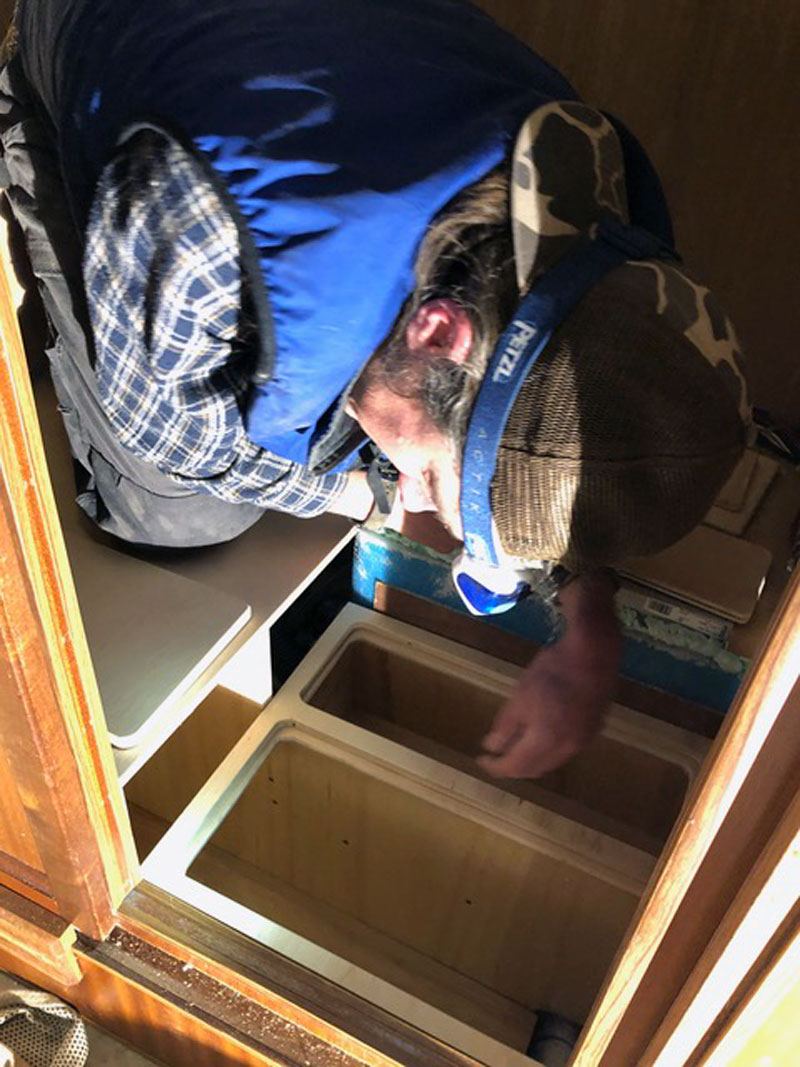 Due to the lack of insulation that was behind the shower, I insulated the entire bathroom area with a combination of rigid foam Reflectix and spray foam.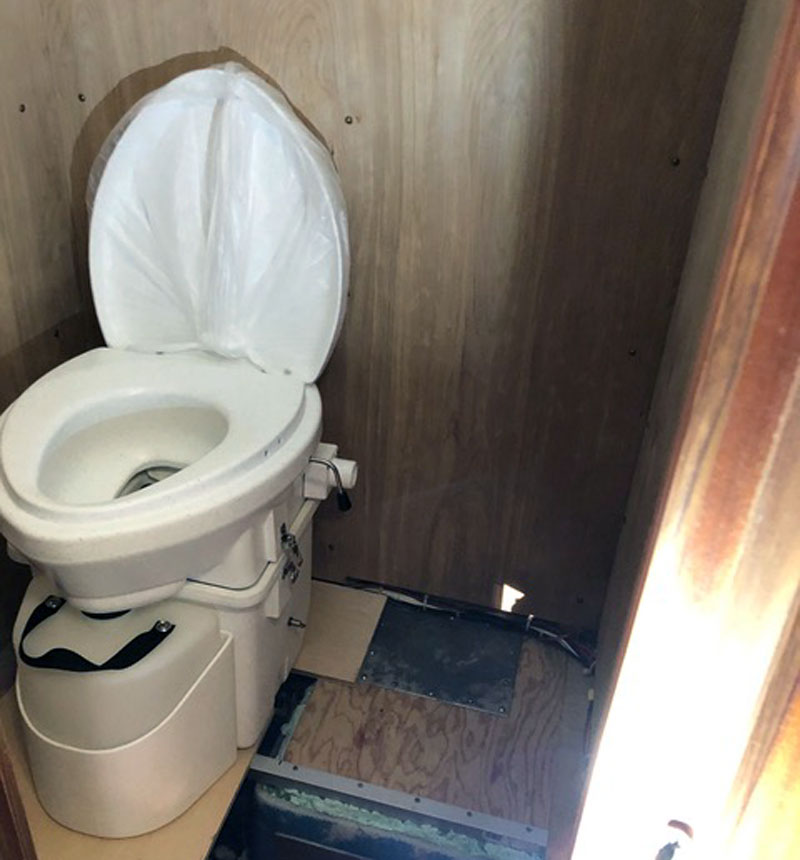 Then I built a new floor system with extra (or secret) underfloor storage, put new walls in, flooring, a composting toilet and a large rack and hook system for drying ski gear.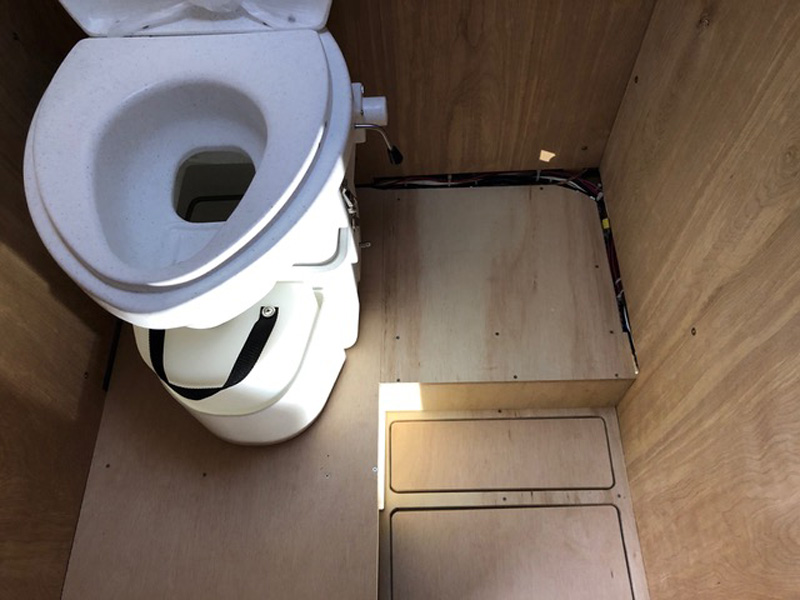 Next I installed the venting for the Natures Head composting toilet and plugged up the exterior holes for the original sewer dump, exterior shower, and city water fill using King Starboard sheets.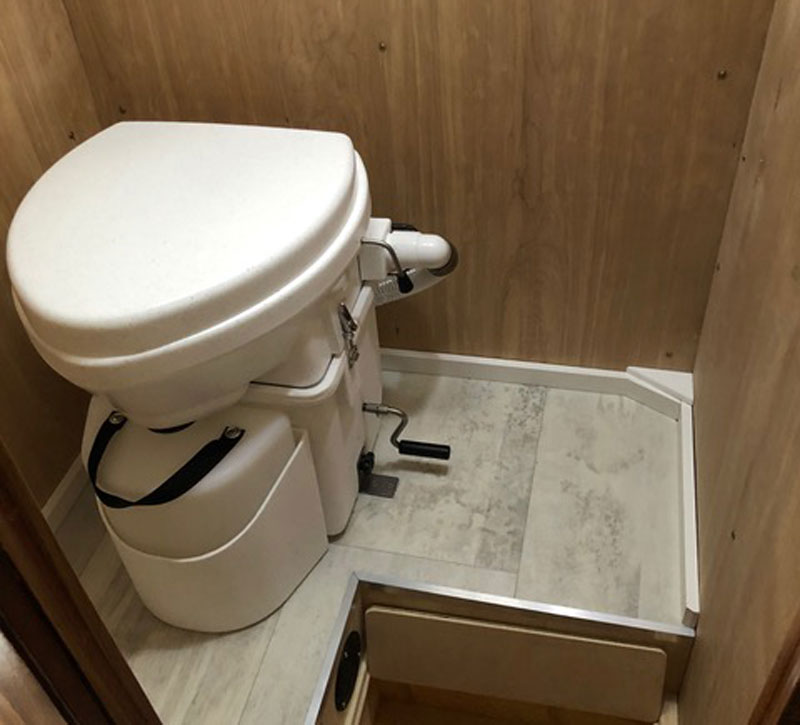 The bathroom renovation has been amazing!  The heater blows right into the bathroom with our extra gear's drying space and heats it up in minutes.  Everything dries out well.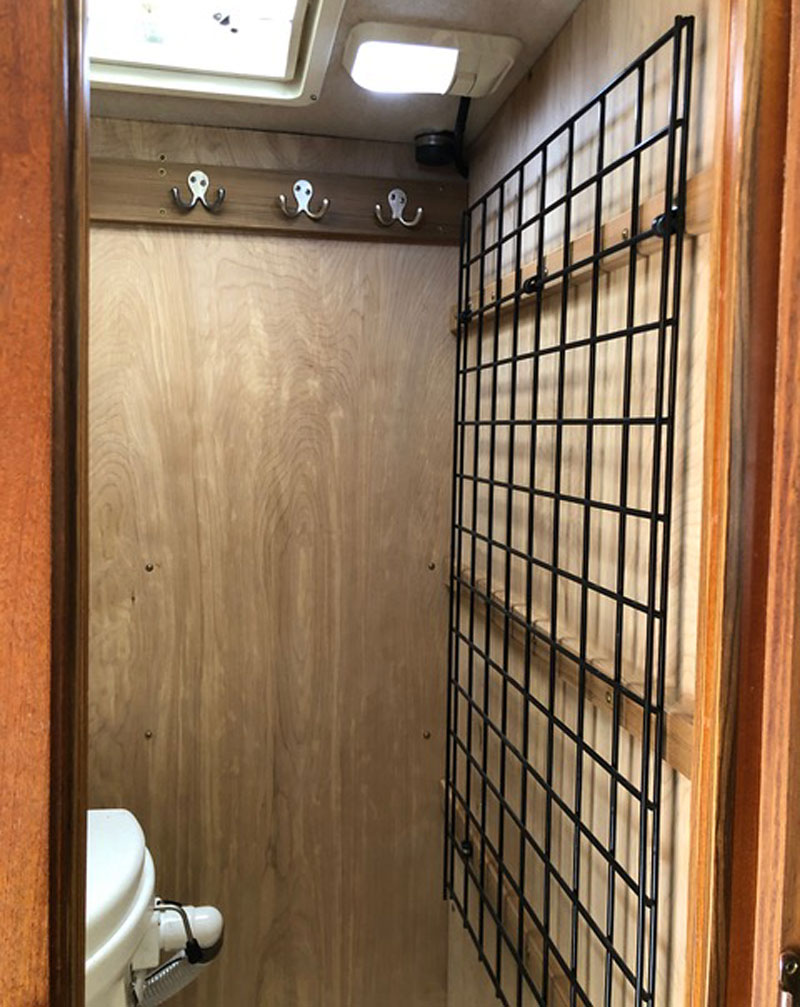 The composting toilet allows us to go four weeks with two people using the toilet every day.  It cuts down on water usage for the toilet, and we don't have to worry about the camper's plumbing freezing.  Also, we never go to an RV park and we never plug-in.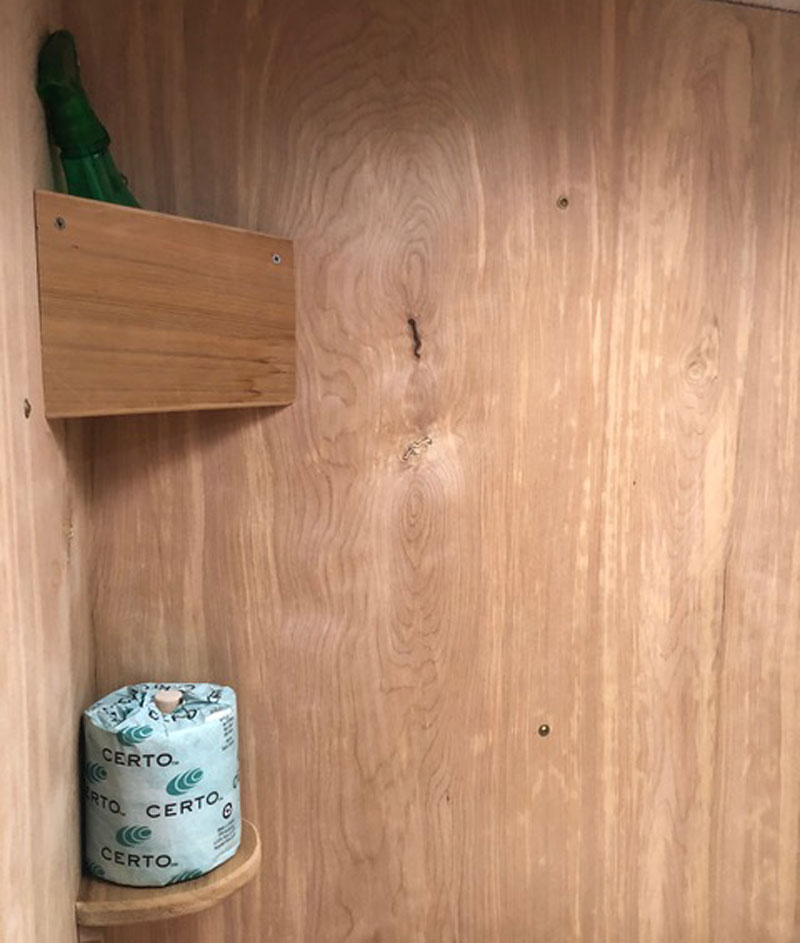 It took me three long days or approximately 24-hours of time to complete this modification and cost $1,500.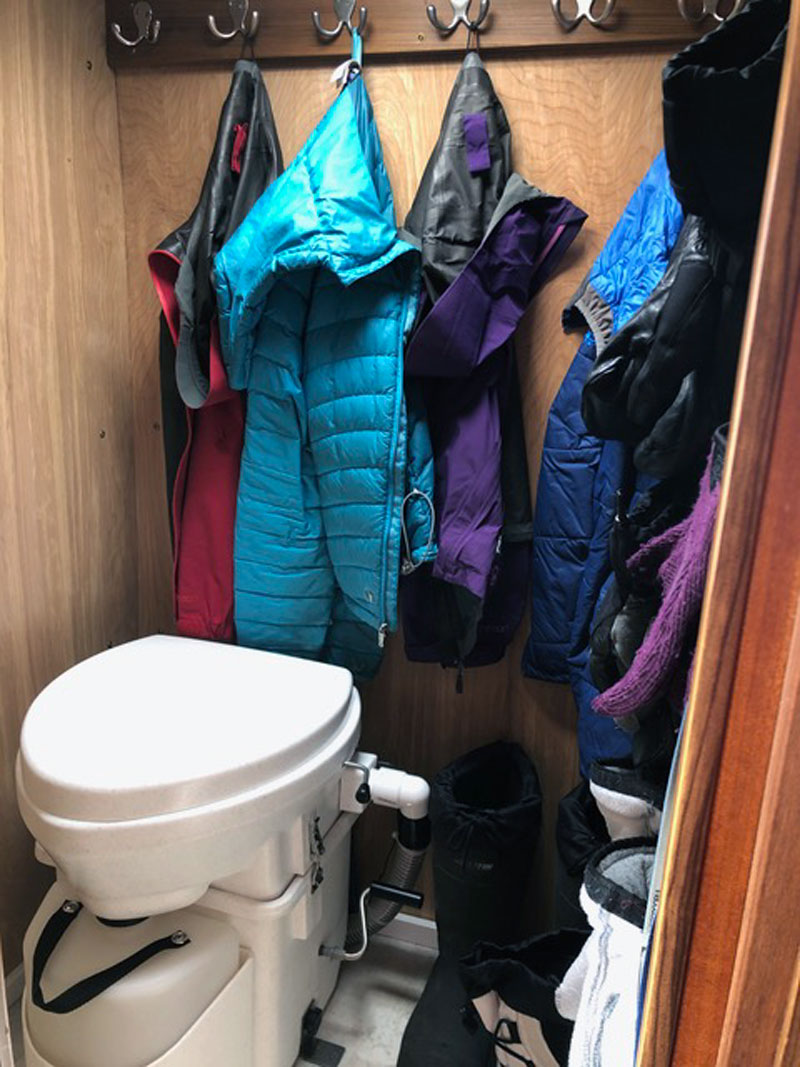 In my opinion, the skill level of this modification is hard.  I'm a carpenter by trade, and still rate this hard as I did make a few small parts.
Disclaimer: The modifications above are submitted by Truck Camper Magazine readers. It is your responsibility to make sure that any do-it-yourself modification project you undertake is safe, effective, and legal for your situation.
Enter Your Mods Now!
If you'd like to enter a modification you've done on your truck camper, click here. You can enter as many mods as you want, at any time.  Good luck mod makers!