Welcome to the seventh entry in August's Mini Mod-Ster Contest.  One Mini Mod will be published in every Email Alert in August.  At the end of the month we'll hold a reader vote to determine August's winner.  For information about the Mod-Ster Contest, including how to enter, click here.
Ray Fair, Hopkinton, Massachusetts
Hanging Power Cord and Water Hose
2017 Chevy Silverado 3500
2016 Eagle Cap 850
During our four-month camping swing though the remote parts of Florida, we picked up some unwelcome passengers – ants.  I don't know if they came into the camper on our shoes, dropped from tree branches or via climbing up our tires, water hose and/or power cord.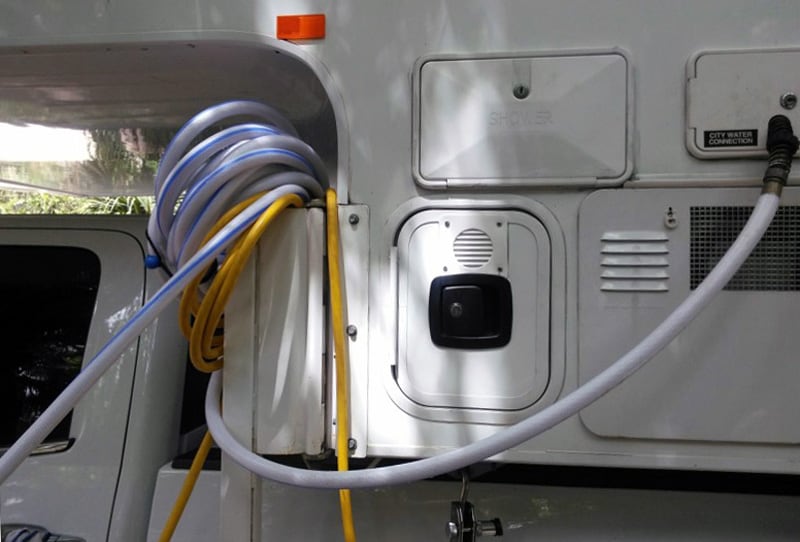 Other than removing our shoes at the door each time, the next easiest avenue to solve future problems was to hang up the water hose and power cord off of a jack.  That was not very pleasing.
Thus, my mod.  Since I had one galvanized L-bracket, I purchased a second bracket from a big box store along with a thumb screw, a wing nut, two flat washers and one lock washer (see below).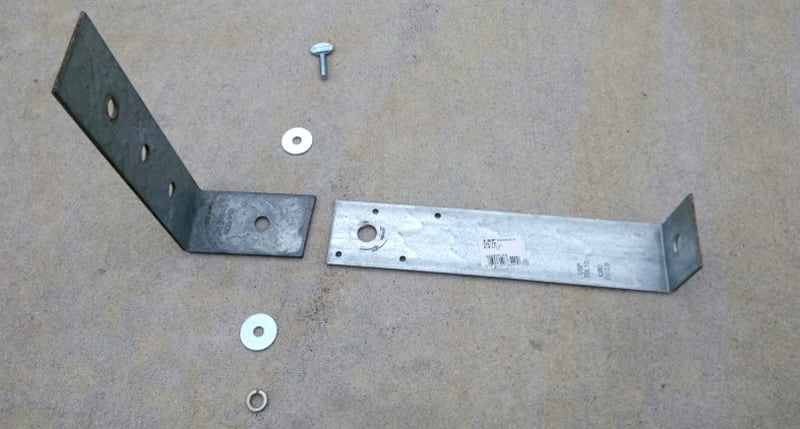 I connected the brackets with the hardware, which allows both the water hose and power cable to hang off the ground.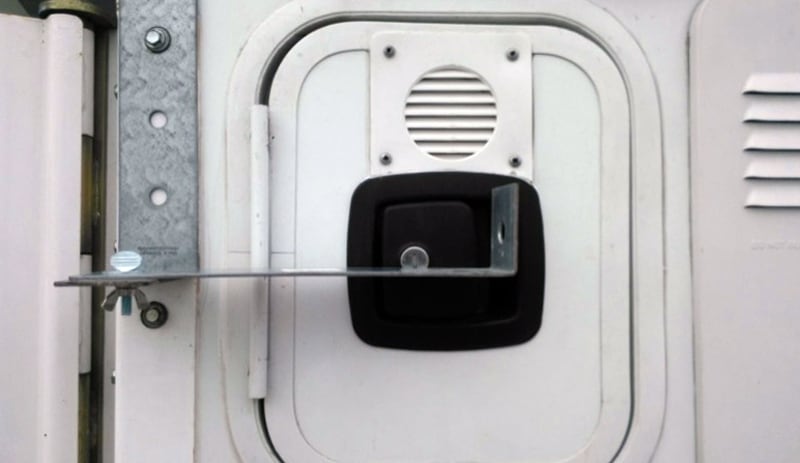 When the hose and cord are stored for travel, the thumb screw and wing nut can be loosened without any tools. I positioned the extending bracket to be rotated parallel to the camper out of harm's way.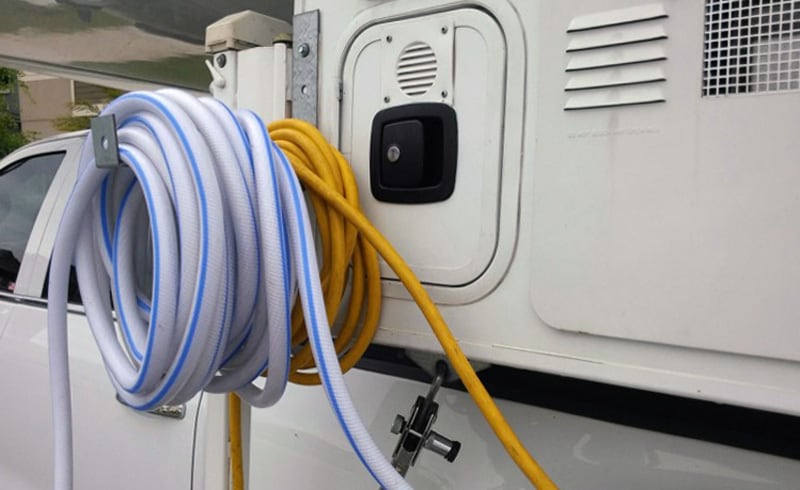 Above: The hanging water hose and power cord neatly out of ants way
It took me 10-minutes plus 26-minutes travel time and cost me $8.17.  In my opinion, the skill level of this modification is simpler than easy.
Disclaimer: The modifications above are submitted by Truck Camper Magazine readers. It is your responsibility to make sure that any do-it-yourself modification project you undertake is safe, effective, and legal for your situation.
Enter Your Mods Now!
If you'd like to enter a modification you've done on your truck camper, click here. You can enter as many mods as you want, at any time.  Good luck mod makers!