Welcome to the second entry in August's Medium Mod Contest.  One Medium Mod will be published in every Email Alert in August.  At the end of the month, we'll hold a reader vote to determine August's winner.  Click here for information about the 2022 Mod Contest, including how to enter.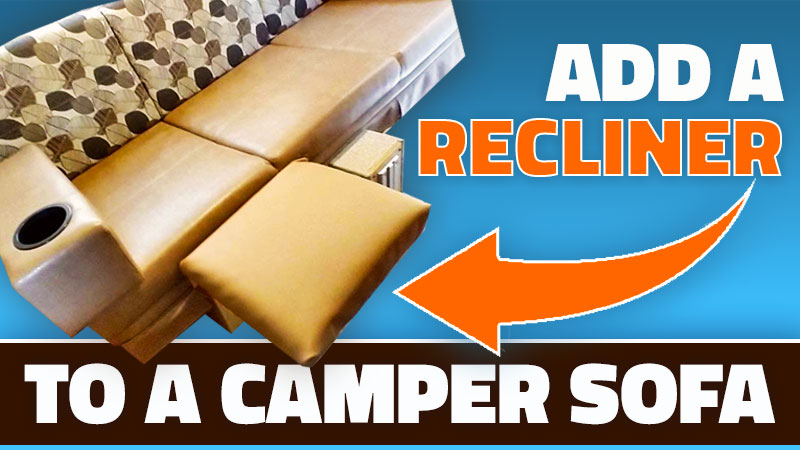 Terry Fleming, Scottsdale, Arizona
Adding A Recliner To A Camper Sofa
1999 Ford F-250
2018 Adventurer 80RB
I added a recliner to the couch in our truck camper.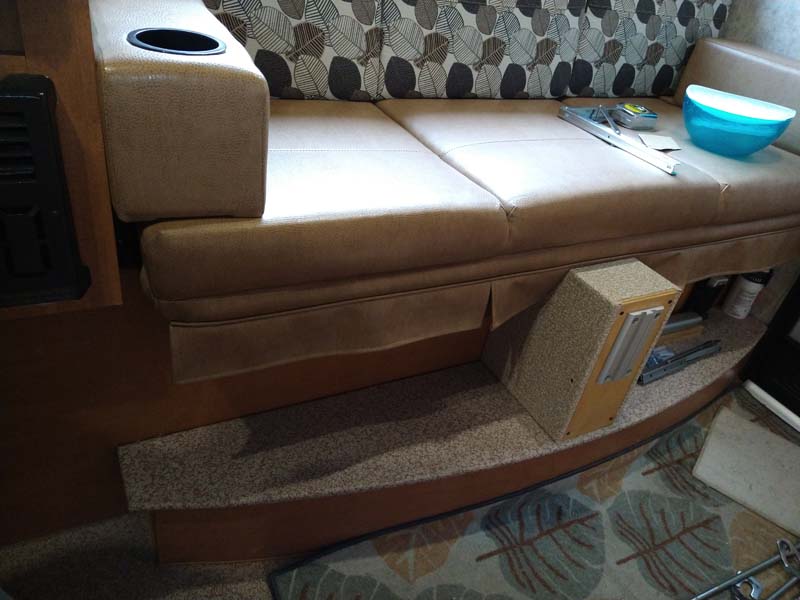 Above: Their sofa area before the mod was added.
At 5'2", my wife's legs would go to sleep while sitting on the camper's couch. Newly retired, we are planning longer trips and needed an effective, cheap, lightweight, and an easy to use remedy. My solution was a recliner. Well, sort of. I jokingly call it, "the decliner".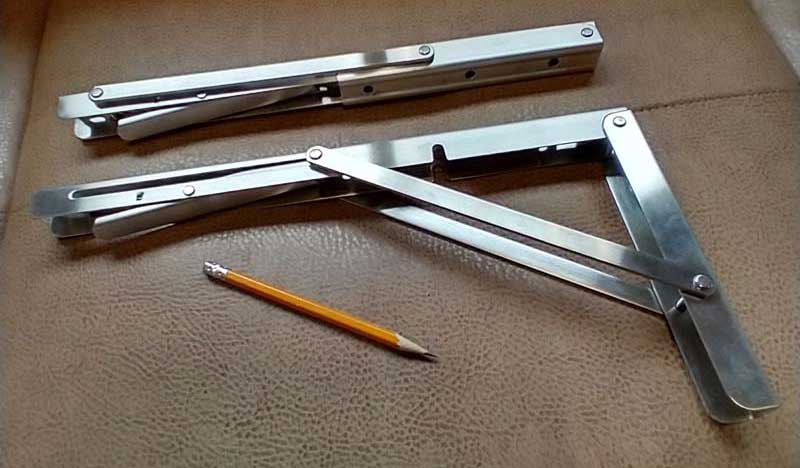 The recliner part employs two 14-inch folding shelf brackets that I found on Amazon. A pair will set you back about $26. The stainless-steel brackets can support 440-pounds but weigh only 2-pounds. I used a set of 20-inch brackets to extend my work bench. Depressing a tab at the end of the bracket will unlock the bracket for lowering.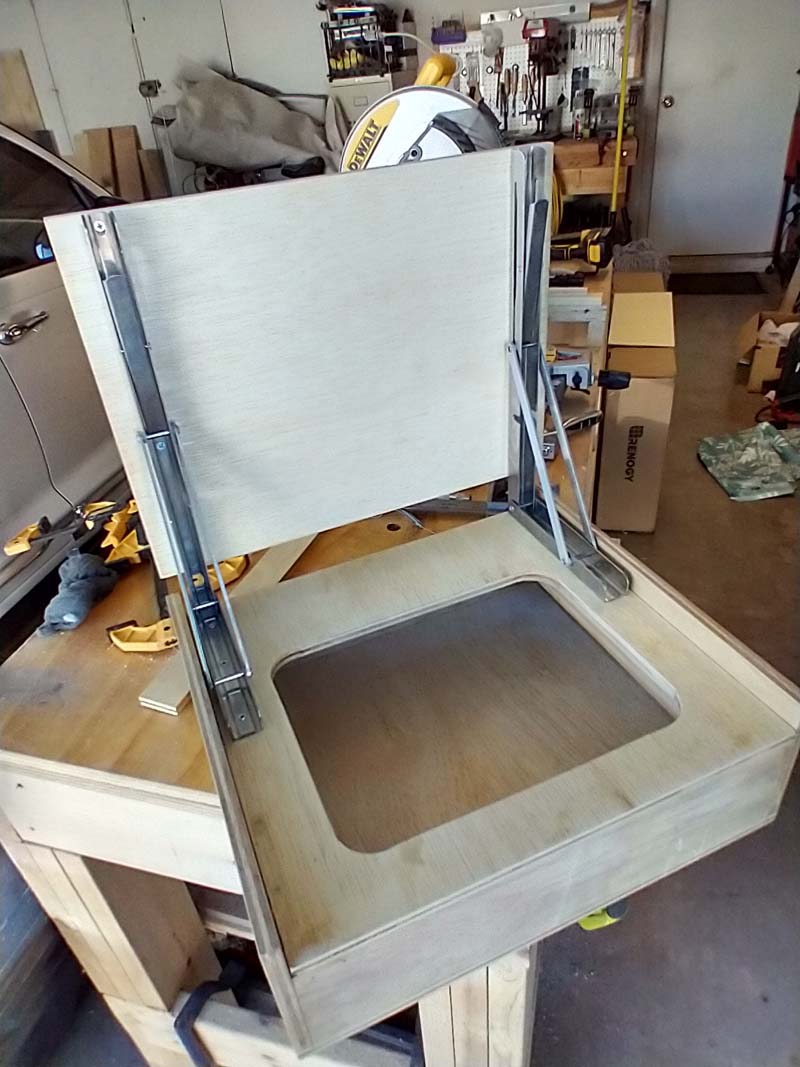 In my version, the folding brackets are screwed to a 14-inch by 16-inch by 5-inch deep box constructed of half-inch inch plywood. I added an access port in the front so that the box may also be used for storage.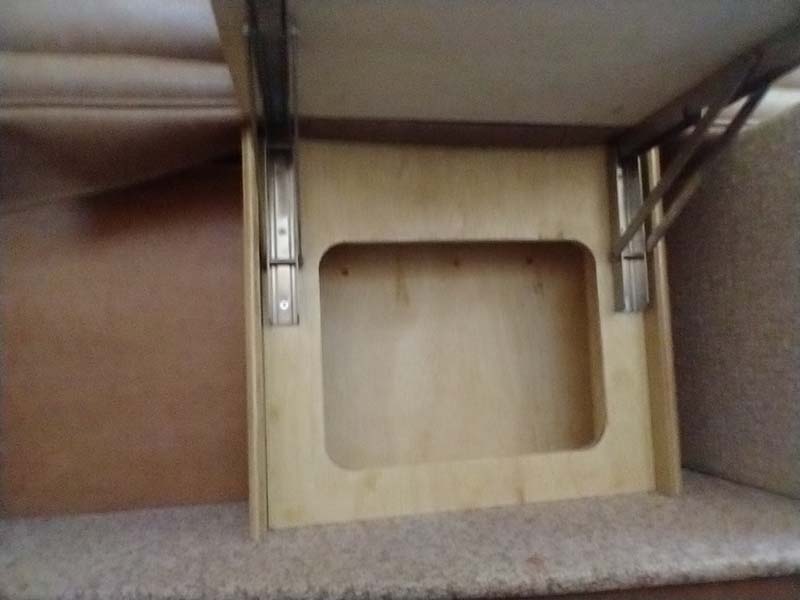 The cushion is a repurposed 5-inch thick patio cushion that I covered with imitation leather. It was $7 a yard. In the future, I will likely take the cushion to an upholsterer for a more professional look.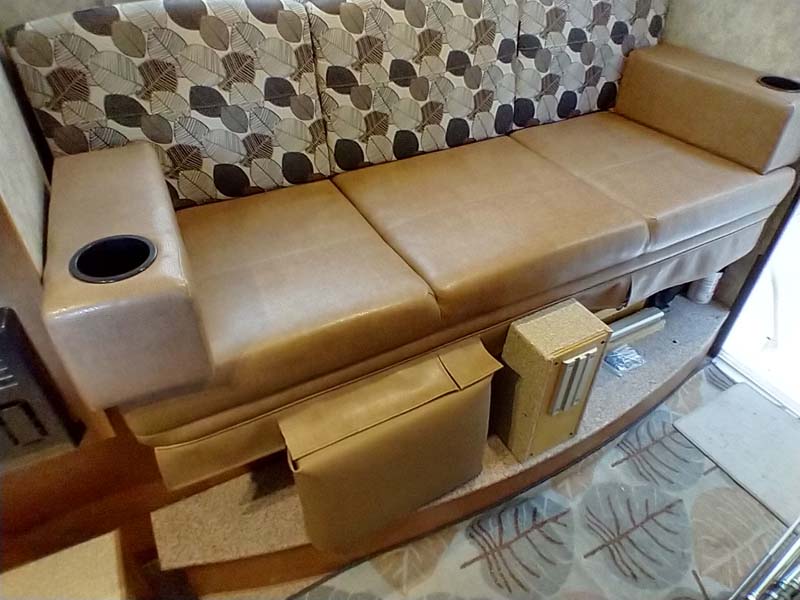 Above is the recliner in the closed position and below in the open position.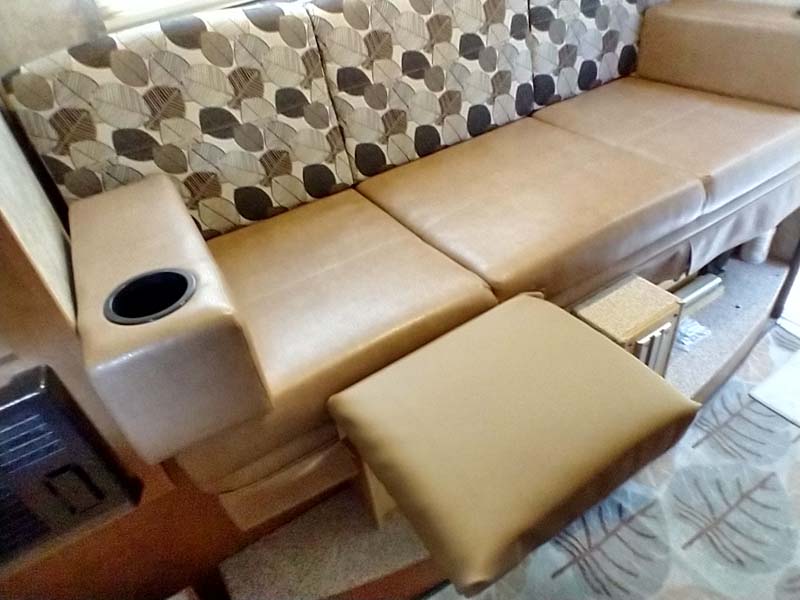 If you are wondering about the box to the right of the decliner, I mean recliner, it is for the swivel mount Lagun table.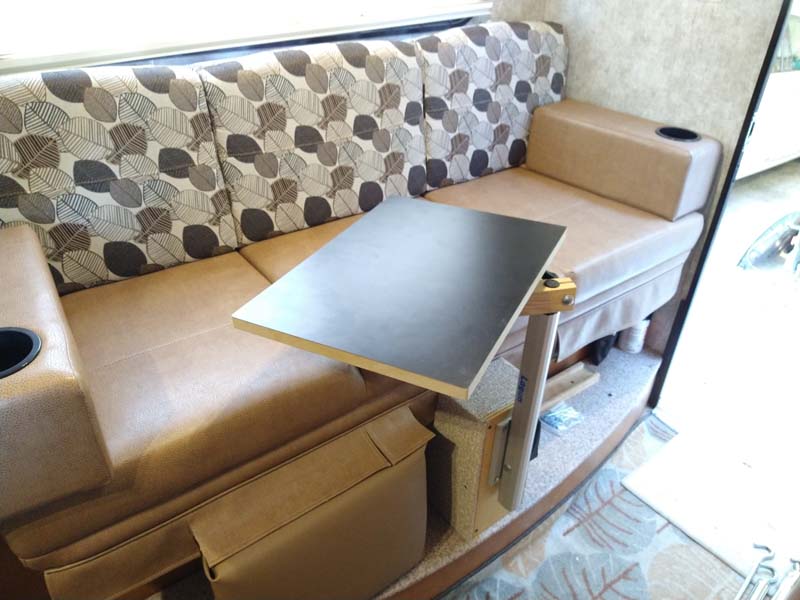 Materials Used:
Two 14-inch folding shelf brackets
Half-inch inch plywood
Foam for cushion
Imitation leather
This project took me about ten hours at a cost of about $67. I remade the box to clean up some defects that occurred in the original. This is an easy project if you have access to some basic woodworking tools. In my opinion, the skill level of this modification is easy.
Disclaimer: The modifications above are submitted by Truck Camper Magazine readers. It is your responsibility to make sure that any do-it-yourself modification project you undertake is safe, effective, and legal for your situation.
Enter Your Mods Now!
If you'd like to enter a modification you've done on your truck camper, click here. You can enter as many mods as you want, at any time.  Good luck mod makers!