Welcome to the seventh entry in May's Medium Mod Contest.  One Medium Mod will be published in every Email Alert in May.  At the end of the month, we'll hold a reader vote to determine May's winner.  Click here for information about the 2022 Mod Contest, including how to enter.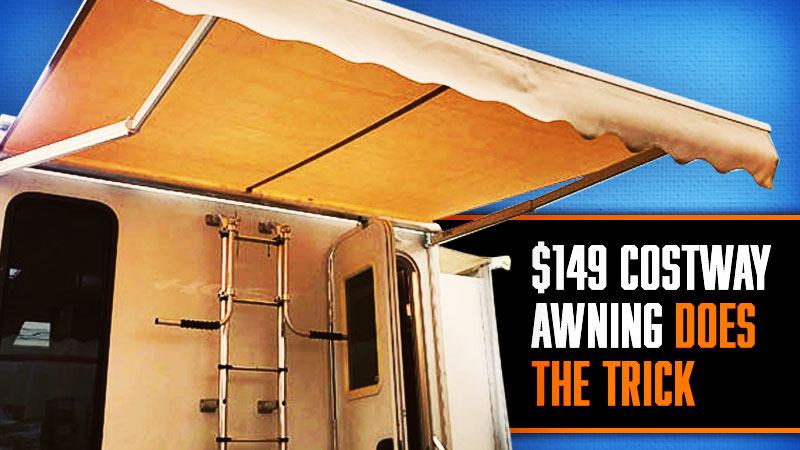 Charlie Glane, Colorado Springs, Colorado
$149 Costway Awning Does The Trick
2021 Ram 3500
2018 Hast Tahoe SB
RV awnings are so expensive and many don't extend straight out to clear a rear door on a truck camper. The custom ones I saw on RV sites were $1,000 or more.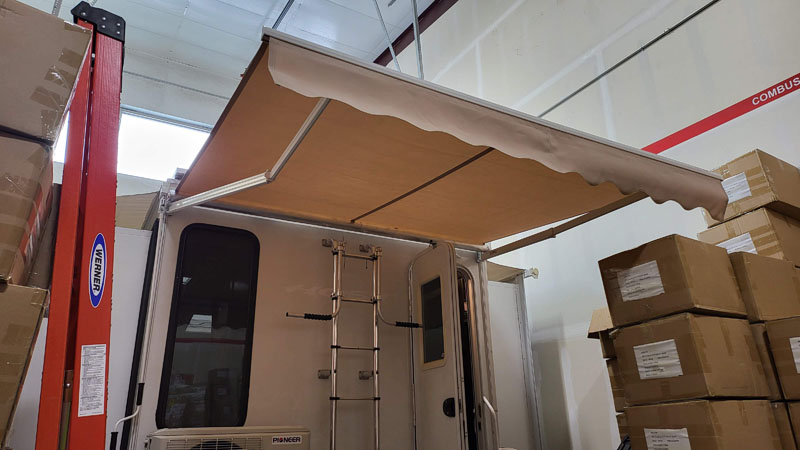 I decided to see what was available for a home patio and found a simple 8-foot awning from Costway that allows for articulation (degree of slant) from 40 to 100-degrees allowing it to clear an open entry door.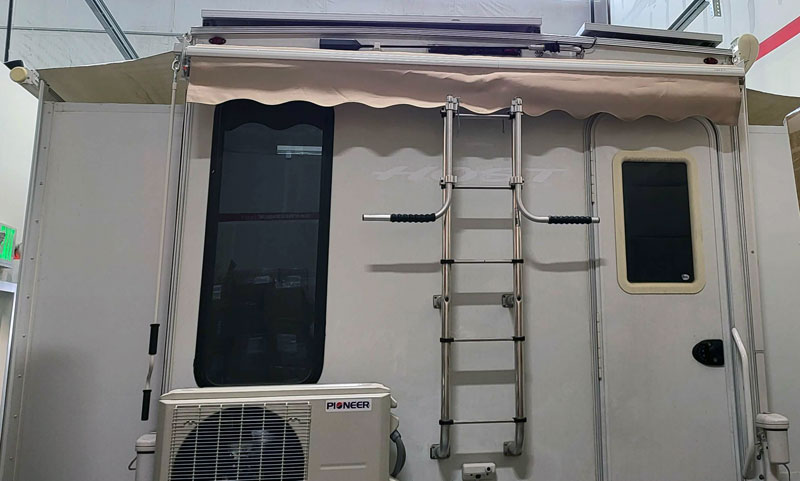 My Host Tahoe SB is exactly 8-feet wide and the awning brackets are 8'2″ apart. So, I needed to make two extender brackets to fill that gap.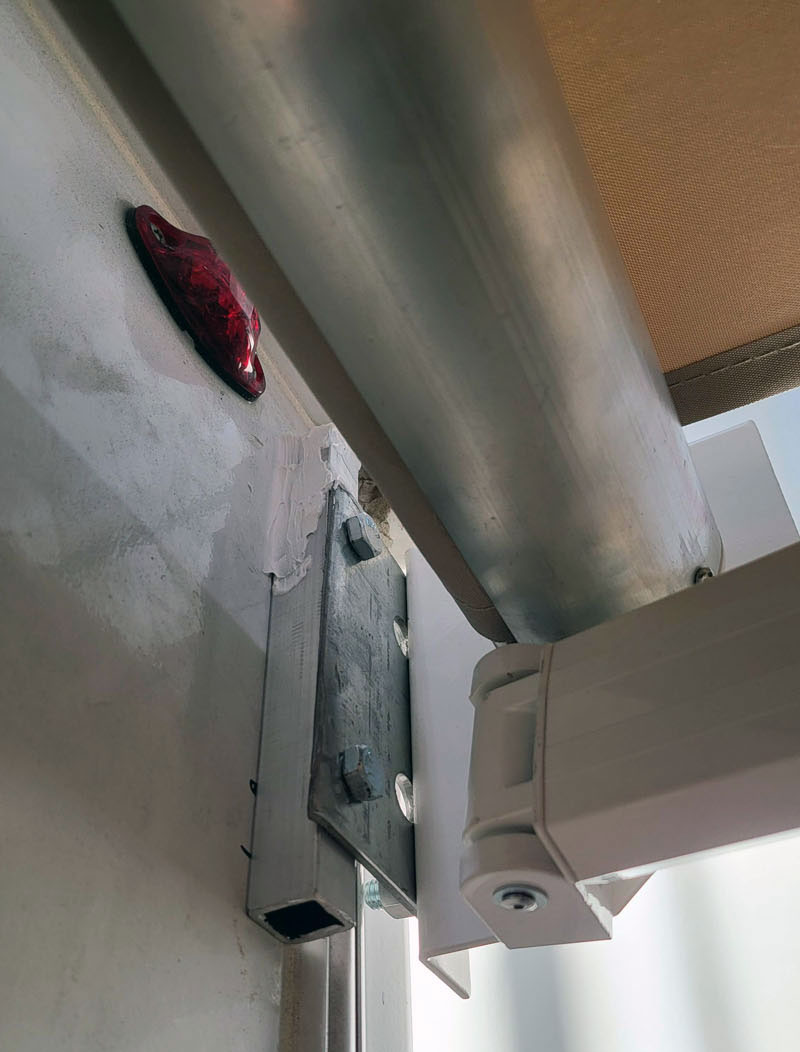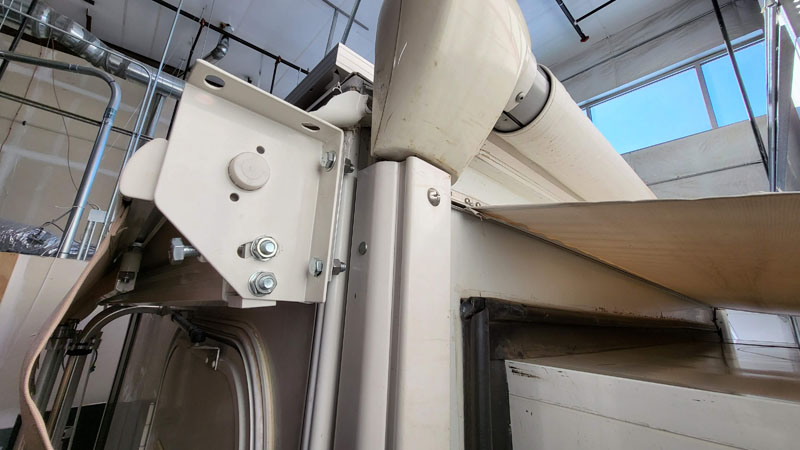 Other than that, I just bolted the awning to the back of the truck, and away we go.  It works fine and stays shut when driving. It is so much cheaper than any other option that I feel like it's a massive success.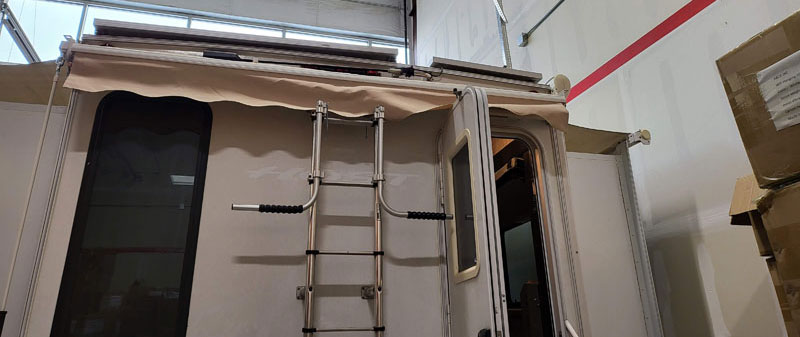 Above: The door can still open with the awning in the closed position
Other than the awning, the parts I used were two sections of 1-inch of aluminum square pipe and 6-inch square stainless steel plates to make the bracket extensions. You will also need bolts to hold it to the camper, which will depend on the thickness of the wall.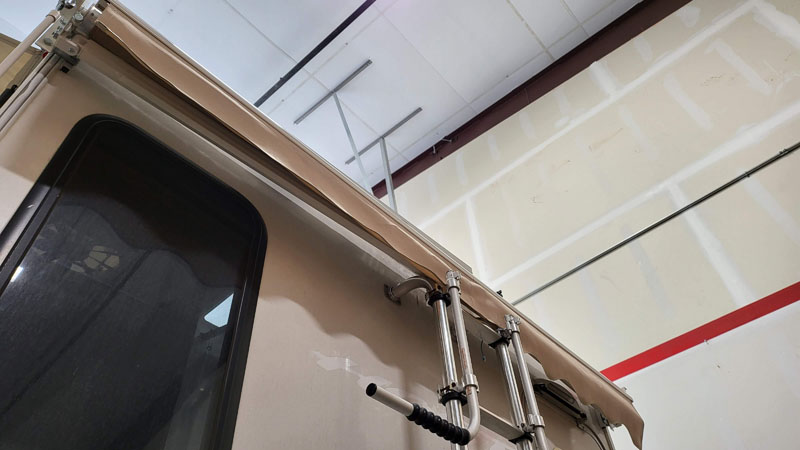 It took me five hours to complete this modification and cost me $200 including the $150 awning.  In my opinion, the skill level of this modification is medium.
Disclaimer: The modifications above are submitted by Truck Camper Magazine readers. It is your responsibility to make sure that any do-it-yourself modification project you undertake is safe, effective, and legal for your situation.
Enter Your Mods Now!
If you'd like to enter a modification you've done on your truck camper, click here. You can enter as many mods as you want, at any time.  Good luck mod makers!