Ten Medium Mods trow down with a well hidden money bag and safe, captured double-side dead space, a weld-done back door latch, three-way hosed water with Sharkbite technology, and more.
Welcome to the April 2017 Super Mod Cup Contest.  Please review the following ten medium mods and vote for your favorite.  We will announce the winner next week.  For more information about the Monthly Mod Contest, including how to enter, click here.
Click here to vote for your favorite 3 mods from this month's contest.
1. Mark McVicker, Oregon, Ohio
Extra Storage in the Rear Camper Overhang
2005 Ford F-250
2014 CampLite 11 S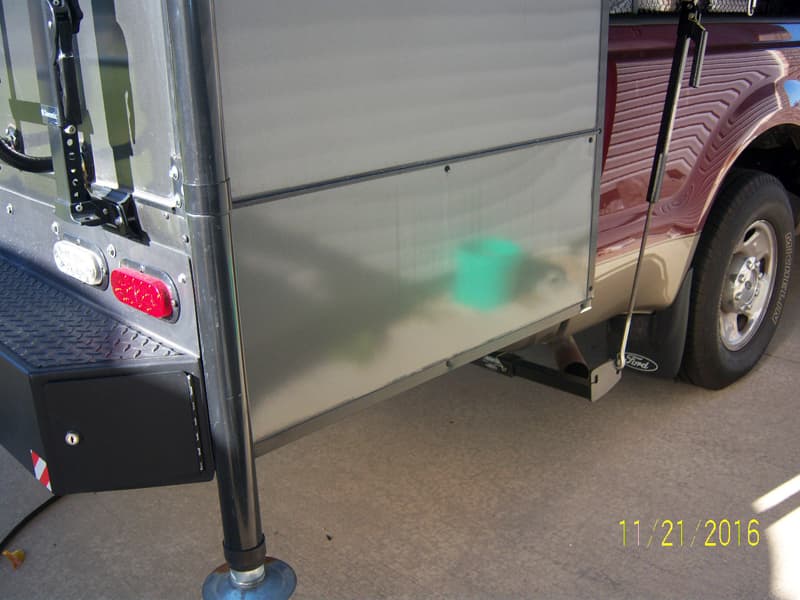 Above: Before the storage compartments were added
I wanted to make about 12 cubic feet available of unused storage space under the black water tank.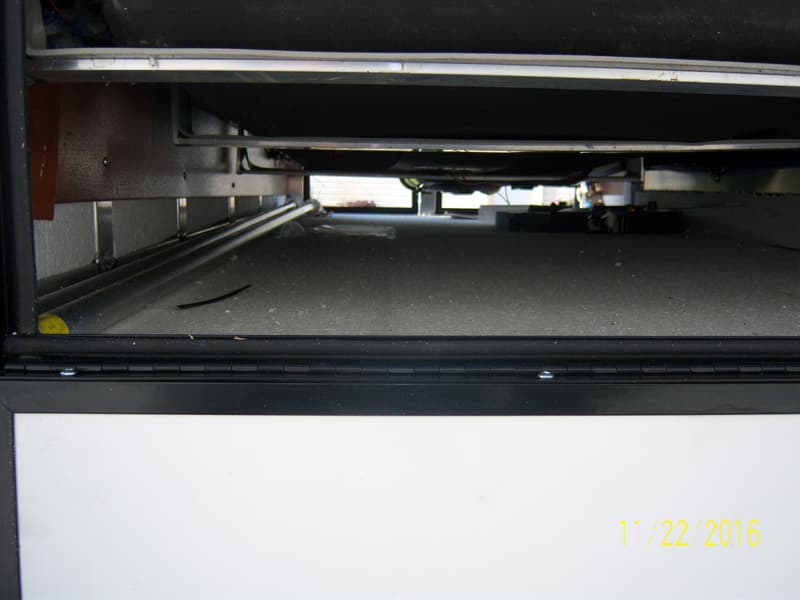 Above and below: Unused space in the back of the camper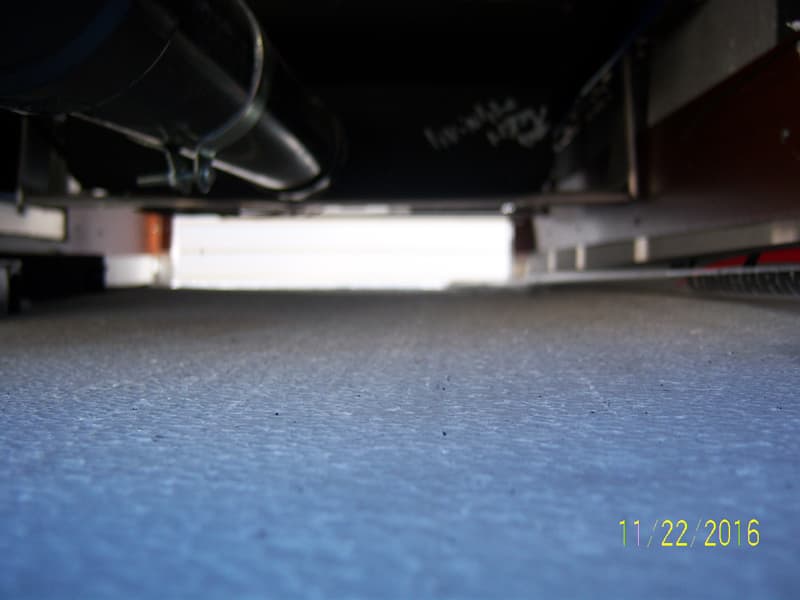 I first checked with the camper factory about the modification.  They approved the mod, and gave me the name of the door company that made the original doors.
I then measured the openings that I needed for the two doors and called Challenger Door company in Indiana to order the doors.

I used a Roto-Zip with a drywall bit to cut the openings in the outside aluminum skin. Then I cleaned up the openings and fit tested the doors.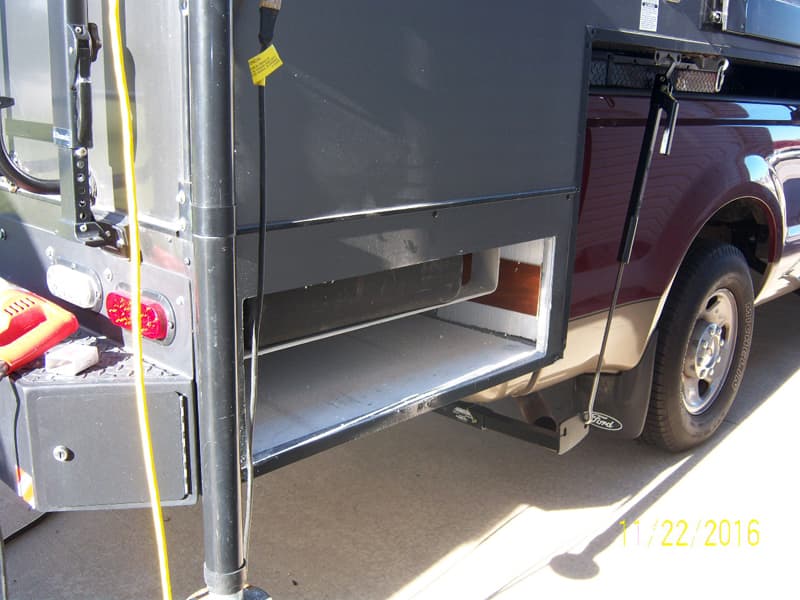 I predrilled all the screw holes using the doors as a template.  Before screwing the doors in place, I applied a healthy bead of black silicone to seal them in with screws.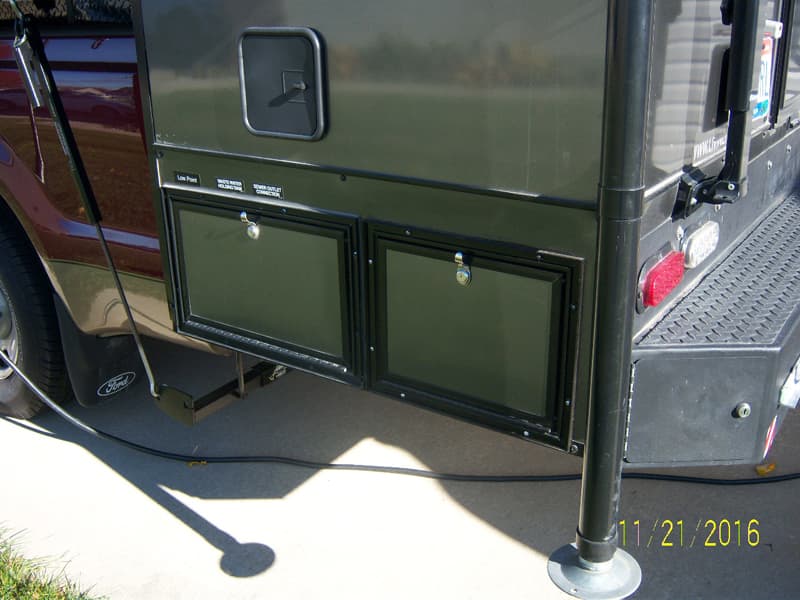 The doors look like they were installed at the factory.  They have allowed storage space for both a 25-foot and a 50-foot water hose, two 25-foot 30 amp power cords, a 28-inch by 60-inch folding table, two 12-foot extending flag polls, and the long hook for the awning.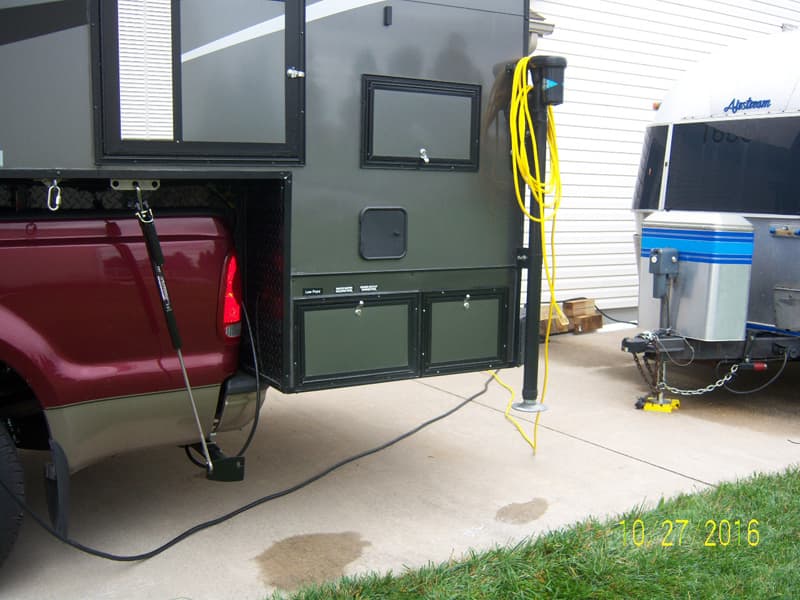 I am thrilled that I was able utilize this space.  Our last trailer was a 25-foot Airstream, so we had the bed of our truck for storage.  Having this additional storage certainly helps to make up the difference.