The Alaska Milepost magazine is a must.  You should never go north without it.  It talks about the Alaska Highway, other routes to Alaska, and the side roads and dirt roads in the Yukon Territory and Alaska.  It gives a mile-by-mile description on what you'll see from fuel to dump stations.
I'd also like to point out that the journey through the Yukon Territory and British Columbia is just as stunning as Alaska, and in some ways even more so.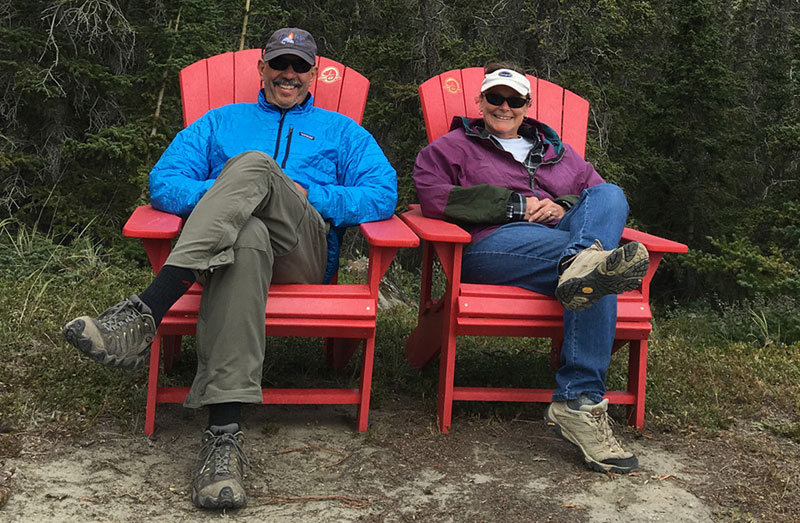 Above: Mark And Phyllis, Soldiers Summit, Yukon Territories
We haven't talked to anyone who went to Alaska that didn't highly recommend The Milepost.  Is there anything else that you'd like to share about your truck camping lifestyle?
Phyllis: Most of our camping is off-grid.  We don't like campgrounds.  If there's a two track that's good, we're driving on it.  We're self-contained and comfortable with that.
Mark: Truck camping has been our release.  We love the fact that we can go to places that larger RVs can't go.   A truck camper is smaller and doesn't have the living space of a big motorhome or trailer, but it allows us to go to remote areas and reduces complexities.  It's a great way to get around.  We really enjoy it.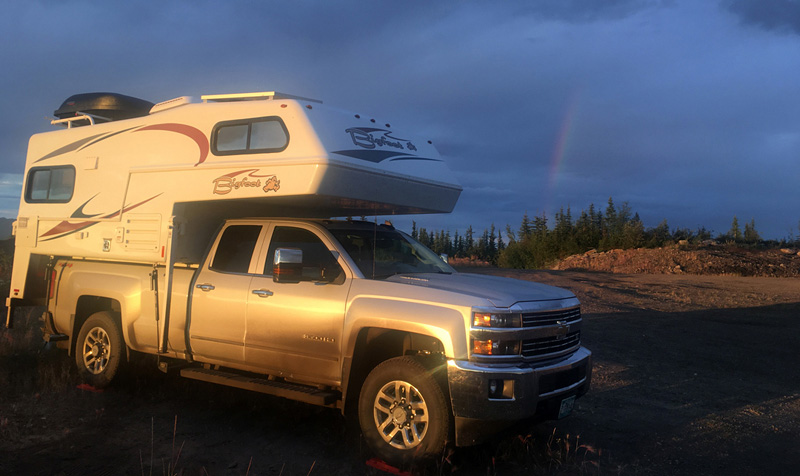 Phyllis and Mark's Rig
Truck: 2016 Chevrolet Silverado 3500, double cab, 8 foot bed, diesel
Camper: 2016 Bigfoot 15C95FS
Tie-Downs and Turnbuckles: Torklift Tie-Downs and Fastguns
Suspension: None