Phyllis: They're not labeled.  I just remember where they came from; many of them anyway!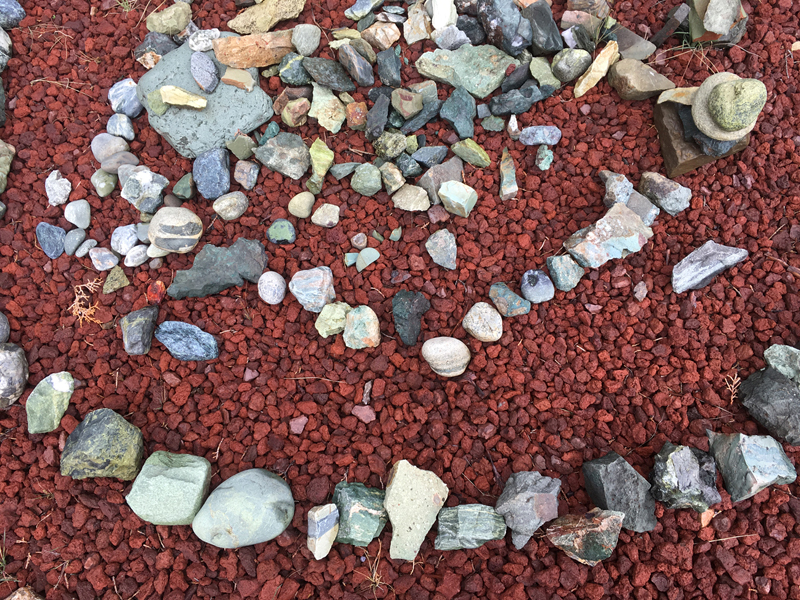 Mark: Heaven forbid someone moves her rocks.  We have them all over the yard.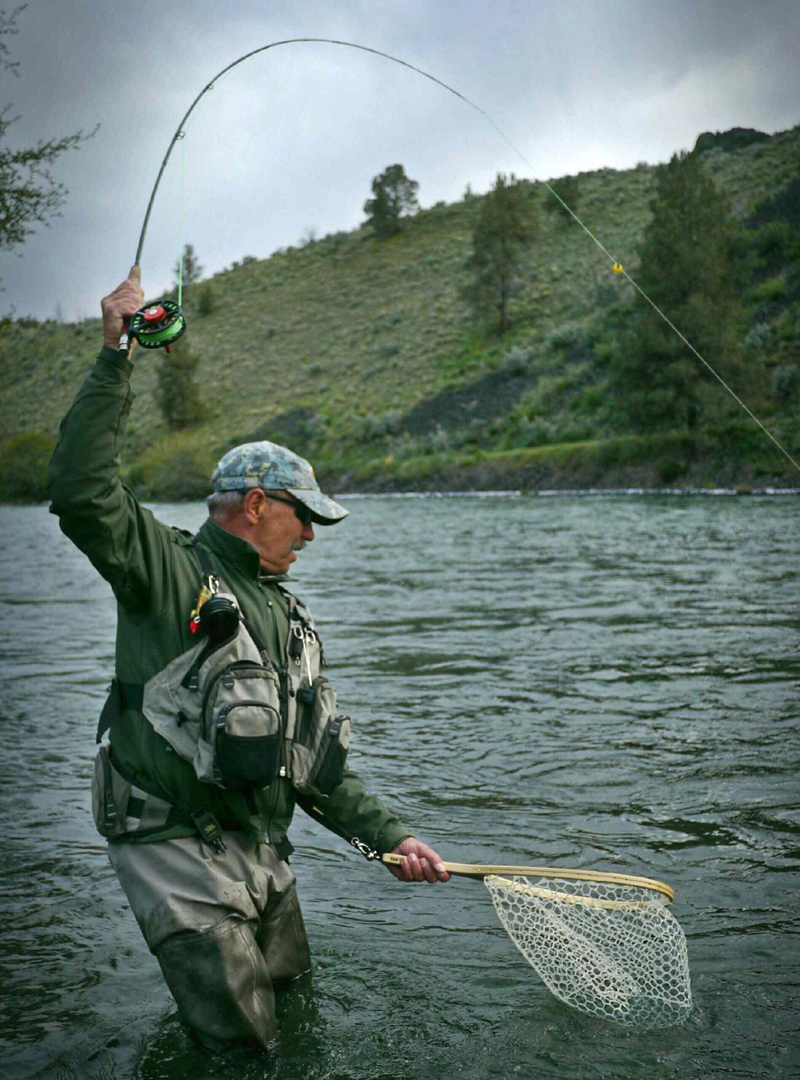 In the pictures you sent, we see Mark fly fishing.  Tell us about that.
Mark: I mostly catch and release, and mostly for trout.  I use a fly rod and tie my own flies.  That adds excitement to the experience.
Fly fishing is fairly complex because you have to understand the insects the fish like and when they hatch.  It takes time and understanding.  There are times when I don't have success.
I like native waters in remote areas.  I would rather catch less fish in remote wilderness areas than be around folks where the fishing might be better.  That's part of my personal connection to nature.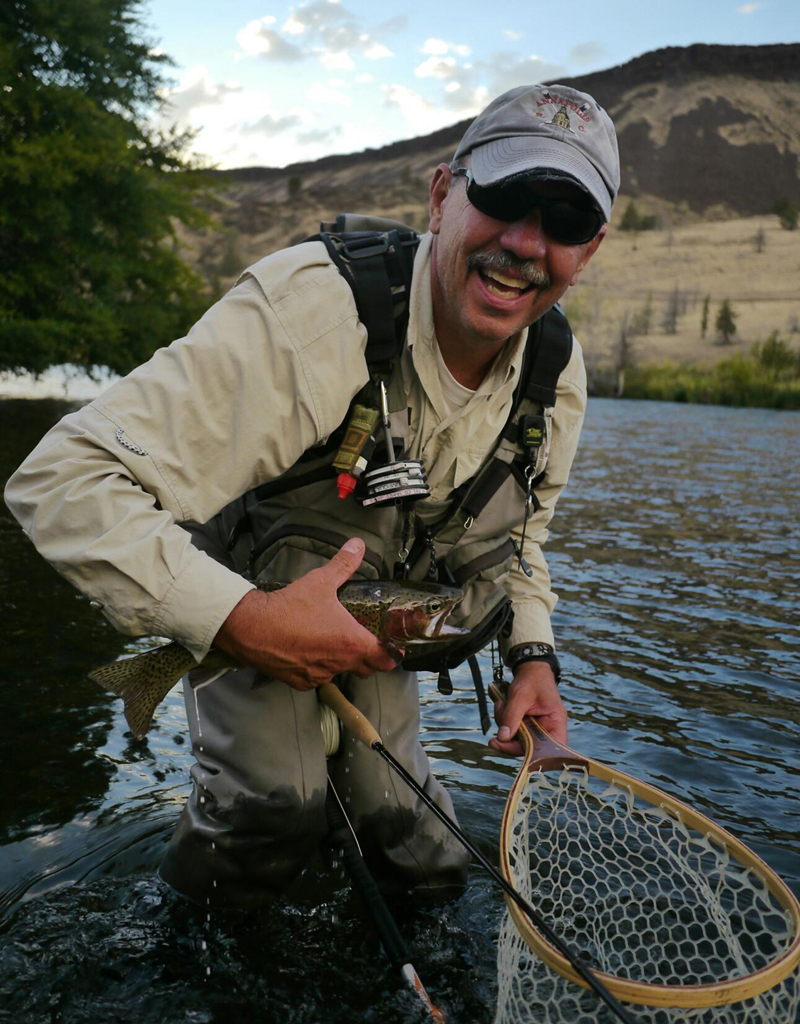 Where do you keep your fishing rods and gear in your camper?
Mark: The Rocket Box on the roof holds my waders and boots.  That box has been a huge advantage to our lifestyle.  The fly rods break down into four parts and fit into a tube for easy storage.
Phyllis: In the double cab of our truck, the back seat folds up and the seat back becomes the cradle for the rods.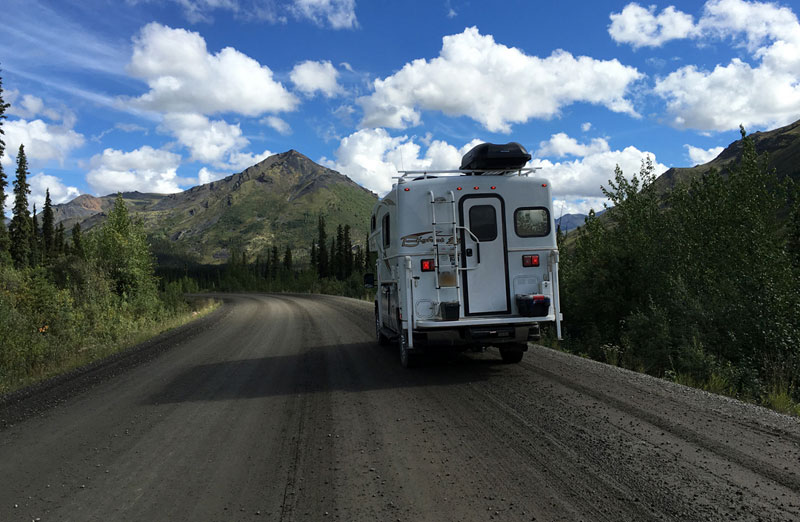 Above: Driving the Dempster Highway
That's great.  We are often challenged to find storage for hobby items, like Gordon's metal detector.  Tell us about your trip on the Dempster Highway.
Mark: We fulfilled a dream to explore the Dempster Highway in late summer of 2016 traveling between Dawson City, Yukon Territory and Inuvik, in the Northwest Territories of Canada.  It was a stunning trip, remote and wild, untouched in many places.  The views of endless tundra and far off mountains made for exceptional windshield time.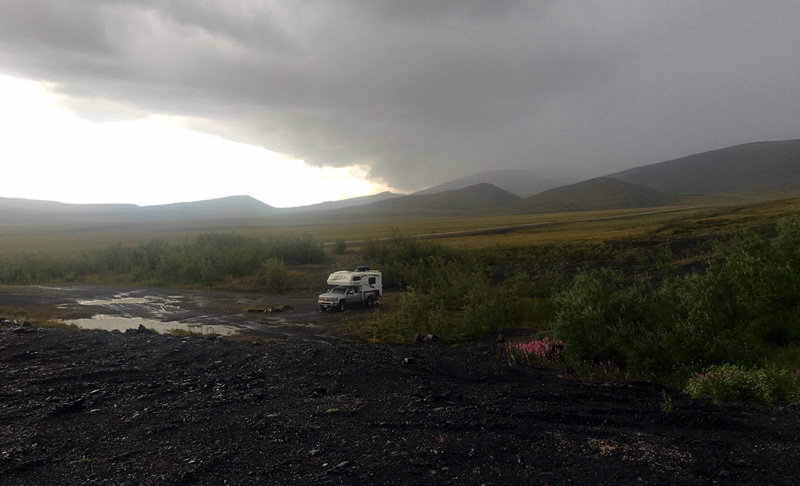 Above: Before the flood on the Dempster Highway
It was unseasonably warm when we drove north on the Dempster Highway.  While we were in Inuvik, we had seen clouds south of us and knew it must be raining there.  We didn't know the weather system had stalled and had dumped enormous amounts of rain.