Cayetano: We had this conversation for a long time. We were living in the San Francisco area where housing is very expensive and asking ourselves, "What's next? Buying a house? Starting a family?"
We were thinking about the future knowing that living in San Francisco would be difficult. A two bedroom unit can be upwards of $1 million dollars.
We don't have kids or pets, so it's the perfect time to start something different and explore what else is out there.
I work for a start up company in the Bay area, and didn't know how they would feel about me working remotely. Luckily, they already had some people working remotely, so it wasn't something entirely new for the company.
My wife left her job as it was time for a career change. We stopped our lease, and gave away some of our stuff. The rest we stored at a family's house.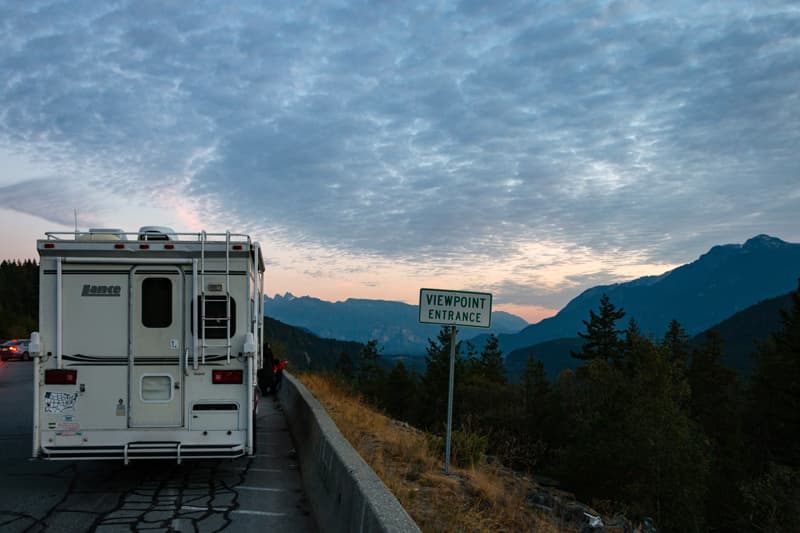 Above: Exploring British Columbia.  A truck camper is perfect in size for quick stops at most viewpoints.
TCM: That's quite a leap. Can you tell us anything about the nature of the start up?
Cayetano: I work for a small start up that focuses on optimizing the performance of big data applications and workloads in other companies, providing them with automated insights and recommendations. My work focuses mainly on the design and implementation of the user interface for the application that we ship to our clients.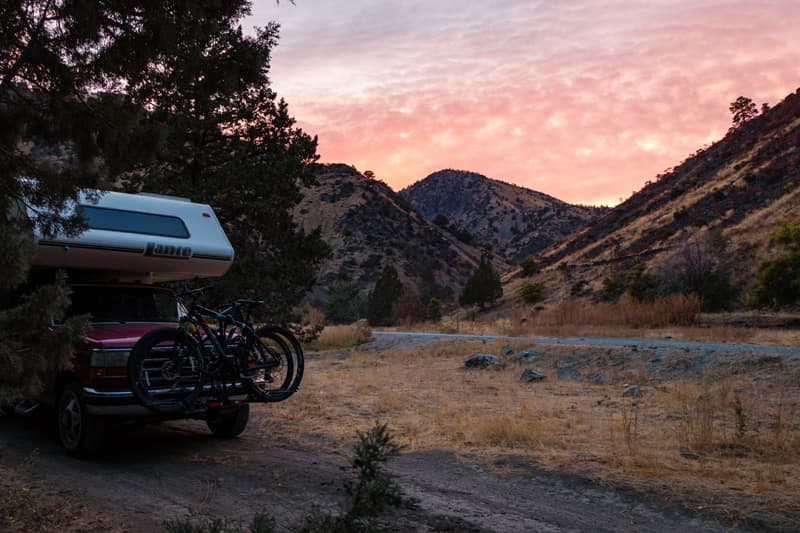 Above: Boondocking on BLM land while driving from Oregon to Idaho
TCM: Has living full-time on the road worked out so far?
Cayetano: We have been on the road for eight months now. We are having fun and seeing new places we otherwise would not have known about.
However, working on the road and traveling at the same time has been demanding. I have to keep to a schedule and attend conference call meetings. It requires a lot of planning. For example, we cannot be outside of cell range.
Sometimes people think we're just traveling around and taking pictures; that we're on vacation. It's not that way at all. I make sure to over-communicate with my team so they know what I'm working on. It can be challenging.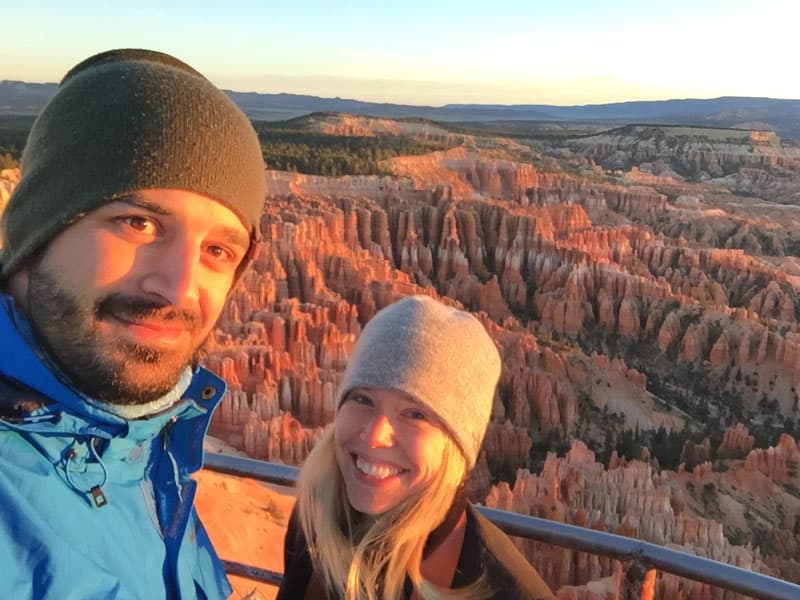 Above: Cayetano and Christelle at Bryce Canyon National Park
I work for a start up, so I am constantly on call and need to be responsive to my team members. I work long nights and weekends often.
With the company being in California, sometimes there is a time zone difference. Sometimes this is to my advantage because I can get work done before my team starts, or we can go exploring early in the morning before they get in the office.