Long past bedtime and far from the reaches of civilization Bill Rosso steps out of his Northstar and into the pitch black wilderness to capture the wonder and beauty of the night sky.  Is that a mountain lion print?  And this ice should hold, right?

Truck camping is about going the distance in pursuit of our dreams.  Getting off the sofa, putting together a truck and camper, and going out there to do what you're passionate about.
Drive to Prudhoe Bay, Alaska and dip your toes into the icy Arctic.  Buy a National Parks pass and explore the landscapes of Yellowstone, Glacier, and Yosemite.  Grab a metal detector and hunt for gold nuggets in Northern California.
Whatever your dream is, it's probably not on television or the internet.  Turn those addictive time-wasting boxes off and make your dreams come true.  No excuses.  Life is short.  Go get it.
This is the inspiring vibe we got from Bill Rosso.  First, Bill doesn't have one dream, he has many.  He dreams of traveling to exotic locations and hiking into the wilderness.  He dreams of climbing the world's highest mountains and experiencing diverse cultures.  He dreams of pushing his life-long passions for photography and astronomy to capture the night skies.  He dreams, and dreams, and dreams.
Second, Bill was turning his dreams into action long before he bought his Northstar 850SC truck camper.  In fact, it was on such an adventure that the idea of a truck camper was suggested to him; not as a RV, but as a base camp to supercharge his pursuits.
For Bill, a truck and camper is nothing less than a living-the-dream machine.  Of course reality has a funny way of throwing curveballs into the best made plans.  Especially when those plans involve driving out into the middle on nowhere – by yourself – and venturing into the darkness of night for hours.  What could possibly go wrong?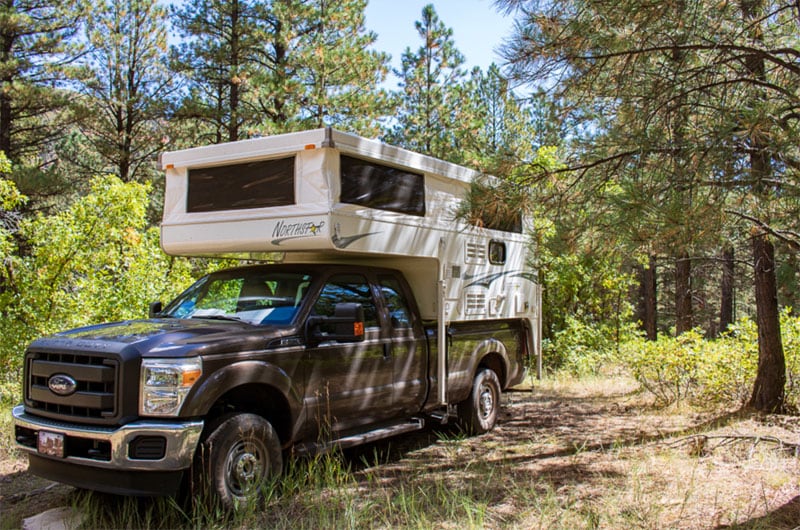 Above: Bill's Northstar 850SC in Marti La Sal National Forest in Utah
How were you introduced to truck campers?
After retiring in 2015, I went out to climb Mt. Whitney in California with my brother. While car camping, he suggested a truck camper to serve as a base camp for my extensive hiking, climbing, and night sky and landscape photography trips.
A truck camper would offer a comfortable alternative to sleeping on the ground. With a four-wheel drive truck, I would have the capability to access the wild and remote locations I prefer. Being able to boondock in remote locations on BLM and Forest Service land is a big plus.
Better gas mileage and clearance made a pop-up truck camper the obvious choice. Northstar's long history, quality construction and materials offered the durability I desired. The Northstar 850SC's indoor and outdoor showers were another strong selling point in my decision.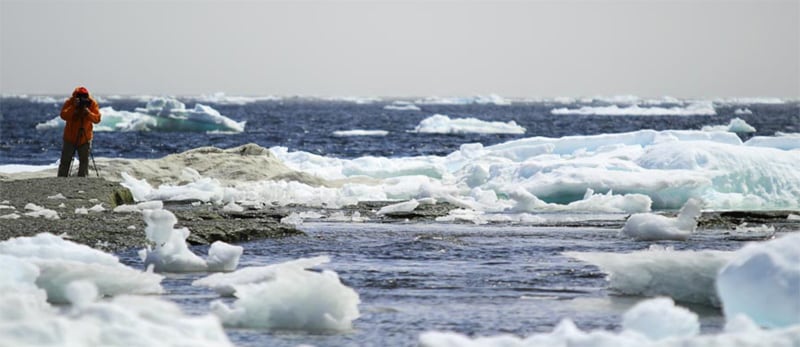 Above: Taking pictures of the Labrador ice flow
You've taken your truck camper rig from Labrador to New Mexico. How do you decide where to go?
Last year Truck Camper Magazine published a really helpful article about creating a Google Map for planning truck camping adventures. I adopted that and made a Google map of the best locations for night sky photography.
My preferred camping locations are typically on Bureau of Land Management (BLM), National Forest or National Parks land. I very rarely stay in private campgrounds.