You have to see Yosemite National Park! It's a must! And then there are some really great campgrounds near the beach in some smaller towns. One of my favorites is Morro Bay State Park.
I'm really grateful to Lance for building such a great camper that we've had the fortune to enjoy. The partnership has been a true gift.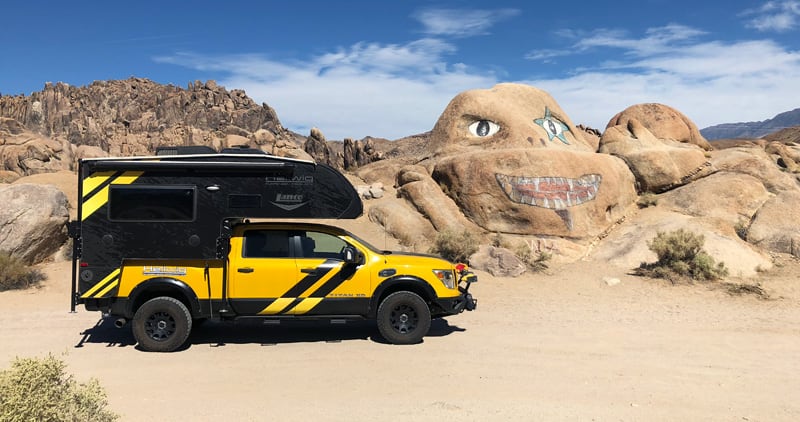 Above: This rock "monster" is at the entrance into Alabama Hills in Lone Pine, California
Also, I am inspired by what a beautiful state and country we live in. I encourage folks to get out as much as possible and enjoy it. There really is no better way to get around than a truck camper.