I'm so proud that my friends made it to the top. It was quite an accomplishment! And the views were amazing.
We got elevation sickness years ago after a quick ascent to Black Canyon of the Gunnison National Park. The headaches can be agonizing. How long did it take you to reach your destination?
We started hiking early in the morning when it was dark and ended the hike when it was dark. It took 14-hours for our group to do the full round trip of 22-miles.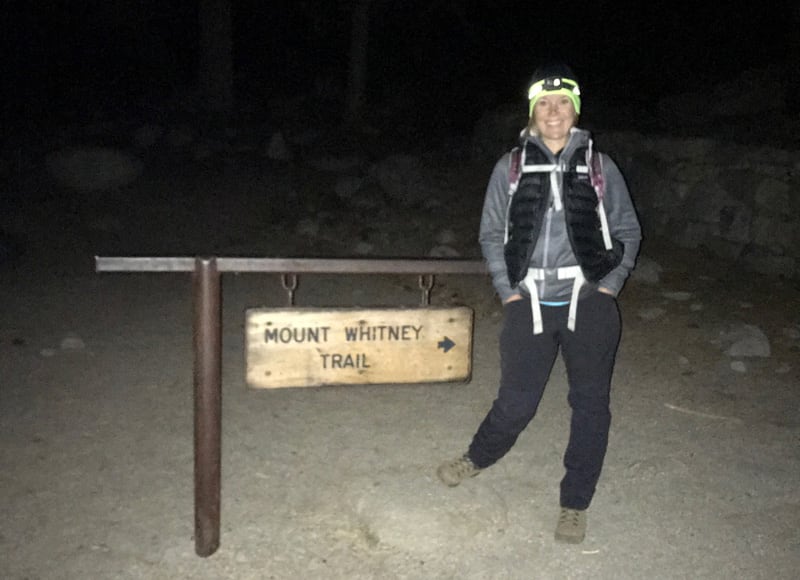 You told us that this was your first time taking a truck camper out on your own. What was it like to drive the rig?
It was my first time taking it out, and I loved it! Driving the truck camper was so easy. I could park in normal parking spots and I had everything I needed on the back of the truck. It felt so empowering! I'm hooked! It was incredibly windy when I was driving and I could hardly feel it.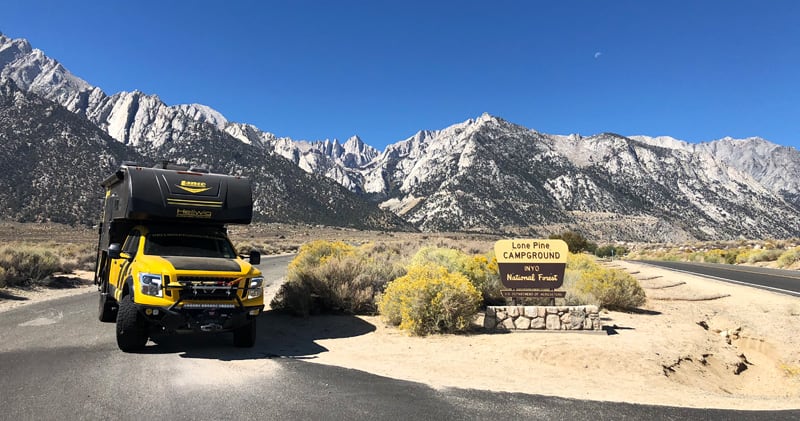 Do you have any advice or perspectives for women that might be hesitant to drive a truck camper rig?
I'd encourage women to try it. It is very empowering. And it makes a big difference to have the right equipment on the vehicle to handle the extra load. We have great products on the truck that help make it feel incredibly secure and stable.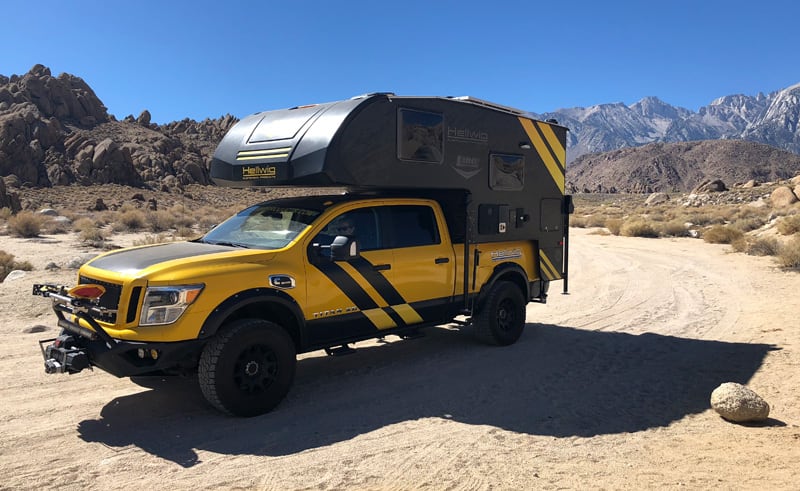 It also made me feel more connected to what we do as a company. The experience overall was enriching on a lot of elements.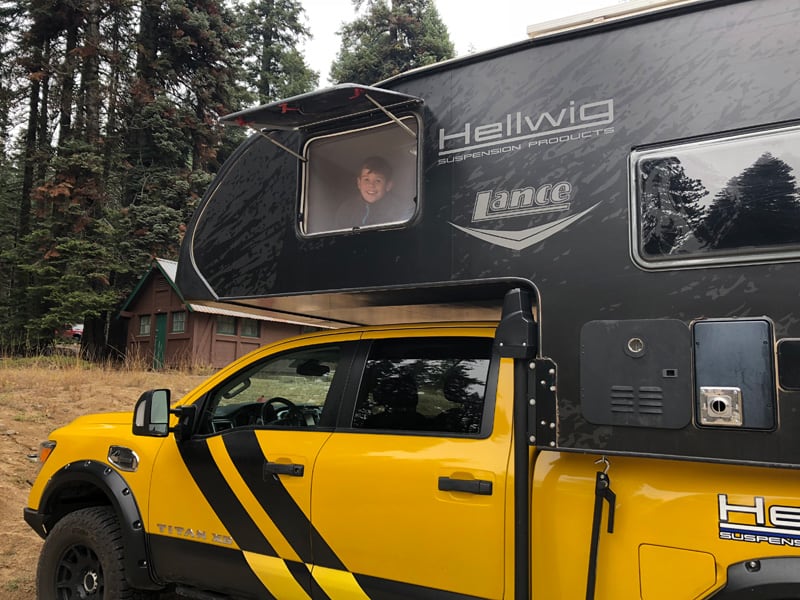 Have you been on any other trips with the Rule Breaker?
Yes. My family and I took the Rule Breaker up to the Sequoias. We headed up after work on a Friday. On our way we grabbed sandwiches from the best sandwich place, Sierra Subs and Salads in Three Rivers.
We stayed in the parking lot at the Lakes Trailhead. It was the perfect way to start our day. We got up early and were able to step right onto the trail. We did not have to drive anywhere.
My son didn't feel so well so I turned back early with him and we watched a movie while my husband finished the hike. It's really amazing how secure and comfortable it makes you feel to have a truck camper. I know you guys get it. After experiencing the truck camper, all I want is more time with it. I love it!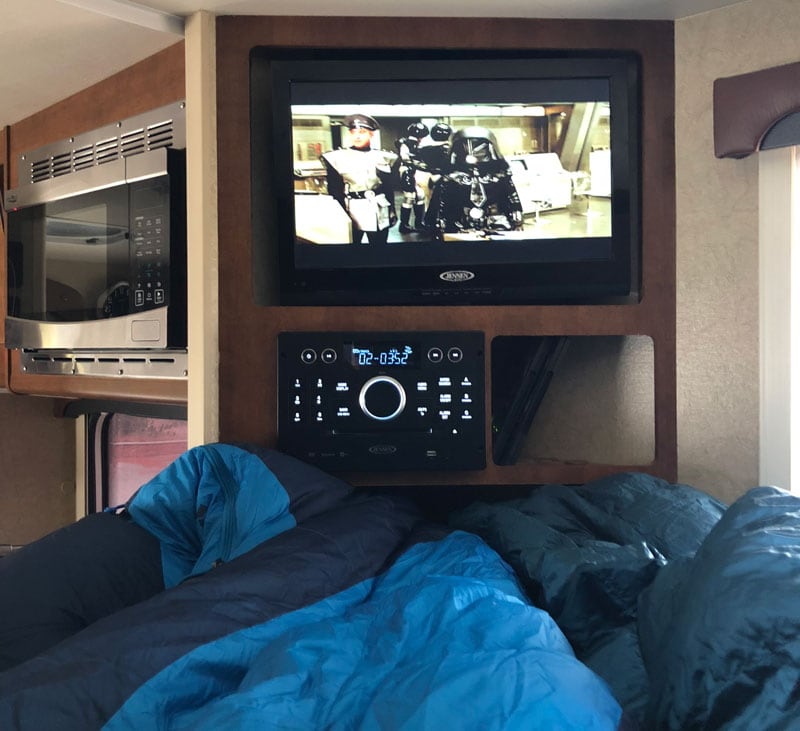 Hellwig Products is in a really nice location in California. Where do you recommend that other truck campers go when traveling in your neck of the woods?
The truck camper is perfect for Sequoia National Park and Kings Canyon National Park. The roads in those parks are tight, so a truck camper is perfect.