Melanie White, President of Hellwig Products, took three friends and the world famous Rule Breaker truck camper rig to Mount Whitney in California.  Up before dawn, they tackled the 22-mile round trip with a very important goal.

Modern work and family schedules don't leave a lot of time or energy for much of anything beyond school, work, and seemingly endless tasks and responsibilities.  When those things are completed for the day, most of us retreat to a sofa, television, and internet device for a little sit down and relax.  Glass of wine?  Yes, thank you.
As the days and weeks tick by, it's easy to lose track of life's larger goals.  Maybe you will get to that list after the clothes are folded, the homework is checked, and you schedule a service appointment for the car.  And you really need to workout, call your mom, and back up your computer.  What's on Netflix?
If that sounds familiar, Melanie White, President of Hellwig Products, has a fantastic idea to inspire (and push) us from our hectic repeating patterns.  It starts with a New Year's Eve gathering and shared resolutions.  What follows is a friendly prompt, nudge, and a poke (or two) to create the necessary plans and make the resolutions happen.
This is the story of Melanie's 2018 New Year's Resolution, and a challenging ascent up Mount Whitney.  It's also the story of how friends and family can inspire, support, and (yes) push each other to live life to the fullest.  Gather your tribe, take notes, and push.
You recently took a truck camping trip to Mount Whitney in California. Where did the idea for this trip come from?
The idea for the trip came from my friends Michelle and Sydney. Sydney had planned a day trip there the year before. Climbing Mount Whitney sounded so amazing.
It was also a personal goal for Michelle. I thought it was a good idea and added it to my New Year's resolution list, too. And we convinced Sydney to be our guide.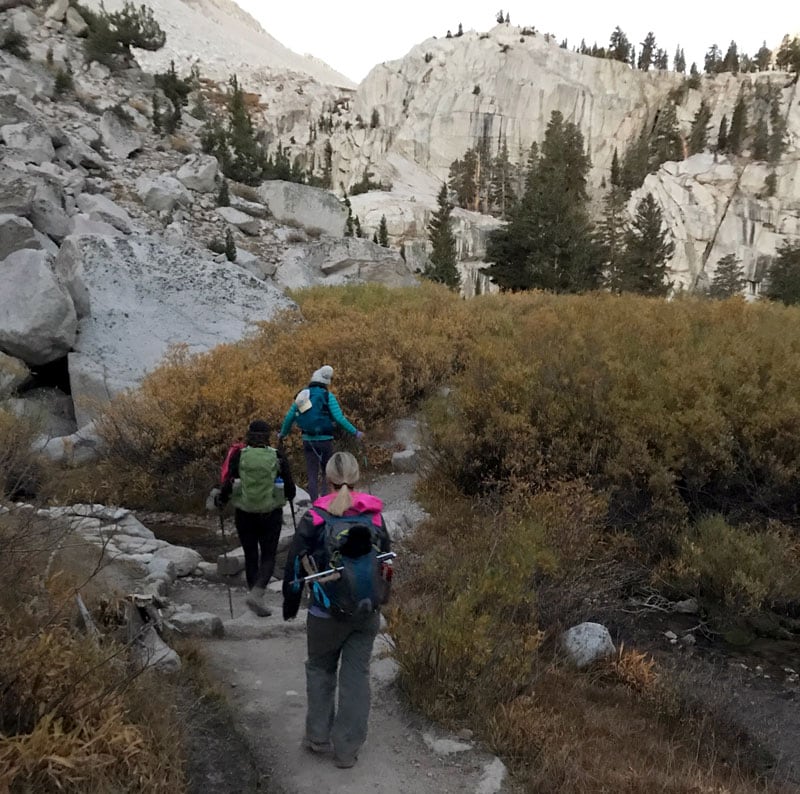 Each year we bring in New Year's Eve in the desert. Before midnight I collect my friend's goals and my family's goals on my phone. Then, I send out quarterly reminders.
We have three trophies at the end of the year. The Winnerest, the Loserest, and the Wild Card. Michelle is definitely getting Winnerest in the desert because she made it to the top!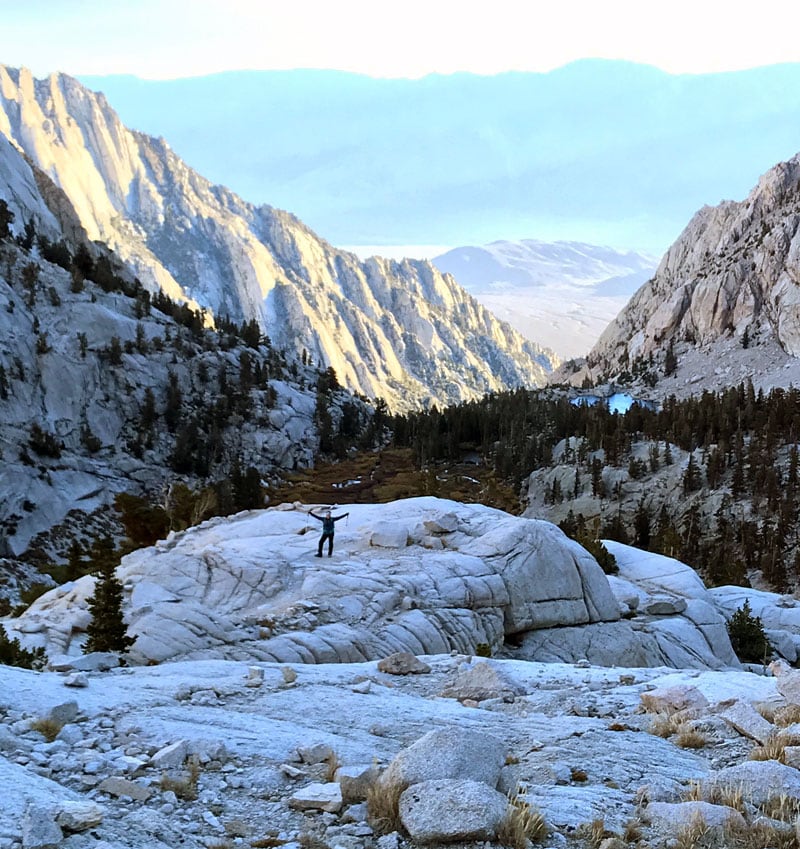 That's a great idea. How was this trip different than others you had been on?
Up until this trip, I had never spent the night in a parking lot. We camped overnight at Whitney Portal so that we could adjust to the elevation before the hike.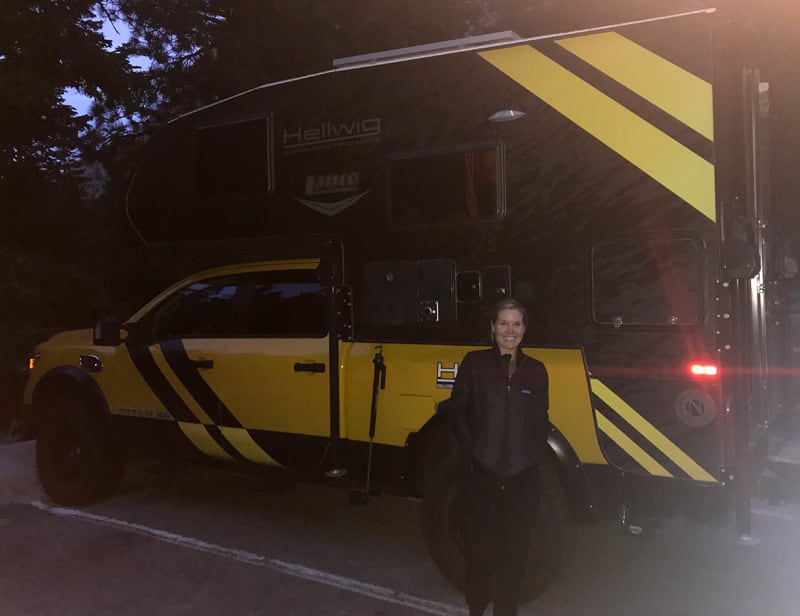 It was awesome that we were able to pull right into a parking spot and camp for the night. We were very cozy with four of us in the camper.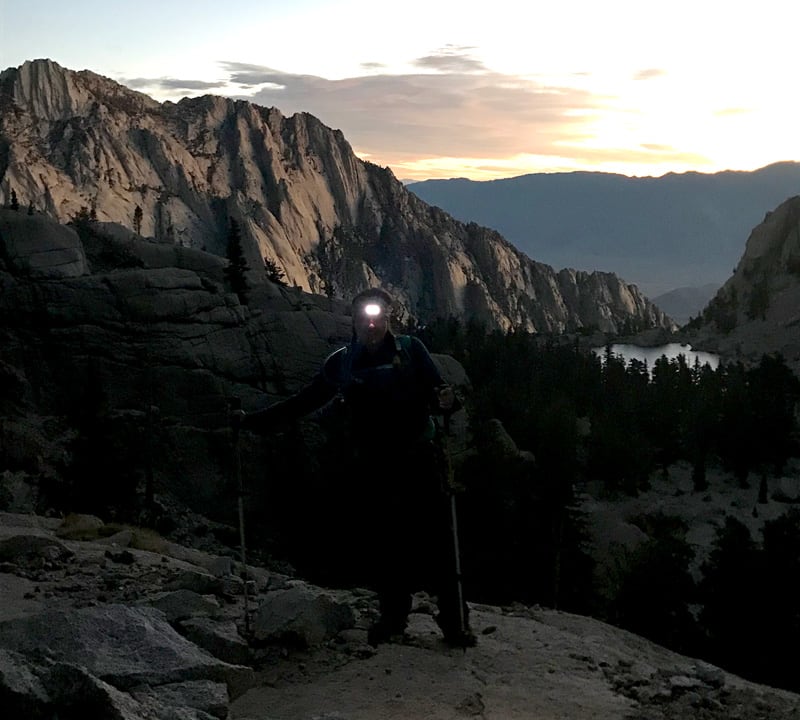 The hike the next morning was stunningly beautiful, but brutal. It was very cold and windy that day. I ended up not making it to the top because I got elevation sickness from the elevation gain of 6,100 feet.