Truck campers have everything you could want or need in a home (except interior space).  I felt like I had found my place.  I had been looking for my perfect home for 68 years and, as soon as I stepped inside our camper, I knew I found it.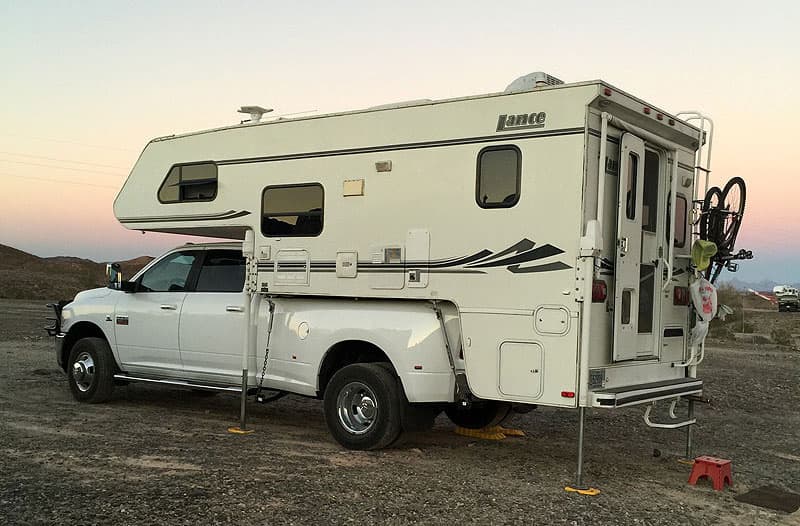 TCM: That's quite a journey to truck camping.  When we met you at the in North-East Truck Camping Jamboree in Lake George, New York, you were traveling alone.
Maggie: That's right.  When my husband and I divorced, I gave him the house and kept the truck and 2002 Lance 1130.  As of now my residency is in Wisconsin, my home base is in Texas, and my mailing address is in New Mexico.  I've been an off and on full-time RVer for the past thirty years.
My home base is a lot that I purchased at an Escapees campground in Texas three years ago.  The entire time I have owned/leased this lot have been there maybe four months total.  I don't have to pay anything extra to be there, and I have a support network of friends in the Escapees park.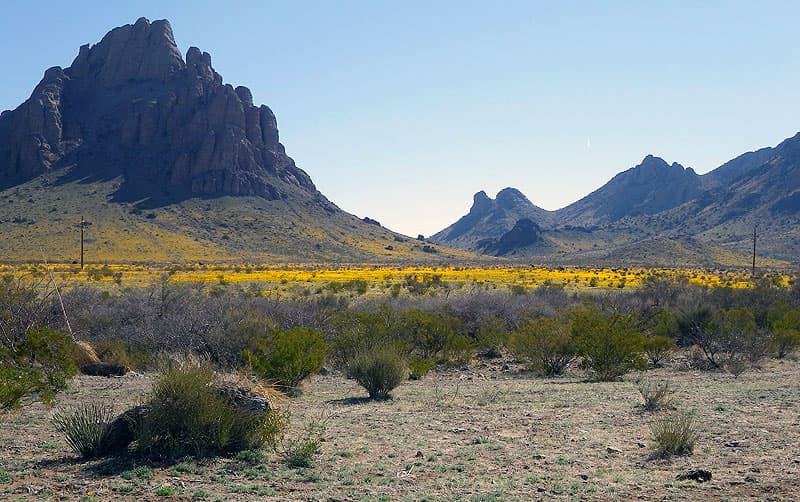 Above: Spring in the Florida Mountains, New Mexico desert
TCM: Let's back up.  You have residency is in Wisconsin, a home base in Texas, and a mailing address is in New Mexico?
Maggie: Doesn't that show where I want to be?  Every once in a while I think about consolidating, but having to change everything is a hassle.
I drive through New Mexico a lot because I like to rock hound there, and I love the Florida Mountains in the New Mexico desert.  I know great places to go boondocking and they have amazing petroglyphs in the area.  So, having my mail in New Mexico, I find it easy to check with the service.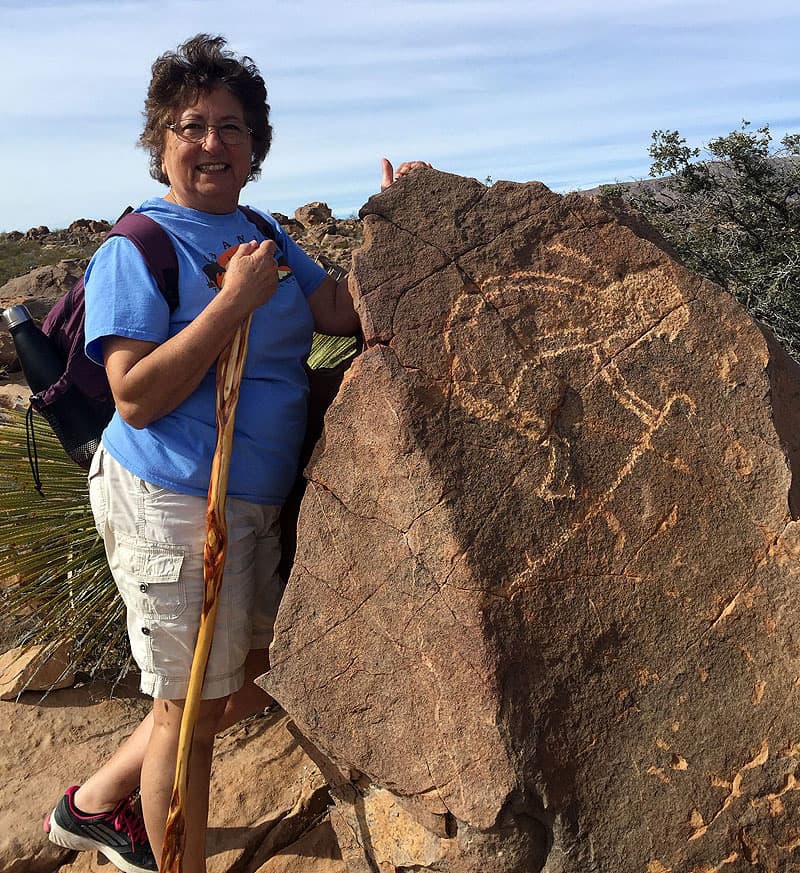 Above: Petroglyphs in Deming, New Mexico
On my lot in Texas, I have a storage shed with my photographs, shop, and things I've made.  I can store stuff in the shed that I don't have room for in the rig.  We all have some junk that we carry with us.  That is the main reason for having a place at the Escapees Park in Texas.  When my knee went out, I had a place to be and I didn't have to worry about anything while it healed.  I always have a place there.
I am at the same park as the Funks and Bakers.  You've interviewed them both in Truck Camper Magazine.  Most people with truck campers also have fifth wheels or pull behind trailers at the park.  That's their alternate home while they're at the park.  I think I am the only one there who lives full time in a truck camper.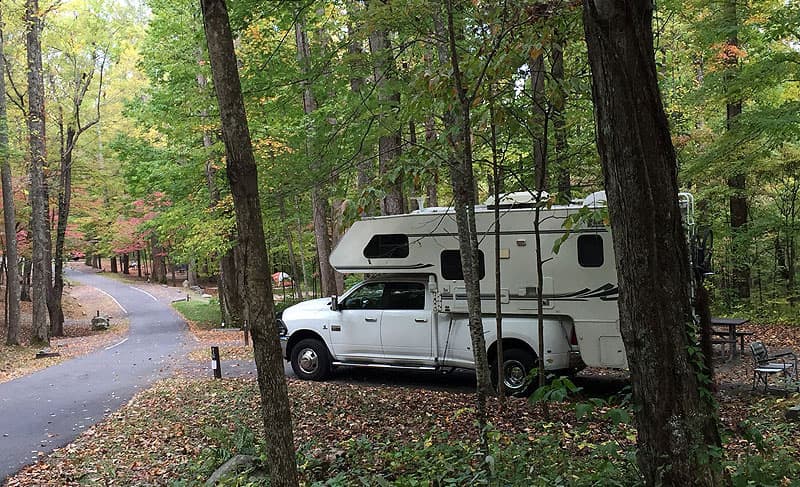 Above: Cosby Creek Campground in Great Smoky Mountain National Park
TCM: Was going truck camping by yourself a hard decision to make?
Maggie: Whenever anyone who is not an RVer asks me what I do, I say that I'm a full-time RVer.  I don't have a husband or pet.  People ask if I'm scared and tell me that I'm brave.
I don't have any fear about being by myself or traveling by myself.  I was in a state park awhile back and they told me that no one was in the park that night and that I would be by myself.  I said, "It is awesome that I have the entire park to myself".  I'll go out for walks and look at what nature has to offer.  Then, I'll have a campfire.  To me, that is the best.  There is never a moment of being afraid.
I don't get distracted by what-ifs.  I am aware of my environment so that I don't put myself at unnecessary risk.